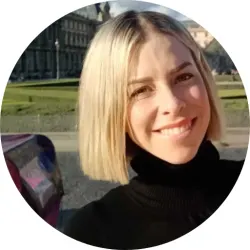 Latest posts by Jodie Chiffey
(see all)
Enhancing the security of your computer is vital, especially when there are so many threats out there.
It has become incredibly common for malicious software to infect people's devices and steal their data or play havoc with how their computer operates. This is why having antimalware protection is essential even if you practice good internet security.
The key is to find the best antimalware software so that you have adequate protection. This is what we're going to go cover in this guide today.
I'll inform you about what malware actually is, the things you need to look out for when it comes to antimalware software, and finally, what the best antimalware software is on the market.
What is malware?
In a basic sense, malware stands for malicious software, and it is essentially a threat to your device, how it operates as well as the security of your data.
Malware can be used to disable whole systems (in business, for example), or it can be used to steal personal data that can result in financial loss. Malware is used to spread things such as computer viruses, adware, spyware, and rootkits. The most common forms of malware are:
Viruses – Most people have an understanding of what a computer virus is. It infects your computer and can cause a lot of damage, such as infected files, spreading throughout networks, and generally causing a lot of chaos.
Ransomware – This type of malware hijacks your computer and makes it virtually unusable. It usually asks you to pay a fee to unlock your device so that you can use it again.
Spyware – A common way people have their bank details or personal information stolen is through Spyware. It infects your computer and watches what you do, such as entering bank account details or your passwords, and it can even be used to control functions on your computer such as your webcam.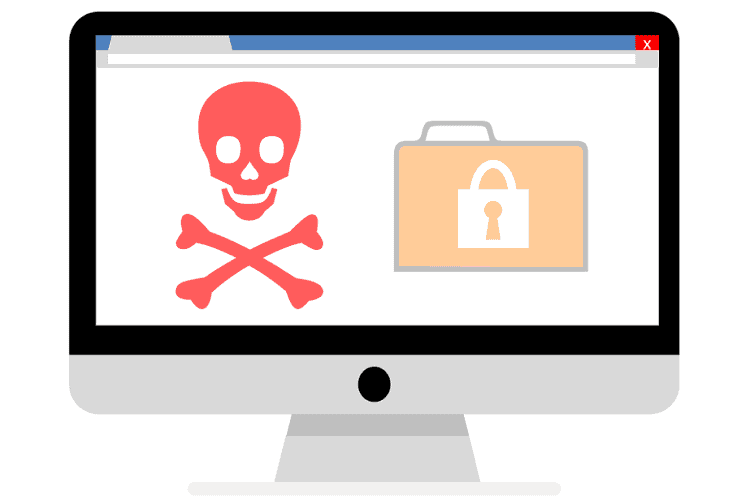 Is this something you should be worried about?
In a word, yes.
Even people using Macs need malware, and there has always been a misconception that Macs are somehow immune to malware and computer viruses.
The total number of malware that is a threat of everyday internet users has doubled in the past four years, from 597 million in 2016 to over a billion in 2020. Anyone can be infected by a piece of malicious code of software even if you feel as though you are diligent about your internet use.
In the past, viruses would often be put onto a computer or network by inserting a disc with malicious code; however, these days, simply opening a dodgy email or clicking on a spam link can instantly infect your computer.
This is why antimalware is important.
What is antimalware?
Now you know what malware is malicious software and code that is used to infect computers and networks – antimalware is a way in which you remove this software and keep your device protected.
This type of software is designed to ensure that firstly, malware doesn't infect your system, and secondly, if it does manage to get past your security, the antimalware software can remove it before it causes damage.
Sometimes antimalware is included in more general antivirus software, whereas other times, it is a standalone product that is designed solely to protect your computer against this threat.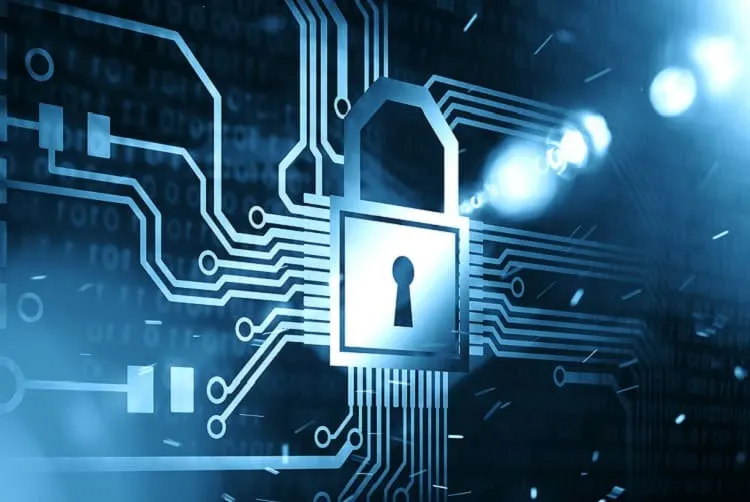 Signs that you have malware on your computer
Most malware is designed to be hidden on your computer so that it performs malicious actions in the background.
Specific pieces of malware such as ransomware are there to be intrusive so that you know that you have been infected; however, most pieces of malware aren't as obvious. Without scanning your computer, you probably won't even know that it is there.
What are some signs that your computer has been infected?
Your device is running slow.
This is one of the main signs that your computer has a malware infection.
Malware can take up a huge amount of processing power. If you find that your computer is loading up a lot slower than before, simple programs are taking an age to open or that generally, your device seems to be running at a fraction of what it was previously, it could be malware.
A decrease in available storage space
Many pieces of malware eat into your hard drive space. The 100GB you had free a few days ago might have suddenly dropped to 5GB even though you haven't installed or anything or downloaded any big files.
This is another telltale sign that your computer has been infected, so if you are fast running out of storage space it might be malware that is causing it.
Pop-ups and programs opening and closing automatically
If your desktop is suddenly full of ads popping up or you are finding programs being open and closed by themselves, there is a good chance that malware is doing this.
In fact, if you have a look through your installed program list and find programs there that you haven't installed then it might very well be a malware issue.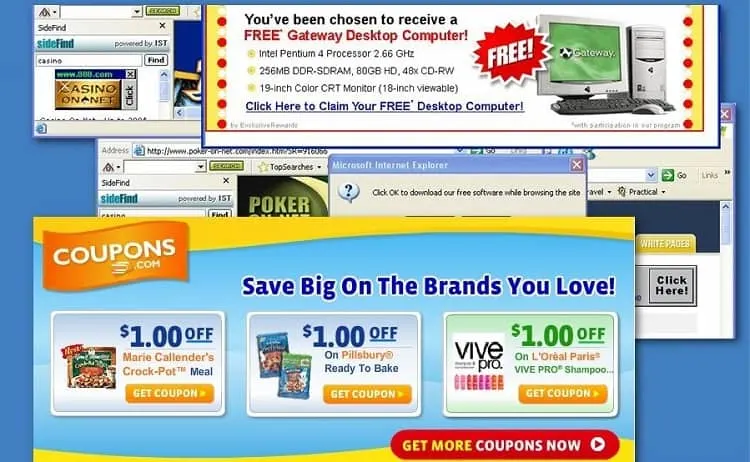 You are sending spam emails and messages
A sign that your social media accounts or email have been hacked is that you're sending spam links and posts to your friends and contacts.
Malware can spy on your passwords, or you may have very weak passwords for your accounts too. If you're unwittingly sending spam messages, you need to have your computer scanned to look for malware and other malicious software.
What is important with antimalware software?
Rather than just choosing any random antimalware software that you see advertised, it is important that you antimalware with the right features.
High detection rates
Perhaps the single biggest thing that you need with antimalware software is that it can actually detect malware on your computer.
Some do this job better than others and I'm going to show you the best antimalware software later on.
While pretty every piece of antimalware software will detect malware if it is on your device, some can scan files deeper to uncover malicious software that might be difficult to detect.
Antimalware software that offers a deep scan option is recommended. Even though this will increase the time that it will take to scan your device, it means you will get a more thorough scan and there shouldn't be any malware that will go undetected.
Firewall
While antimalware software has the primary function of detecting malicious software on your computer and then remove it safely, you should also look at preventative measures too.
This is what a firewall does.
While antimalware software is there to find malware that has already infected your device, a firewall can prevent it from getting through in the first place. It acts as a kind of barrier between your computer and the internet so if you click on a suspicious link or download a malicious program it can help to prevent your computer from being infected.
Both antimalware and a firewall need to work together because while a firewall can enhance your protection it isn't a 100% sure-fire way to protect yourself. This is why you need to scan your device as well just in case any malware has got through.
While many operating systems now come with a firewall as standard however antimalware software may also have this as a feature too for added protection.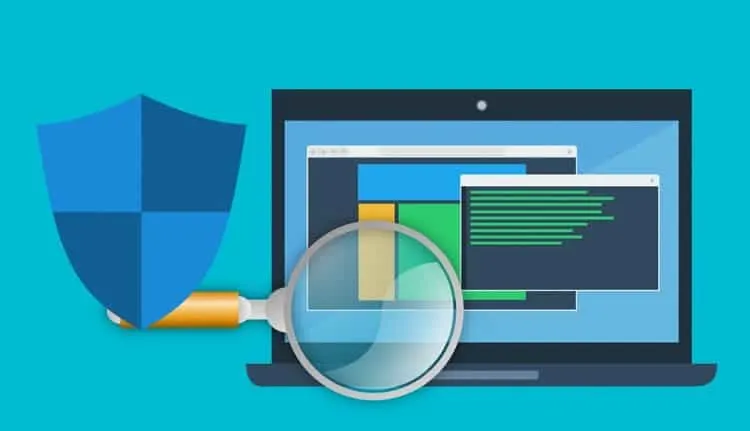 Simple interface
As antimalware software is performing a lot of technical functions in scanning your files and removing threats to your security, it needs to be easy to use.
These types of programs have always done fairly well in being user friendly because they are marketed at a mass audience that uses the internet on a daily basis.
That being said, some of these programs do this better than others. Certain antimalware programs are easier to use and you can simply install it and perform a scan without having to read up on any documentation beforehand.
Most people don't want a confusing or outdated layout that is full of technical terms and jargon. A simple interface with a straightforward way in which you can scan your computer and use any of the extra features that come with it is recommended.
Multiple devices
The majority of people nowadays use several devices to access the internet.
A number of years ago many households simply had a desktop PC so you only needed to be able to use antimalware software on one device. Over the years the number of devices we use has increased massively. While desktop PC's are not as popular as they once were, most people will likely have a laptop, a Smartphone that needs to be protected, and maybe even a tablet as well.
It could also be the case that you have several laptops at home that each family member uses.
Instead of having to buy the same software several times because it only allows for one license or even purchasing several different antimalware programs, make sure the one you want allows you to use it on different devices at the one time.
Support
Most antimalware removes are simply 'plug and go' type pieces of software. This means you install it, hit scan, and delete the infected files.
That being said, sometimes you can run into difficulties. If the antimalware software has a ton of other features included, you may need to get support to help. Choosing a product that has various support options such as email, live chat or an online knowledge base is very useful because it means you can get help when you need it.
Other internet security
A standard antimalware piece of software will help you to detect malicious programs on your computer but on its own it won't give you a massive boost to your internet security.
Even in conjunction with a firewall feature you can still be left a bit exposed. This is why some antimalware programs come with added internet security as standard and there is a difference between protecting yourself against malware and having better internet security overall.
Other features can include generating strong passwords when you set up online accounts, a VPN to help keep your data private as well as browser addons to help highlight unsafe websites.
When we're looking at pure antimalware software and what it is designed to do, these aren't totally necessary however it is a good thing to have some extra security features. Not only does it enhance your data against malicious software but it'll keep you safer on the internet overall.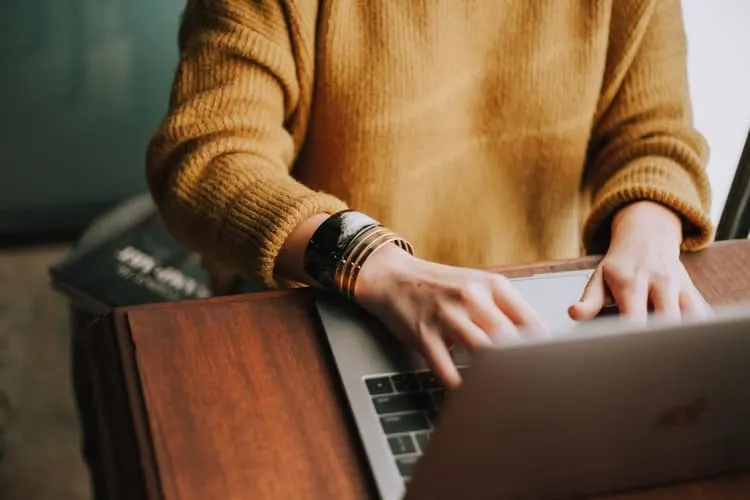 Best antimalware brands
There are lots of different companies out there that provide antimalware software.
Some have their standalone products and others incorporate it into a wide suite of antivirus and internet security packages.
MalwareBytes
This is one of the best-known companies that offer antimalware solutions for your devices and they have been operating since 2006.
They offer both free and paid antimalware options in addition to different internet security products. MalwareBytes have become one of the largest developers of security programs and they are a leader in this market.
AVG
AVG is a subsidiary of the Czech based security company, Avast, and is also a very well known name in the antimalware market.
They've been developing antimalware, antivirus, and general internet security products since the early 1990s so they are one of the oldest and most respected names.
Avira
Perhaps not as well known as the others on this list, Avira is headquartered in Germany and has built up a name for themselves by providing high quality antimalware and security products.
They were founded in 2006 however they have been developing security solutions long before this and while the name isn't as instantly recognizable as some others, they have a loyal following.
Norton
Pretty much everyone knows Norton as they are a leading antivirus and antimalware security company.
They might not have a big hold on the security market as they used to due to a number of new contenders but they are still a big player. A part of Symantec since 1991, they are based in the United States and they are often the 'go to name' for many people who want to enhance their computer security.
Best antimalware to protect your computer
There are so many antimalware brands and software out there that it can be highly confusing to find the best one for your needs.
#1 Norton 360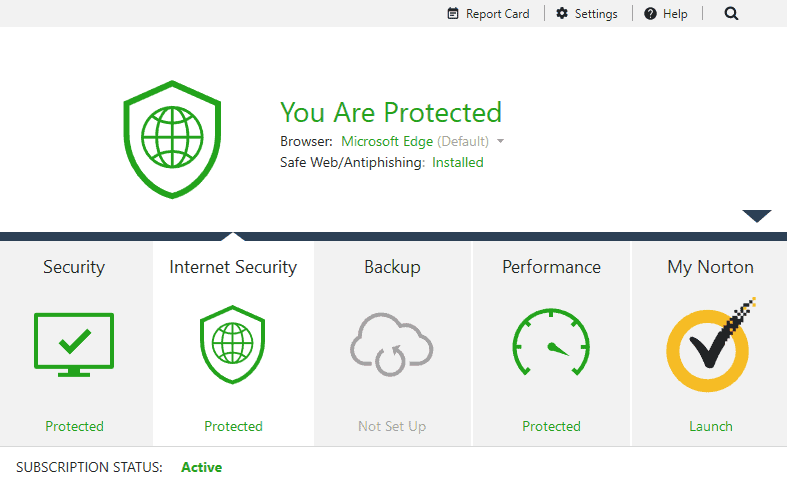 Norton 360 is a complete suite of online security that includes malware, virus, and ransomware protection.
It also comes with a firewall for both Windows and Mac to add another layer of protection to your data, files, and privacy while enhanced features such as a password manager and a VPN are included as well.
You will also be able to use Norton 360 over a variety of devices depending on what subscription you take out. This can be up to 10 devices on the Norton 360 Premium subscription and you will also get 75GB of cloud storage too.
Norton offers parental controls to limit what content kids can view while online and there is a SafeCam feature that notifies you if something triggers your webcam to turn on. Norton 360 words on Windows, Mac, iOS, and Android devices.
If you need support there is a FAQ and knowledgebase which covers most common problems or you can contact them by live chat, phone, or through social media.
Overall Norton 360 provides an all-round cybersecurity package to protect you against malware and other malicious software while offering an easy to use program that anyone can install and enhance their protection.
How Does Norton 360 Compare to Other Antimalware options:
#2 MalwareBytes CyberSecurity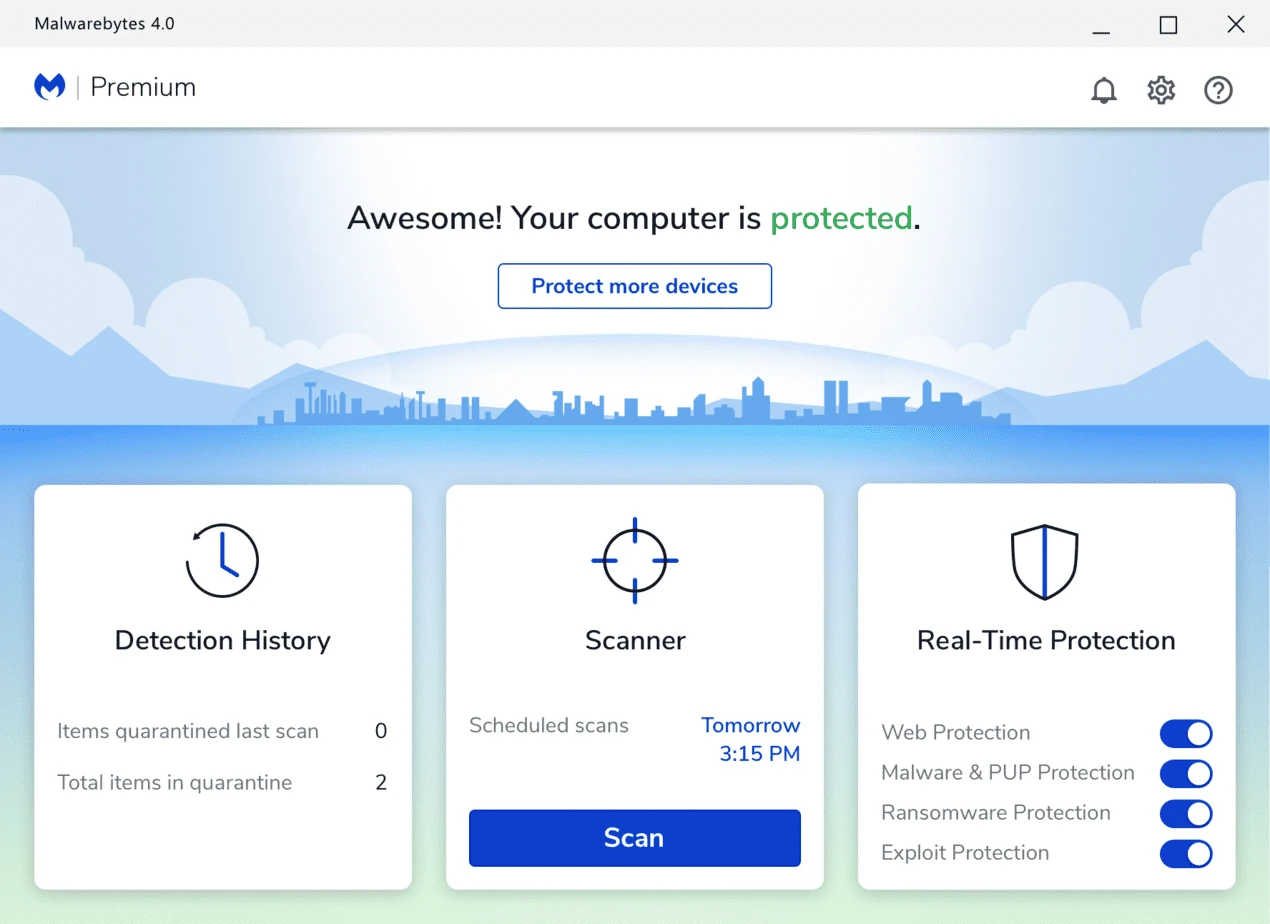 MalwareBytes is one of the leading security developers and their antimalware software covers pretty much everything we need it to.
They do have a free option that offers retrospective protection in that it doesn't prevent your computer from being infected but will scan you files and folders and remove harmful software.
With their paid option you get a malware removal tool as well as ransomware protection, preventing threats in real time and notification if you are about to navigate to a harmful website.
It is available across a wide range of devices including:
Windows
Mac
Chromebook
Android
iOS
The software has a quick scan speed even if you are conducting a deep scan and you can also use it on a number of devices at the one time. You can have Malwarebytes on up to five devices depending on your subscription level which is great if you need to protect a laptop, tablet as well as your smartphone.
They have an extensive knowledge base and support ticket option too. You can also avail of the free training YouTube videos that will cover most problems you encounter.
With quick scan speeds, availability over numerous devices, easy to use interface as well as various support options, MalwareBytes is an ideal solution to protect your devices against malware.
How Does MalwareBytes Compare to Other Antimalware options:
#3 Avira Internet Security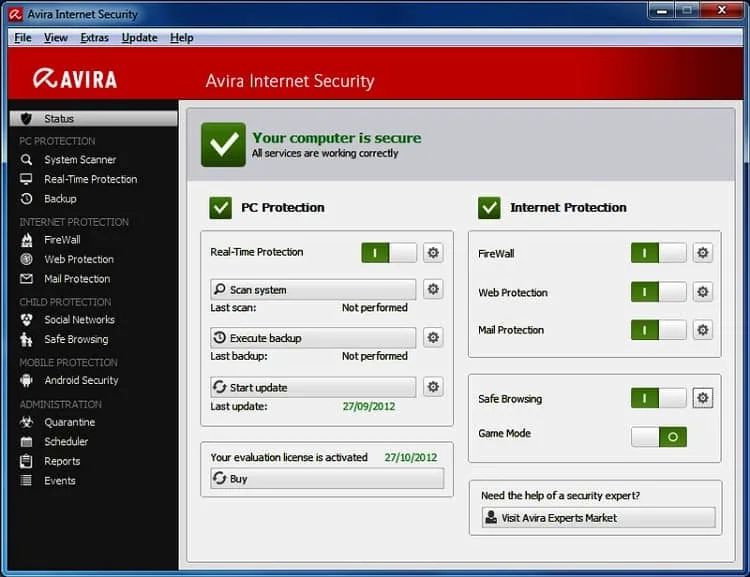 Avira does have a free antimalware protection software that will scan your computer and remove any suspicious programs that provide a threat to your security.
If you just need a program to scan your device and remove threats then it certainly does this really well with an easy to use layout and it is a pretty lightweight program. Their Internet Security package offers much more than simply malware protection.
This includes a password manager, email attachment scanner and it will update the software on your computer to close any loopholes that might make you more susceptible to malware. You can use the Internet Security package on up to five devices and this includes Windows, Mac, iOS, and Android.
Avira offers a comprehensive knowledge base with videos and articles on their products while there is a news section to tell you about the latest malware threats. You can also contact them via phone or email for support too.
How Does Avira Compare to Other Antimalware options:
#4 AVG Internet Security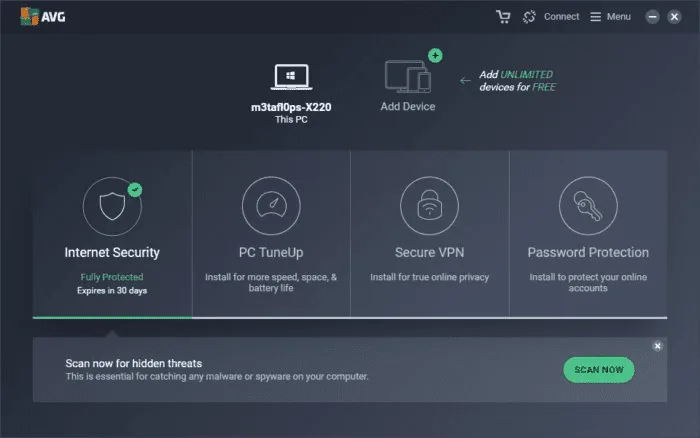 You will no doubt have heard of AVG before and their Internet Security package is a great all-rounder.
They are another security developer that has a free antimalware product that can scan your files and delete harmful software. However, with the paid version you get far more features for Windows, Mac, and Android devices.
This includes protection against malware, ransomware, trojan attacks, and more as well as real-time scanning of files you've downloaded, a powerful firewall, and browser security.
AVG products are some of the easiest to use on the market and have a very straightforward interface. If you need help you can visit their knowledge base, use their live chat, phone or send a message through your online account.
How Does AVG Compare to Other Antimalware options:
Frequently Asked Questions
Do Macs get malware?
Yes. It is a common misconception that Mac products are immune to viruses and malware but they are still a threat to Apple users. With antimalware protection you can safeguard your Mac the same way you would a Windows or Android device.
Does free antimalware offer enough protection?
Not in all cases. The free versions of antimalware products will scan your computer and should remove malicious files however if you want real-time protection in addition to added features like a firewall or password manager, it is better to take out a subscription.
Can you use antimalware on different devices?
Yes, most antimalware software is compatible with Windows and Mac computers while there is usually an app for Android and iOS. Depending on your level of subscription, you may be able to install it on several devices at once.
If my computer is running slow do I definitely have malware?
Not always as a slow running computer can be a sign of many things. However, a common sign of malware is that it slows your computer performance down so it is best to run a scan to check.
Conclusion
Malware is a serious problem and there are millions of computers that are affected every year.
Failing to protect your device with proper protection leaves you vulnerable. It means your data is more likely to get stolen, you may lose control over your computer and your whole system is at risk of being unusable.
With good antimalware software you can safeguard your privacy and ensure that your device is as protected as it can be.
Through a combination of both real-time protection and scans of your files and folders, antimalware software can prevent malware in the first instance and if that fails then it can detect malicious files and remove them from your system.
Just scanning for malware after it has infected your computer isn't enough to provide proper protection. This is why Norton 360 comes out on top. While all these pieces of antimalware software detect and remove malware from your device, Norton 360 offers a more complete package.
With the additions of a password manager, VPN, being able to use it on up to 10 devices as well as a complete knowledge base, it is the best option for enhancing your overall internet security.
Reviews
Here's a list of great Antimalware Alternatives you can consider for protecting yourself and our in-depth review of each: