Getting a new laptop or smartphone is always exciting. Unboxing and setting up a new device is almost as thrilling as opening presents on Christmas morning. Almost. One thing to remember when you start setting up your new toy is the potential danger that comes with being connected to the internet almost all the time.
One program that's especially helpful in this area is an antivirus, and one company that specializes in protecting your devices is Avast. Avast specializes in finding and eliminating malicious software, which is all too common nowadays.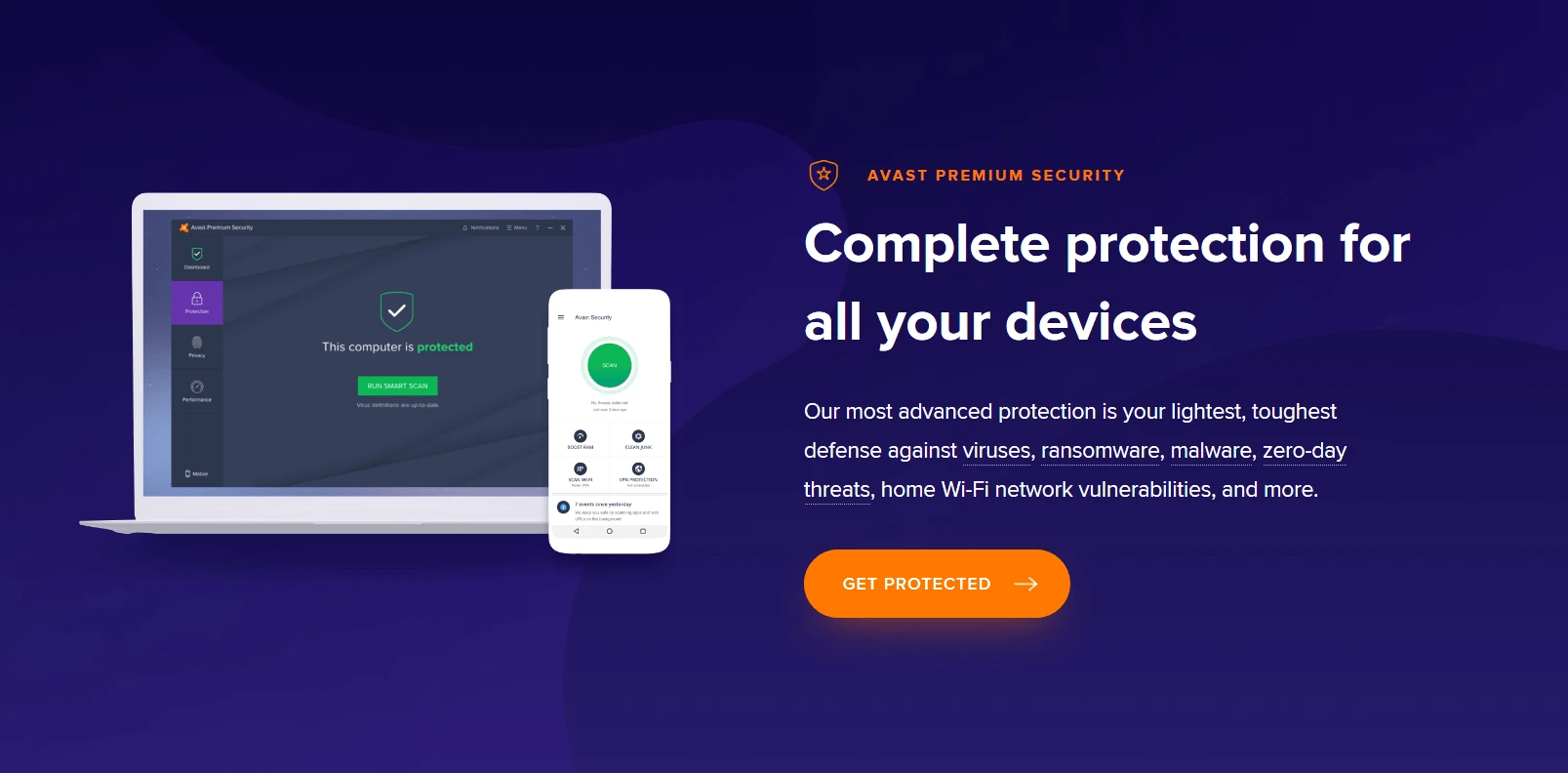 If your device gets infected, it may result in your personal or financial information being compromised or stolen. That's why it's so important to use antivirus like Avast. Plus, it doesn't hurt that Avast is one of the most well-recognized and respected options in the industry.
But don't take our word for it. Come along with us as we discover more about this popular antivirus software.
Installation Requirements and Process
If you want to make the most of what Avast has to offer, you'll need to install it on a device that meets the minimum specifications. No need to worry though, Avast isn't demanding. For example, as long as you're running Windows XP, your computer should be fine.
You'll also need to have at least 256 MB of RAM along with 1.5 GB of space on your hard drive. So long as your device meets these requirements, you should have no trouble installing and running Avast.
After you download the software from the Avast website, launch the program. Through the installation, Avast runs in the background. You'll notice a small notification that's displayed as it goes through the process.
Once it's done, you're ready to dive into all the features available with Avast Antivirus.
Avast Features
Avast! is currently one of the larger players in the personal and professional digital security marketplace. The company was founded in 1991 as AVAST Software in the newly liberated market of the Czech Republic. Their current headquarters are in Prague, but they have global offices in Munich, Hong Kong, Beijing, Austin, and Redwood City (CA). They currently hold about 17.5% of global security vendor market share. Currently, they have more than 200 million devices using at least one of their services.
Avast! offers solutions both in the paid and free space. They tend to offer free products with a basic effective core security solution while offering the paid upgrade version with additional features and functionality. They offer solutions for the Windows, Mac, and Android markets.
Avast has a rich selection of features available for all users. Whether you're its free antivirus software or paying for a full suite of functionality, Avast has you covered. Here are just a few of the more prevalent features you can expect to encounter when using Avast.
Antivirus
Having a strong antivirus is one of the biggest reasons people like Avast. Tests have shown that Avast can identify and block or eliminate a malicious file in less than a second. I don't know about you, but I would say that's pretty impressive.
But Avast doesn't perform this task automatically. It allows you to determine what happens to the file it identifies. A notification will pop up asking you if you want to delete, repair, or ignore any potentially harmful content it finds. 
Remember to always pay attention to the warnings that come up and unless you're 100% sure the file isn't dangerous, always err on the side of caution and delete it. You'll find that there are rarely errors with the files that Avast detects, so the chances of deleting a file you need are minimal.
Scanning Options
Avast's antivirus has several scanning options, including a Quick Scan, Folder Scan, USB Scan, and Boot Scan. Another scan available is Smart Scan, which goes through your entire system, file by file, meticulously checking everything.
Throughout this process, any issue that can exist on your computer is identified and addressed. This could be anything from antivirus applications to security concerns. A Smart Scan will also review any browser add-ons, performance problems, or network issues you may have.
Once the scan is complete, you'll get a report that easy to understand no matter how familiar you are with computers. If you want to fix everything, just click on "Resolve All," and Avast will take care of the rest for you.
However, something to keep in mind is that the free version of Avast isn't going to resolve all the issues. Some of the problems that arise may require you to purchase an additional package for Avast to fix them. Typically these issues are more advanced in nature, so the free version will address most basic problems.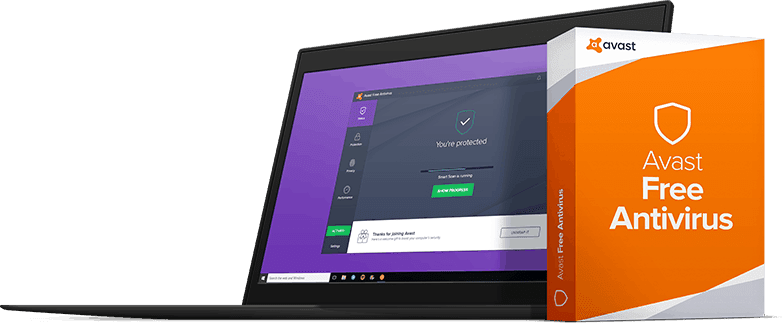 Speed and Detection
Avast's scanning speed is on par with many other antivirus platforms, however, you may notice a short delay as the software kicks off. Typically this only happens with older laptops or devices, but don't be surprised if it takes a moment for the antivirus to spin up.
Additionally, the detection rate you'll get with Avasts's antivirus is as good as what you'll get with other tops of the line options. This is a result of Avast running highly intelligent analytical programs like CyberCapture and Behavior Shield.
These two programs work together in real-time to analyze antivirus activity while automatically sending files that may be infected back to Avast for review.
Boot-time Scan
The last thing we'll talk about that's part of the Avast antivirus is its boot-time scan. This scan checks all the files the system uses on boot up. It finds these viruses and removes them while the PC is coming online.
An active boot-time scan results in slow startup time for your computer than normal, but you don't have to run it all the time. Plus, isn't it worth a few seconds to know that your computer is safe and secure while you're using it?
Software Update Detection
For those that aren't technically literate, one easy way that hackers gain access to your system is through programs that haven't been updated. Vulnerabilities are easily accessible when you don't regularly update your applications. This is where Avast's Software Updater comes in.
As its name suggests, the Avast Software Updater will check all your applications and determine whether or not they need updates. If it discovers that one of your programs needs updating, you'll get a notification, which you can update through the Avast interface.
If you decide you don't even want to mess with updating the apps, you cay for Avast Premier and it'll take care of it for you. The software offers an "automatic updates" setting that you can turn on. Once you do, all software updates are done automatically, which means you don't have to do a thing.
Network Inspector
Another great feature available with Avast is its Wifi Inspector. This tool scan and locates any vulnerabilities in a wireless network you're connected to, which helps protect the devices using an unknown or unsecured network.
Even if you're on a private network, Avast will scan gadgets connected to it and look for weaknesses.  With this feature, network issues are identified and addressed quickly. You'll get a notification on your screen that will walk you through solving the problem.
The Wifi Inspector tool that Avast offers helps bolster your the security of your network by ensuring that your network is clean. Additionally, it reduces the chances that the devices on your network are accessed through malicious methods. 
Weaknesses found in your network allow Avast to solve problems you may not have been aware of. This feature is especially useful if you're not familiar with wireless networking or have trouble with technical devices.
Rescue Disk
If you have multiple PCs or devices you want to scan, Avast offers a Rescue Disk solution that you can run via USB. If an issue like a virus infection shows up, the Rescue Disk utility will scan your computer and delete all the files that were compromised.
It's a good idea to have a Rescue Disk available after you download and install the most recent version of Avast's software. Once you're done, keep it somewhere safe. That way, you can prevent any issues from arising whenever needed.
Sandbox
Another handy security feature available with Avast is its Sandbox functionality. This is the perfect tool for anyone who wants to determine how safe files and software applications are before downloading them.
This application allows you to run programs and files in a safe and controlled environment so it can't infect other areas of your device. That way you can review programs without subjecting your laptop or PC to any unnecessary problems.
Real Site Phishing Protection
Some of the most dangerous threats online are of the phishing variety. A successful phish can result in someone stealing your personal data, finances, or even your identity. False sites are built to log and store any data you enter.
Thankfully, Avast has a tool you can use to keep this from happening. Real Site checks all sites you visit to determine whether or not they're real and authentic. All of this happens in real-time, so if you're not on the right website, you're notified almost immediately.
Phishing sites go to great lengths to trick users into believing they are using a legitimate website. Avast knows this, and no matter what types of nefarious methods they incorporate you can rest easy knowing you'll have the protection you need while surfing the web.

Additional Features
Avast offers a few other features that are integrated into its software as well.
Password Storage
This is a great feature if you have trouble remembering your passwords to various sites. It makes sense to use different passwords for all the sites you visit on a regular basis, but sometimes it can be a challenge to keep track of them.
The main advantage of using Avast's Password tool is that you don't have to worry about remembering all your passwords. Password automatically tracks and synchronizes your passwords between devices so you can access them at any time.
Performance Cleanup
Even though this is a premium feature, it's worth mentioning. For those that choose to pay for the extra features, Cleanup is an excellent tool that will analyze the performance of your system and determine which issues are causing the slowdowns. 
Cleanup will then repair these issues so your computer will work at optimum performance. The scan itself only takes a few minutes to complete. Once it's complete, you'll be notified of the problems while also offering solutions.
If you prefer to give the tool a try before you sign on to use it, Avast does offer users a free month trial. That way, you can see for yourself just how well Cleanup works before paying for it.
Data Shredder
What a lot of people don't know about their deleted files is that they're still available for retrieval in the lower levels of your operating system. That means if someone gains access to your PC, they could potentially recover personal or financial information without your knowledge.
Data Shredder addresses this problem by ensuring that these types of files are completely destroyed and cannot be recovered. This tool overwrites these files multiple times until you can't retrieve them.
Customer Support
One area that many people don't think about when purchasing antivirus software is how well customer support handles problems. The great news about Avast is that their customer support team answers questions quickly and address issues in a timely manner.
Even though there are antivirus options that offer better customer support, Avast is hardly a slouch in this department. If you do run into concerns with your antivirus, reach out to Avast and their team will make you feel like you're the only customer that matters.
FAQs
Here a few of the more common questions asked about Avast.
Is Avast a safe antivirus?
Avast is a safe antivirus. It removes potentially harmful files before they can infect your devices. It offers a wide variety of tools that are designed to keep your laptop and PC safe from malicious viruses, malware, trojans, and other types of files that seek to cause irreparable harm.
Is it worth it to pay for Avast Pro?
Avast Pro is a great service that offers users reasonable prices. While there are no perfect solutions, Avast Pro is suited for those who want to keep themselves and their information safe. However, signing up for Avast Pro isn't going to do much damage to your pocketbook.
Is Avast really a free antivirus?
Yes. Avast is a truly free antivirus that anyone can use. However, if you want to test out some of the better features available, Avast does offer a trial period for its users. After the trial, you can choose to upgrade to the Pro version or continue using the free option.
Will Avast detect spyware on my devices?
Absolutely. Avast's free antivirus will detect and remove spyware, malicious viruses, infections, trojans, ransomware, and other threats that want to gain access to your device. It does all this and it's completely free.
Is Avast a Good Antivirus Option?
Avast offers a trustworthy and powerful antivirus for all its users, whether they pay for the Pro version or decide to use the free option. It is a high-quality choice that ranks highly when it comes to detecting and removing malware from your devices.
Overall, Avast Antivirus and Avast Pro are both fantastic choices for anyone who wants to have the necessary protection against any harmful threats. Plus you can sign up for the Pro version and have access to a variety of tools that will keep your devices running at peak performance.
| | Free Antivirus | Pro Antivirus | Internet Security | Premier |
| --- | --- | --- | --- | --- |
| Intelligent Antivirus | Yes | Yes | Yes | Yes |
| Anti-malware Protection | Yes | Yes | Yes | Yes |
| SafeZone | No | Yes | Yes | Yes |
| Silent Firewall | No | No | Yes | Yes |
| Anti-spam | No | No | No | Yes |
| Automatic Software Updater | No | No | No | Yes |
| AccessAnywhere | No | No | No | Yes |
| Data Shredder | No | No | No | Yes |
Avast Reviews
You can find specific product reviews of Avast products below:
Avast Antivirus Review: You can check out our comprehensive review, including the pros/cons of Avast's antivirus (Free and Pro) service by reading our full review here. In our scoring, we gave it a 7.9/10.
Avast Comparisons
We also do head-to-head comparisons of different comparable products in the market. See below for our listing of comparisons:
Antivirus Comparisons
Avast vs Avira Antivirus: In this comparison, we contrast the main features of competitors Avira and Avast to see which has the advantage this year. In general, we like Avast's detection rate a bit better, but there are some missing features from Avast's antivirus that we liked in Avira. You can read the full comparison to get the details.
Avast vs AVG Antivirus: We've also compared the popular AVG antivirus offering to Avast. We liked Avast more because of its superior detection rates and more robust free versions, but depending on your needs AVG might be useful. Read more here.
Trend Micro vs Avast: Trend Micro vs Avast Compared is everything in detail about two excellent security softwares, so here read how they perform and which is the best choice!
Internet Security Comparisons
Avast vs Kasperskey Internet Security: On the internet security front, Avast also has a strong core offering. However, there are plenty of competitors in this space as well. After getting our hands on both Kaspersky and Avast, we compared them head-to-head. It's a close fight, but we liked Kaspersky more based on the core features of a good internet security software. However, Avast had a number of useful "add-on" features that could tip the balance, depending on the user's needs. For the full details, see here.
Stay tuned as we update, add, and re-evaluate our reviews!