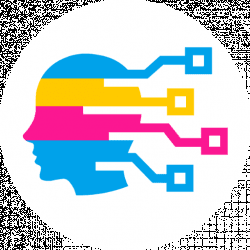 Latest posts by Digital Guyde Team
(see all)
These two anti virus programs have become extremely popular among budget-conscious users and often offer features that protect most users from moderate level threats. The fact that they both start with "Av" means that they are commonly confused (in addition to being functionally similar). Oy vey…
TL;DR: I personally think Avast is a lot more robust than Avira (at least the basic versions). If you are in a hurry, you can take my word for it and get Avast here. NOTE: I DO receive a commission regardless of which one you choose (thank you!).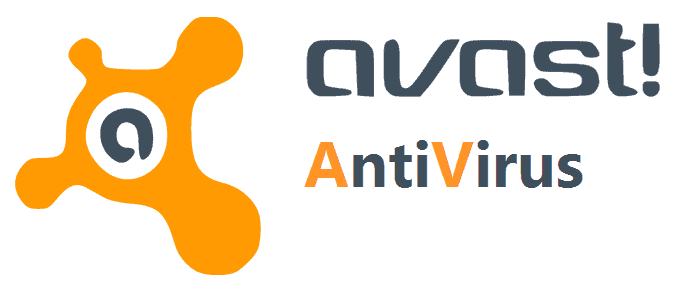 I Prefer Avast Here
Both of these services are good, but the free AND paid versions of Avast offer more complete protection for ALL of your devices (including mobile).
Try Avast First
We earn a commission if you click this link and make a purchase at no additional cost to you.
Of course, continue reading for the full story on Avast vs Avira…
Main Differences Between Avast and Avira
The main differences between Avast and Avira are:
Avast offers more security features and better malware protection at each pricing tier (including FREE), whereas Avira offers less
Avast generally produces less drag on system performance
Avast has a higher BBB rating
Avast currently has more market share than (20% vs 4%) Avira
Avira offers a unique "do not track" feature for ad blocking, wheras Avast does not have a similar feature
Avira recently rolled out its new 2019 Avira free edition (originally introduced in 2015). Avast has now released their 2019 "anti virus pro" service, which we've updated this comparison with . These two antivirus solutions will be compared side-by-side to see which offers the best real-time protection to consumers. Four categories will be looked at including:
User Interface
Protection
Performance
Features
Normally, price is also a category that plays into the overall "grade" of a given antivirus engine. Since both of these antivirus products are completely free to use for consumers, this factor is not included in the comparison.
It is also worth noting that both companies do offer more inclusive protection for a price that is comparable to offerings from Norton, McAfee, Kaspersky, and other big-name antivirus companies.
You may consider upgrading to the paid versions of these programs if you enjoy the product simply because some key features are intentionally left out to promote revenue-generating products. A good example of this is that automatic updates are not available on Avast Free Antivirus. Rather, that feature is reserved for the Internet Security and Premier editions.
In fact, many people choose to try the free version of these products before purchasing a premium license. The interface of both free and premium versions are identical and basic functionality remains the same. This is an excellent way to check for potential compatibility issues and other concerns prior to paying for the non-refundable license fee.
User Interface Compared
Although both of these products share the same interface with their pay for use counterparts, this doesn't necessarily mean users are receiving a well laid out interface.
Avira offers an interface that looks like slightly outdated software when used on the Windows 8 platform. In Windows 10, the interface looks outright old and does not provide a visually appealing experience for users of any Avira products (free or premium).
Avast has made noticeable improvements to its interface. There are only three "shields" that users interact with regularly. This is especially important for users who are not particularly acquainted with antivirus protection programs. Avast has done an excellent job of making its solution less intimidating and easier to navigate. Many of the more advanced features are more easily accessible in Avira; however, the antiquated interface keeps it from getting top marks in this category.
Avast wins this category with a powerful, modern, and easy to use interface that is on par with or better than most of its competition.
Avast vs Avira Protection
Although both free product offerings provide adequate virus protection, it seems that Avira lacks the ability to detect some of the more serious and complex threats that plague the Internet today.
Independent testing has shown that Avast consistently detects approximately 22% more serious threats than Avira, which only scored a 70% detection rate throughout most independent testing. This is far below the 92% exhibited by Avast and many other products such as Norton Internet Security.
Although Avira does offer better virus protection than some other free alternatives, the anti-virus software has been historically plagued by high false positive detection rates. Even though these issues are not fixed for 2014, it is obvious that Avira has taken some time to reduce the number of false positive malware detection instances compared to releases of the last few years.
Avast has further set itself apart from Avira because of new features such as DeepScreen. This feature allows the software to automatically create a sandbox environment for unknown files until it can determine whether or not they are malicious. This is a feature that is simply not offered in the free version of Avira.
A host of new features and one of the highest detection rates in the industry give Avast another checkmark as the winner of this category.
Performance Pros and Cons
There is no clear winner in the performance category. Both Avira and Avast are extremely lightweight and are not likely to impact system performance at all; even when using older equipment.
For 2015, Avast has drastically reduced the size of the downloadable product by implementing a stub installer. This has stayed the same with their 2015 version as well. The installation is faster and uses fewer resources than previous versions; however, this stub installer does require an Internet connection for successful completion. If a machine is already infected by malware, installing via a stub installer can be nearly impossible.
Please note that Avira also uses a stub installer and can present the same issues on malware-infested systems.
In the Performance category, Avira fails for a single reason. There have been multiple reports of system crashes after a successful Avira installation. This is attributed to the aggressive installation program that searches for other security suites before completing its own installation process. Although this is relatively common within antivirus solutions, the problem is that Avira's installer tends to leave old registry keys that can even result in the notorious Blue Screen of Death (BSOD).
Although neither product will slow down the average home computer noticeably, the potential for installation issues means that Avast wins yet another category when compared with Avira.
Features
Both products offer new features for 2019 in the hopes of differentiating themselves from one another and the rest of the competition. Since both products are free, most users look to these included features as a primary "selling" point when shopping these two products.
Features of Avast Free Antivirus include:
DeepScreen technology is an advanced sandbox that can protect your computer from suspicious files automatically.
SafeZone automatically opens banking websites in a protected environment to mitigate risks caused by key logging software or phishing scams.
Improved Scanning Times mean that files are scanned more quickly. For instance, EXE files can now be checked approximately twice as fast as they could in previous versions.
Remote Assistance has been improved for 2014 and is a secure way to allow a friend or family member to troubleshoot computer problems remotely. This product tends to work much better than built-in Windows features for remote desktop sharing.
AccessAnywhere lets users access their PC from remote locations securely. This is a feature being added to more and more software products. Unfortunately, AVG has yet to implement this feature.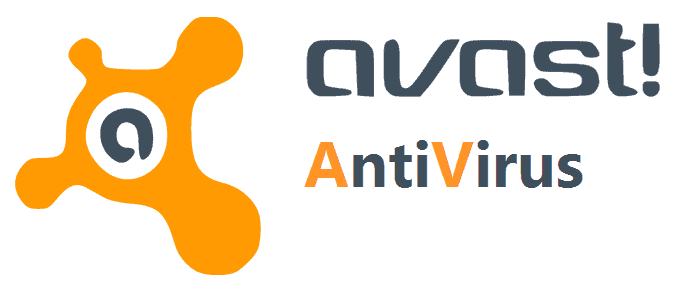 I Prefer Avast Here
Both of these services are good, but the free AND paid versions of Avast offer more complete protection for ALL of your devices (including mobile).
Try Avast First
We earn a commission if you click this link and make a purchase at no additional cost to you.
Some of the features offered by Avira include:
Do Not Track Plus is a new feature integrated directly into the Avira toolbar. Not only does this feature provide anonymity, but it also provides ad blocking functionality that can be customized by the user.
Experts Market is a crowd sourced tech support forum where Avira users can sell their expertise to other Avira users. Tech support for free antivirus programs is often negligible at best, so the addition of the Experts Market is a serious bonus for budget conscious users not interested in spending lots of money for tech support.
WebGuard aggressively searches for sites that could be hosting malware before they are loaded onto the computer. This is another feature available directly from the Avira toolbar and can prevent many "drive-by download" attacks.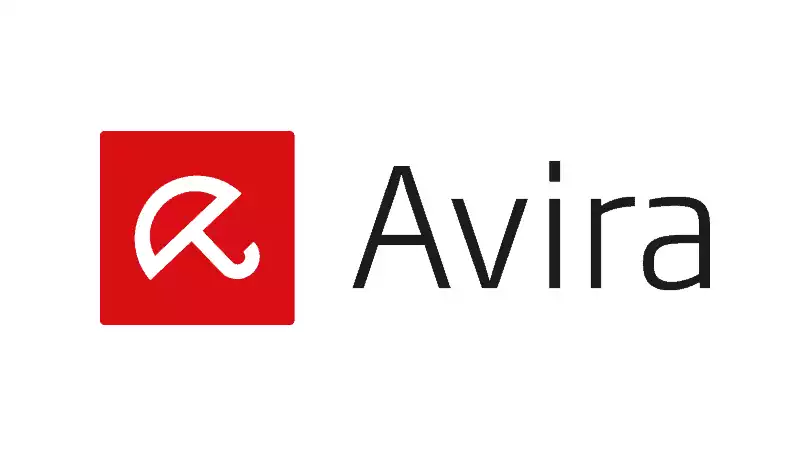 Download Security Software for Your Tech | Avira Antivirus
Secure all your devices with Avira. Generate unhackable passwords and log in automatically to your accounts with our password manager extension. Shop securely, block phishing sites, and more.
Get It Here
We earn a commission if you click this link and make a purchase at no additional cost to you.
At A Glance – Advantages to Consider
The following is a quick look at the key advantages that separate these two services, in order to help make the distinction more clear.
Avast Advantages
Avira Advantages
Deep scan technology (better than Avira)
Lightweight, simple to install and update
Offers a robust free version,

see here for details

"Do not track" feature (unique to Avira)
Better malware protection
Also available for free,

See here

Better tech support (Avira doesn't have any)
Best in class home router protection
Conclusion: Which is a Better Value? Avira vs Avast
Just because an antivirus product is free doesn't necessarily mean it forgoes many of the premium features that are expected in much more expensive solutions. Avira is the epitome of the "you get what you pay for" cliché because it is a very limited product. Obviously, it is better than having no antivirus protection at all; however, Avast provides one of the best detection rates in the business and many premium features for no additional cost.
Avast offers the best free antivirus protection around – it is even comparable or better than many premium products in terms of detection rates and available features. However, Avast does leave one key feature out of its free offering: automatic virus definition updates. Although they can be done manually, this is easy to forget and can leave your computer vulnerable to attack if left undone.
The best way to figure out which of these two products is best for you is to try them. Since both products are free, you are not really risking very much. You may even opt to choose one of the premium options available from these companies to take advantage of extra features not found in the free versions.
Bottom Line: If I had to choose, I'd definitely go with Avast (see here for pricing). It's not a huge difference, but Avast's total package is enough to give it the edge here.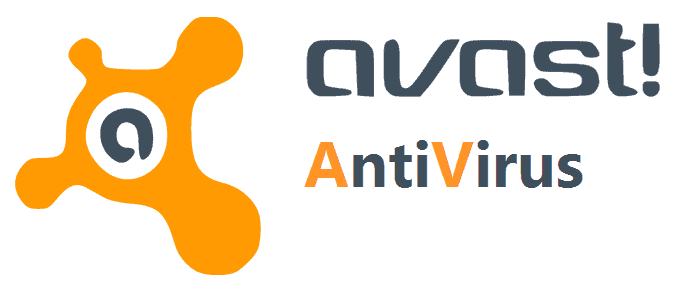 I Prefer Avast Here
Both of these services are good, but the free AND paid versions of Avast offer more complete protection for ALL of your devices (including mobile).
Try Avast First
We earn a commission if you click this link and make a purchase at no additional cost to you.
Further Reading on Antivirus Services