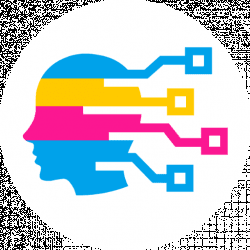 Latest posts by Digital Guyde Team
(see all)
Avast and MalwareBytes are perhaps two of the most well-known names in the antivirus and security industry, and for good reason.
Both of them provide a free version that promises to diagnose your computer and help you remove any pesky and invasive malware in the blink of an eye.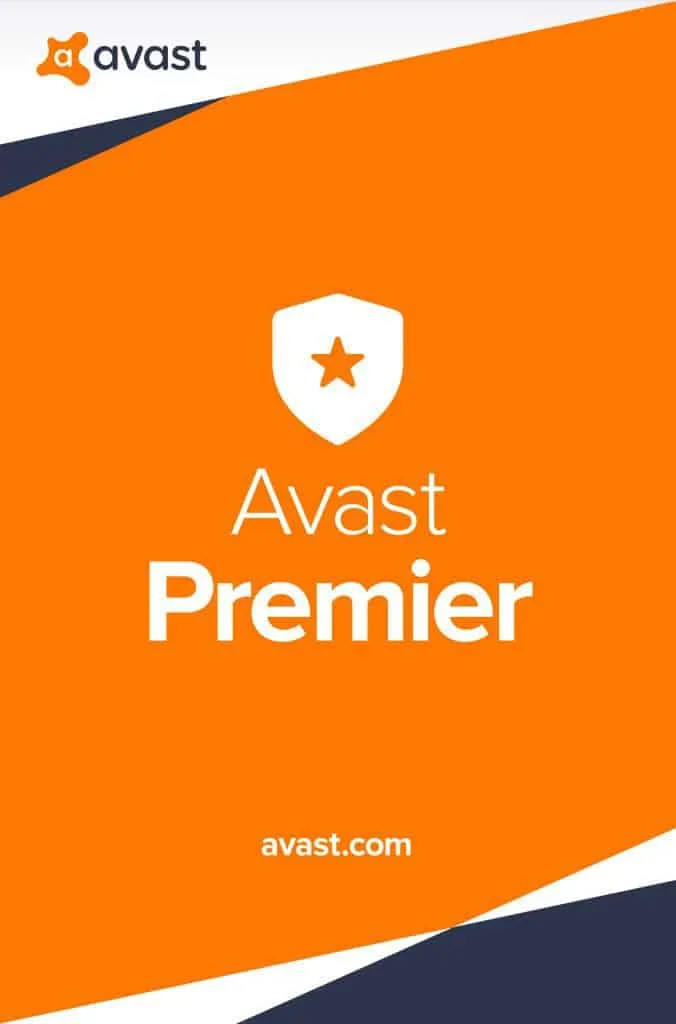 But which one is more effective? Which one has cheaper subscriptions? And which one is better overall? Those are difficult questions to answer. It depends a whole lot on your situation and what you want out of an antivirus application.
If you're just looking for the utmost basic protection because you're sensitive to pricing, chances are that you don't care about any advanced features, as long as the software will remove existing viruses from your computer.
On the other hand, if the price isn't your main concern, you are more likely concerned with the number of times an antivirus provider is able to successfully block threats without throwing false positives.
There isn't ever really such a thing as a perfect application or antivirus service because they are suited for different needs. Nevertheless, today I'm going to compare the high-end Anti-Malware Software Malwarebytes and Avast Antivirus side-by-side to help you make an informed decision.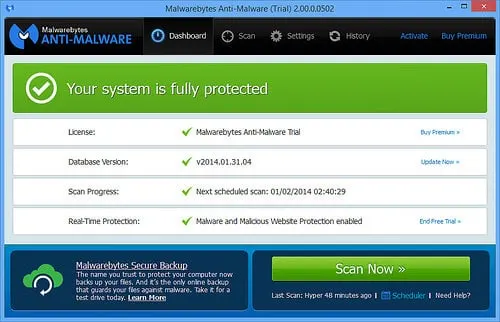 So, let's kick things off by looking at each respective provider's pricing plans.
Price
The pricing models with these two competitors are, in my opinion, rather complex and convoluted. Both pricing plans revolve around discounting rates based on two factors: the number of licenses you wish to purchase and the length of your subscription term.
The following outlines Avast's pricing models:
I should also mention that both providers offer a free service or a free trial. In Avast's case, they actually provide a free version that can be used indefinitely. On the other hand, Malwarebytes has a free trial that expires after 14 days.
Furthermore, the following outlines Malwarebytes' pricing model:
So, which service is cheaper, you ask? Well, that depends on which plan you're selecting, how many computers you wish to secure, and how long you want to subscribe. If you're making a direct comparison with equal factors, then Malwarebytes is significantly cheaper all around.
I do think that both providers are reasonably priced, but you can save significant amounts of money by opting for Malwarebytes.
So, in summary, Avast has a better free version that can be used indefinitely, but Malwarebytes has cheaper pricing.
Malwarebytes features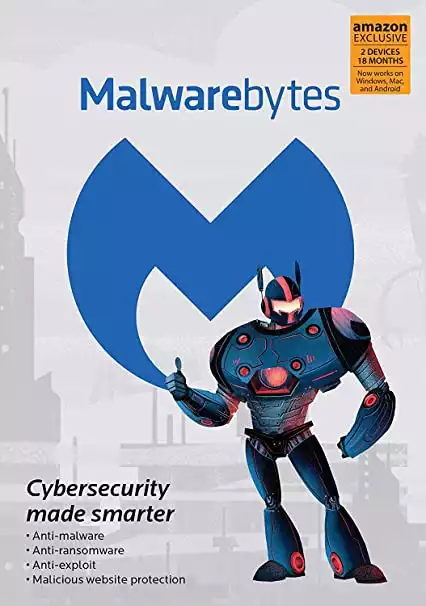 Malwarebytes has a rather simple division of features. The free trial of Malwarebytes essentially has four main features that expire after 14-days, all of which are included in the paid version:
Real-time threat protection
Anti-exploit, which helps plug up security holes in your OS and apps
Anti-ransomware features
Malicious website and bad link threat protection
In addition to these four features, both the paid version and free version have the following features indefinitely:
Standard virus/malware detection and removal
Anti-rootkit features
As you can see, the bulk of the features revolve around detecting threats and eradicating them, which is to be expected. However, as we'll see next, Avast has more features, at least with regards to the paid Avast Antivirus version.
Avast Features
Our Recommendation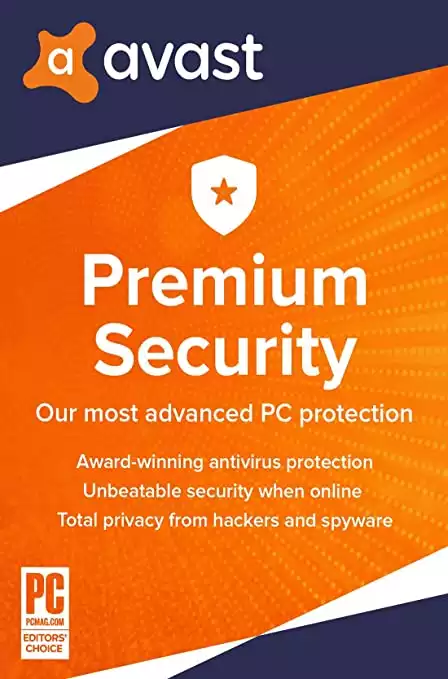 First, I should mention that Avast does have a free version that's supported on Windows, Mac, and Android. As you would expect, the free version lacks a lot of advanced features that are included in the paid version, but at least it's free.
Even though the free version doesn't have a lot of extra bells and whistles, it can still protect your devices with the core functionality of identifying and destroying viruses on your computer.
I can detect viruses, malware, spyware, ransomware, and even phishing attacks, and eliminate all of these threats if they were to invade your computer.
Furthermore, the free version even offers real-time protection, which can actively stop malicious files and sinister background process from taking over your computer.
If that weren't enough, the software will send questionable virus files back to Avast Threat Labs so they can be analyzed by industry experts, and then quarantine files accordingly. Lastly, the free version comes with two final features: Wi-Fi inspector and SmartScan.
Wi-Fi Inspector will double check your router configuration to look for security vulnerabilities, while SmartScan will look for local security threats and other issues.
In summary, the following outline Avast's Free Antivirus features:
Free version detects and destroys viruses, malware, spyware, ransomware, and phishing attempts
The free version includes real-time protection
Wi-Fi Inspector and SmartScan
The paid version, however, has a lot more features. It can actually analyze applications' behavior in real-time to look for threats and respond accordingly, and you can even test opening new files in a quarantined zone, which is great for BitTorrent users.
Furthermore, it comes with a browser cleanup function that helps gut out any adware, unwanted toolbars, add-ons, and extensions. It comes with a passive mode as well and can run as a background process to conserve resources.
Lastly, it even comes with an encrypted password manager that allows you to securely store credentials.
The following outlines the features of the Professional Antivirus plan, in addition to the Free version's features:
Free password manager
Sandbox feature to open files in a quarantined state
Behavior Shield that complements real-time protection
Browser Cleanup
Final Thoughts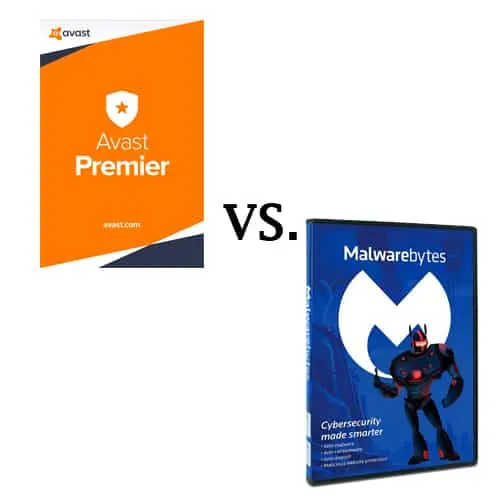 Before I deliver a final judgment, I'd like to say that I'm impressed with both of these providers and think they both have a lot to offer. Having said that, I think that Avast is the better option, even though it costs a bit more.
There's just too many extra features and goodies to ignore. I suppose you could ignore the bundled password manager if you already use a solution like LastPass or KeePass (as I do), but I think there were two features that really put Avast ahead of the curve.
First of all, the Sandbox feature is a great way to test downloaded files without putting the rest of your computer at risk. How valuable is that to torrent downloaders?
Even though I scan files before I open them, I still think this feature is invaluable. Also, I love the browser cleanup feature and think it should be part of every standard antivirus.
However, having said all of that, I do still love Malwarebytes and think it's the better option for people who are price sensitive. If worse comes to worst, you can just use the free version from either provider.
But if you want a full-featured antivirus solution and want to conserve money, then MalwareBytes is the clear winner. But even so, I think Avast is the superior option in terms of pricing and value as offered by the full versions' features.