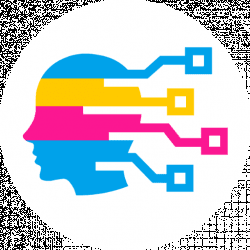 Latest posts by Digital Guyde Team
(see all)
Few things on the Internet are more irritating than finding out that your Internet connection has been restricted and you don't have the ability to watch your favorite shows. Cable channels aren't as popular as they once were due to the rise in streaming video and audio services, either.
Netflix, Hulu, Amazon Prime Instant Video, BBC iPlayer, Pandora, Spotify, HBO, and many other services have made the majority of their content available online – but only in select geographic regions.
This can be a real pain when you are traveling or you live in a country where the content is geo-restricted. After all, television shows certainly aren't nefarious content, and you should be able to access it anywhere at any time, right?
Unfortunately, even if all you want to do is catch up on the latest season of Game of Thrones, your connection to a streaming media server could easily be denied. Let's take a closer look at the most common reasons these services are unavailable.
Reasons Why Streaming Video Websites Are Restricted
So why the heck are websites restricted in the first place? Well, there are about 5 main reasons that different organizations choose to filter web content.
The first of which is why many streaming videos, audio, and content sites like Hulu, Netflix, Amazon Prime Instant Video, and others block incoming connections. Essentially, they operate under some stringent legal environments that prohibit them from distributing their content to certain countries.
License and trade agreements, as well as copyright challenges, prevent streaming content providers from allowing foreign IP addresses to connect to their servers.
However, even if Netflix or another provider is available in your country, you might still find that their website is inaccessible. Plenty of ISPs and networks around the world filter content at their discretion, such as professional and work environments.
I'm certainly not an advocate of users slacking off like Peter Gibbons and watching television shows on company time, but it's unfair to completely ban a website for the sake of productivity. After all, what about downtime and lunch breaks when employees need to unwind?
In addition to professional environments, there are a lot of educational campuses that block content for similar reasons. They want to ban sites like Hulu, Netflix, and others to promote a better learning experience with fewer distractions.
Yet again, what if a student is in between classes, waiting for the bus, or killing time after school? Furthermore, a lot of institutions will prohibit streaming video content from these types of sites because they can eat up a lot of bandwidth.
Last but not least, a lot of countries around the world ban access to similar streaming video sites. The reason behind this is because they deem some of the content to be politically or culturally offensive. Bans on YouTube are not uncommon from an international perspective. Each service is its own animal with regards to why it has been blocked in the past.
At any rate, no matter why Netflix, Amazon Prime Instant Video, BBC iPlayer, or others of your favorite streaming content sites have been blocked, you only need a VPN tunnel to unblock the website.
How a VPN Tunnel Unblocks Content
A VPN tunnel works in a similar manner to a proxy server, though it is a completely different technology. VPN tunnels are able to unblock geo-restricted content because of the mask from your IP address. For those of you who don't know, an IP address is a globally unique identifier for your computer, and IP addresses are distributed around the world by geographic regions.
That means that any server can make assumptions about what region of the globe your computer is connecting from. If a website wants to prevent users in another country from accessing their content, all they need to do is block incoming connections from that country's block of IP addresses.
However, when you use a VPN tunnel, the VPN server initiates the connection with the streaming content server on behalf of your computer. Basically, it acts as a middleman in much the same way as a proxy server. It forwards your requests to the destination server, and in turn, it delivers the information from the server to your computer.
As long as your VPN server is located in a country that has access to the streaming web service (e.g. Hulu), you can view your favorite video content – and the server is none the wiser.
Why Not Use a Proxy Server?
At this point, you might be wondering why a proxy service isn't your best option for unblocking censored or blocked websites. In the past, proxy servers used to be a more viable solution for accessing content that had been geo-restricted. However, while a few proxy services do succeed in unblocking websites, there are several reasons that you should refrain from using a proxy server.
The first reason you should refrain from using a proxy service is that they have massive security problems. Depending on how you configure your proxy server, the potential exists for all of your data to travel through the proxy before reaching the intended destination servers.
This is a problem because you don't always know who is running and managing the proxy service, and the proxy server doesn't provide any encryption.
This creates the possibility of a nefarious proxy server administrator seeing all of your Internet traffic and even tracking which websites you visit. In addition, proxy servers are typically more easily blocked that VPN tunnel IP addresses.
Because VPN service providers administer massive networks comprised of hundreds, sometimes thousands of servers, it is much more difficult to block a comprehensive set of VPN IP addresses.
Netflix Caveats
For those of you who love to binge-watch your favorite television shows on Netflix, I have good news. A recent development within the last year has made Netflix available around the globe, with few exceptions. According to their press release, Netflix is now available around the world in many new countries except for China, North Korea, Crimea, and Syria.
However, these new countries do not seem to have full access to Netflix media. According to the press release, these new countries will have access to watch the following:
Netflix original series
A limited catalog of licensed television shows and movies
31 new and returning original series
2 dozen feature films and documentaries
30 original kids' series
While this is fantastic news for foreign citizens and travelers, there is one downside. It doesn't seem that they offer all of their content in these new areas, but instead only offer a select fraction of their total movies and television shows.
For this reason, it is still advantageous to users to mask their IP address in order to spoof their geographic location if they want to access Netflix's full range of video content. However, it seems that Netflix has tightened their grip on users who do so. VP of content delivery, David Fullagar, made the following statement, "We are making progress in licensing content across the world… but we have a ways to go before we can offer people the same films and TV series everywhere.
For now, given the historic practice of licensing content by geographic territories, the TV shows and movies we offer differ, to varying degrees, by territory. In the meantime, we will continue to respect and enforce content licensing by geographic location."
It does seem that their controls on geographic location are fallible, though. Some users have reported that they are able to access Netflix's full range of video content abroad if two things are true. First of all, users need to mask their IP address with a US-based IP.
In addition, their account details make note of which country the user is located in, and they typically need a payment option (bank transfer, credit card, debit card, etc.) from the country of their choice. However, on the whole, Netflix is now available in 190 countries around to world – in varying degrees.
Hulu Caveats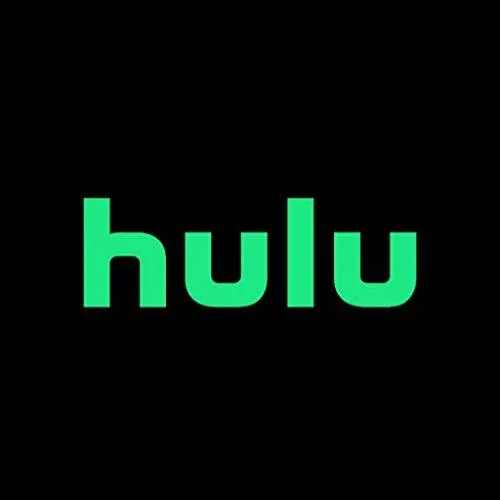 Hulu, unlike Netflix, is still only available in two countries including the US and Japan. For users abroad who want Hulu access, they still need a VPN tunnel to access their streaming video content.
While their geographic controls are nowhere near as strong as Netflix's, they do still take some measures to ensure that foreign users are denied access. They do this by attempting to block known IP addresses from several leading VPN services.
But it's an endless cycle of cat & mouse. It really is a hopeless endeavor to try to attempt to block every single IP address from every single VPN service, and even if they succeed in blocking every address (which is never going to happen), the challenge is staying up to date.
You see, VPN providers are constantly adding new servers and IP addresses to their network. As a VPN provider finds that their servers have been blocked, they add new servers with new IP's that haven't been blocked yet.
So what is a VPN user to do? How do you know if Hulu blocks any given provider's IP addresses? Well, there is no easy way to know because things keep changing. The best thing, in my opinion, to do is to take advantage of a free trial or test out a service that offers a money back guarantee.
This way users have the opportunity to test their service with Hulu first hand. With that said, let's take a look at the best 3 VPNs for unlocking video content.
Private Internet Access VPN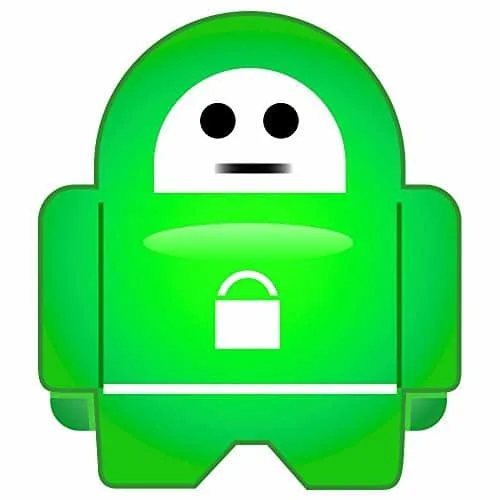 PIA VPN is our first pick because they have more servers than just about any other provider, which is critical to ensuring that they are extremely difficult to block. To date they operate 3,100+ servers in 24 countries, and they are constantly expanding their network.
Another great perk of their service is that they allow up to 5 simultaneous connections per account, and with a one-year subscription, their service only costs a mere $3.33 (For the latest prices and discounts, check here) per month. Unfortunately, they don't have a free trial, but they do offer a 7-day money back guarantee.
Additional benefits of the service include 24/7 customer support, DNS leak protection, and P2P support on their network. Check out our full PIA review here.
IPVanish VPN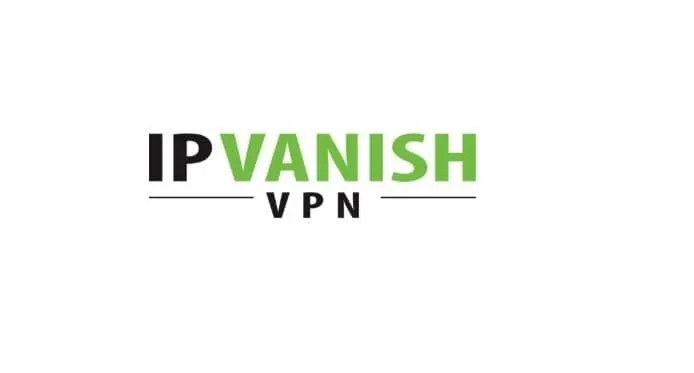 IPVanish is the next obvious choice, and right now they operate 400+ servers in 60 countries. Like PIA VPN, they allow unlimited server switching and have decent 24/7 customer support.
Their server connections are more the adequate to support streaming applications without buffering issues. They have servers in all the major geographic areas to help users unlock content. They do cost a little more than PIA, but they do admittedly offer a high-quality service.
With a one-year subscription, the monthly cost of their service is only $4.87 (For the latest prices and discounts, check here).
VyprVPN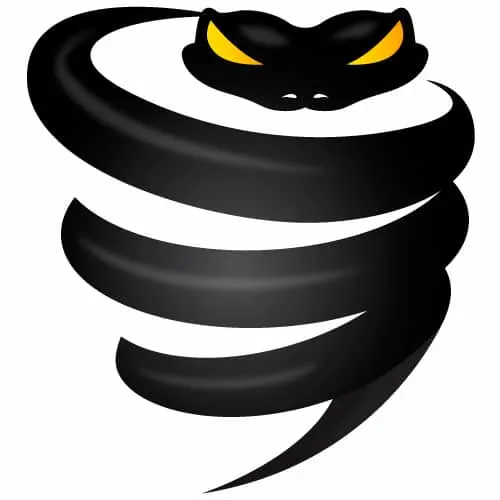 Last but not least, VyprVPN makes a good alternative for users who want to stream video and audio content that has been geo-restricted. They are based out of Switzerland, but they have servers in the US, the UK, and 48 other countries around the world. Today they operate 700+ servers, but they are always adding more.
They only allow 2 simultaneous connections per account, which isn't too great. However, they do have the advantage of offering a free trial so users can test out their service with their favorite streaming content services before making a purchase.