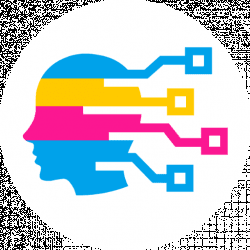 Latest posts by Digital Guyde Team
(see all)
PIA is clearly one of the leaders in the VPN industry, and they have a lot of competition. A lot of other services fail to deliver a high quality, well-rounded service that secures users' data without a hitch. PIA, on the other hand, not only offers fast connections and reliable servers, but they have some fantastic additional features that make them incredibly enticing.
In this Private Internet Access review, we're going to take a closer look at each feature and aspect of their service as well as run a speed test to see how they stack up against the competition.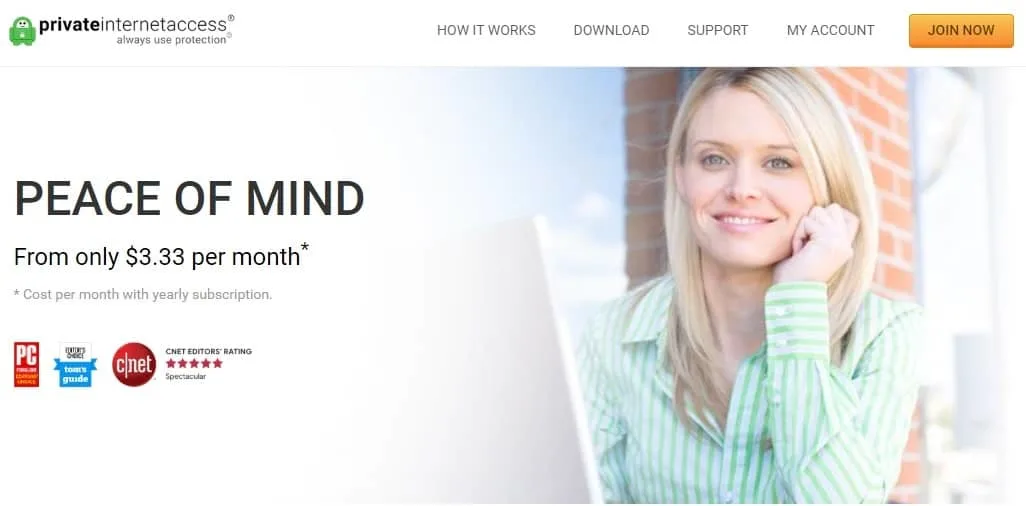 Features of Private Internet Access
First off, we need to examine PIA's server profile and their global presence. Unfortunately, they don't have servers in as many countries as many of their competitors – far from it. In fact, they have servers in fewer countries than most other VPN services. To date, they boast approximately 3,100 servers in 24 countries, which is very different than how other services position their VPN connections.
Most other services spread themselves pretty thin, only operating a handful of servers in each country, with as many as 1 or 2 in the less-popular locations. PIA, on the other hand, takes the complete opposite approach.
By concentrating large numbers of servers in a few select countries, they are able to have higher capacity in the most popular geographic regions. And even though they aren't present in too many countries, they do still cover all the major geographic regions such as the US, Europe, Asia, and South America.
I would also point out that because they have more servers in the most popular areas, they are a better alternative for people whose main goal is unblocking restricted content. Streaming content services like Netflix and Hulu are constantly trying to block VPN services' IP addresses, and this is a much larger challenge with PIA since they have such a high number of servers and IPs.
Furthermore, PIA VPN provides more simultaneous connections per account than the vast majority of other services. With 5 simultaneous connections per account, users will have enough connections to secure the rest of their family's devices. And they are also one of the cheapest providers on the market that still offers a quality service.
With a 1-year subscription, the monthly rate of their service plummets to $3.33. When you divide the monthly cost by 5 simultaneous connections, the cost is only $0.67 cents per device per month – which is a massive advantage. While they don't offer a free trial, they do have a 7-day money back guarantee, which is adequate time to test out their service.
As we would expect from a leading service, they offer all the latest and greatest encryption protocols using OpenVPN and L2TP/IPsec. Furthermore, their software is available on all the major operating systems including Windows, Mac OS X, Linux, iOS, and Android.
Ancillary features of their service include DNS leak protection, 24/7 customer support, and the allowance of P2P traffic through their servers to support Bit Torrent downloads.
Although, the main drawback of their service is the fact that they are based out of the United States. This leaves many users with qualms concerning the potential of influence from the NSA. However, PIA VPN doesn't keep any usage logs. Instead, they only log metadata such as the time a user connects to a server as well as the servers individuals connect to.

PIA Pros
Incredibly low cost – lower than most of their competitors
5 simultaneous connections per account, which is more than just about any other provider
High server capacity
Bit Torrent friendly
DNS leak protection
PIA Cons
Only present in 24 countries, though we expect them to continually expand
No free trial
Money back guarantee only lasts 7 days
PIA Speed Test
Before we dig into the details of the speed test, there are a few things you should be aware of. Firstly, I'm on an ADSL Internet connection with 5Mbps download and theoretical speed of 1Mbps upload.
In addition, I conduct all of the speed tests while connected to the same city and country to ensure that we are comparing apples to apples. In this test (just like the others), I connected to the Hong Kong location. The results weren't bad at all, either, though PIA isn't the fastest VPN on the market based on this test.
I ran a speed test to see how much of my raw bandwidth I still had while connected to the VPN, and I also pinged Google's DNS servers to see how much latency the VPN added. The results are as follows:
Download speed: 4.62Mbps
Upload speed: 0.32 Mbps
Speed-test server ping: 104ms
Google DNS ping: approximately 135ms
Again, this isn't too shabby. The ping test to the server was more than adequate, and the ping latency to Google's DNS servers was fair. The results indicate that the speed of this VPN connection will accommodate users who want to stream video, place calls (dependent on the recipient's geographic location), and even download files via Bit Torrent. Overall, I was impressed with the speed and reliability of the connection.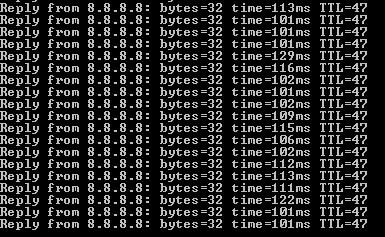 Plans & Pricing
PIA has a fairly typical pricing model whereby users save more money with longer subscription terms. However, they seemed to have recently offered even lower rates.
Believe it or not, a 3-year subscription makes the monthly rate fall to a mere $2.78, which is less than the price of a cheap, artery-clogging fast food meal. Their pricing options are as follows:
Obviously, the 3-year subscription is the best value. I wouldn't recommend the monthly plan, though it is cheaper than the monthly rate of 1-year subscriptions that some competitors offer. At the very least, I would recommend the 1-year subscription since isn't too long and still makes the monthly price extremely affordable.
Who Should Use PIA
PIA VPN is best suited for two types of users. First off, they are the best option for users that need to secure a lot of different devices. Perhaps you're a technology junkie who needs to secure your desktop, laptop, tablet(s), and smartphone(s).
Or, perhaps you have a family that also needs protection using the latest security algorithms. In both of these scenarios, PIA VPN is a fantastic choice since they allow 5 simultaneous connections.
In addition, PIA VPN is a good fit for users who are focused on unblocking geo-restricted content. As mentioned previously, they have a high concentration of servers in the most popular geographic regions, making it more difficult for Internet and streaming services to block their full range of IP addresses. Other providers fail to provide such a vast number of servers, which makes it that much easier for streaming services to discover and block their ranges of IPs.
But who shouldn't use PIA VPN? Well, that depends a great deal on whether or not you travel as well as your current geographic location. Some competing services have servers in over 180 countries, making it easy to find a server in a neighboring nation to terminate your VPN, ensuring that the local government won't be able to decipher data while simultaneously adding low amounts of latency. Since PIA VPN only has servers in 24 countries, travelers and international users may want to opt for another provider.
That said, they are still a highly attractive option given their low price and high-quality service.
Final Thoughts on PIA
PIA VPN is certainly one of the most affordable VPNs on the market, and its software interface is incredibly lightweight and easy to use. There are just so many things to like about their service such as the ability to connect 5 simultaneous devices per account as well as their high server capacity.
If you're unsure whether their service will work best for your unique needs, I would recommend that you try out the monthly subscription to their service. They offer a 7-day money back guarantee, which is more than enough time to make a final decision risk-free (check it out here)
How does Private Internet Access Compare to others?