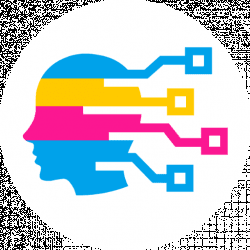 Latest posts by Digital Guyde Team
(see all)
It's always a tough decision when selecting the right VPN service. Each one is a little different and better suited for different applications. So, we're going to take a look at two of the leading VPN services and see how they stack up against each other. Not only are we going to IPVanish vs PIA (Private Internet Access) comparison, but we're also going to run a speed test for each service.
In a Rush? Here's My Bottom Line Up Front:
If Price and access to Blocked Content is the Primary Concern: Sign up for PIA here as it's an amazing value for the money
If Global Connections (Travel, etc…) Are What You Need: Go with IPVanish here as the more robust option.
The Main Differences Between PIA vs IPVanish
The Main Differences Between PIA vs IPVanish are:
PIA focuses on spreading more servers stacked into specific countries, whereas IPVanish has fewer servers, but they are present in more countries
PIA is spread into 24 Countries, whereas IPVanish has servers in 60 countries
PIA is less pricey with a purchase plan of only $3,33 per month, whereas IPVanish is the more expensive option with $4,87 per month
PIA allows up to 5 simultaneous connections, whereas IPVanish provides only 2.
IPVanish vs PIA VPN Server Comparison
Right off the bat, one of the first things users compare between VPN service provider is the strength of their network, the number of servers they operate, and how many countries they are located in. PIA VPN takes a different approach than the vast majority of other providers. Instead of spreading themselves thin and only offering one or two servers in each country, they concentrate a high number of servers in a few select server locations.
To date PIA VPN has over 3,100 servers in 24 countries, giving them high capacity but fewer global connection options. However, having said that, they do have all the major geographic regions covered. On the other hand, IPVanish has fewer total servers, but they are present in more countries and server locations.
With 400+ servers in 60 countries, IPVanish offers greater connection flexibility. This makes them more attractive for users who want a server outside their home country that is still geographically close to introducing minimal latency to their VPN connection.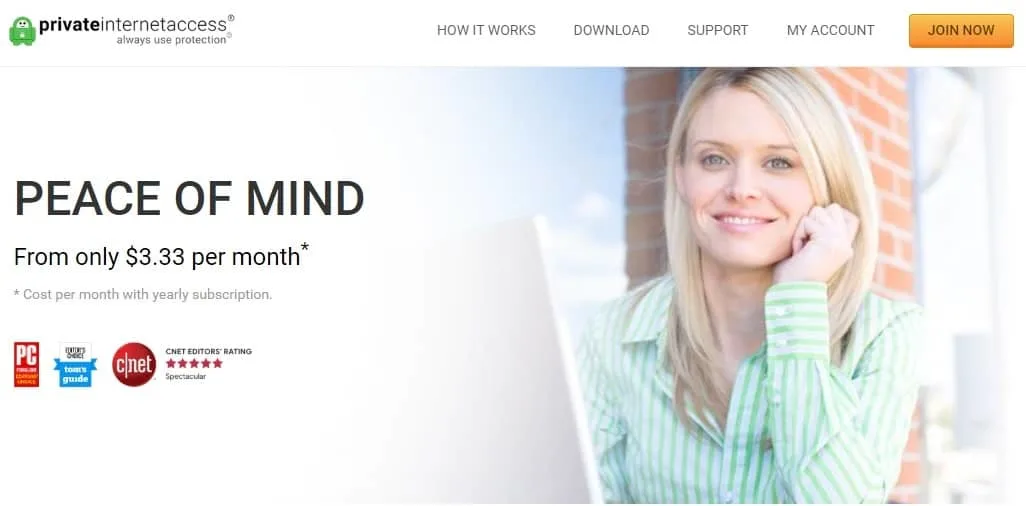 The next important factors that users need to consider is pricing and the number of simultaneous connections allowed per account. While both providers are reasonably priced, PIA VPN is perhaps one of the cheapest on the market.
Private Internet Access PIA can be purchased for only $3.33 per month with a one-year subscription, and they even allow up to 5 simultaneous connections per account. This makes the monthly per-device cost only $0.67 cents.
On the other hand, IPVanish VPN is a little pricier, but by no means expensive. Their service can be purchased for as little as $4.87 per month with a one-year subscription, but the starting monthly price is $7.50. Unfortunately, they don't allow as many simultaneous connections as PIA VPN.
Currently, they only allow up to 2 simultaneous connections per account, which is adequate for most people who want to secure their computer and perhaps a mobile device as well. Note that users can secure more than 2 devices with their service, but only 2 can be connected at the same time.
Of note, both services DO offer some form of money back guarantee, so in theory, you could try both out for free before committing.
Features Comparison
Commonalities between both services include unlimited bandwidth, no data restrictions, 24/7 customer support, and support for all the major operating systems. Both providers offer connections using PPTP, OpenVPN, and L2TP, though we recommend staying away from PPTP since it offers weak encryption.
Next, users must also take into account where a VPN service operates their servers. If a user only wants to access geo-restricted content, this may not be as important since VPN providers typically run servers in the most popular countries that host streaming services (e.g. the UK and the US, among others). However, this is critical for people in foreign countries who need a secure VPN server near their country to introduce minimal latency to their Internet connection.
PIA VPN doesn't have servers in as many countries as most of their competitors. Instead, they offer a higher concentration of servers per country. To date they have 3,100 servers in 24 countries, making them the better alternative for users who want to access geo-restricted websites such as Netflix, Hulu, BBC iPlayer, Amazon Prime Instant Video, Spotify, Pandora, and others. Because they have more servers and more IP addresses, it is much more challenging for streaming services to block all of their IP addresses.
On the other hand, IPVanish VPN (though still capable of unblocking geo-restrictions) is better for international users who are more focused on security. Right now IPVanish offers 400+ servers in over 60 countries, and they too are constantly expanding their network.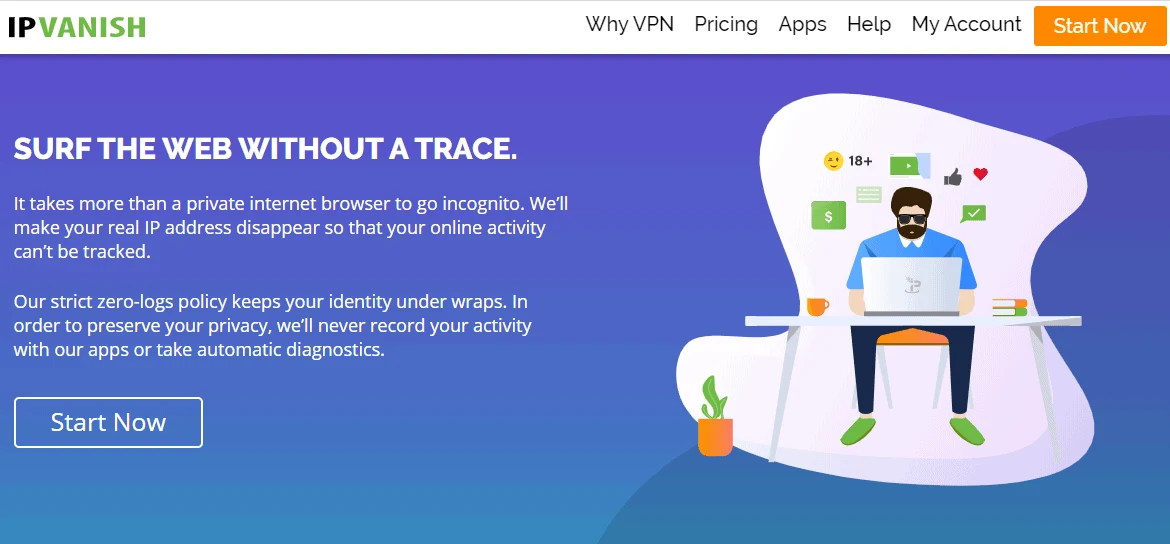 Speed Test – Head to Head
Now it's time to see how the speed of their servers stacks up against each other. To run the test, I initiated a speed test as well as a ping test to Google's DNS servers to check latency. When starting the speed test, I did run into a problem with IPVanish. It seems the VPN server I had initially connected to was heavily burdened by other users, because my initial speed test only showed 1.2Mbps download speeds (yikes!), and I'm on a 5Mbps Internet connection.
However, I switched to a different Hong Kong server (they have at least 7 of them), and everything worked as expected. Really, the speed test is neck-in-neck, and both providers offer comparable connection speeds. Here are the down-and-dirty details of the results:
IPVanish:
Download speed: 4.51Mbps
Upload speed: 0.63Mbps
Speed-test server ping: 281ms
Google DNS ping: approximately 155ms

Private Internet Access:
Download speed: 4.64Mbps
Upload speed: 0.34 Mbps
Speed-test server ping: 77ms
Google DNS ping: approximately 105ms

Interestingly enough, both server connections provided adequate speeds with minimal overhead. Even on my modest 5Mbps Internet connection, the overhead was so small that I was able to browse the web with ease and even stream video without any buffering issues.
However, it seems that the IPVanish servers did have more latency overhead. Even though the latency was much higher, this still isn't too critical for the majority of users with basic Internet needs. After all, a decent quality voice call needs 300ms latency to be clear, and both providers meet that requirement.
However, if you use a VPN with highly sensitive applications like real-time online gaming, you may want to stay away from IPVanish.
Who Should Use IPVanish vs PIA
Given the different size and availability of servers between PIA VPN and IPVanish, they appeal to different types of users. It seems that PIA VPN is the better choice for users who simply want to unlock geo-restricted content for three reasons.
They have higher capacity,
They allow up to 5 simultaneous connections per account (great for families),
They are incredibly inexpensive.
That's not to say that IPVanish doesn't do a great job of unblocking geo-restricted content, but given these three reasons, PIA is a more attractive option.
On the other hand, IPVanish is much better suited for travelers and international applications. Though Private Internet Access VPN does have servers in all of the most popular and frequently used geographic locations, IPVanish has servers in nearly three times as many countries. This factor is highly dependent on what country you are in. Still, chances are that you'll usually be able to find a server nearer to your current location with IPVanish than you will with the Private Internet Access VPN.
In addition, both providers are adequate for the vast majority of applications. Whether users want to stream video and audio content, send emails, or just browse the web securely, the speed test shows that either service provides fast and reliable servers. Just remember that PIA has more server capacity. This typically isn't an issue, but again, the first server I connected to for the speed test was bogged down with other users.
Lastly, because of the increase in latency when testing IPVanish, they are not the best choice for people who need the fastest, latest, and greatest Internet speeds. If a gamer were to use their service, they would likely encounter unreasonable latency and lag – which, as we all know, is unacceptable. Be that as it may, they are still a well-rounded service with fast and reliable servers.
Frequently Asked Questions
Can I use Pia VPN for Netflix
Yes. You can use PIA to unblock a few regional Netflix libraries.
Is it safe to use a VPN?
Yes. As long as you are using app such as Private Internet Access PIA or IPVanish. High-quality VPNs will provide a secure and fast connection while masking your location.
How do VPNs work?
A VPN routes your device internet connection through a private server rather than ISP, so the data which is transmitted to the internet, instead of coming from your computer, it comes from the VPN
What's the difference between Free vs Paid VPN?
The main difference would be simply that the Free VPN has more traffic, because its free, and therefore they will have slower speed, limits, and bad connection, whereas Paid VPN provides have more servers.
That means a better connection and better speed. Another important difference is that free VPNs are not obliged to protect your identity and may store logs.
Can PIA or IPVanish slow down my internet connection?
When using a VPN sometimes it's inevitable to experience slow internet connection speeds. The main reason the slow speed happens is due to encryption.
Final Thoughts – Which is the better VPN Software?
So, which service is better? That question is as easy to answer as the question, "How long is a piece of string?" It really depends on your needs and goals. If security is your main concern, either VPN Service provider will be fine since they offer L2TP and OpenVPN connections.
Past that requirement, users may want to opt for PIA since they cost less with a one-year subscription and they allow more simultaneous connections.
IPVanish, on the other hand, is much better suited for people who want more global connection options. This makes them superior for travelers and people who live outside the US and the UK. However, they cost a little bit more and only allow 2 simultaneous connections per account. The marginal price increase is insignificant since both providers are relatively affordable (see here for the latest pricing details).
All in all, both services are fantastic, which is why PIA VPN and IPVanish are two leaders in the VPN service industry.
Further Comparisons