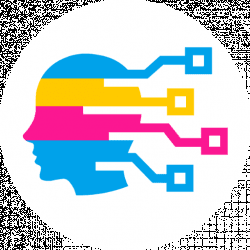 Latest posts by Digital Guyde Team
(see all)
VPN providers are a dime a dozen, but some of them offer significantly higher quality VPN service than their competitors. And when trying to find the best VPN provider for your needs, it's easy to induce a headache. The last thing you want is to be locked into a subscription with a crummy provider, and there's a lot to consider including pricing, features, security, and more. Today, we're going to take a look at two well-known and respected names in the industry: NordVPN vs PIA VPN comparison.
Each has their own respective advantages and drawbacks, but we're going to pit them against each other to see who wins in a head to head competition. Before we dig into their respective features, let's take a look at their networks of servers.
Bottom Line Up Front: If you want to take my word for it, NordVPN edged out PIA for me. You can save on NordVPN here.
Continue reading for the nitty-gritty details…
NordVPN vs PIA Server Comparison
Server Comparison: VPN providers adopt different strategies when fleshing out their global networks of servers. NordVPN has 621 servers in 52 countries to date, which provides a lot of flexibility when trying to find a nearby server to connect to. In addition, consider that NordVPN can unblock more geo-restricted content that is hosted in some more obscure countries.
Server Locations: However, note that both PIA VPN and NordVPN have servers in all the most popular geographic regions, such as the US, the UK, Europe, Hong Kong, and other standard countries. And though PIA VPN has fewer global connection locations, they have a higher concentration of servers in the countries where they operate. To date, they have approximately 3,100 servers in 21 countries around the world.
Still, if you live in a country that isn't a popular hosting location for Internet services, you may want to opt for NordVPN. Connecting to a VPN server nearest to your geographic location will introduce the smallest amount of latency overhead. Nevertheless, you'll still need to connect to specific countries to unblock specific content and streaming services. For instance, you'll always need to connect to a UK-based VPN server to unblock the BBC's iPlayer.
Pricing Options Compared
First off, I'd like to point out that both NordVPN and PIA VPN offer lower-than-average pricing. Like many other providers, they simply discount their monthly rate when customers opt for a longer-term subscription. Unlike a few other providers, they don't offer tiered services, either, meaning that you get the exact same features no matter which subscription you choose.
I am a little disappointed to report that NordVPN has increased their prices in the recent past, though they still offer affordable plans.
The following outlines their pricing structure:
On the other hand, PIA VPN has had the same pricing model for years.
They are quite a bit cheaper, as follows:
Really, though, each of these providers is rather cheap as long as you don't select the monthly payment plan. To give you some perspective, note that ExpressVPN costs $8.32 per month with an annual subscription. Nevertheless, PIA VPN is one of the cheapest providers I have ever seen that still delivers a high quality VPN service.
But when comparing between their 6-month subscription option, it's a bit of a tossup. I doubt most people would be swayed one way or the other over a measly dollar a month. It's also worth noting that neither provider offers a free trial of their service. Instead, they both have a money back guarantee.
PIA VPN only has a 7-day money back guarantee, which is relatively short. On the other hand, NordVPN gives their customers an entire month of time to try their service risk-free.
Essential Features Compared
One thing I found uncommon about both of these VPN providers was the number of simultaneous connections they allow. It's pretty average and typical for a VPN provider to limit accounts to 2 simultaneous connections. Some providers take that limitation a step further and only permit concurrent VPN connections between one computer and one handheld device.
Concurrent Connections: However, NordVPN offers more simultaneous connections than just about any other provider. They allow up to 6 concurrent connections, which is great for families and technology junkies with a lot of devices to secure. And PIA VPN isn't slacking off in this department, either. They permit up to 5 simultaneous connections, which again, is more than most other providers allow.
Ad Blocking: Both services claim that they can help block advertisements, ad tracking, and malware. However, this is an inherent feature of a VPN tunnel. Because your IP address is masked, it scrambles most attempts at tracking user activities by their IP address. You'll still want to use an ad-blocker like Adguard, however, because some information used in ad tracking is stored within cookies inside your browser.
P2P Traffic: In addition, NordVPN and PIA VPN both permit P2P traffic over their network. Many users expect this to be a given, but more and more providers have banned P2P traffic to comply with copyright enforcement regulations. But if you like to download Bit Torrent files safely and securely, either provider will work fine.
Security & Privacy
NordVPN seems to be a little bit more secure because of some of their advanced features, such as the ability to run Tor over the VPN tunnel software, double VPN encryption (which has a tradeoff of increased encryption overhead), an encrypted chat feature, private DNS servers, and a proxy extension for Google Chrome.
Encryption Types: Furthermore, NordVPN can use SSL-based 2048-bit encryption, OpenVPN, PPTP, L2TP, and IPSec connection protocols. PIA VPN also offers OpenVPN, PPTP, L2TP, and IPSec connection protocols. But as a word to the wise, I'd recommend refraining from using PPTP for sensitive traffic since it only offers weak encryption, and simple software can crack PPTP's security algorithm.
USA vs Panama: It should also be noted that neither provider will ever log your online activities or data. In that regard, they both have favorable logging policies. But NordVPN is based in Panama and can get away with logging less information that US-based services like PIA VPN. While it's true that PIA VPN won't log your activities, they do keep metadata such as bandwidth statistics, which server an account connects to, and timestamps.
That information can't be used to spy on your personal data, but privacy purists often want the least amount of logs possible. That being the case, I'd have to say that NordVPN wins in terms of privacy and security. But don't get me wrong; PIA VPN is a perfectly secure provider and can encrypt your data in such a way that it would be impossible to crack and read.
Speed & Stability
The results of the speed tests were fairly close. However, NordVPN definitely performed better. In addition to faster download speeds, I had much higher upload speeds and lower latency. That doesn't mean that PIA VPN performed poorly – quite the opposite. But PIA VPN did lose in the speed test.
The following outline the results of the NordVPN speed tests:
Download speed: 4.89Mbps
Upload speed: 0.92 Mbps
Speed-test server ping: 67ms
Google DNS ping: approximately 102ms
The following list the results of the PIA VPN speed tests:
Download speed: 4.62Mbps
Upload speed: 0.32 Mbps
Speed-test server ping: 104ms
Google DNS ping: approximately 135ms
As you can see, my upload bandwidth crawled to a grinding halt with PIA VPN. If you're just streaming geo-restricted content, this won't affect your user experience. On the other hand, if you use cloud storage and upload a lot of files, you may want to select NordVPN over PIA VPN.
I was able to browse the web just fine with each provider, and neither service caused buffering issues with streaming media. But I would recommend choosing a provider other than PIA VPN if you have highly demanding and latency-sensitive traffic, such as real-time online multiplayer gaming.
Final Thoughts: NordVPN or PIA?
I was impressed with the low cost of each provider an the fact that they allow 5+ simultaneous connections per account (which is one of my biggest hangups with providers who only offer 1 or 2).  Also, each provider offers extremely strong forms of encryption, so you won't have to worry about your data being intercepted and read.
However, if you're concerned about using domestic US digital services – which is fair given the wiretapping scandals brought to light by Edward Snowden – then you'll likely want to select NordVPN. As they are based in Panama, you won't have to worry about the NSA snooping through your Internet traffic.
On the other hand, if the price is your biggest concern, you'll want to select PIA VPN. I think these providers offer comparable pricing, favorable security, and fantastic features that aren't always typical of their competitors. Nevertheless, one area where they varied greatly was speed. PIA VPN underperformed, while NordVPN tested above average.
PIA VPN still worked fine for browsing the web and buffering streaming content. But if speed is your primary concern, NordVPN is the clear winner. Overall, I'd say that NordVPN beat PIA VPN because they tested faster, are based out of Panama, allow up to 6 simultaneous connections, and provide more encryption options.
It was a close race and PIA VPN is still an excellent provider. But I'd have to say NordVPN is slightly superior.
Bottom Line: Check out the "Winner" NordVPN here.
Check out other Virtual Private Network providers here: