Last Updated on
Antivirus and antimalware software have become a necessary computing staple in our technology-dependent society.
Each day, hundreds – even thousands – of new viruses, vulnerabilities, and exploits are discovered on a smattering of operating systems and device types Things have gotten so bad that some operating systems that were previously thought to be impervious to viruses and malware, such as Linux and Mac OSX, now need antivirus protection more than ever.
You simply can't hope to keep dodging digital security bullets if you don't have protection. Think of antivirus security software as a form of insurance for your digital devices.
If you don't have 'insurance,' in the blink of an eye, one malicious program could destroy your computing device, wipe out all your critical files, and steal boatloads of your personal information that could be used for identity theft.
I know that paints a pretty bleak picture, but it's the ugly truth. For that reason, I advise everyone to use antivirus security software – even if it's an inferior and watered-down free version.
At any rate, today we're going to be looking at two antivirus industry leaders – Eset and Norton – to see which service is superior. Let's start by comparing their pricing models.
Before going too much further, I wanted to share my conclusion up front.
Bottom Line Up Front: I much prefer Norton available here because it offers twice the features at a much better price. Eset isn't a bad product, just not nearly as good a value as Norton.
Here's how I reached my decision…
Pricing
Both providers have a wide range of different digital and online security products, but we're going to be looking at the pricing models for their standard antivirus security packages.
Naturally, as we'll discuss later, advanced packages include advanced features, and subsequently, cost more for a subscription. Nevertheless, the following data should paint a clear picture on which provider is cheaper.
The following reflects Norton's current pricing plans: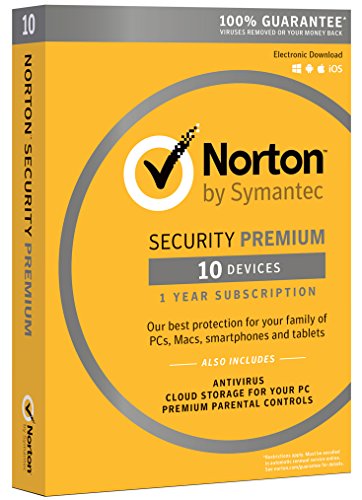 For comparison, the following reflects Eset's current pricing model as well:
Clearly, you can see that Norton is the cheaper option. And though they may cost the same for a single user license for one year, the price gap widens dramatically as you start factoring in multiple devices. For instance, you can save $20 by opting for the Norton 5 PC package as opposed to the comparable Eset subscription.
Also, I'd like to point out that both providers offer a free trial of their service that lasts for 30 days. I think a whole month is more than enough time to make a firm decision and even test out both providers simultaneously.
In addition, I'd like you to know that both Eset and Norton do have a free version of their antivirus software, though it is terribly weakened and most of the good features have been removed in an effort to upsell their free users.
Norton's Features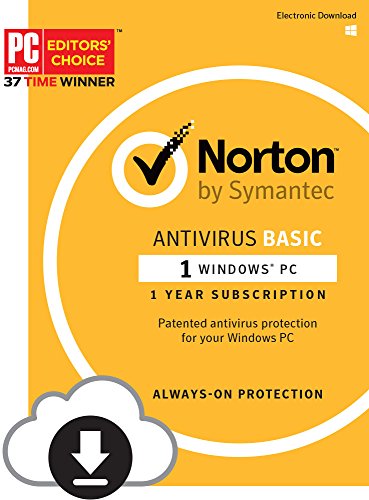 Norton (read my full review here!) follows the same methodology of packaging their features as Eset and the vast majority of other antivirus supporters. So, we'll first talk about their 'basic' application's features.
First off, it does help identify, remove, and defend against malware like viruses, spyware, malware, phishing attempts, and other similar online threats – so no surprises there. But I was especially pleased to find out that the basic version even included features to protect your identity and increase security when conducting online transactions.
In the antivirus industry, payment card data protection is most often packaged with higher level services, but Norton includes it with their basic plan. Furthermore, the basic version will help protect against malicious email links by verifying that they come from a trusted source.
Next, note that the Deluxe version (which includes 5 PCs, Macs, or mobile devices) adds three features on top of the basic plans functionality.
Firstly, a safeguard mechanism will shoot up red flags and warning messages if you are about to download a malicious Android app. It also includes a multi-device management feature via an online portal. However, the real improvement with the Deluxe version is support for 5 devices.
Lastly, there's the Premium plan, which adds features on top of those already mentioned.
The Premium plan will support up to 10 devices and includes parental controls. You can even set online and offline time quotas for your kids and other users. And believe it or not, the Premium version even includes the ability to backup data, and it comes with 25GB of cloud storage.
How does Norton compare to other antivirus programs?
Eset's Features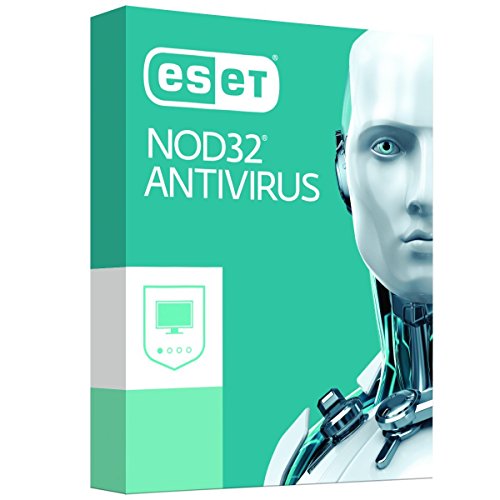 Eset has a similar feature packaging system as Norton. Naturally, it will cost you more if you want the full-featured version of their software. But the basic version doesn't have any fancy bells and whistles.
For starters, it's core functionality is the ability to identify, detect, and eliminate malware. In addition, it does have an anti-phishing tool that will help protect your online login credentials.
I also loved how they included a social media tool to spot malicious links; that way, you won't be duped into downloading a virus by some click-bait Facebook article.
The next upgrade version includes all of the previous features but adds online shopping and secure digital payment tools. In addition, it adds protection to public Wi-Fi networks and includes features to locate lost or stolen devices.
The upgraded version, which starts at $59.99, includes a lot more features. Some of the main highlights of the improved version include safe shopping and digital payment security, security features designed to protect a host on public Wi-Fi networks, the ability to track lost or stolen devices, and parental controls.
Lastly, the most advanced package adds Mac and Android support, which I found a bit odd. And apart from securing more devices, there aren't really any superior or noteworthy features to mention.
Final Thoughts
So at the end of the day, which provider wins? Well, in my honest opinion, I can't recommend Eset over Norton. Looking at the aforementioned information objectively, you must agree that Norton wins by a landslide.
And coming from me, that means a lot. In the days of old, I absolutely despised Norton's antivirus security software, because it was notorious for bringing PCs to a grinding halt.
In those days, antivirus providers hadn't advanced enough to fine-tune how much system resources their software hogged.
Mind you, this was about 10 years ago, though I do have terrible memories of Norton scans all but rendering my PC useless. Today, however, Norton (as well as other providers) have found a way to limit the impact their software has on system performance.
And you can't deny that Norton is significantly cheaper than Eset – especially when you consider multi-device plans. And as far as features are concerned, it wasn't even close.
Norton provides a lot more necessary features than Eset, and Norton's basic plan includes features that Eset reserves for higher level subscriptions. I certainly don't think that Eset has developed a crummy product – far from it.
The truth remains that Eset offers a quality product. I just think your dollar goes further with Norton because they offer a more feature-rich service at a fraction of the cost of Eset.
If you still can't make up your mind, I'd highly recommend taking advantage of their trial offers. You may favor one interface over the other, or a minute feature between either service might make all the difference in the world to you.
And what's the harm? After all, it's 100% risk-free. Lastly, I beg you to use the free version of their service if you don't have any protection because failing to use antivirus software is just begging for trouble.