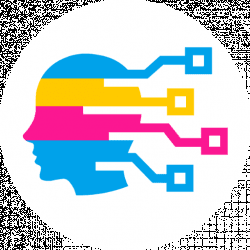 Latest posts by Digital Guyde Team
(see all)
If you thought that iOS and Mac OSX devices didn't need antivirus software, think again. In decades past, it was a common misnomer that Apple devices were simply higher quality, and thus weren't susceptible to viruses like Windows devices. But that's not strictly true.  
You see, Windows devices were simply more numerous than iOS devices. As such, hackers wrote viruses for Microsoft Windows platforms (as opposed to Mac OSX) because it allowed them to cast a wider net and infect more target systems. Once smartphones and mobile technologies started taking off, Android became the predominant operating system across the world on mobile platforms. 
Once again, since Apple's iOS operating system wasn't the most used operating system, the majority of viruses targeted other platforms. Still, the number of viruses and malware that can infect an iOS device have been steadily rising. These days, there are a lot of attacks that can be executed in a browser, such as an XSS scripting attack.  
The Pegasus Virus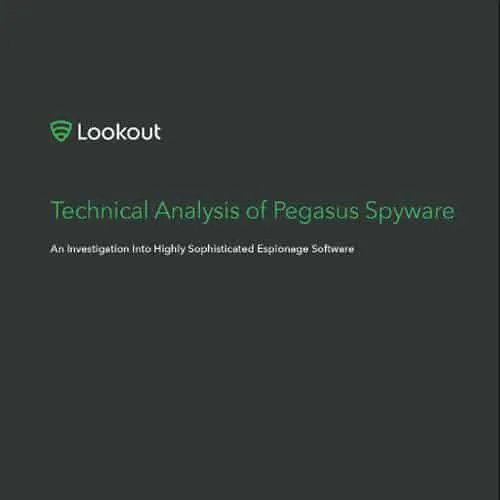 One of the most recent and infamous viruses to invade iOS devices is the Pegasus virus, which most recently targeted iOS 9 and iOS 10 devices. I think just about every operating system has a warning or alert that spells certain disaster for the user.
In a Windows environment, that error is called the blue screen of death. However, on an iOS device, I'd imagine that one of the worst error messages to see is an alert from Lookout or another antivirus and antimalware application, explaining that it has discovered the Pegasus virus on your iOS device.
But here's where things get even worse: you won't always necessarily know if your phone or tablet has been compromised by Pegasus. If you're not protecting yourself from Pegasus and other similar types of threats, there's no telling what kind of malicious scripts and processes could be lurking in the background of your mobile device.  
But what exactly is Pegasus, what does it steal, and where did it start? Well, the Pegasus virus is reported to have been traced back to August of 2016, when a user named Ahmed Mansoor received a text.
The text seemed to be some soft of phishing attempt designed to lure him in with a link to sensitive information regarding human rights issues in the UAE. Being an activist, he thought it was obvious phishing attempt, and took his mobile device to get tested by CitizenLab. 
They used a test phone to follow the link, which caused a web browser to fire up, but then immediately close. The bottom line is that they discovered a vicious new strain of malware, which is delivered whenever a user follows a bad link to a page that contains the Pegasus payload.
By now you're probably wondering what information the virus will mine from your phone, and the answer is pretty darn frightening to say the least.   
Many people claim that Pegasus is the worst virus or malware to infect iOS to date, because it can capture just about everything interesting from your iPhone and send it back to the hacker.
We're talking about information like your current GPS data, phone call data and conversations, texts, local device settings, Wi-Fi passwords, emails, contact lists, web browsing history, online activity, textual input, touch screen input, and just about everything else you wouldn't want a stranger to know.  
While this can wreak havoc in a personal environment, just think what this virus could do to a corporate environment. Login credentials to private systems and VPNs could be stolen without the user becoming any wiser. And the virus is extremely adept at hiding itself. It seems one of the main indications that the virus has invaded iOS, apart from warnings from antivirus software, is a rapidly depleting battery life.  
Apple has since patched the vulnerability that the Pegasus virus exploited in the latest version of iOS, but note two important details. First of all, some people still haven't updated to the latest version because they are too lazy or don't see the point.
Secondly, this is only one nasty virus in a vast ocean of threats. Pegasus isn't the only virus that can infect iOS devices, and there will be many more to come – you can safely bet big money on that! 
At any rate, that should give you some perspective on why you need to protect your iOS devices from viruses and malware. Remember, all it takes is one malicious link, and a virus could steal all of your data, right under your nose, without raising any red flags. So, keeping that in mind, let's take a look at the best antivirus for iPhones.  
Avast SecureMe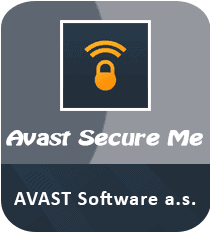 Avast added iOS and iPhone support to accommodate the growing need for antivirus protection on Apple systems. The great thing about this handy little app is that it's completely free to download, and is only about 50MB in size, which is relatively small for an antivirus program.
It's available in the app store and was most recently updated in September of 2016. But SecureMe also has features to help lock down your complete digital footprint.  
For instance, it includes features to keep you from visiting bad links in online messaging applications, secure online payment transactions, and prevent unwanted scripts from executing on your phone.
Furthermore, it will offer notifications if you engage in unsafe practices, such as connecting to a dangerous WiFi network. Unfortunately, if you want the advanced features, you're going to need to upgrade to the premium account.  
Lookout Mobile Security
Lookout Mobile Security follows the same pricing structure as Avast. The app is completely free to download; however, the free version is a bit watered down. That said, the premium version is actually pretty darn cheap. You can get it for as little as $2.99 per month, which is a drop in the bucket for most people (less than the price of a fast food meal, after all).  
I'd say that it's core features are virus detection and removal as well as safe browsing. The safe browsing features will help prevent you from following a bad link in a phishing attack, and secure emails, texts, and social media accounts from bad links. However, it's got amazing missing device features, too. 
If you lose your iPhone, it will be able to help you remotely locate it, even if it has a dying battery.
Furthermore, TheftAlert will send you an email containing a snapshot from the camera, which can be used to see who took your device. Last but not least, the premium version even includes a whole range of backup features, so your data stays safe even if your iPhone bites the dust like an exploding Galaxy S7.  
McAfee Mobile Security
As you would expect, antivirus security giant also Mcafee offers products for mobile devices, including the iPhone. You can download a free version if you're on a tight budget, but the premium paid version is only $29.99 per year (check here for the latest price). That's only $2.49 per month, which makes them a tad bit cheaper than Lookout – though I doubt most people would care about saving $0.50 cents per month.  
They are actually very comparable to Lookout in terms of features, too. The core functionality of this product is designed to secure a mobile device or iPhone against malware and spyware threats, as well as insecure WiFi connections. It also has anti-theft features designed to locate your phone should it become lost or stolen, lock it remotely, and track its location. 
In addition, they include a remote screenshot feature, and you can even wipe your iPhone clean if you want to delete sensitive information after your physical device has fallen into the hands of a crook. They claim they have performance boosting capabilities too, though it seems that the largest benefit is an optimizer designed to save battery life.  
Avira Mobile Security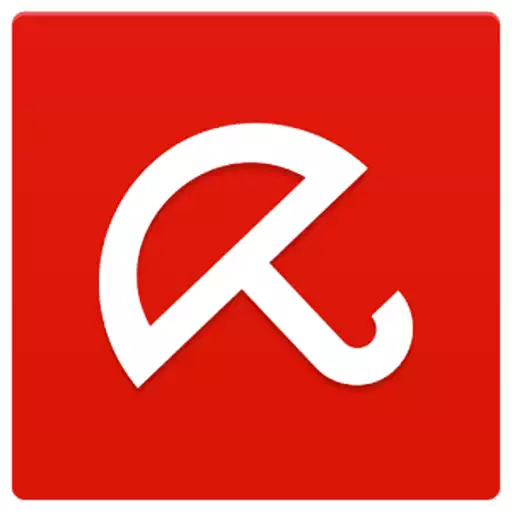 Avira Antivirus Security | Amazon
Avira free security is the latest evolution of the modern antivirus solution. In its basic form, it brings forth one of the best antivirus engines.
Buy at Amazon.com
We earn a commission if you click this link and make a purchase at no additional cost to you.
09/23/2023 09:14 pm GMT
Avira is another leader in the antivirus industry, and they too have great mobile security products for your iPhone. Avira supports Android devices in addition to iOS devices, too, and they offer and ID Safeguard feature, which helps you ensure that your email hasn't been compromised. 
Email is still one of the most widely used mediums to spread viruses and initiate phishing attempts by sending bad links.
As was the case with the Pegasus virus, all it took was one bad link to infect an iPhone. In addition, Avira does provide a feature that will post your phone's GPS coordinates on a map so you can locate it. And there's even a nice "Yell" feature, which causes your iPhone to make a sound if you're the type of person who's always losing your phone. 
Naturally, Avira also has antivirus and malware identification and removal tools. Last but not least, they even have a decent knowledgebase, as well as forums where you can go to get answers to tough technical questions.  
Norton Mobile Security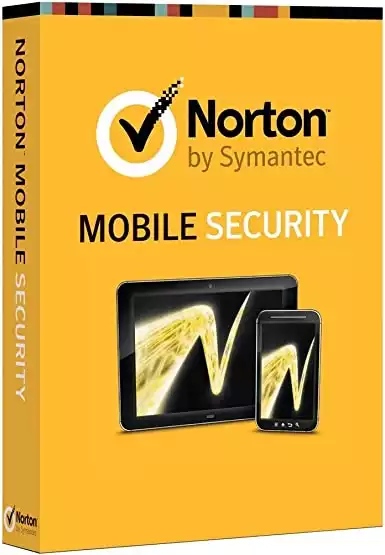 Norton is among the top most popular names in the antivirus and security world – and for good reason. Their Mobile Security product will work on versions of iOS 8.0 or later, and the consistently perform well in benchmark tests with a high percentage of blocked threats and low false positive metrics.  
It normally costs $29.99, which is on par with the previous providers' pricing plans. However, they're currently running a promotion that makes the annual cost only $9.99. It's pretty darn tough to beat such low pricing, and they include malicious app protection, lost or stolen device recovery, and contact information backup & recovery in addition to standard malware identification and protection. 
Final Thoughts
The aforementioned providers are among the best antivirus for iPhones and iOS devices. As always, I'd like to remind you to – at the very least – take advantage of the free version from one of these providers. Even though the free versions don't typically include anti-theft tools, they'll be able to send an alert if your iPhone has become compromised with a virus. 
One of the reasons viruses are so problematic is because, without antivirus software, they can lurk unseen in the background of your iPhone. If you use a free version of antivirus, you'll at least be able to identify and remove the malware, which would protect you from an unknowable sum of future attacks. The last thing you want is some creep or hacker sifting through your photos and payment card data. 
Personally, I'd recommend getting the premium version of an antivirus product. For mobile devices, security is usually cheaper than for desktops and servers. A mere $2-$3 bucks a month is a pittance to pay for the peace of mind that a jerk hasn't commandeered your iPhone or tablet.