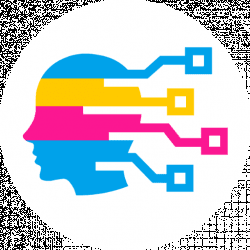 Latest posts by Digital Guyde Team
(see all)
As 2017 quickly approaches, major security suite manufacturers are rolling out their latest offerings. Two of the biggest names are Norton and Kaspersky. Each company has added a bunch of new features while reducing the price; making it less expensive than ever to benefit from well-rounded malware protection.
This comparison looks at Norton Internet Security vs Kaspersky Internet Security. Like many companies, these products have done away with using the year in the name. Unless otherwise specified, features described here all pertain to the 2016 release currently available for purchase on each company's respective website.
Bottom Line up Front: If you want to skip the geek-talk, here are my ultimate conclusions: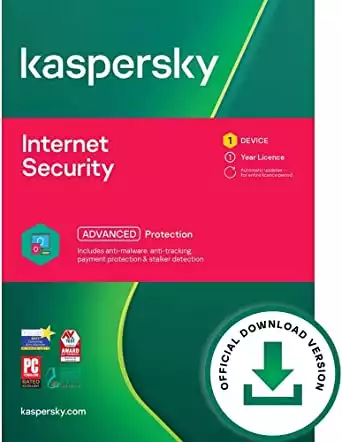 Continue reading for the full details…
Price Comparison
The antivirus business is a very competitive one that usually requires manufacturers to follow the pricing changes of one another to remain in business. This can be attributed to the fact that many casual users do not see the benefits inherent to many antivirus features. These people tend to shop based on price more than anything.
Norton Security is currently priced at $39.99, but you should check here for the latest deals. Kaspersky Internet Security (full review here!) is currently offered at $59.95 (see here). According to Kaspersky's website, this represents a savings of $20 off of the $79.99 MSRP of Kaspersky Internet Security. Both of these prices include licenses for up to three machines in a residential setting.
Both manufacturers offer discounts via affiliate marketing programs that often benefit the price conscious consumer. That said, neither of these options is very expensive when you take into account the variety of features being offered for around $50.
Interface Compared
As more people venture online each year (current estimates are that 90% of households own at least one computer), the skill set and general computer knowledge of users tends to vary significantly.
Especially for individuals who may not be very computer savvy, the interface of their security suite must be easy to use and powerful. If users have difficulty navigating through program menus, the software is often not used to its full potential. This could even result in some machines being left open to threats that could have been avoided had the interface made management easier.
Both Norton and Kaspersky have done an excellent job of modernizing the user interface of their respective products each year. This makes taking advantage of new features relatively easy for users; regardless of their experience in managing security software properly.
Both user interfaces are functional and attractive. Since both companies have done such a good job of modernizing this component of their security suite, there is no clear winner and the interface should not be a deciding factor when choosing a new Internet Security suite.
Protection
The most important component of any security suite is that it works properly to mitigate threats in real time. Although security suite manufacturers may boast inflated detection scores, it is usually best to consult with an independent testing facility before deciding how well a particular product actually performs.
For Norton vs Kaspersky Security, Norton (full review here!) takes the cake in this category. Norton was consistently able to detect 90% or more of all threats introduced to a machine. This is one of the highest ratings in the antivirus industry and has been one of Norton's strongest selling points for years.
Kaspersky is not far behind detecting over 80% of all threats introduced to a computer. Both of these products remain at the higher end of the protection spectrum each year and 2014 is no exception.
Although Norton scores slightly better in detection, one bonus that Kaspersky offers is a host of free malware removal tools that are very effective when installing software on a system that has already been infected with malware.
A good example of this is TDSS Killer; a program designed to eliminate rootkits that have already infected a system. Since many people fail to add proper antivirus protection until after an infection has already occurred, these extra tools can often make installing Kaspersky much easier than Norton or other products that do not include these ancillary security tools.
Performance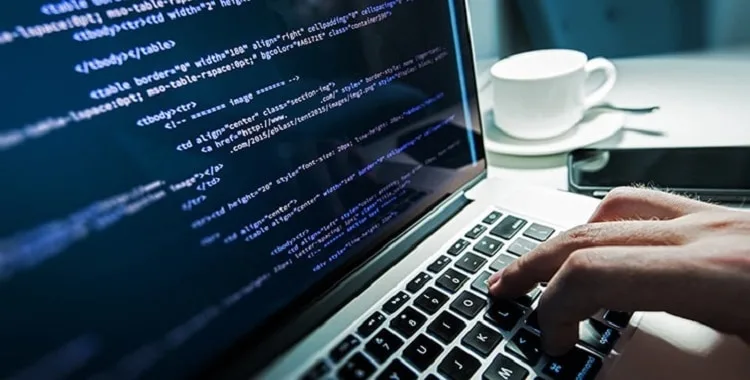 Performance of an antivirus program refers to how well it interacts with the rest of the operating system to provide solid protection without adversely affecting performance of other programs or system processes.
This is an area where Kaspersky does significantly better than Norton. Most users will find that Norton Internet Security offers a few more features – some of which are unnecessary for many users – and these features can have a negative impact on overall system performance.
As new machines come out that are equipped with 6 GB of RAM or more, these performance issues are less important unless users rely on processor intensive programs such as video editing software or 3-D graphics generation and manipulation programs.
This "resource hog" issue has plagued Norton for years. The company has taken some steps to increase the efficiency of their program but it remains one of the most processor intensive security programs on the market today.
To counteract this reputation, Norton has introduced an Application Rating system that shows users what other programs may be consuming too many resources and adversely affecting computer performance. Similarly, Startup Manager shows applications that take up large amounts of memory during boot up. Norton helps remove these programs from startup menus without requiring users to access MS config files for manual configuration.
Fortunately, Kaspersky Internet Security has been a traditionally lightweight security product that does not have any noticeable effect on computer performance. This means that users with slightly older computers should be looking at Kaspersky as a better option that is unlikely to affect other programs being run on the machine.
Features Boiled Down
Although the primary purpose of any security suite is protection from online threats, these products also offer a variety of other features from parental control to firewalls that extend beyond the software firewall automatically installed with the Windows OS.
Some of the key features offered by Kaspersky Security include:
Safe Money Technology provides additional layers of protection during online financial transactions.
Identity & Privacy Safeguards rely on anti-phishing technology and a secure keyboard mode to protect personal data from potential phishing scams and keylogging Trojans.
Dangerous Website Alerts advises users of the safety of search results and automatically blocks malicious websites.
Trusted Applications Mode ensures that only applications that have been verified as safe can be run on the machine.
Safe Social Networking blocks malicious links and software that often spread across social media sites such as Facebook and Twitter from being downloaded inadvertently.
Click Here to Read Customer Reviews of Kaspersky
Key features offered by Norton Security include:
Insight Network leverages the combined feedback of over 175 million Norton users to detect new threats before they have been addressed by most other antivirus programs.
SONAR Behavioral Protection uses complicated algorithms to detect the signs of a dangerous file that may not have been officially identified as malware yet.
Parental Controls protect children from online dangers and can limit computer usage during times when children may be unsupervised on the Internet.
Identity Safe stores passwords and other login information securely so that it does not have to be entered every time you visit a secure website.
Intelligent 2-way Firewall prevents unauthorized outside access while also detecting suspicious outgoing activity that originates from your machine.
Click Here to Read Customer Reviews of Norton
Obviously, these are just a few of the important features that have been introduced to both products for 2014. A full listing of new features and benefits for each product can be found by visiting the manufacturer's website.
Advantages of Both Services – Helping You Decide
Norton Advantages
Kaspersky Advantages
Scores higher on antivirus lab tests (in general)
More lightweight, less drag on computer performance
Better pricing in general,

see here for details

Better password management features
Conclusion: Norton vs Kaspersky
This is a difficult comparison since both of these companies have historically been rated among the highest Internet Security suites available.
One factor to consider is the age and performance limitations of your system. People with slightly older computers or who rely on processor intensive applications should lean towards Kaspersky and its lightweight operation. You can find Kaspersky here for a good price.
For everyone else, Norton edges out Kaspersky slightly with better virus detection and a lower price tag available here.
Regardless of which antivirus program you choose, make sure automatic updates are turned on to receive the latest virus definitions automatically and ensure the integrity of your machine throughout the length of your Internet Security subscription.
How does Norton compare to other antivirus programs?
How does Kaspersky compare to other antivirus programs?