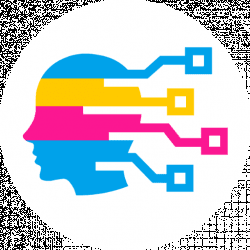 Latest posts by Digital Guyde Team
(see all)
Every last person on the planet using a desktop, laptop, smartphone, tablet, or other similar devices needs antivirus software – there's just no way around it. Even operating systems that were previously thought to be nearly impervious to viruses, such as iOS, OSX, and Linux systems, have fallen prey to the ingenuity and deception of viruses made by hackers.
The ugly truth is that there will never be a perfectly secure computing device; there will always be vulnerabilities, and wherever there's a security flaw, there's a crook trying to exploit it.
That's one reason why there are so many different antivirus providers. Malware is a massive problem, but as consumers and day-to-day users of smartphones and laptops, it's tough for us to discern which provider is the best.
So today we're going to match up two industry leaders to see whether Avast or Norton is superior. Although first I have to say that sometimes there is not better service – merely tradeoffs between competent vendors. Nevertheless, there are some terrible services out there, so we're going to pit these two providers against each other to help you make an informed decision.
Also, I'd like to mention one point regarding Norton's structure. Some of you may not know that Norton is a Symantec product, but was simply given a different name as a branding mechanism to appeal to a different audience than some of Symantec's other products.
With that said, let's get down to it, starting with price.
Comparing the Pricing
As you would have expected, note that both providers offer a free trial of their antivirus products. Each trial lasts for 30-days, which will give you an entire month to test out the interface and see what you think.
The following outlines Avast's pricing structure:
All of the above prices are for a 1-year subscription for 1 PC. They do have options to add on extra computers for an additional cost, too. I don't think their pricing is unreasonable, but note that it isn't anywhere near the cheapest in the industry. Also, Norton appears to be running a sale right now, but perhaps that's just a marketing tactic and the prices rarely change to make it look like you're saving more money.
The following outlines Norton's prices:
I have to say, I really don't understand Norton's current pricing and promotional structure. No, it's not a typo – Norton is really selling their Deluxe version right now for the same price as the standard edition. This begs the question of why anyone would purchase the standard version at all.
Also, I have to say that $20 for the Basic version is pretty reasonable. You'll find that $20 is the going rate for just about any other core antivirus program without all the extra bells and whistles. And to be completely honest, as far as pricing goes right now, Norton has Avast beat by a landslide.
Consider that the most expensive option with Norton (the Premium version) only costs as much as the mid-range Avast product. But here's the kicker – Norton will allow you to secure up to 10 devices with their Premium version, while the equally priced Avast Internet Security subscription only secures one PC.
Naturally, based on this information alone, Norton is way ahead of Avast. That should be a no-brainer…at least when it comes to pricing.
Features Comparison – In Depth
These two providers have a wide variety of features that are specific to their antivirus packages and implementations. Typically, I focus on the standard antivirus software, but between both providers, there are seven different packages to choose from. To better compare each package, the following table lists the features of each service and package, and whether or not they are included in different subscription options.
Comparison Table: Norton vs Avast
| | | | | | | | |
| --- | --- | --- | --- | --- | --- | --- | --- |
|   | Avast Pro | Avast Internet Security | Avast Premier | Norton Basic | Norton Standard | Norton Deluxe | Norton Premium |
| Virus, malware, spyware, adware, and Trojan protection | Yes | Yes | Yes | Yes | Yes | Yes | Yes |
| Identity and online transaction protection | No | No | No | Yes | Yes | Yes | Yes |
| Smart firewall features | No | Yes | Yes | No | Yes | Yes | Yes |
| Premium customer support | Yes | Yes | Yes | No | Yes | Yes | Yes |
| Secures multiple computers and mobile devices | No | No | No | No | No | Yes | Yes |
| Web portal to control multiple devices | No | No | No | No | No | Yes | Yes |
| Parnetal controls & family features | No | No | No | No | No | No | Yes |
| System backup features | No | No | No | No | No | No | Yes |
| Online storage included | No | No | No | No | No | No | Yes |
| Browser cleanup features | Yes | Yes | Yes | No | No | No | No |
| Secure password storage | Yes | Yes | Yes | No | No | No | No |
| Secure DNS | Yes | Yes | Yes | No | No | No | No |
| SafeZone browser | Yes | Yes | Yes | No | No | No | No |
| Anti-spam | No | Yes | Yes | No | No | No | No |
| File shredder | No | No | Yes | No | No | No | No |
| Automatic software updater | No | No | Yes | Yes | Yes | Yes | Yes |
There's a lot of information to digest in the above table, but it should be able to help you compare any two subscription plans between Norton and Avast. Altogether, Norton has more features, and I was more impressed with their feature set.
That's not to say that I was disappointed with Avast, because they have a lot of great features too. I really liked how Avast included anti-spam features, a file shredder, a secure password, and the ability to clean up browsers with a scan. But personally, I already have free third-party tools that perform file shredding and password management functions, so I didn't see a lot of value in those features.
Also, I found it a little odd that Norton would include cloud storage and backup features with their security products, but I like it nonetheless. The more I think about it, the more sense it makes to bundle these two features with an antivirus product. After all, if a virus wipes out your critical data, it would be nice to know that your data is safe in the cloud.
Final Thoughts on Norton vs Avast
In my personal opinion, this comparison wasn't much of a competition – Symantec/Norton wins by a landslide.
That's not to say that Avast is a sub par product. In fact, it's quite the opposite. Avast is undoubtedly a leader in the security industry, and they have a lot of fantastic products. And their antivirus software is nothing to scoff at, either.
In fact, according to independent antivirus lab testing, Avast was able to successfully block 99.6% of real-world threats. You may be wondering about the missing 0.4%, but please realize that no antivirus product is ever going to be able to stop 100% of real-world threats – even if it achieves a score of 100% in a lab test. And I don't really think that Avast is high priced, though I do wish they supported multiple PCs at the prices with which they support single installations.
Nevertheless, despite the fact that Avast is a competent antivirus provider, Norton is simply the better option.
It's really just a question of value. You can purchase the advanced version of Norton security, which is packed with more features than the Premium version of Avast, at a fraction of the cost.
Even if their pricing structure isn't a marketing gimmick and prices do revert in the future, they're still priced so competitively that I'd still recommend Norton. You may have a different opinion, and that's perfectly fine. But for me, I'd have to say that Norton wins this competition without question.
Bottom Line: Personally, I would go with either Norton Security Deluxe here OR Norton Premium here. Both are excellent values for what you get.
How do Norton and Avast compare to other antivirus programs?