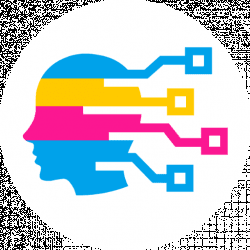 Latest posts by Digital Guyde Team
(see all)
As the story goes, Linux was invented in 1991 by Linus Torvalds, which spawned a veritable computer revolution. Instead of having to rely on the most popular software manufacturers at the time, namely Apple and Microsoft, users could take advantage of free and open source software. At that time, the GNU license was still in its infancy, but people could use a free operating system alternative. It was ahead of its time, that's for darn sure.
But there was one oddity about Linux that made it so incredibly famous apart from its free price tag. Oddly enough, even though it was free, Linux didn't seem to succumb to the bugs and viruses that would make Windows so infamous. And whether you knew it or not, Mac OSX has had its share of bugs, vulnerabilities, and viruses over the past few years.
Not only was Linux free and more stable than all of its competitors, but it was open source. On the one hand, that meant that it was possible for third party firms to audit its source code. That way, you knew for certain how it was designed and that there weren't any malicious or invasive features designed to track your activities (unlike Windows 10). But it also meant something else.
Because it was open source, developers had access to the kernel and inner workings of the operating system. Linus Torvalds (and his digital teammates) spawned an operating system that was recreated hundreds of times, producing multiple varieties (or flavors) of Linux, most of which are completely free to use.
"But Linux fanboys and Mac enthusiasts have one thing in common: they each think that they're operating system of choice is completely impervious to malicious software."
Sorry to spoil things for either of you, but that's just not the case. The ugly truth is that while Windows may be vulnerable to the vast majority of attacks, Mac and Linux system have their fair share of viruses as well.
Bottom Line Up Front: If you want to just take my word for it, I'd personally recommend going with Avast.
Of course, continue reading for my full speil…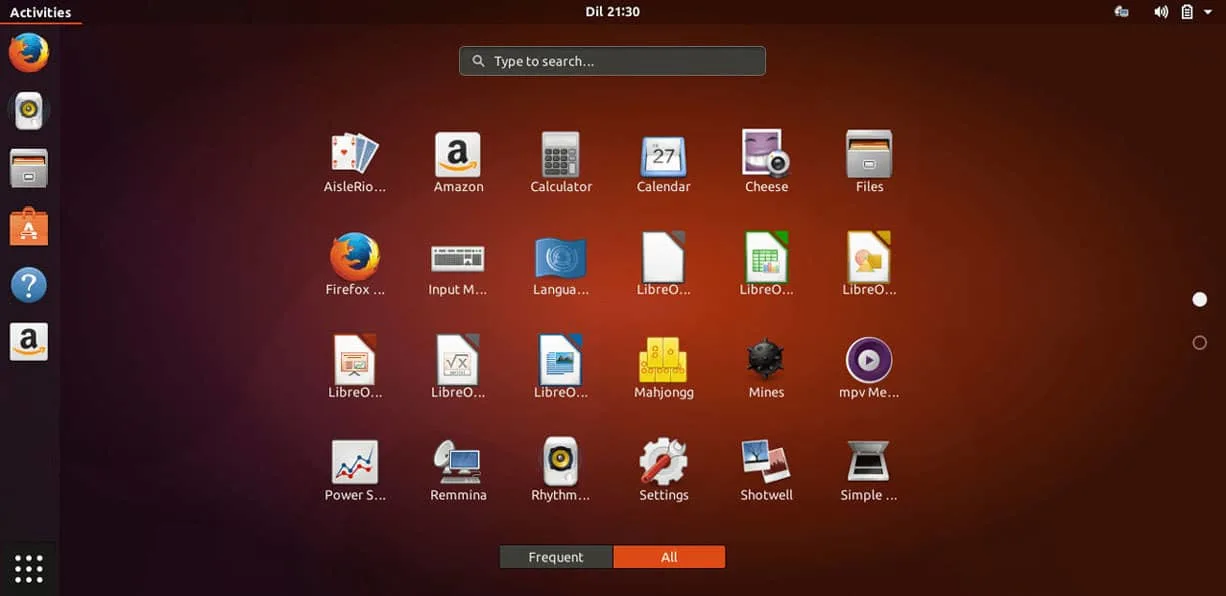 So You Thought Linux Was Invincible
Look, I've had my fair share of disappointments with Windows. Even seemingly innocuous stand-alone programs have turned out to be loaded with adware, Trojans, and other types of software designed to thrash your privacy.
And who hasn't experienced the blue screen of death? But here's the down-and-dirty, ugly, and honest truth: Windows isn't the only operating system that can contract malware! That's a tough pill to swallow, especially if you like Linux distributions such as Kali that were designed for security and penetration testing.
But hackers are sophisticated and have found ways to bore into the Linux code. Yep, sorry to burst your bubble, but a Linux Machine can be victimized just like any other operating system. Operating systems are made by humans, which, as we all know, are much less than perfect.
Caveats Regarding Linux Distributions
If you weren't already aware, note that there are a seemingly endless number of Linux varieties. Only 10 years ago, there seemed to be several many tracks, or families, of Linux distributions – most of which still exist today.
A couple of prime examples include Red Hat and Debian varieties. One of Linux's biggest strengths is that because it is open source, developers can work together on projects to edit, evolve, and improve the code.
This is all a result of the GNU project, but it does present some difficulties. There is a myriad of nuances in the Linux code that affect whether or not any given application will run appropriately.
As such, you may very well be running an oddball variety of Linux in which one of the following antivirus providers won't be compatible. However, by and large, the most popular Linux desktop and user-friendly version of Linux is Ubuntu.
Application developers are aware of this face, so naturally, they usually try to target Ubuntu support pretty heavily. Still, be warned: there are some Linux varieties that won't be compatible with the following providers.
#1 Avast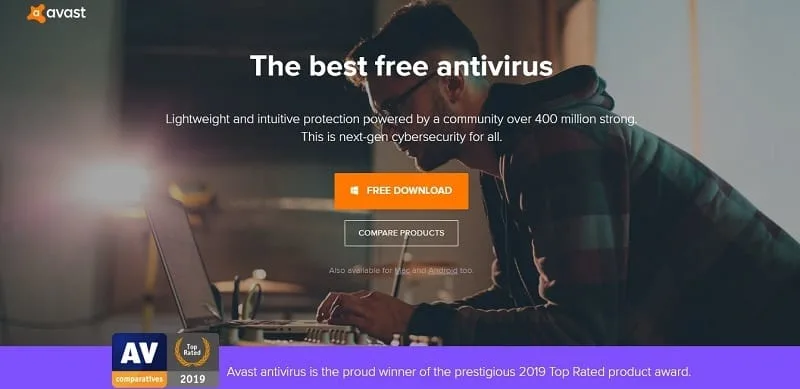 Avast Antivirus starts at only $34.99 for a single device for one year, and they have free antivirus software as well. Avast is a great choice because it has an extremely low impact on system performance (as does BitDefender).
And their antivirus solution is chock full of features including real time protection against viruses, ransomware protection, malware protection, keyloggers, adware, and more. In addition, their software can even check your home router for vulnerabilities and security flaws in the configuration.
I really like all the extras in their software, too, including browser optimization for improved speeds as well as a browser clean-up utility. Avast also includes a secure DNS feature to ensure that your DNS requests don't get hijacked. Lastly, note that the Linux version can run on desktop systems, but it was designed for use with Linux servers.
#2 BitDefender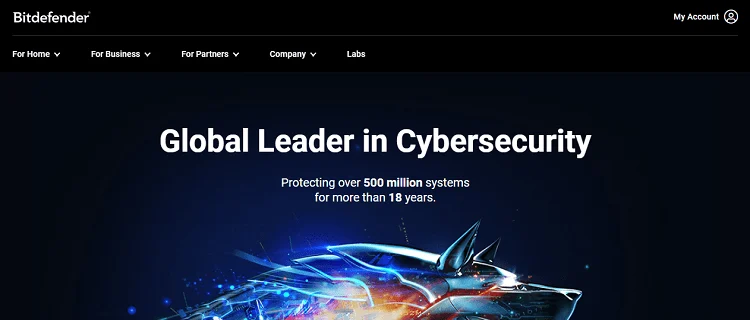 BitDefender Antivirus is only nominally more expensive than Avast, and starts at $39.99 for 1 device for a year's worth of protection. They too have jumped on the Linux bandwagon to keep up with the competition, and their service was also designed to have an extremely low impact on system performance.
Like Avast, they too have real-time protection, online banking and digital payment security, and the ability to detect and eradicate a smattering of different types of malware.
Their advanced subscription includes advanced tools like the ability to detect malicious links on social media, anti-fraud tools, a link checker for secure web browser, and other similar features. They even include a free password database and a file shredder – though you could probably find free and open source alternatives to these tools since you're using Linux anyway.
#3 AVG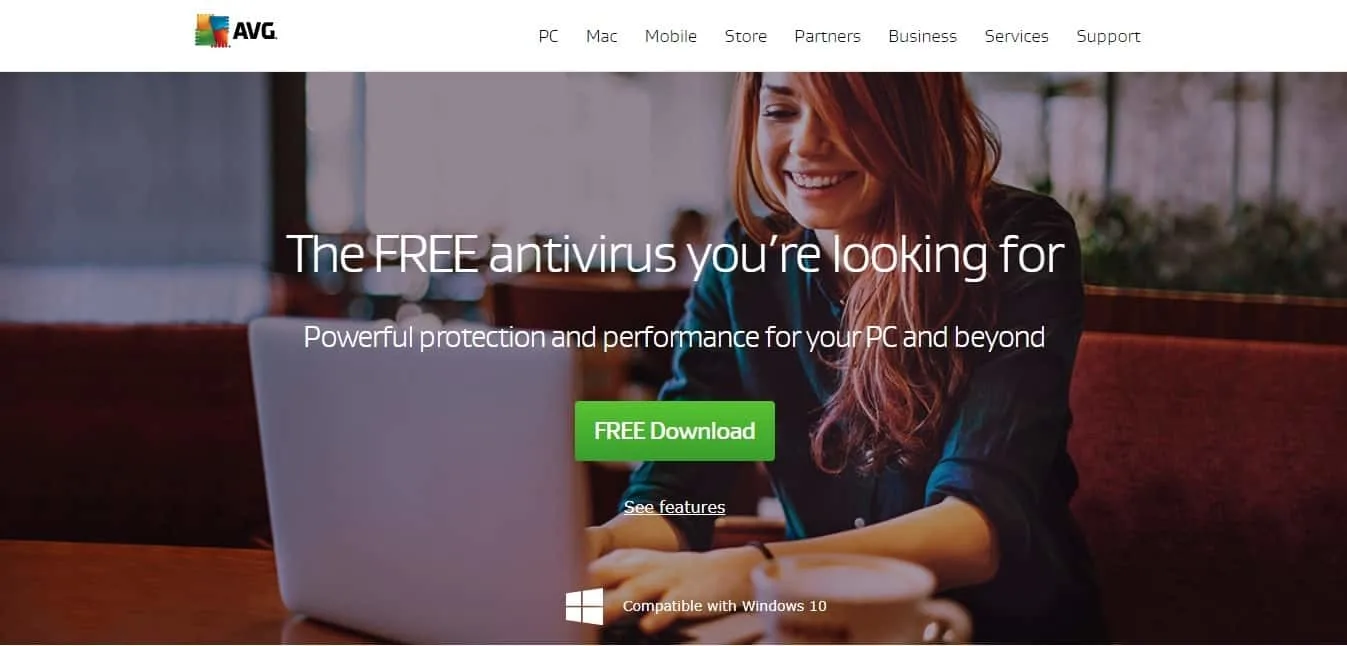 AVG Antivirus will support both Linux Mint (which is an unbelievably small and lightweight Linux version) and Ubuntu. They too are pretty darn inexpensive, and start at only$39.99 per month.
They cost the same as BitDefender, and are only marginally more expensive Antivirus solution than Avast. I really like how feature-rich their service is, but I don't think Linux Machine users need all of their features.
If you really wanted to, you could likely cobble together several free and open source antivirus tools to mimick the effectiveness of many of AVG's features.
Nevertheless, they do have outstanding virus protection, and they include link protection mechanisms to prevent you from visiting a bad site or malicious URL. They claim that there won't be any "slowdowns," and while it's true that they may not impact system performance at a noticeable level, you can't deny that scans will eat up some degree of CPU cycles and memory.
They also have enhanced firewall protection, but Linux comes with its own software firewall (look into ipchains and iptables). Last but not least, they offer remote protection and live support.
#4 Comodo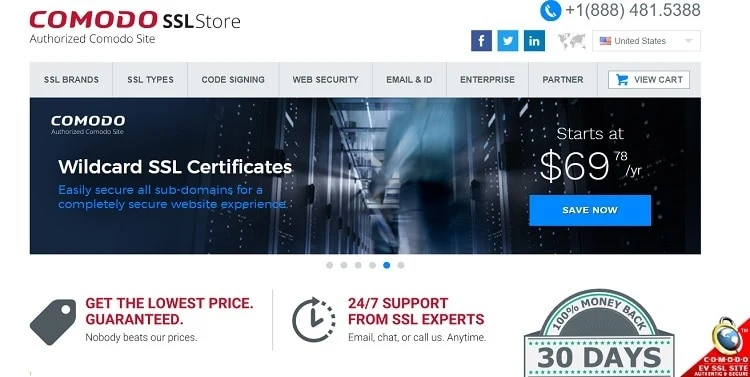 Comodo Antivirus for Linux has long been a trusted name in the security software industry, and has created wonderful tools for free such as the Comodo Firewall. They even include free remote access technologies, and they certainly have a quality antivirus tool for the Linux system.
Comodo Antivirus does have proactive protection against all known threats and will quarantine files, daemons, and processes that it deems to be nefarious. Furthermore, they are always updating their list of known attack signatures and virus definitions.
You can even schedule scans to eliminate the need to manually scan on a regular basis. I was pretty pleased to see that they even included a mail filter that will work with Postfix, Sendmail, Qmail, and Exim MTA's.
And one of the best parts of the Comodo Antivirus is that you can use it absolutely free. It doesn't have as many features as a lot of the paid Windows alternatives, but you can't argue with free software.
Frequently Asked Questions
Do I need Ubuntu Antivirus?
No. Ubuntu system is well protected from viruses. There are some cases though on Linux desktop where you would require an antivirus, but, for the vast majority, Ubuntu antivirus is unnecessary.
Is Linux safe from viruses?
None of the operating systems are totally safe from viruses and malware. However, compared to windows, Linux is performing much better and is built better to respond to security threats.
Why do I need Anti Virus for Linux?
Anti virus softwares for Linux exist for a reason. And even though Linux is a safe operating system and you won't need to use an AntiVirus most of the time, there are viruses and malware that can affect.
Some people may argue that this is due to the fact that Linux widely used like Windows and macOS, and therefore, no one writes malicious code and malware programs for it.
Final Thoughts on Linux Antivirus Software
It's sad that Linux users have fallen victim to viruses and malware. In the old days, it was one of the strongest and cleanest operating systems available. And though it still is incredibly strong and secure, understand that Linux is far from perfect.
Part of the reason that antivirus software is needed on just about every operating system platform is because a lot of threats have moved to the cloud, and lurk around unseen in the Internet.
Bad scripts, malicious links, and phishing attempts don't truly infect your host operating system, and thus present an even greater threat. Fortunately, antivirus software can detect these issues and help you avoid compromised sensitive data or a red-alert virus infection. I urge you to at least use free antivirus programs since a little protection is better than no protection at all. You never know when a virus is going to present itself.
Further read: