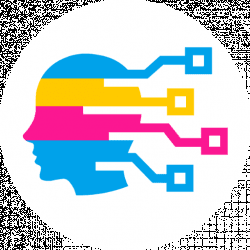 Latest posts by Digital Guyde Team
(see all)
AVG is a 17-year old company that has been providing solid home PC protection on a consistent basis with each release of antivirus protection products. In this article we will be doing a comprehensive AVG Antivirus review for those interested in giving it a try, but not sure if its worth it.
The 2014 version of AVG AntiVirus recently tested above average with independent test lab, AV-Comparatives, for effective repair, improved performance, and usability. The test included subjecting AVG to unknown malware definitions that are fairly new which found AVG to be effective in blocking some of the newest malware types.
AVG is offered in a free version but if you want added protection, you should choose AVG AntiVirus 2014. The user interface (UI) is very simple and easy to understand with updated graphics and a new Back button that makes it easier to find your way around.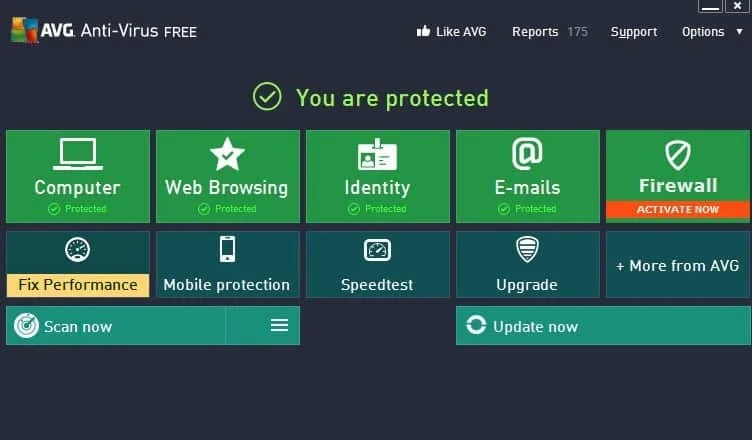 Top Features
The new user interface is easy to view however, the Advanced Settings feature contains a broad range of settings that may be confusing for the novice user. Nevertheless, the wide variety allows for improved customization and protection. Other top features include:
Multiple layers of protection which include antivirus protection, spyware, and adware blocking and quarantine, Resident Shield which performs an analysis of files being saved, social networking protection, and Link Scanner and Surf-Shield tools for protection against malicious links online.
Multiple scanning options that can be configured through Advanced Settings.
User-friendly interface.
Smart Scanning functions in high priority mode while PC is idle and automatically changes to low priority mode when your PC is active.
Auto-Fix feature reports threats to AVG labs and then provides you with a one-click fix to resolve the issue.
Gamer mode provides gaming protection without causing any lag time during gaming activities.
Separate rootkit scan guards your PC against deep-seated malware and viruses.
24/7 tech support is available via a toll-free number, AVG website, and AVG Advisor included in the software.
Pros and Cons
AVG provides a solid protection suite for the average home PC user. Some of the pros and cons include the following:
Pros
Malware blocking and removal is highly rated.
Easy-to-use toolbar and interface.
Conservation of PC resources by running in priority mode only when PC is sitting idle.
Protection during gaming activities and social networking tasks.
The software is capable of installing in Safe Mode on an already infected PC.
Among the best in terms of core antivirus technology
Cons
The anti-phishing feature is not as effective as similar products on the market.
Rootkit scan is separate from the antivirus and anti-malware scanning feature which makes it easy to forget to perform the scan.
The interface in 2015 has been redesigned, making it a bit more cluttered than before (takes some getting used to).
Aggressive selling (upselling) model on the free version.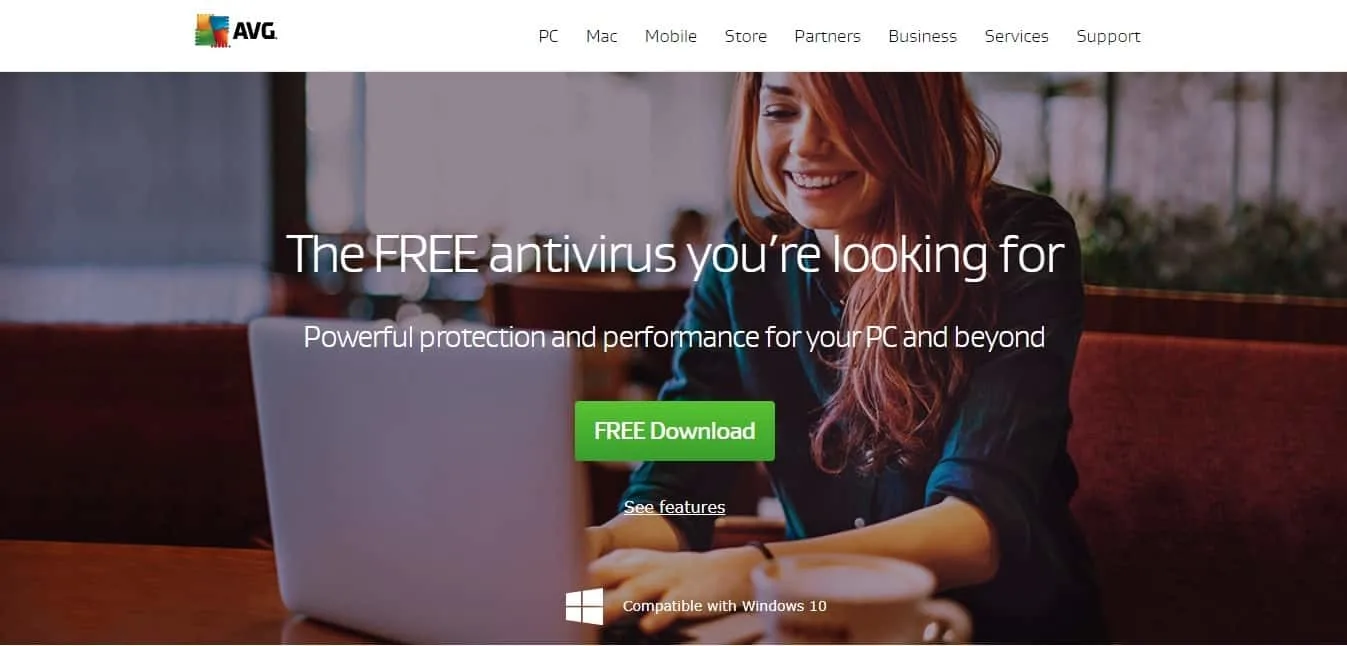 Prices
AVG AntiVirus 2014 is offered with a 30-day free trial. Once the trial period has ended, the price is $39.99 for one PC/one year, however, you can save $10 here. For additional features, you can also choose to upgrade to AVG Internet Security 2021 or AVG Ultimate Security 2021.
Overall, AVG offers a solid antivirus and anti-malware protection application for home PCs. The strong multi-layered protection features make AVG a decent value for home PC protection.
How Does AVG Compare To Others?
Malware Protection
9.0/10
Phishing Protection
7.5/10
Additional Features
8.8/10
Pros
Good malware protection
Great malware cleanup
Quality free version!
Nice extra features
Cons
Harder to install on infected systems
Upselling within the program
Busy interface (in the 2015 version)