Last Updated on
In the early days of computing and the burgeoning Internet, security was lax, but you really had to know your stuff to break into a computer. These days, it's the complete opposite. Security is stronger than it's ever been, but tools that hackers use to break into computer systems have become so sophisticated that a teenager could break into a computer if they find the guide on the Internet.
There are more threats than ever before, and you simply can't afford to make mistakes regarding personal data security. In the blink of an eye, a virus or hacker could steal your identity, hold your data ransom, or even blackmail you. I don't mean to sound pessimistic, but the wild World Wide Web is a dangerous place if you don't take certain security precautions.
The main security precautions that most people fail to adhere to is using security software like a VPN tunnel, secure cloud backup, and antimalware/antivirus software.
Of those three pillars of personal data security, I would probably rank antivirus and antimalware software as the most important piece of the security puzzle. Please understand that not all viruses are loud and obnoxious; instead, some run quietly in the background, secretly recording your every keystroke, password, and image. If that sounds scary to you – and it is scary – you can relax. I've got good news: it's a simple matter to avoid the vast majority of viruses, malware, Trojans, worms, adware, and other types of threats.
All you need to do is use antivirus software. Today I'm going to compare two of the industry's leaders: AVG and Kaspersky. So let's dig in, starting with their pricing models.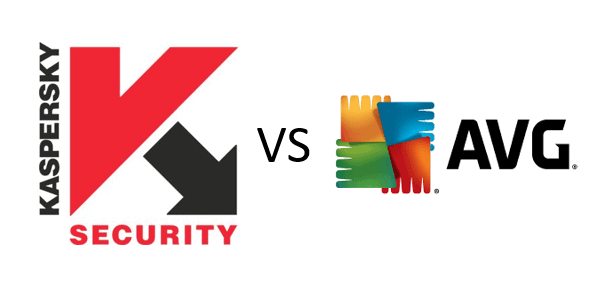 Pricing Comparison
First off, note that both Kaspersky and AVG have free trials of their antivirus programs. However, the terms of which are drastically different. If you want to use free antivirus software in the long term, I'd highly recommend opting for AVG. While Kaspersky offers a good free trial, it only lasts for 30 days.
AVG has a free trial that can be used indefinitely. (Read my full review here!) Though it doesn't have nearly as many features as AVG ultimate, it will still offer you substantial protection. But let's take a moment to compare the pricing between AVG Ultimate and Kaspersky Antivirus.
The following outlines the pricing model for Kaspersky Antivirus:
I think that their pricing is fair, though it's certainly not the cheapest in the industry. That said, I really have to give them credit for being so honest. There are loads of digital services out there that bank on the fact their customers may not always remember to cancel their subscription.
When you sign up for Kaspersky (full review here!), there is a handy little button you can toggle that controls automatic renewals, giving customers the power to decide if they want to be automatically billed at the end of the subscription terms. So kudos to Kaspersky.
For reference, the following outlines AVG's pricing model for AVG Ultimate:
If the prices seem a little high for AVG, you should know that were kind of comparing apples to oranges here. AVG will cover all your basic antivirus needs for free, so it's only natural that their Ultimate plan would cost more.
Also, note that the Ultimate subscription can be used on an unlimited number of PCs. If you work in a small office or have a family with a lot of computers, you could get massive savings benefits from the unlimited PC plan.
Kaspersky Features Worth Talking About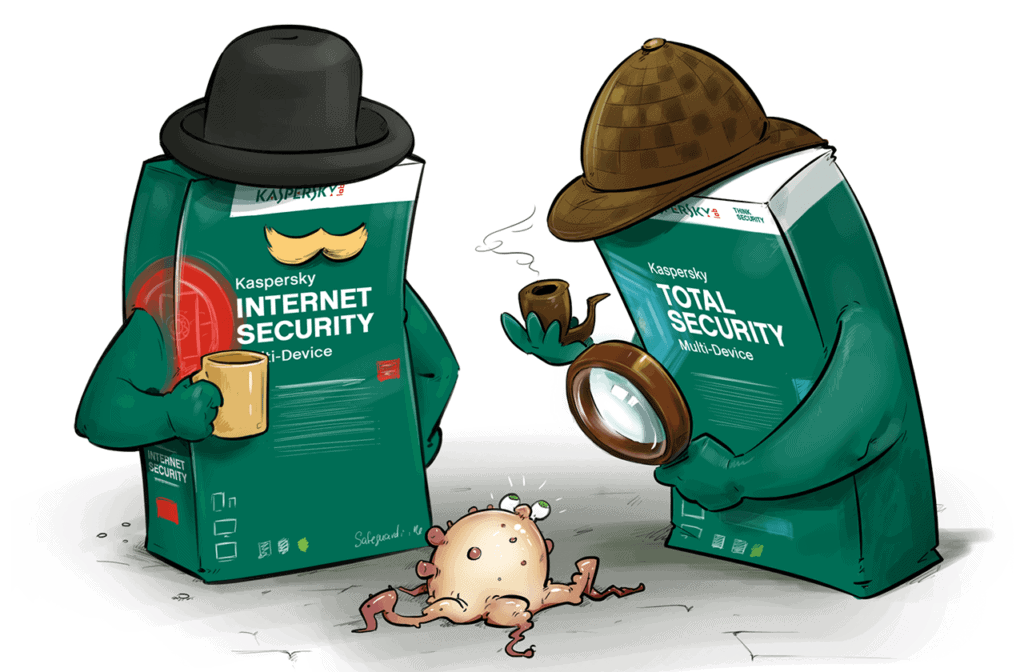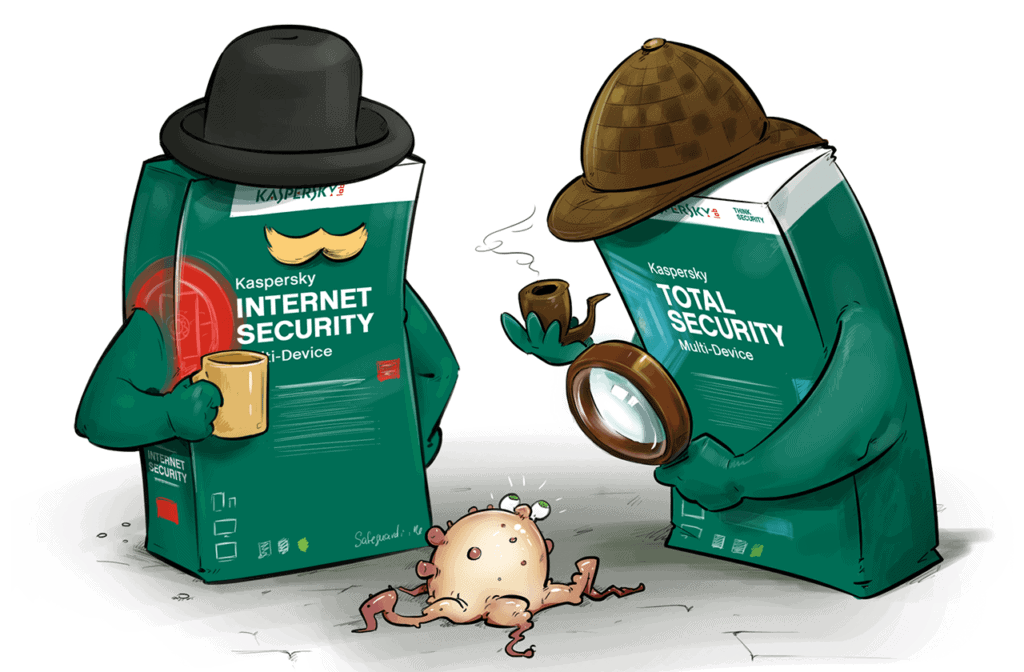 Kaspersky Antivirus is their simplest product, and doesn't have nearly as many features as the more advanced subscriptions. It was designed solely as a way to identify, remove, and prevent viruses, with few other features. The following outline the features of Kaspersky Antivirus:
Security – scans, identifies, quarantines, and removes a range of malware threats including viruses, spyware, adware, and more
Performance – the software was designed to have as little impact on system performance as possible, so that your computer won't slow down during a scan; that said, depending on your computer, hardware, and size of your disk, you could notice that it runs slower
Simplicity – includes online access and a web interface; also, the software interface is clean and straightforward to use
Those three features encompass the whole purpose of the standard Antivirus plan. And while it's admirable and does a great job of removing viruses and malware, I'm not sure that it is the best option. AVG's free antivirus software blows Kasperky out of the water by merit of its features. So let's take a closer look at the free version of AVG antivirus.
How does Kaspersky compare to other antiviruses?
AVG Features Contrasted
I was surprised to see how many features came with the free antivirus application by AVG. Usually, a free trial or completely free version is watered down, and only serves as a tool to get people to subscribe to a paid service. But that doesn't seem to be the case with AVG. The free antivirus software comes with robust features that surpass raw virus identification and removal. The following outline the free version's features:
Stops a wide range of malware including viruses, spyware, and others
Helps proactively block unsafe downloads, bad links, and suspicious email attachments
Includes a PC scan to detect OS performance problems
Real time security updates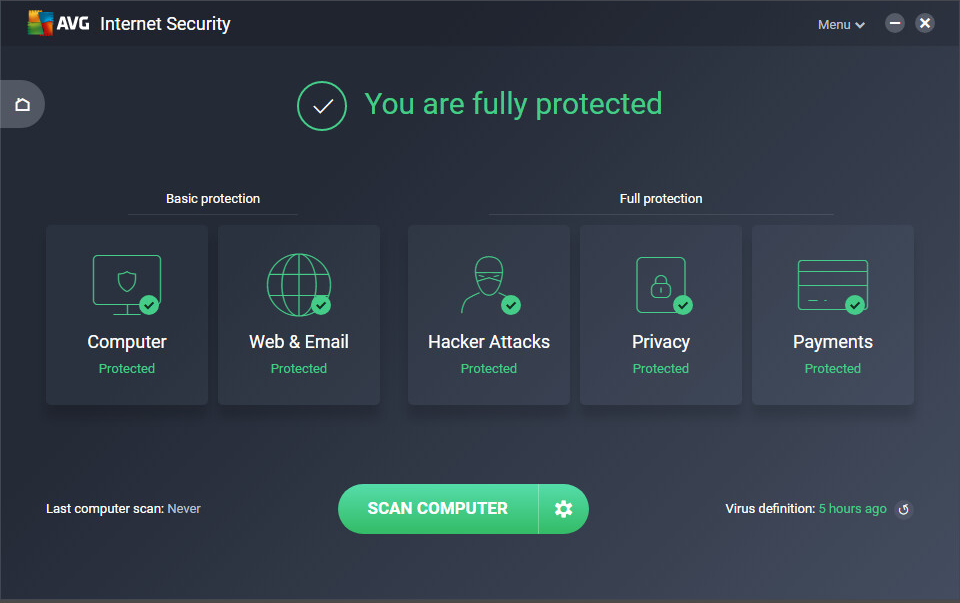 As far as standard, basic antivirus is concerned, AVG offer a great solution. However, note that the Ultimate version has more features, as follows:
Can be used on an unlimited number of computers
Includes all the features of the free version
Includes an advanced firewall for protection against hackers and malware
Secure online shopping and digital payment features
Blocks fake websites and protects against phishing and spam
Includes PC optimization tools to help your OS run faster
Frees up disk space by deleting unnecessary junk files
Automatically updates other programs
Helps maximize laptop battery life
24/7 support
Includes antivirus for Android
Helps eliminate duplicate files
As you can see, the Ultimate version has a lot more features than the free version. I can honestly say I see a lot of value in the Ultimate version, despite the fact that it costs more than Kaspersky.
Conclusion: AVG vs Kaspersky – Which to Choose?
As far as the free versions go, AVG won…and it wasn't even close. AVG offers solid antivirus scanning, protection, and prevention at no charge. Sometimes comparing two antivirus providers is difficult because one provider is weak where the other is strong, and vice versa.
But that wasn't the case in this comparison. Not only does AVG have more features than Kaspersky Antivirus, but they're also giving it away for free! You can see the free trial details here.
That alone should be enough of a reason to opt for AVG. Why pay more and get less when you can download AVG Antivirus for free? If you're the type of person who has shied away from using antivirus software because you didn't want to pay a subscription, there aren't anymore excuses. I urge you to take advantage of the free antivirus because it can save you a lot of trouble in the future.
Furthermore, note that the Ultimate version is chock full of useful features designed to keep you safe as you browse the web. With viruses, an ounce of prevention is worth a pound of cure. AVG Ultimate can help prevent a virus from attacking you, so it doesn't have a chance to damage your computer or data before you've had a chance to run a scan.
Bottom Line: Feel free to disagree, but I see a lot more value in AVG than Kaspersky, but don't take my word for it. Go ahead and download it and try it out…after all, it's not an expensive proposition.