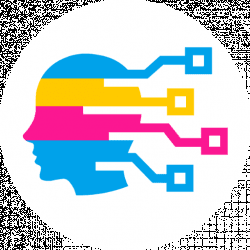 Latest posts by Digital Guyde Team
(see all)
Just about everyone these days uses computers and smartphones on a continuous basis. We're always plugged into the Internet, whether we realize it or not. SMS messages, IP phone calls, telephony, social media, and web browsing has just become an integral part of our lives.
But being constantly connected to the Internet creates a few problems, the largest of which is that we're more susceptible to attacks than ever before.
In the days of yore (well, perhaps only a couple of decades ago), dial-up was the most feasible and popular way to connect to the Internet. Unlike broadband, it wasn't an 'always on' Internet connection, and we would have to first dial into (e.g. 'turn on') the Internet before we could access the World Wide Web.
Even though viruses and hackers existed in those days, things were a lot more secure for several reasons. For one thing, our computers were offline more often than they were online.
It cost us minutes to use the Internet, so we would use them sparingly. This made it harder for hackers and viruses to attack our computers. After all, they say the most secure computing system is one that isn't connected to the Internet.
Today, however, hackers, thieves, and eavesdroppers have better opportunities than ever before to break into our computers because they are constantly connected to the Internet. And most devices run background processes that exchange data with servers in real-time, which creates further vulnerabilities and footholds for malware.
The bottom line is that you can't hope to stay safe and secure online these days without antimalware protection. Failing to use antimalware software means that your computer or mobile device is easy pickings for malware. It may even already be infected without your knowledge.
To help you protect your data and stay safe online, today we're going to take a closer look at two popular antimalware solutions: Eset and Kaspersky. The first thing we need to look at is their respective pricing models.
Price
certainly isn't the cheapest option that I've seen, which could be a good thing. After all, you get what you pay for. Still, I would have preferred to seem them cost about $10 – $15 cheaper with all of their different plans. Be aware that their pricing model is based on the number of PCs you want to secure and how many years you want to subscribe.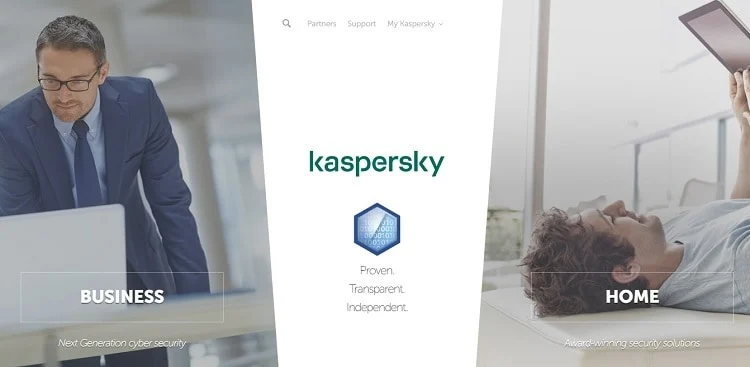 Kaspersky prices their subscriptions as follows:
I was a little surprised to see that Kaspersky only offers 1 and 2-year subscriptions. It's not very granular since they don't offer monthly, 3-month, 6-month, or 3-year subscriptions. However, note that you can always try them before you buy them since they have a 30-day free trial.
Likewise, Eset also has a 30-day free trial for its NOD32 Antivirus product. They start at only $39.99 per year for a single system and $59.99 per year for 3 systems.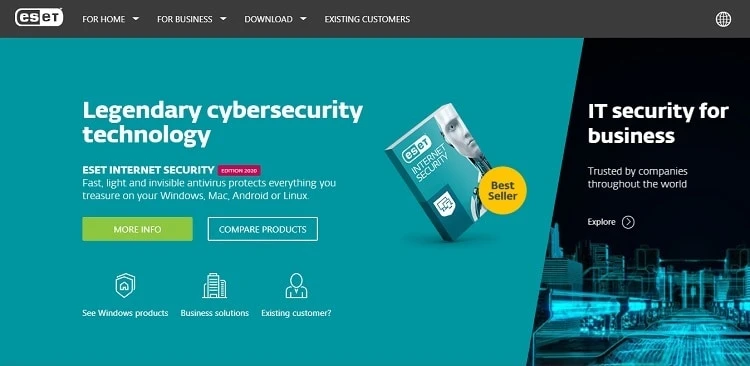 The pricing model is also pretty complex, but the following details the cost per year, level of service, and subscription term:
Eset does have a few other special-case pricing options for 6-10 users. And they'll even discount their rates by 25% if you select a 2-year subscription plan.
In all reality, the price comparison is a tossup between these two providers. Sometimes Kaspersky is nominally cheaper and sometimes Eset is insignificantly cheaper depending on how many PCs you want to secure, and for how long a time. So naturally, I think the real factors that will sway you one way or the other are the features and security.
Kaspersky's Features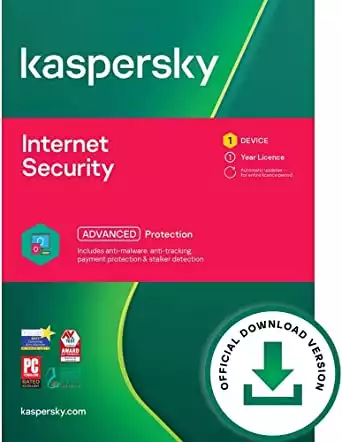 First off, I have two complaints about Kaspersky (full review here!). I don't think their website's design is intuitive or easily navigable, and it was a bit of pain digging for the information I wanted. Also, I don't think their antivirus software has near as many amazing features as some of their competitors. Don't get me wrong, I think they have a wonderful service, but their feature set with the basic service leaned more towards 'bland' than it did 'shock and awe.'
Like every other antimalware and antivirus solution, the core feature of Kaspersky lies in its ability to seek and destroy as many types of malware as possible, including ransomware, adware, viruses, Trojans, rootkits, keyloggers, PUPs, and other types of malicious code.
The main features of their software include award-winning protection, performance optimization to impact the host system as little as possible, and simplified security.
These features are expected and should come standard with any antivirus application, though. It's also worth noting that their Antivirus software is really more of the basic version of their services. If you want any advanced features, you're going to have to pay extra for their 'Total Security Package.'
For their price, I would have expected all of the ancillary features to be included. Nevertheless, the Total Security Package includes advanced features such as privacy tools that prevent online tracking, secure payment and electronic transaction security, parental controls, local file encryption, and it even comes with an encrypted password database.
How does Kaspersky compare to other antiviruses?
Eset's Features
I have to say that I was relatively pleased with Eset's set of features (full review here!). Though they do package their features into different plans, and you'll have to shell out more money for the full-featured service. However, their basic antivirus application really only has a few main features.
First, it will identify, target, and destroy a wide range of malware threats. Secondly, it will help secure your credentials and passwords with an anti-phishing mechanism. And lastly, it has a social media scanning tool designed to thwart malicious links.
The upgraded version, which starts at $59.99, includes a lot more features. Some of the main highlights of the improved version include safe shopping and digital payment security, security features designed to protect a host on public Wi-Fi networks, the ability to track lost or stolen devices, and parental controls.
But note that these versions only support Windows. If you want Mac or Android support, you're going to need to upgrade to the most advanced package. I'm not sure why the two more basic versions don't support multiple operating system platforms, and I find it a little irritating.
Still, the Advanced Antivirus pack starts at $84.99. It will secure all of your Windows, Mac, and Android devices, and includes all of the features from the previous packages.
How does ESET compare to other antiviruses?
Final Thoughts
Based on the features and the nominal cost savings for individual users, I think Kaspersky beats out Eset Antivirus by a small margin. Like I said, price isn't likely one of the most important factors here since their costs are so similar. Conversely, I think that Eset Antivirus has better options for small businesses and families looking to secure 6 or more individual devices.
Plus, Kaspersky simply has solutions for more operating system platforms that Eset. Eset seems to have focused their efforts on Windows platforms, and only support additional platforms with the most expensive version of their service. So, in summary, I think Kaspersky is the better option because they can be a tad cheaper, they support more operating systems, and they have slightly better features.