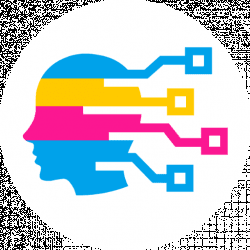 Latest posts by Digital Guyde Team
(see all)
Modern technology is moving at a rapid pace and, as a consequence, an increasing number of segments of our lives is being transported into the digital realm.
For instance, you no longer have to leave the comfort of your own home to purchase the stuff you need. It can be delivered right to your doorstep, if it's a physical object, or even streamed to you live, eliminating the need for physical delivery altogether.
However, just as you would make sure that your home is safe and protected, you need to make sure that you and your family, as well as your money, are safe online.
There are is a wide variety of internet security suites out there that are aimed at home users, which is why we have decided to do a comparison of the two of the most popular internet security suites on the market: Kaspersky Internet Security, and Avast Internet Security.
Let's see how their versions for 2022 fare against one another in our comparison review.
Our Recommendation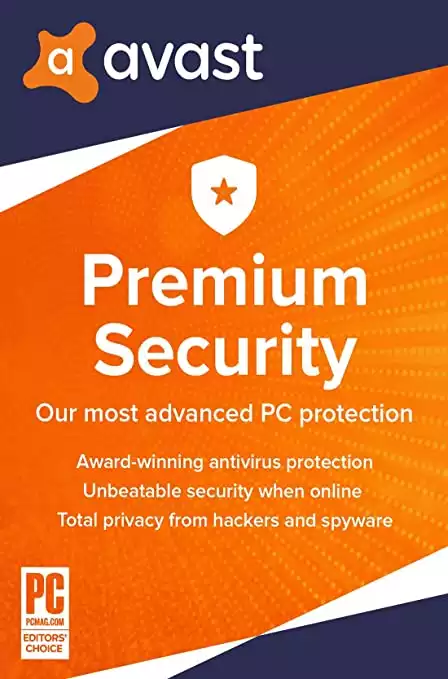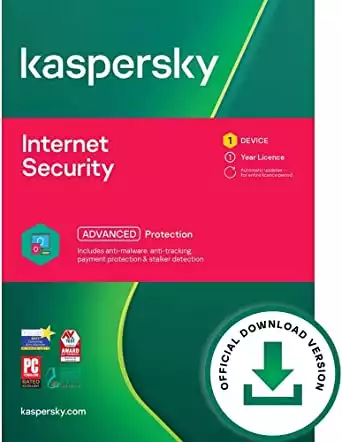 The Main Differences Between Kaspersky vs Avast
The Main Differences Between Kaspersky vs Avast are:
Kaspersky offers more features and utility tools in its security suites, whereas Avast offers less
Kaspersky is less likely to slow down your system performance, whereas Avast may cause some slight performance issues
Kaspersky Lab started a free solution as late as 2017, whereas Avast had a free solution since 2001
Virus and Spyware Protection
Let's start with Kaspersky (Full review here!) first:
Anti Virus Program – Based on the tests conducted by several independent labs, Kaspersky Antivirus Software has received some staggering reviews, being able to detect upwards of 88% of the online threats, and around 58% when faced with completely new URLs which host malware, which is an excellent result, considering that the average result for this particular test is around 37%. Kaspersky Anti Virus blocked access to most of these addresses and dealt with the rest by deleting files which contained malware.
Spam Protection – Disabled by default, because most email clients have some sort of anti-spam mechanism built in. You can easily turn it on for additional protection and control over the messages you receive, as well as those you send out. The list of protocols supported includes POP3, SMTP, IMAP, and NNTP. You can control the filtering sensitivity by dragging a simple slider.
Parental Controls are extremely adjustable on this version. In addition to blocking inappropriate webpages, you can configure Kaspersky to limit the amount time your child will spend using the computer, or allow access to pages which feature the desired ESRB rating. It can also be used to manage and monitor your child's social network accounts and contacts.
Safe Money feature comes in handy when completing financial transactions online. It will open a separate browser that is protected by Kaspersky, which is clearly indicated by the window's green borders. The application will remember this action, and it will activate the protected window automatically each time you access a financial website.
Private Browsing – Even if you when you're browsing in Private mode, the majority of websites and online services will collect information about you anyway, which is where this feature comes in, preventing them from doing so.
Anti-Banner – Blocks irritating, inappropriate, and dangerous banners
Change Control – This helpful anti malware feature will detect malware and other applications trying to install unwanted programs, and stop them dead in their tracks.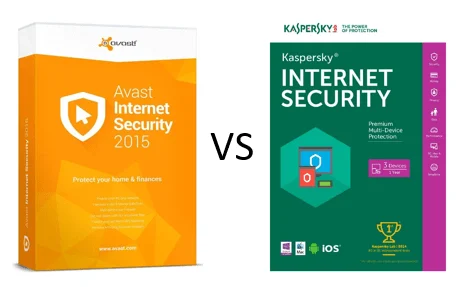 As for Avast! (full review here!):
Antivirus Programs – When it comes to virus protection and detection rate, Avast!'s test scores are excellent, as confirmed my multiple reputable labs, which is all the more impressive considering that this part of the security suite is free when separate. However, the reason why it's not quite up there with the best is because the app registered some safe and valid files as malware, which is also known as a false positive. Of course, it is always better to register a false positive than to let a threat go undetected, but you're going to have your work cut out for if you are trying to install an important piece of the avast anti virus software which is detected as malware. UPDATE: Avast antivirus software has also recently begun offering a free version of their antivirus programs solution (see free antivirus Avast offers here). If you just need the antivirus protection, it's hard to beat free.
Sandbox – One of the best features you will find on any anti virus or internet security suite. It allows you to start a potentially dangerous app in a safe virtual environment without infecting your computer.
SafeZone – Much like the Safe Money feature in Kaspersky, this feature opens up your browser in a safe environment which blocks all of the cookies and plug-ins, so you can carry out your online banking or shopping transaction with maximum safety.
Software Updater – Applications which are out of date represent a potential safety risk, but thanks to the security Software Updater feature, Avast! will make sure your browsers, Microsoft products, and Adobe Flash, among other, are always regularly updated. All things consider, Avast! sports an amazing set of features.
Firewall
Kaspersky Internet Security 2022 also includes a sturdy firewall, whose party piece is its immense configurability and ease of use. It allows you to create separate sets of settings and rules for every single application. Apart from the app's name, you can configure the ports, protocols, addresses, and actions.
Avast Internet Security 2021 firewall allows for the creation of public, home, and work settings. Of course, you can always choose to rely on the automatic mode, which will spare you the hassle of having to configure every single detail.
User Interface
Kaspersky – Even though there was nothing wrong with Kaspersky Internet Security's interface, the version for 2021 got a makeover, with the familiar Scan, Update, Safe Money, and Parental Control buttons becoming borderless, and forming a horizontal line, as opposed to four large panels found on the previous generation.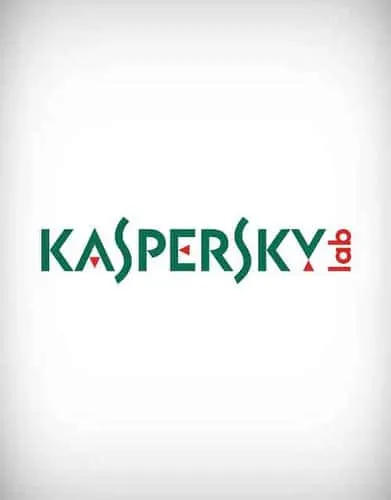 We love the banner located at the top of the application, which changes color based on the security status of your PC. Green, as you would expect, means everything is OK, while yellow and red indicate that there are active threats.
One minor annoyance is the fact that you can't switch between different sections without returning to the Home segment each and every time. Nothing serious, but it gets old after a while. Also, when you run a quick scan, you are not provided with a report in case there were no online threats found.
Avast! has a well-laid out user interface that is pretty intuitive, with all of the functions and featured grouped within tabs on the left side of the main window, including the current security status, scans, real-time protection, store, firewall, and updates, among others. No reason to change a winning combo. You may find it a bit tricky to find the tech support button but, as you will later find out, that's not such a bad thing.
Hardware Usage
Kaspersky Internet Security 2022 will go easy on your system's resources, rarely slowing down your computer by a significant margin. For instance, if you were to run a full system scan, you would still be able to perform just about any run-of-the-mill operation, such as downloading and playing media files, surfing the Web while having multiple tabs, or even several browsers running simultaneously.
It is pretty much the same story on startup, with Kaspersky being fast and non-demanding, prolonging the boot up process by a negligible time interval. Needless to say, you won't even notice it while it's working in the background.
Avast! Internet Security 2022 is perhaps even less demanding than Kaspersky when it comes to providing protection, rarely using more than just a few percent of your CPU's power and RAM capacity. Regarding a full system scan, Avast!'s CPU usage varies anywhere between 20 and 80 percent, while it's memory usage lingers at about 30MB most of the time, and peaks out at about 80MB on occasion.
Again, similar to Kaspersky, Avast! is barely noticeable when operating in real-time protection mode.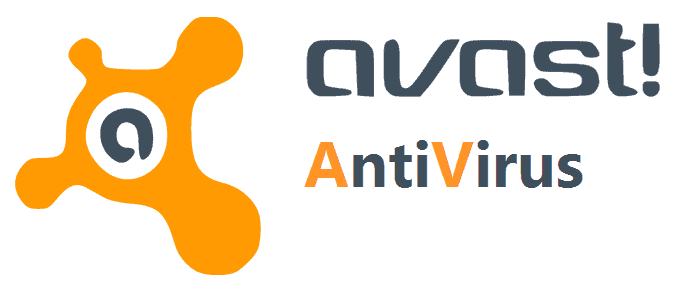 Technical Support
Kaspersky Online Tech Support
This is perhaps one area where these two security suites differ the most from one another. Even though Kaspersky's technical support is still not on the level of its competitors, there are some visible improvements. In fact, the package offers more than one way for the user to obtain support, and while that is useful, it will most likely baffle less experienced users.
Kaspersky Live Tech Support
On the other hand, access to live support is much more streamlined, with every call being patched through to tech support in the Philippines within minutes. If you are, however, looking for a virus removal service, you will be directed to their support center in Canada, and charged $99, which is extremely expensive, especially considering that some of Kaspersky's competitors offer the same service for free.
Avast! Online Tech Support
Unfortunately, if tech support is really important to you, Avast! has even bigger problems in store for you. For example, if you are looking to contact support through filing a ticket, everything seems perfectly alright, until they tell you they will get back to you in a few days, which is absolutely unacceptable.
Avast! Live Tech Support
Their live support centers are located in Czech Republic and the US, but their service leaves much to be desired. While you will easily get in touch with them, the extent of their support includes only the most standard issues, such as problems with setup and configuration of the software. In fact, their virus removal fee costs a record-breaking $119. What's even worse, they will insist that you opt for a yearly package, which costs even more: $179.
Features Compared – At a Glance Side-by-side Comparison
To help summarize, here's a comparison of the key features of both programs:
| | | |
| --- | --- | --- |
|   | | |
| Windows 10 Compatible | Yes | Yes |
| Memory Requirement | 512 MB | 1 GB |
| HDD Requirement | 300 MB | 480 MB |
| CPU | 1 GHZ | 1 GHZ |
| Money-Back Guarantee | 30 Days | 14 Days |
| Antivirus and Malware Protection | Yes |  Yes |
| Firewall | Yes | Yes |
| Safe Online Banking | Yes | Yes |
| Remote Management | No | Yes |
| Private Browsing | No | Yes |
| Change Control | No | Yes |
| Sandbox | Yes |  No |
| Software Updater | Yes | No |
| VPN | Yes | No |
Frequently Asked Questions
Does Avast remove malware?
The Avast Free Antivirus offers malware protection, ransomware protection, and protects against viruses, spyware, and more.
Does Kaspersky protect against ransomware?
Yes. Kaspersky free decryption tool will help you if you are a victim of ransomware.
Will antivirus software slow down your computer?
Even though having an active antivirus on your PC does have a little effect, it is not that dramatic. Back in the day, people believed that antiviruses may have been responsible for slowing down their PCs for as much as 50%, but, that's not a reality today.
In fact, some antiviruses offer great tuneup and cleaning services and may even improve your PC's speed, just don't get it overstacked with security tools.
Should I replace windows defender with another antivirus?
Windows Defender is a good choice if you don't have anything at all, but, unlike professional antivirus softwares it can still leave you vulnerable to more advanced forms of malware.
Final Take – Kaspersky vs Avast
Our Recommendation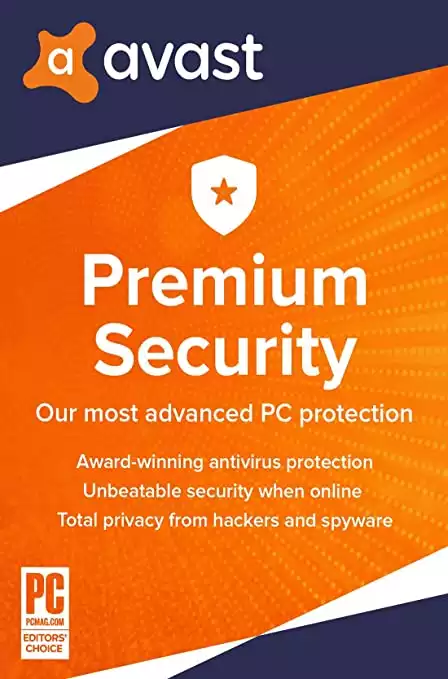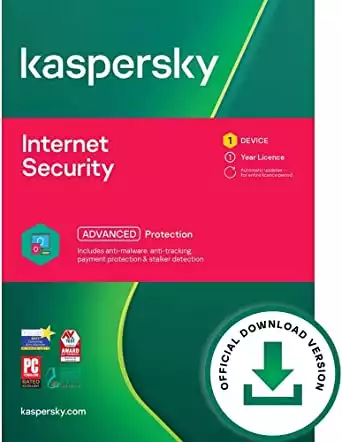 As far as this comparison goes, there is no clear winner, and here is why. Kaspersky Internet Security 2022 is a powerful piece of software containing all the features most users will ever need to protect their computer, their money, and their children online. That goes double for its firewall, which wins extra points for being extremely configurable. There is also an efficient spam filter, Safe Money, parental controls, and remote management.
On the other hand, Avast! Internet Security 2021 does register some false positives, but its market share is around 21.6%, which puts it at the very top, as opposed to Kaspersky's 3.5%. More users equals more data, and more data means the ability to react to new threats faster. If add to that the integrated VPN, the variety of different scans, and extra features like Sandbox, SafeZone, and Software Updater, you are faced with an impossible choice.
It all boils down to what fits your needs best, and this article holds enough information on both internet security suites, so that you can make an education decision.
How does Kaspersky compare to other antiviruses?