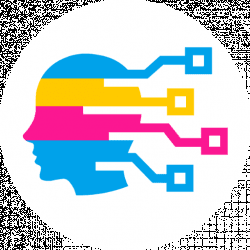 Latest posts by Digital Guyde Team
(see all)
Major antivirus manufacturers are offering the latest 2017 Internet Security Suites; often with potentially significant savings offers available around the Web. There are many popular options on the market including Bitdefender (full review here!) and Kaspersky. Both companies are popular alternatives to the more mainstream Norton/McAfee suites.
Special Pricing Update: Just FYI, Bitdefender is offering a promotion of 60% off right here. Use coupon code: "BFCMBIT" at checkout. It's rarely this low. It's a good time to lock in Holiday pricing for the year, if you are looking to buy.
In this comparison, each of these popular products is evaluated in five categories:
Price
Interface
Protection
Performance
Features
Keep in mind that most major antivirus manufacturers no longer attach a year in the product name. Both Kaspersky and Bitdefender are no exception and this review is specific to the 2014 offerings from each respective company.
Please note, you can also reference my stand-alone review of Bitdefender here.
Price Comparison
At the time of this writing, Bitdefender Internet Security is available directly for $59; Kaspersky (full review here!) is also available directly for $59.95 with this special 20% off coupon. Either option protects up to three PCs and offers a variety of features beyond virus protection.
Like most security suites, both products are competitively priced. Unfortunately, many consumers still do not realize the importance of proper malware protection and view price as the most important factor.
With such a small difference in price, a decision based on this category alone becomes impossible, although, with the 20% off coupon, Kaspersky has the edge.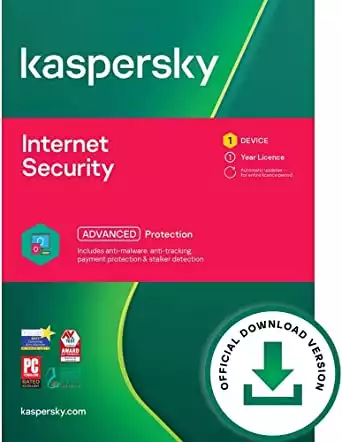 Interface Comparison
Computer users tend to vary greatly in terms of general computer knowledge and aptitude. A good Internet security suite should be useful to novices yet powerful enough for power users. If the product is too difficult to use, it is unlikely to be used properly and to its full potential.
It can be a difficult gap to fill, but both Kaspersky and Bitdefender have done a good job of accomplishing this goal. Modern user interfaces have been added that make using simple features extremely intuitive. Advanced users can benefit from a variety of hidden menus with access to common features such as temporarily disabling protection or configuring program exceptions for many online gaming platforms.
One of the biggest improvements in the Bitdefender product is the introduction of modules designed to categorize various tools within the application. Users can quickly access common features without wasting time digging through menu items. That said, Kaspersky introduced a similar UI a couple of years ago and has improved on it each successive year.
Although both options have reasonably useful interfaces, Kaspersky's is more visually appealing, modern, and powerful than the current Bitdefender release.
Protection Comparison
Obviously, the level of protection afforded by the security suite is one of the most important categories in this comparison. On the surface, both security suites seem to offer comparable levels of protection. However, Kaspersky's antivirus engine (Full review here!) falls a little short in detection trials.
Independent researchers have determined that Kaspersky is capable of detecting approximately 80% of known viruses. This represents a mediocre detection score with many other products boasting well over 90% detection success.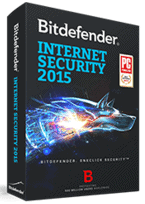 Bitdefender is one of these top performers with scores consistently above 90%. In fact, one independent research firm voted that Bitdefender has the best virus detection engine currently available. This is partly because of the three phase approach the product takes to virus protection. In the first phase, Bitdefender checks new files against an existing virus database. Phase two sandboxes potential threats and supervises their behavior before taking action. This protects the machine from many potential threats. Finally, the third phase checks every process for malicious activity and is capable of detecting many clandestine viruses.
The one thing Kaspersky has over Bitdefender is the availability of other malware-related tools such as TDSS Killer. This free program is very good at removing a variety of rootkits that plague systems regularly. Of course, these tools are not necessary if threats are caught before infection takes place.
Kaspersky has a good virus protection engine and additional tools for removing infections, but Bitdefender offers a much more elaborate system that might require one or two other programs if relying on Kaspersky for protection. Bitdefender wins this important category hands-down.
Performance Comparison
Some security suites have a reputation for being extremely "heavy," or taxing on the computer processor. If running notoriously intensive programs (such as video editing software), antivirus can negatively impact overall system performance.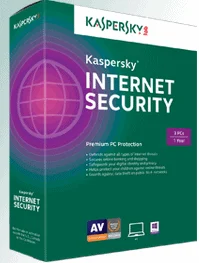 Kaspersky has found success as one of the most lightweight antivirus products available in recent years. In fact, this is one of the reasons why Kaspersky is chosen by millions of consumers over other options every year.
Although certainly not the most processor-intensive option, Bitdefender is slightly more cumbersome than Kaspersky. It's worth noting that Bitdefender has improved its overall performance for this year's release and is unlikely to affect any processes for most users. Most of this extra overhead is created by the multifaceted protection engine described previously and is to be expected given the power of the antivirus engine.
For this reason, Bitdefender is not really at a disadvantage in this category and just barely edges out the historically lightweight Kaspersky product.
Features Comparison
Purchasing an Internet Security suite is about more than just good antivirus protection. The additional features are often what set various solutions apart when everything else is so closely matched.
Some of the key features offered by

Kaspersky

Internet Security include:
Safe Money Technology provides additional layers of protection during online financial transactions.
Identity & Privacy Safeguards rely on anti-phishing technology and a secure keyboard mode to protect personal data from potential phishing scams and key logging Trojans.
Dangerous Website Alerts advises users of the safety of search results and automatically blocks malicious websites.
Trusted Applications Mode ensures that only applications that have been verified as safe can be run on the machine.
Safe Social Networking blocks malicious links and software that often spread across social media sites such as Facebook and Twitter from being downloaded inadvertently.
Some of Bitdefender's prominent features include:
Enhanced Parental Controls mean that children are protected from Internet threats throughout the Windows environment and social media platforms including Facebook.
Wallet keeps personal payment information safe while shopping online and provides an auto fill feature to make transactions both fast and secure.
Bitdefender Autopilot handles many tasks automatically by making security decisions without user interaction.
Cloud-based Anti-Spam features reduce disk space consumption while providing seamless protection from annoying spam and dangerous phishing attempts.
New Security Reporting that creates easy-to-read weekly reports covering everything from recent threats to potential vulnerabilities with corrective action suggestions.
Advantages of Both Services – At a Glance
To help make up your mind, we've created a table below with the important "advantages" of both pieces of software. Depending on your needs, you can weight these advantages according.
| | |
| --- | --- |
| Bitdefender Advantages | Kaspersky Advantages |
| Scores higher on antivirus lab tests (in general) | Can be more affordable, see this listing |
| Much more lightweight, lower performance impact | Better parental controls, extra "features" |
| Faster system scans (in general) | |
Conclusion: Which is Better?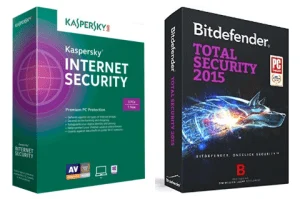 This was a particularly hard decision because they are neck-and-neck in terms of all the key metrics I look at. Both Kaspersky and Bitdefender are ahead of almost ALL the other competitors, in my book.
While both products offer considerable benefits for the price, Bitdefender wins out mostly because of its advanced malware detection features. Kaspersky continues to be a venerable product that works well in most situations; however, as malware becomes more complex, a strong detection algorithm is required.
Bitdefender offers this as well as a host of other useful features in an affordable, easy-to-use package; an excellent choice moving into 2015 and 2016. In this Kaspersky vs Bitdefender comparison, Bitdefender just can't be beat.
Sign Up for Our Winner: Bitdefender Internet Security
How does Bitdefender compare to other antiviruses?
How does Kaspersky compare to other antiviruses?