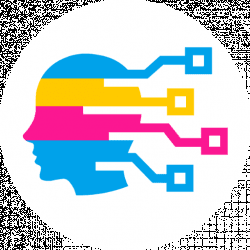 Latest posts by Digital Guyde Team
(see all)
When the Internet was still young, viruses and cyber security weren't as common as they were today. To be fair, computers weren't all that sophisticated, and there weren't nearly as many attack-vectors for hackers to try to crack. These days, however, our computers, laptops, and mobile devices run millions (if not billions) of lines of code, and internet security is fundamental.
Bottom Line Up Front: Before going further… My overall pick is Bitdefender Antivirus which you can pick up on sale here. It's slightly better than Eset both on price and in terms of system load (it won't slow your computer down).
Despite advancements in computer technologies and programming, the fact remains that computer code is inherently fallible – it's just part of life in the digital age. When the Internet started becoming more mainstream and available to the average consumer, the number of feral viruses started growing, giving rise to the need for antivirus software for internet security. 
Back in the day, there was only a handful of competent antivirus and cyber security providers. These days, however, there seem to be new antivirus companies popping up like those bothersome critters in the Whack-A-Mole game. As a home user, how are we to know which antivirus companies are heroes, and which are zeros? The last thing you want is a lemon or a dud that fails to adequately protect your system.
To that end, today we're going to be comparing two of the top smart security premium antivirus services in the industry: BitDefender antivirus and Eset smart security. To start things off, let's take a look at their pricing models.
The Main Differences Between ESET vs Bitdefender
The Main Differences Between ESET vs Bitdefender are:
Bitdefender offers more security-related features and safety utilities, whereas ESET offers less
Bitdefender scores more in terms of malware protection, whereas ESET scores less
Bitdefender is more likely to impact your system's performance, whereas ESET will impact it less
Comparing the Pricing
Pricing is rather difficult to compare among smart security providers of digital services for several reasons. First of all, they often use different pricing schemes and may choose to discount rates based on the number of devices a user wishes to secure, the length of subscription terms, and various other factors. Also, it's worth noting that there always seems to be some sort of promotional sale going on.
Whether it's Cyber Monday, Black Friday, the holiday season, New Year's, or other holidays, you never know when each provider is going to discount their prices. Nevertheless, the following reflects Bitdefender's current pricing model, based on the number of devices and length of subscription:
The following outlines Bitdefender's pricing model: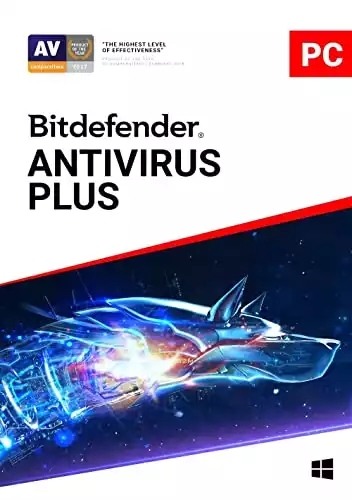 Bitdefender Antivirus Plus | Amazon
With automatic updates and upgrades, Bitdefender Antivirus Plus gives you the most innovative technologies that predict, prevent, detect and remediate the latest cyber-threats. Antivirus Plus brings network-based protection, prevents exploitation of vulnerabilities in your system, and detects and blocks attacks from compromising your devices while keeping your sensitive information safe.
Buy at Amazon.com
We earn a commission if you click this link and make a purchase at no additional cost to you.
10/03/2023 04:44 am GMT
Bitdefender Internet Security Antivirus Plus:
Eset smart pricing model is a real pain to understand because they have created so many different products. That's both a blessing and a curse. The good news is that since they have custom developed different versions of their software for mobile, Mac, and Windows, their software will run smoother than software that was ported to run on multiple operating systems. The following outlines their pricing model: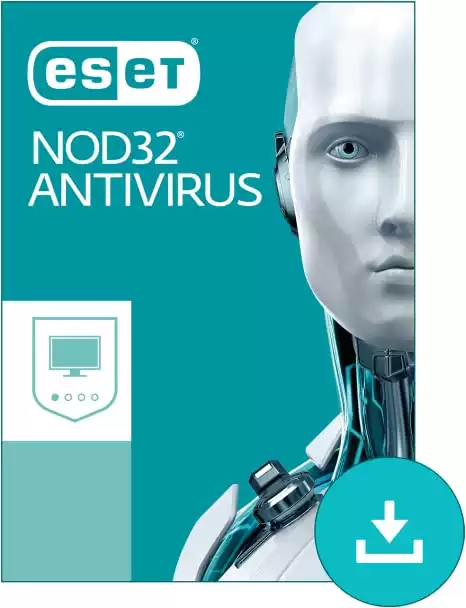 I'm really not sure why they decided to make their pricing model so complicated. For instance, even though the prices may be same for Windows and Mac, why don't they offer longer subscription terms for Windows users? Why offer 5-year pricing for Mac but a maximum of 2-year pricing for Windows?
Some of it just seems to be a contrived mystery to me, which makes it hard to compare pricing. Furthermore, it's worth noting that they offer a myriad of pricing options for small and medium-sized businesses, as well as multi-platform licenses. And if you just want to test out either provider, note that both BitDefender antivirus and ESET Antivirus offer 30-day free trials.
Key Features Evaluated
Now it's time to take a closer look at each provider's features. Again, remember that we'll be looking at their core antivirus products as opposed to larger packages that include eclectic protection features.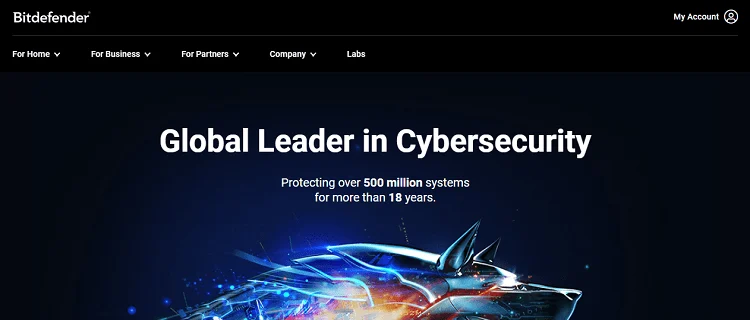 The following outlines the features included with BitDefender Internet Security Antivirus Plus software:
Available on Windows
Defends against viruses, malware, adware, spyware, Trojans, keyloggers, rootkits, and script-based attacks
Intelligent antivirus that defends against threats better than the competition (as evidenced by their claims and lab tests)
Safe browsing features that throw warnings when you visit a dangerous URL
Ransomware protection
Warnings issued when you inadvertently connect to dangerous Wi-Fi networks
Secure online banking and payment card transactions
Includes an encrypted password manager
Harmful link scanner
Antiphishing and antifraud features
Local vulnerability scanner
Free 24/7 support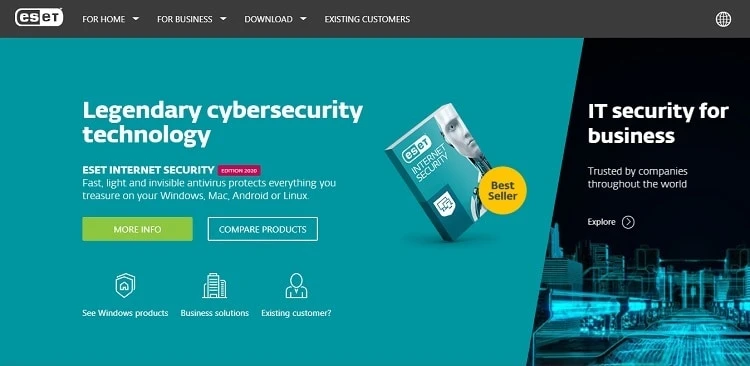 For comparison, the following outlines ESET Antivirus features included in the antivirus product:
Defends against viruses, malware, adware, spyware, Trojans, keyloggers, rootkits, and script-based attacks
Available on Windows, mobile devices, and Mac OSX
Extremely low impact on system performance
Gaming mode to ensure that system resources are given priority to graphics applications
Easy to use interface
Free 24/7 support
Unfortunately, if you want advanced features with Eset, you'll need to upgrade to their Internet security package. For instance, the following are include in the Internet Security package, and not the antivirus software:
Safe online shopping and secure credit card payments
Identity protection
Webcam protection
Home router protection
Performance Benchmarks and Lab Tests
Both BitDefender smart security system and Eset smart security scored better in the real world protection lab test than the majority of other providers. In fact, both made the top 5, which just goes to show you that these two providers are leaders of the pack.
Nevertheless, BitDefender internet security performed marginally better. In fact, BitDefender performed quantifiably better, but only by a 0.3% margin. In the lab test, BitDefender was able to ward off 100% of the viruses thrown at it, while Eset was only able to ward off 99.7%. It's also worth noting that neither provider issued a false positive in the lab test.
On competency of warding of viruses alone, I don't think there is such a large difference between these two providers to impact your choice. Remember that no antivirus software is perfect, though the lab tests do provide enlightening benchmarks. It's also worth noting that Eset had a smaller impact on system performance.
ESET ranked in slot 2 of providers with the smallest impact, while BitDefender ranked number 6. Any way you slice it, I think these two providers are evenly matched in terms of ability to actively defend against viruses while still having as little an impact as possible on the host systems CPU and memory resources.
Frequently Asked Questions
Do I need other Anti Virus if I use Windows Defender?
If you are not using anything else, Windows Defender alone might be great for some, but certainly not enough.
It doesn't have all of the advanced features sophisticated Anti Virus Softwares like Bitdefender and ESET may have and will leave you vulnerable to some forms of viruses.
What is ESET Endpoint Security?
ESET Endpoint Security is designed for businesses and provides powerful protection with all of the security essentials and cloud-based security management. If you are looking for license for personal use, then ESET internet security will do the trick.
ESET internet security is the budget friendler option and it provides sufficient security for your devices. You can opt in to use it on 1 to 10 devices, depending on your need, of course, price varies as you increase the number of devices you protect.
What is Bitdefender GravityZone?
Bitdefender GravityZone is a solution by Bitdefender designed to provide full visibility for companies and prevent the loss of sensitive information in case of virtual theft.
Do Bitdefender or ESET slow computer's performance?
Any type of antivirus products may slow your computer when trying to provide malware protection, ransomware protection, protection from viruses, spyware, etc.
However, both Bitdefender and ESET have tested great in terms of slowing down system's performance and be a great choice if you want to keep things smooth while protecting yourself.
Can I use Bitdefender on Mobile?
Yes. BitDefender Mobile Security is specially designed for protecting your mobile devices. You can use the Bitdefender Mobile Security on iOS or Android phone to mask your identity, save yourself from untrustworthy hotspots and WiFi networks, also, the Bitdefender mobile will have a minimum impact on your phone's battery and performance.
Final Thoughts: Bitdefender vs ESET
So what does it all boil down to? Which service is better?
Usually, it's a pretty convoluted process trying to narrow down a clear winner. In fact, it's more common that one provider is better in specific situations, while the other provider is better in opposite situations.
However, this time I think the clear-cut winner is Bitdefender for a couple of reasons.
First of all, let's not forget that Eset and BitDefender are well matched in terms of efficacy and low impact on system performance. That said, BitDefender was a hair better.
Also, BitDefender is cheaper than Eset (full review here!), even if you're a single user looking at a simple 1-year subscription.
Last but not least, BitDefender (full review here!) includes more features. So in summary, BitDefender is slightly cheaper, works slightly better, and includes more features. Barring bad personal experiences and personal taste regarding the interface, BitDefender seems to be the clear victor.
However, as a final note, I would also like to mention that Eset smart security premium system is by no means a bad provider. In fact, they performed better in lab tests than most other providers, so I don't mean to belittle them.
How do BitDefender and ESET compare to other antiviruses?