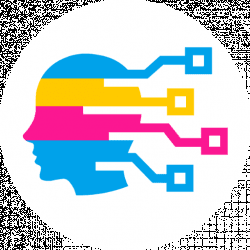 Latest posts by Digital Guyde Team
(see all)
It seems that most people – even those that claim to be technologically illiterate – have at least heard of the big names in the antivirus and security industry. For instance, just about everyone has heard of Norton Antivirus.
Likewise, it seems the majority of PC users have heard of AVG, and to be perfectly honest, I think AVG Internet Security is great. In fact, they produce one of my favorite free forms of antivirus software available. 
True, it may not be the best security solution, but as far as free apps are concerned, it certainly ticks more boxes than the average competitor. Plus, AVG isn't just for PC users anymore. AVG has adapted to accommodate the latest Mac and mobile trends, and recently even acquired a VPN brand by the name of HideMyAss VPN. But AVG is not without competitors – far from it.
There are more antivirus providers popping up every month, and today we're going to be seeing how well AVG stacks up against Eset.  
Like AVG, Eset Nod32 Antivirus is a quality antivirus provider and competes with the biggest names in the industry. It doesn't seem to me that Eset has as much brand recognition as AVG, but nevertheless, Eset is a top-tier provider that produces security solutions for PC, Mac, mobile, and more. So, let's start picking these two services apart, starting with each provider's respective pricing models.  
Price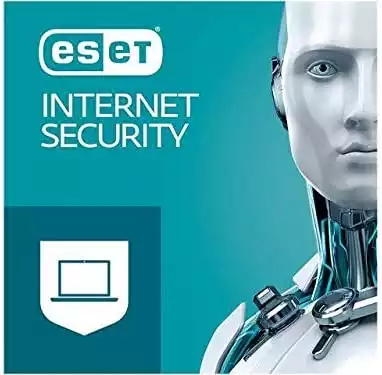 While I do think that has decent pricing, I am not a huge fan of its pricing model – and I'll tell you why. It's pretty darn hard to follow, and due to too many pricing options and add-ons, it's pretty tough to make direct comparisons.
For example, considering other software companies typically charge for subscriptions on a monthly, 6-month, and annual plan, however, factors in not only the length of a subscription but also the platform you're using as well as the number of users.  
Eset's pricing plan is as follows: 
AVG, on the other hand, has a drastically simpler and easier to follow pricing model. First of all, however, note that the standard AVG Antivirus application is available free of charge. Unlike most other providers, AVG only charges for their advanced and premium antivirus services, which are name AVG Internet Security and AVG Ultimate.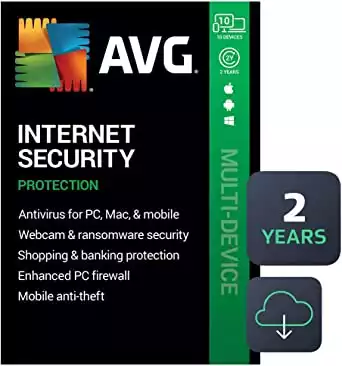 Their prices are as follows: 
AVG Internet Security, 1 Device 2 years – $39.99 
AVG Internet Security, 3 Devices 2 years – $49.99 
AVG Internet Security, 5 Devices, 2 years – $69.99 
AVG Ultimate, 1 Device, 2 years – $49.99
AVG Ultimate, 3 Devices, 2 years – $59.99
AVG Ultimate, 5 Devices, 2 years – $79.99 
AVG Ultimate, 10 Device, 2 years – $99.99 
Also note that the aforementioned subscription plans offer unlimited protection for Mac, Android, and Windows systems. AVG does a great job of making their pricing simple and easy to understand. And though it may seem a little more expensive, consider that these are the advanced antivirus applications, with more features than standard antivirus.
I wish the savings were more significant for 2-year subscriptions, but I suppose it's better than nothing.  
At any rate, it's time to see who wins the pricing competition. And the winner is…(drum roll, please)…AVG! Why would I rate AVG higher than Eset if their software is more expensive? Well, we're kind of comparing apples to oranges here. The AVG solution that's comparable to Eset's standard antivirus solution can be downloaded free of charge. 
Features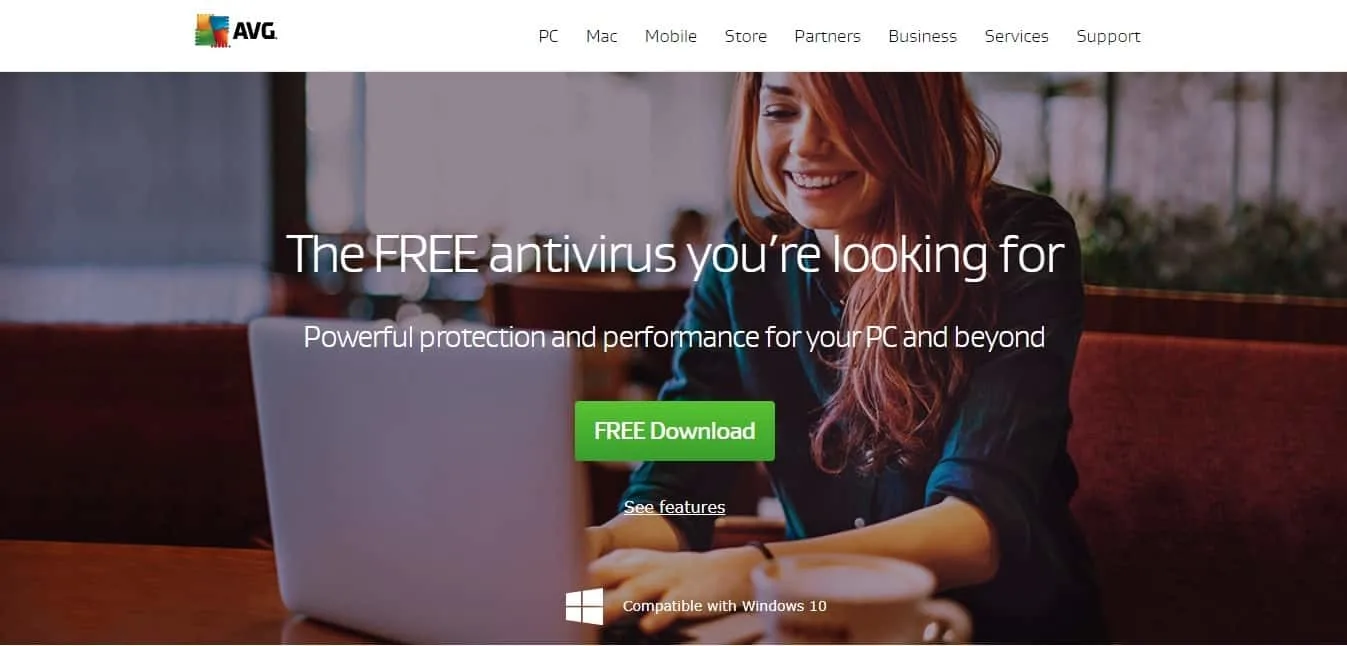 AVG, despite offering a free version, has surprisingly practical features. By that, I mean that AVG included features beyond the bare minimum needed to stave off threats. Naturally, the Ultimate version will have the most features, but the free version is admirable because it covers all your basic needs.
The following outlines the basic antivirus features provided by AVG: 
Threat detection and removal, including malware, viruses, Trojans, rootkits, spyware, adware, and more

 

Moderate online protection by blocking bad URLs, phishing attempts, suspicious downloads, and suspicious email attachments 

 

Includes an optimization tool that helps to correct PC performance issues 

 

Like any other provider, it includes continuous updates as AVG grows its database of the latest viruses and attack signatures

 
Likewise, Eset has a fairly basic set of features for its basic protection application, as follows: 
Helps defend against a wide range of malware threats, including viruses, Trojans, adware, spyware, scripting attacks, keyloggers, and more

 

Supports Windows, Max OSX, and mobile devices 

 

Has an impressively low impact on system performance

 

User interface is intelligently designed and simple to use 

 

24/7 support 

 

Includes a gaming mode to reduce the impact of scans, so your gaming experience isn't interrupted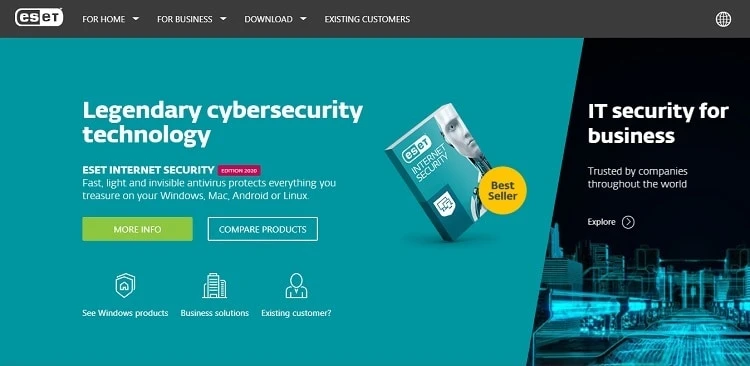 AV-Tests and Virus Detection/Removal Efficacy 
AV-Comparitives is a .org website that regularly audits, tests, and benchmarks the leading antivirus solutions to see how well antivirus solutions are at actually blocking threats. Fortunately, there is recent and relevant data for both Eset and AVG.
The following highlights the most important tests and their results: 
Performance test (impact on host system's resources) – AVG scored worse with an overall impact score of 12.5, while Eset scored much better with an impact level of 0.3.

 

Anti-phishing test – the data was incomplete and collected in August of 2015; AVG wasn't scored, though Eset was able to block 90% of phishing threats.

 

False alarm test – Eset won by generating the least number of false alarms (zero alarms) while AVG lagged near the back of the pack with 20 false alarms.

 

Malware protection test – AVG performed better, blocking 99.97% of threats and generating 20 false positives, while Eset blocked 99.70% of threats and generated 0 false positives.

 

Real world test – AVG blocked 99.6% of threats and left systems compromised 0.4% of the time with 2 false positives; Eset blocked threats 98.7% of the time and left systems compromised 1.3% of the time with 0 false positives.

 
So what do all of these data mean? Well, I think the tests speak for themselves and teach us a lot about the efficacy of each antivirus solution – both in a real world environment and a lab environment.
The key takeaways from the data are as follows: 
Eset has a drastically smaller impact on system performance

 

Eset generates far fewer false alarms 

 

AVG only blocked 0.27% more malware threats than Eset 

 

In the real world, AVG blocked 0.9% more threats than Eset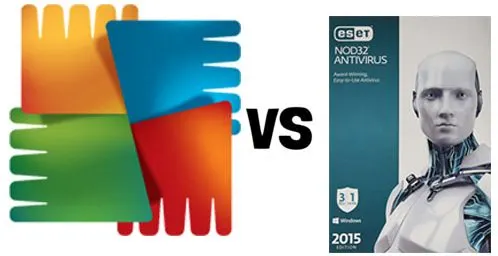 Final Thoughts 
So, after it's all said and done, which antivirus protection solution wins? Well, I can't believe what I'm about to say. I'm going to have to give the victory to Eset, for several reasons. First of all, it has extremely affordable pricing. I mean, just look at how cheap the mobile version is. You only have to shell out $10 bucks for protection, and the Windows and Mac versions are also fairly priced.  
Secondly, the features were better than average. I know that you're probably thinking AVG gave them a run for their money since the features are pretty evenly matched and objectively comparable. At this point, you might even think AVG is superior since it's free. But here is what tipped me towards favoring Eset: the AV-tests.  
AVG only performed slightly better than Eset in threat protection. We're talking about a fraction of a percent, which is insignificant. But what I really valued was the wide difference in system impact, and Eset wins hands down.
I absolutely hate it when an antivirus program brings my PC to grinding halt during a scan, and Eset did a great job of solving that problem. So much so that I would gladly pay a nominal fee to avoid dealing with that hassle again. 
Lastly, please be aware that I adore AVG. If you don't want to pay for an antivirus program, then by all means, do yourself a kindness and download the free AVG version. After all, everyone connected to the Internet needs total protection!
Further read: