If you've ever done the research for an antivirus program for your computer, there's a good chance you've heard of Kaspersky. While the name itself isn't easy to say, the software the company produces is easy to use.
Many users may associate Kaspersky with enterprise and business-level clients, but the truth of the matter is that this antivirus is perfect for anyone who wants to protect their devices against malware, viruses, and hackers.
But what is an antivirus? And why should you choose Kaspersky over other options on the market? We'll look answer these questions and many others as we take an in-depth look at what Kaspersky has to offer.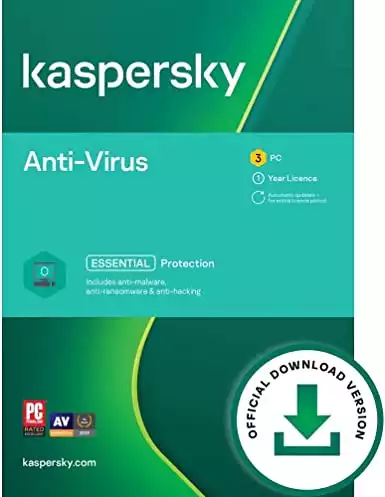 But first, let's talk about what antivirus is. 
What is an Antivirus?
An antivirus is computer software built to find and remove viruses and other types of nefarious programs that intend to infect your device. You can find antivirus programs for nearly every platform, including Mac OS, Linux, Windows, iPhone, and Android.
In today's online world, antivirus is more of an all-encompassing term. Nowadays, these programs will also remove more than viruses from your devices. An antivirus will scan your computer and eradicate anything it deems a threat.
Malware
Nearly everything we do is online, which is why it's so vital that you have a way to protect not only your computer but your information as well. Hackers and crackers are working hard to create new malware to attack your devices.
This malware can be used for a variety of purposes, including stealing your personal information, stealing your financial information, or taking control of your computer and spamming email addresses.
Of course, some of the threats to your computer can cause more damage than others, but in almost every situation, the data, memory, and CPU of your device will be compromised.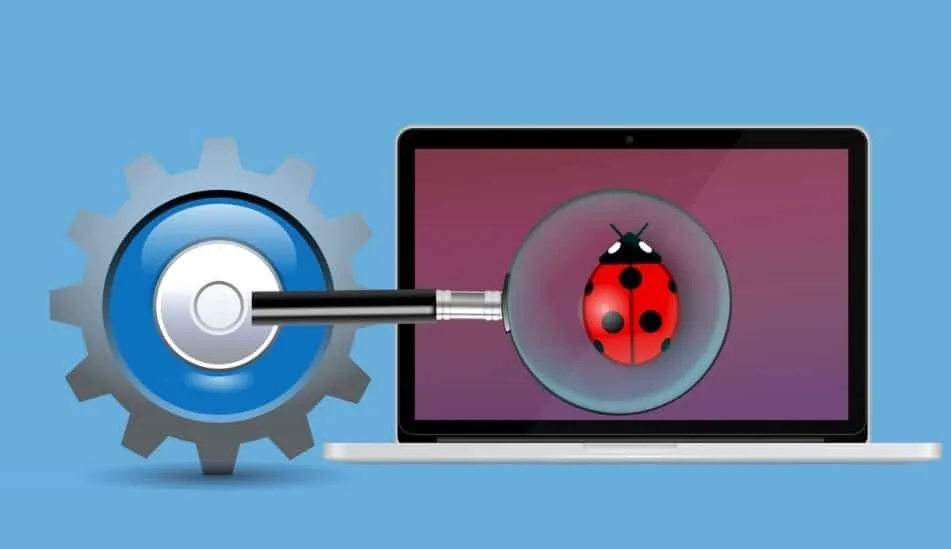 What Does it Do?
Installing an antivirus program helps to protect you and your computer in several ways. First, you can set the software to scan your computer on a regular basis. As a result, it will regularly identify threats and eliminate them.
You can also perform a manual scan at any time. This is especially handy if you think you may have inadvertently downloaded a malicious file or program. There are even some antivirus solutions that include browser extensions as part of their package.
These extensions will let you know when you've navigated to a potentially dangerous site, so you're always aware of potential viruses or malware. Additionally, antivirus software monitors the traffic coming to and from your computer, so it will know when suspicious files come across.
With an antivirus, these features and several others work together to make sure your devices are protected against malicious viruses and malware that may be hiding.
What to Consider When Looking for an Antivirus
When you're picking out an antivirus, you want to find one that fits your needs. That's why it's important that you find one that performs the way you need it to. Having an antivirus that works efficiently and effectively is critical, but there are other areas of consideration when looking for an antivirus provider.
Features and Functionality
You want an antivirus that offers the features that you need. What's the point in having software that doesn't perform the tasks necessary to make things easier for you? Find an antivirus with a comprehensive package, so you can customize it during set up or if things change.
You never know when a feature might come in handy. If you don't need it now, set up your software to work without it. Better to have it and not need it, than need it and not have it.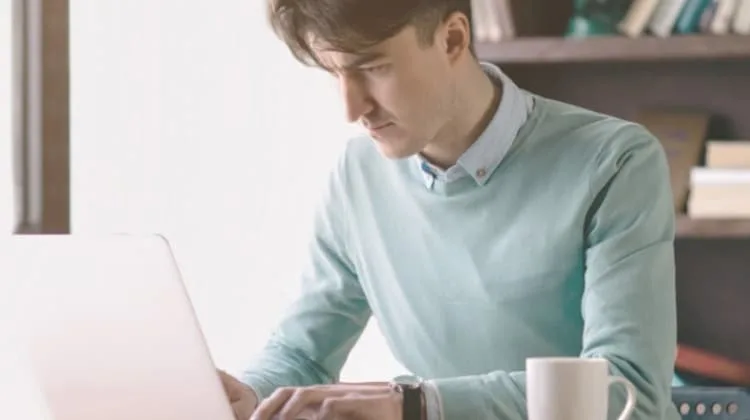 Ease of Use
If you wind up with an antivirus that is complex and complicated, there's a good chance you'll simply stop using it. At that point, what good does it do to have an antivirus? While the actual process of protecting your computer can be difficult to understand, the software you use shouldn't be.
At the very least you want to have the ability to customize your package any time you want plus receive updates and patches automatically. Another feature you should look for is an alert tool that will let you know anytime a threat has been identified.
Support
Another important aspect of an antivirus is the support you receive. If you select a free option, you may not get the customer service you need if you run into a problem. This can be especially important for anyone who isn't familiar with antivirus software.
With a solid customer support team, you'll have the peace of mind you need to know that anytime you run into a problem, there is somewhere there to help.
Regular Updates
Malware, viruses, and cyberattacks evolve rapidly, which means your antivirus can't possibly protect you against everything out there. However, some antiviruses update regularly, which means they're doing their best to provide you the best protection possible.
Keep in mind that the best antivirus software you find for your PC isn't going to be the best one for Windows and vice versa. Be sure to do some research and determine which one offers the best features and functionality for your operating system.
Lab Tested
Also, be on the lookout for an antivirus that can boast certification from multiple labs. These labs perform extensive tests across several platforms, so you know you're getting an antivirus that has gone through the wringer.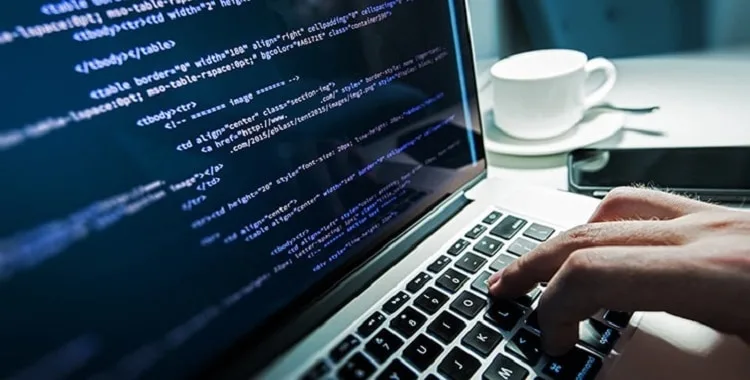 Additional Features
Something else to think about are the additional features that an antivirus offers. The best antivirus programs are constantly developing new and emerging features for their software to protect users.
These new features can help keep your computer safe as well. If you're on the fence about a few antivirus programs, determine whether or not they have some of the following features. It might help you make your decision.
Spam and firewall filters
Secure browser functionality for financial sites
Cloud backup options
Proactive abnormality and threat detection
Securely delete browsing information and sensitive files as needed
The trouble is that most people don't bother with antivirus software until they've already been hit. If you fall into this category, you may want to make purchasing an antivirus a priority. Doing so will keep your information and data safe before it is compromised.
Kaspersky is one of the most well-known and trusted antivirus software companies on the market. With nearly 300k clients around the world, Kaspersky has shown that it is a reliable and effective way to protect against viruses, malware, and other nefarious programs.
If you want an antivirus that offers high-quality features, online protection, and much, much more, then you should take a nice long look at Kaspersky. Let's dive a little deeper and find out just how well this leader in online security performs.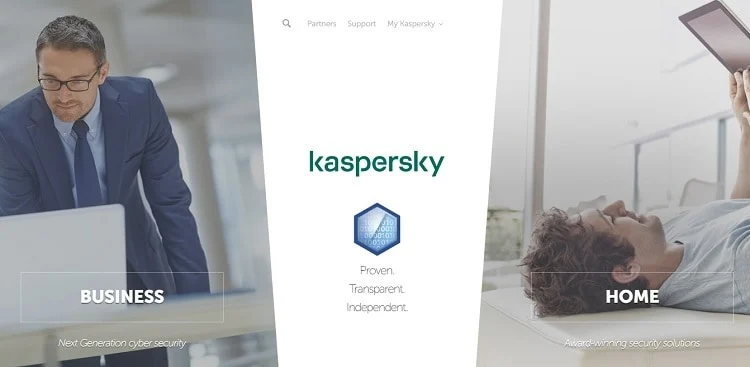 Platforms
Chances are good that Kaspersky supports the device you need to protect. With applications for Windows, Mac, Android, and iOS, you'll have an antivirus program where you need it most.
Whether you need it for a corporation, a small business, or just a few of your own personal PCs, Kaspersky has you covered when it comes to keeping your devices protected.
Downloading and Installing
The download and installation process for Kaspersky is pretty standard, so if you've installed other programs, you should have no trouble with this one. It takes most systems less than 20 minutes to download and install Kaspersky.
As the software installs, it will scan your device for any software that isn't compatible. If you have any other antivirus programs on your computer, you might want to remove them. Doing so will avoid problems that Kaspersky may run into with compatibility during installation.
Additionally, the software will ask that you connect to the Kaspersky network. If you agree, any antivirus or malware found on your device will be sent to Kaspersky for further review. This allows the antivirus company to continually protect you and other users.
You might be tired of hearing how amazing Kaspersky is, but the reality is that it's arguably the best antivirus software on the market. One reason for Kaspersky's success is due to it being one of the few options that offer real-time malware protection.
This means that Kaspersky identifies and protects your device against malware before it has the chance to get any further. Other antivirus programs wait until the threat is on your computer and then remove it.
Kaspersky will put a stop to trojans, worms, ransomware, rootkits, and of course, viruses before you know they're a problem. How can it do this? Kaspersky has access to many malware databases, so it quickly recognizes the majority of threats your computer will encounter.
That means you can browse online without worrying about causing problems with your computer. With Kaspersky's browser extension, sites that are dangerous will be marked as such, forcing you to click through if you're sure it's a page you want to visit.
Not only does Kaspersky provide safe browsing, but it also proactively blocks sites that are known to store malicious downloads or links. The software can also quickly recognize phishing scams.
For example, let's say you get an email that looks a lot like a login page for Amazon. Instead of checking that the email actually came from Amazon, you click on the link, which results in a phishing scam. With Kaspersky, the scam is blocked before the attack takes place.
Kaspersky has the whole package when it comes to security for your devices. This antivirus platform also provides internet security and a secure vault in which you can keep private documentation so threats can't get to them.
With the total security package available with Kaspersky, you can also encrypt and save your files through cloud storage solutions like Dropbox, Google Drive, or Microsoft OneDrive. This is a great feature to have in the event your computer bites the dust and you need to restore your system.
Another great option available as part of the Kaspersky security package is parental controls. For starters, Kaspersky allows you to use category filters to block out content. These filters are preset based on common restrictions including drugs, violence, and pornography.
Users can also choose to block content that has excessive profanity along with gaming or gambling sites. If you do need to grant access to a site to someone, you can unblock the content for a set period of time, at which time the filter will once again be enabled.
So let's say you have a kid in high school that needs to complete an assignment based on the negative impacts alcohol or tobacco have on people. With parental controls, you can let them view scholarly pages for a brief period, but once the time expires, these pages are no longer available.
Plus, you can set internet time limits as well. You can control how long your child is online within a 24-hour period. This is an ideal way to manage the amount of screen time your child is getting without constantly reminding them to "get off the computer."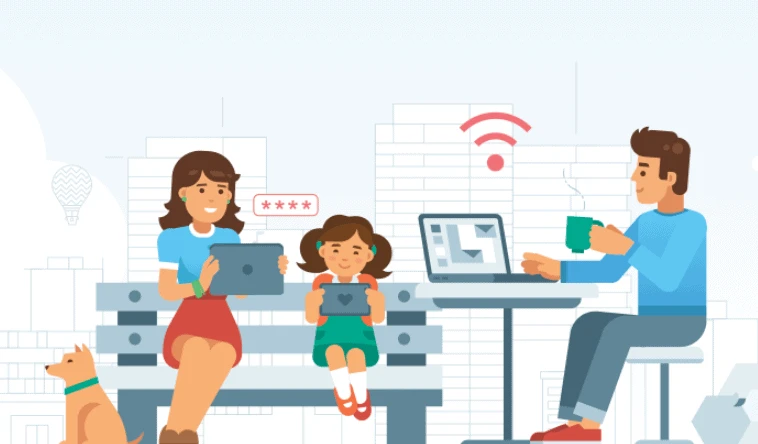 Online Protection
If you're looking for high-quality protection while you're online, look no further than Kaspersky. With its antivirus internet security, traffic on your network is encrypted. This means your online activity can't be tracked, so your personal information and data are protected.
So if you do a lot of online banking or financial transactions, Kaspersky has your back. This also applies to shopping online, which is a place where hackers like to capture your financial information and use it against you.
Webcam monitoring is also a feature available with Kaspersky's online protection package. This functionality alerts you whenever a program, person, or browser application launches your webcam. This applies to the one in your device as well as any connected peripherals.
This type of tool is great to have in your arsenal so that you can ensure that your webcam isn't spying on you or those you love. It's also a handy way to turn off your camera anytime your children are using your computer.
Firewall
Another great feature available with Kaspersky is its firewall. Aside from antivirus and malware protection, a quality firewall may be the most critical feature you want. With Kaspersky's firewall, you'll have the protection you need for both outgoing and incoming traffic coming across your network.
As a result, hackers attempting to break into your devices will be thwarted, which means your private and sensitive information remains on your computer, where it belongs.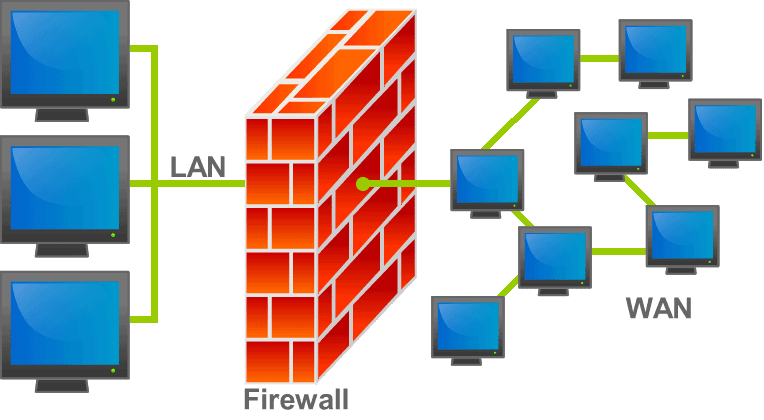 GPS Locator
For those that want to use Kaspersky on their mobile devices, all the tools and features available with the software are accessible. Of course, some tools work better than others on your smartphone, so don't be surprised if you discover that a certain feature doesn't behave the way you expect it to.
One example of a tool ideally suited for your smartphone is the GPS locator. With this feature, you can quickly find stolen or lost devices. It also allows you to know where your children are using location information from their cell phones.
Kaspersky also offers an app that allows you to lock apps, so you can prevent your child from accessing programs or applications that are inappropriate. You can also restrict usage at times when they should be doing their homework, outside playing, or in their beds sleeping.
Packages and Features
There are several packages available through Kaspersky, which offer various tools and features. Here are a few of the options to consider as you make your decision.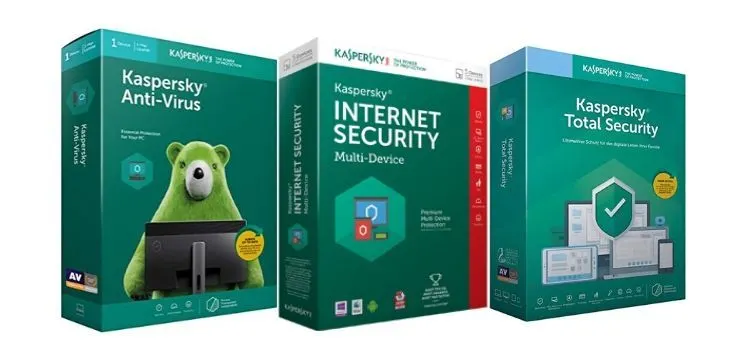 Antivirus
This is Kaspersky's entry-level option. This package works only on laptops and desktops, so if you want support for other devices, you'll need to move up a level. With the Antivirus tier, you'll also have access to:
Top of the line performance that won't cause system slowdowns or overloads
Additional protection against malware, viruses, and ransomware
Internet Security
The Kaspersky Internet Security 2021 tier is one of the most popular packages available on the Kaspersky platform. In addition to all the features available with the Antivirus platform, you'll also get the following:
Security during online financial transactions
Privacy protection while browsing online
Total Security
Kaspersky's top-tier package gives you the best possible protection for you and anyone in your home. You get all the features available with Kaspersky, including:
Password Manager
Parental controls and security for your children
Addition protections for all your private and personal data
Performance
What is the point of having the best protection available if it comes at the cost of reducing your computer to where it's nearly unusable? Fortunately, that's not the case with Kaspersky. With this antivirus software, you'll only notice a small drop in performance.
Plus, Kaspersky's antivirus software needs less than a gig of space on your hard drive to protect your device. The platform requires even less RAM, needing just 512Mb, which is an impressive feat in and of itself.
Kaspersky has gone to great lengths to ensure that when you use their product, you don't see a significant dropoff in the performance of your device. As a result, you can continue doing the tasks that are important to you with the knowledge that your computer has the protection it needs.
User Interface
When you pay good money for software, you want it to look professional, not like some kid designed it. That's exactly what you get with Kaspersky, but with the perfect blend of colors to keep the design simple and the dashboard easy to use.
The menus within the software are intuitive and self-explanatory, plus users can configure their dashboard in any way they prefer. When a green checkmark occupies the primary screen, you know your device has the protection it needs. If you see it change to red, then you know your computer is under attack.
On the bottom half of the dashboard, you'll find four buttons. You can use these to perform various tasks, including scanning your computer, launching an on-screen keyboard, checking the most recent reports, and updating your antivirus.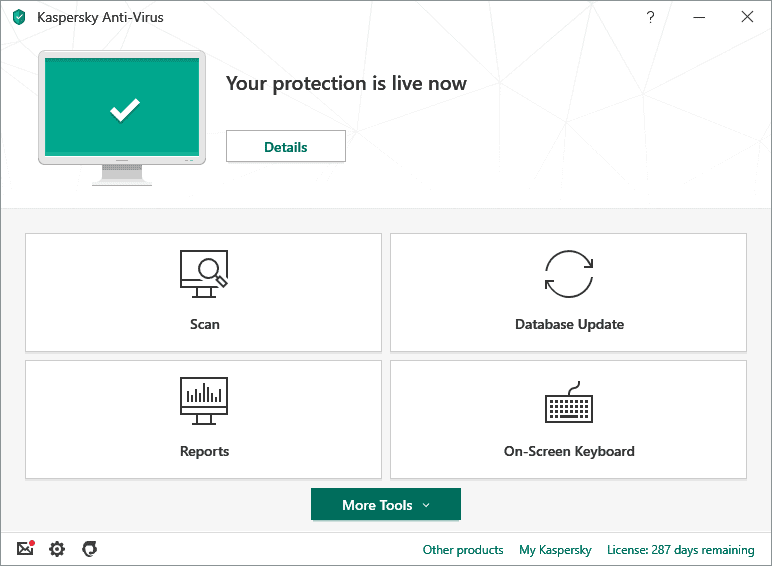 Scanning
When it comes to scanning for malware and threats on your devices, Kaspersky gives you all the access and tools you need. For starters, you can initiate a complete scan, which will check every drive on your computer, as well as the external ones.
It's customizable as well. If you only want certain files or folders scanned, you can tell Kaspersky and it will happily oblige. In addition to a complete scan, users have access to a quick scan.
Kaspersky's quick scan lives up to its name. You'll be impressed by just how quickly the antivirus reviews the contents of your computer, ensuring it's safe and secure. There is also a scheduler feature, which allows users to tell Kaspersky exactly when they want to initiate a scan.
While Kaspersky doesn't cause your computer to bog down when it runs – which you already know if you read the performance section – it's still not a bad idea to let the antivirus run any scans while you're away from your device.
One last tool to keep in mind is Kaspersky's vulnerability scan. With this feature, the program will search for problem areas in your operating system and do what it can to address them. This type of scan will find outdated programs, missing patches, or settings that put your operating system in danger of threats and malware.
Easy to Use
It's well-known that Kaspersky is arguably the most user-friendly antivirus program available in the industry. Many people don't know that Kaspersky has been around for close to thirty years, which means they've been doing their part to make things as easy for users as possible.
Thanks in large part to its longevity, Kaspersky has done everything it can to create a menu and dashboard that is easy to use, even if it may appear to be a little intimidating. Kaspersky always places the most important items on its main dashboard screen, so they are easily accessible.
Updates, settings, and scanning are all right where you need them. Plus, you can check the status of your license from the main dashboard as well, so you always know how long until you need to renew.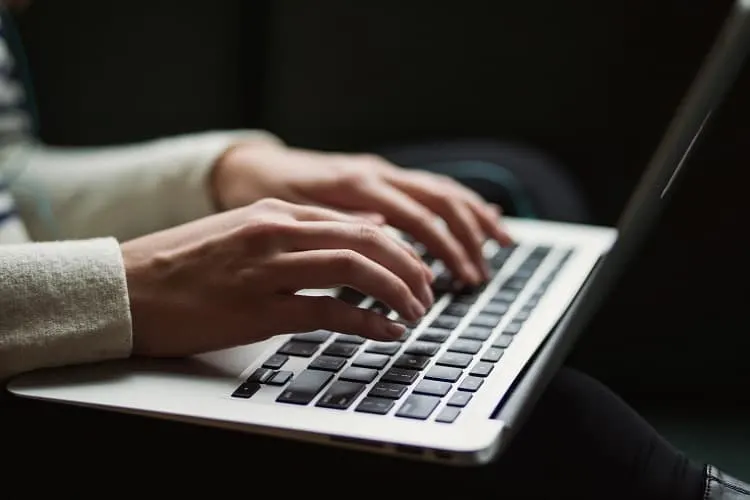 Customer Support
When it comes to customer service, there are areas where Kaspersky excels and where there is room for improvement. For example, Kaspersky offers a knowledge base that is very extensive and provides plenty of useful and helpful information.
The site also has an active forum and walk-through videos if you run into trouble during setup or want to know how to enable a specific setting. If you want more personal interaction, you can reach out to Kaspersky through their customer support page and submit a ticket.
Kaspersky's support is professional, courteous, and responsive. Whenever you have a problem, the team does its best to get it addressed as quickly as possible so you can get back to what you were doing.
FAQs
Here are a few of the more commonly asked questions that pertain to Kaspersky and the features it has to offer.
Is Kaspersky a trustworthy antivirus?
The answer to this question has to be a resounding yes. Kaspersky is a high-quality antivirus program that goes to great lengths to protect your devices against harmful viruses, malware, and other malicious threats.
Is Kaspersky worth its price?
Short answer, yes. Kaspersky is without a doubt worth it. The antivirus is among the best in its industry, which means shelling out a little bit more makes it worthwhile. You'll have all the protection you need against nefarious viruses and malware that seek to infiltrate your devices.
Is Kaspersky safe to use?
With its most basic package, users can install Kaspersky on up to ten devices. This includes software for platforms including Android, iPhones, Windows, and macOS. The antivirus protects your devices against hijacking and unwanted apps while protecting all your valuable information.
How well does Kaspersky work?
Several independent labs have put Kaspersky through testing and the results were overwhelmingly positive. Kaspersky detected all of the malware and viruses sent through tests, earning it top scores.
Is Kaspersky the Right Antivirus for You?
If we haven't already done so, it should be evident that Kaspersky is one of the leading antivirus options on the market today. It's latest offerings provide impressive features while giving its users several packages to choose from.
As a result, you get a reliable, easy to use, and affordable antivirus. Plus, Kaspersky isn't going to impact the performance of your PC much, so you don't have to worry about it bogging down your computer.
With multiple packages available, you can find one that makes the most sense for what you need. All provide excellent performance and high-quality features. You'll also get fantastic customer support with each package, so if you run into trouble, you'll have help.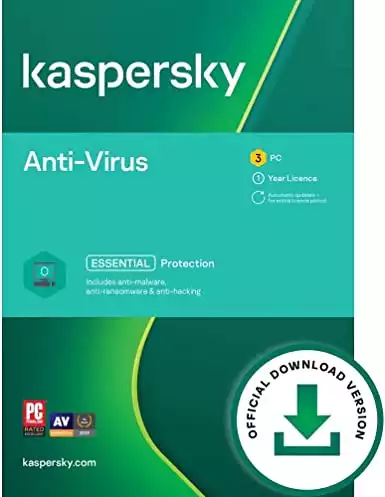 Overall, Kaspersky is one of the most recognized, well-known, and reliable antiviruses available. Whether you need protection against malware and hackers or need something more like security while you're browsing online, Kaspersky has you covered. See how Kaspersky Compares to Other Antiviruses: