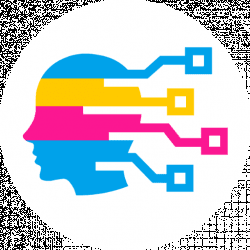 Latest posts by Digital Guyde Team
(see all)
I've run across their software quite a bit in professional environments, but the honest truth is that Sophos has security solutions for a wide range of problems, including (but not limited to) the following:
Next-gen firewall solutions

 

Network security packages

 

Secure Wi-Fi solutions 

 

Secure web gateway and secure email gateway solutions

 

Anti-phishing

 

End-user and server solutions, such as endpoint protection, mobile, encryption tools, server protection, and Sophos Home

 
At any rate, both Sophos and Kaspersky offer solutions to secure home devices, such as PCs, Macs, and mobile devices, though the pricing models vary. So let's kick off the review with a comparison of subscription terms.
Main Differences Between Sophos vs Kaspersky
The Main Differences Between Sophos vs Kaspersky are:
Sophos provides with a free trial of unlimited time, whereas Kaspersky offers a trial that only lasts 30 days
Sophos offers more security features, whereas Kaspersky is designed to provide the highest level of protection by balancing the number of features and offering better system performance
Sophos Premium Version is still in beta phase and being tested, whereas Kaspersky has a fully tested and working Premium Version
Price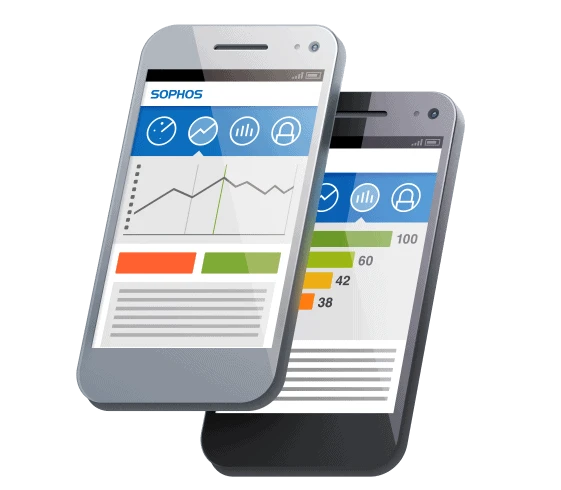 First off, it should be noted that both providers offer a free trial of their home antivirus software. However, the terms of the free trial are as different as night and day sophos anti virus takes an approach similar to AVG, and supplies indefinite access to free antivirus with regular updates and new virus definitions and signatures.
Kaspersky, (full review here!) on the other hand, is only currently offering a free trial of its home Kaspersky anti virus software for 30 days. Still, 30 days is better than nothing, so let's take a closer look at the subscription prices. 
The following prices outline the pricing model for Kaspersky Anti virus: 
I already mentioned that Sophos offers a free home antivirus solution. But just how much do home users have to pay for premium or advanced antivirus protection? Well, that's where things get a little interesting.
Believe it or not, Sophos hasn't finished production and testing of its Premium Home Antivirus software yet. In fact, it's still in the Beta phase, which provides you an opportunity to get it for free, though there are a couple strings attached.  
If you participate in the Beta, you get an entire year's subscription to the Premium antivirus for free. But, you do need to share performance data and feedback with the company. Basically, you get to test out the service for free, and I have mixed feelings about that.
While I do love Beta testing software, as far as antivirus is concerned, I would prefer a solution that is tried and true, and has been tested repeatedly with a high level of success. That said, if you want to give Sophos a chance, I'd hurry up and participate in the open Beta before it's too late.  
Features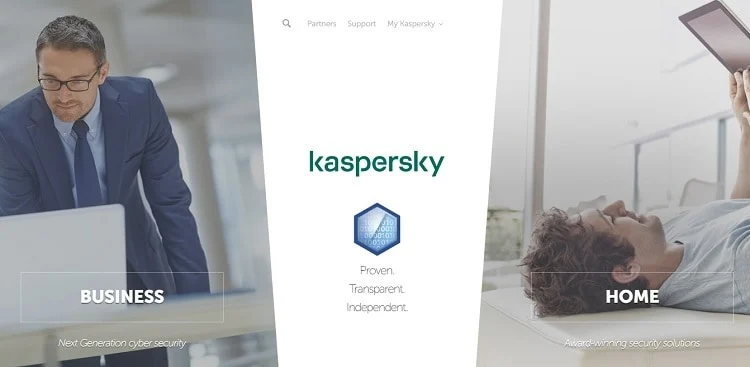 Kaspersky does have a relatively limited number of features with the standard antivirus plan. In a nutshell, it was designed to be streamlined by providing the highest level of virus protection with the lowest impact on system performance. For that reason, it lacks a lot of the advanced features, bells, and whistles that come with advanced plans.  
The following provides an overview of Kaspersky's features: 
Simple interface – the main screen only has four main areas, including Scans, Reports, Updates, and an On-Screen Keyboard

 

Malware security – highly successful identification and removal of viruses, spyware, adware, and rootkits with an impressively low number of false positives

 

Low impact on system performance – the software and scanning procedures were designed to have an extremely low impact on system performance

 

Flexible scanning – you can create custom scans to sanitize individual files and folders or scan the entire system at your discretion 

 
There really aren't many other significant features in the software, unless you want to pay for more advanced versions of the Internet security suite. However, one of the advantages to fewer features is a lower price. To that end, I do think that Kaspersky provides good value due to effective virus protection at a low price.  
Sophos, on the other hand, has 6 features that offer a well-rounded approach to personal virus security. Four of the features, as follows, are rather common: 
Malware protection – identifies, removes, and protects against a wide range of malware including viruses, Trojans, adware, spyware, rootkits, and more

 

Free for home use – technically not a feature by my standards

 

An "excellent" rating – by PC Magazine (while that's commendable, I'm not sure I'd call that a feature)

 

Multi-platform – protects both PCs and Macs

 
Also, there were two additional Sophos features that I don't typically see with other free antivirus solutions, as follows: 
Web protection – has the ability to block websites that are deemed inappropriate or annoying 

 

Web console – a web management console allows you to track and monitor protection on up to 10 computers

 
AV-Tests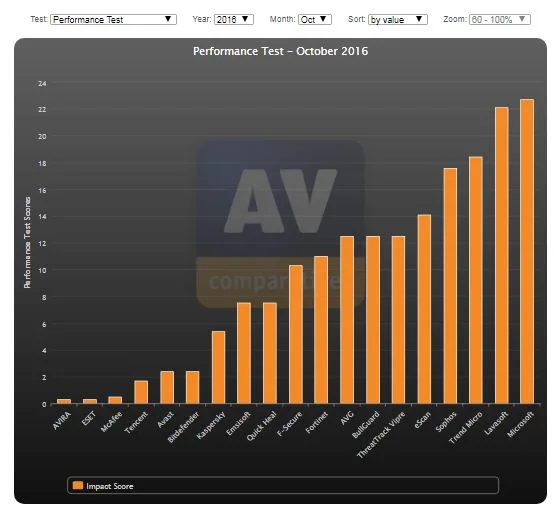 Unfortunately, I wasn't able to find any data on the AV-Comparatives website concerning benchmark statistics performed by security professionals in a lab environment concerning the Sophos anti virus solution.
The data is likely not available for two reasons. First of all, AV-Comparitives.org may not have thought Sophos a leader in the industry and didn't want to spend time benchmarking a non-leading provider. If that's not the case, then it's likely due to the fact that the antivirus solution is relatively new. 
Providers like Kaspersky and AVG (full review here!) are much older, so there has been a long time for benchmark tests. However, the Sophos Home Premium plan is still in Beta testing. Nevertheless, there is undoubtedly a ton of data for Kaspersky, as follows: 
Performance test (impact on host system's resources) – Kaspersky had an extremely low impact on system performance with a rating of 0.4. 

 

Anti-phishing test – Kaspersky successfully blocked 98% of phishing attempts but failed 2% of the time. 

 

False alarm test – Kaspersky only generated 4 false alarms, compared to the highest number of tested false alarms by CrowdStrike, which generated 125 false alarms.

 

Malware protection test – Kaspersky blocked 99.98% of threats, generated 4 false positives, and failed 0.02% of the time. 

 

Real world test – Kaspersky successfully blocked 100% of tested threats with no false positives.

 
As the data shows, Kaspersky performed extremely well, even when compared to other leading services. It has an extremely low impact on system performance, doesn't throw a lot of false positives or erroneous warnings, and stops malware dead in its tracks 99.98% of the time.
I do wish there was data available for Sophos by the same independent third-party testing service. Still, Kaspersky's high level of effectiveness is certainly hard to beat, even among other leading providers.  
Frequently Asked Questions
What is Sophos Endpoint Protection?
The Sophos Endpoint Protection is designed to stop endpoint threats. This Endpoint Protection has a simple and easily manageable malware detection design.
It uses deep learning systems to identify the threats, removes them, and stops them from spreading. The Sophos Endpoint Anti virus software is based on the Intercept X platform.
What is Kaspersky Endpoint Security?
The Kaspersky Endpoint Security provides you with effortless ways to protect yourself against threats like cryptos, ransomware, and other attacks.
With Kaspersky Endpoint Cloud Security, all you have to do is register and install the endpoint security software – and voila, your business is protected.
Can I use Windows Defender instead of Anti Virus Softwares?
The Windows 10 Windows Defender is definitely a good way to protect you from malicious links and activities, but, it is certainly not as good as the more advanced Softwares, like Sophos and Kaspersky Internet Security in this case.
So, if you want the ultimate protection you need to install antivirus software that offers web and internet
However, you can still use Windows Defender along with another free or premium antivirus to enhance its abilities for malware and ransomware protection making you much more secure.
Final Thoughts 
I admire Kaspersky a lot and think it's a great antivirus program that delivers a lot of value, and it really stands up to the benchmark tests. That's why I was surprised to see that Sophos is, in my opinion, the better option. I can't speak for the Premium version since it's still in the Beta phase, but the free version does more than the average free antivirus program.  
Plus, I loved how the free Sophos version added online web blocking protection in addition to a web-based management console. It's actually rather rare to see a free antivirus program with those two features.
So here's what I'd recommend: use Sophos over Kaspersky if you want a free solution or if you want to get in on the ground floor of the Beta testing process. On the other hand, if you want tested software with an extremely high degree of accuracy in identifying viruses, go with Kaspersky. 
Lastly, please be advised that you need to have some type of antivirus installed…even if you own a Mac. Failing to use antivirus software is like inviting hackers into your computer. Sooner or later, you're going to be attacked, so it's better to be prepared with a free antivirus program than leave your system unprotected.  
How does Kaspersky compare to other antiviruses?