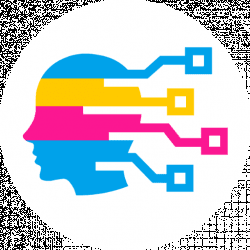 Latest posts by Digital Guyde Team
(see all)
Skype is one of the most secure messaging platforms in the world, though it started as a tiny little technological embryo fourteen years ago in 2003. Years later, it was acquired by eBay for $3.1 billion dollars, which is oodles more than a pretty penny. In the recent past, however, Skype was purchased by Microsoft for a jaw-dropping $8.5 billion (with a 'B') dollars.   
Given the popularity and success of Skype, you might mistakenly think that it's the best messaging platform on the market, and is even more alluring since it can be downloaded and used for free. Plus, it is much more than a messaging tool or video call app.
Over the years, it has become an integrated communications platform with expanded features. You can send SMS messages, send Skype text messages from computer to computer, call landline phones, video conference, group chat, and more.   
But Skype has some staunch competitors, some of which actually deliver superior service – especially with regards to privacy.  
Read more about remote software and tools here: Best Remote Software and Tools!
Why You Should Consider Alternatives to Skype 
A lot of people just assume that Skype is a secure messaging platform, but the reality is that it contains some massive privacy risks. Encryption isn't the end-all-be-all solution to online security and privacy threats for a lot of reasons.
For example, many software clients may employ some form of encryption, but often times the software isn't zero-knowledge, meaning the service controls the encryption keys and can decrypt users' communications.   
But to be fair, Skype did once encrypt conversations end-to-end between to nodes. However, the underlying security algorithms have changed after the Microsoft acquisition, and now Skype uses a more classic client-server model instead of a P2P model.
This means that user data is routed through Microsoft's servers and infrastructure first instead of being sent directly between two nodes. In and of itself, this small fact is very frightening, because Microsoft has been in the crosshairs of security purists for decades.  
I'm sure many of you have already heard the news uncovered by Edward Snowden concerning domestic wiretapping scandals by the NSA and programs such as PRISM.
In the past, the US government coerced domestic tech firms into forfeiting sensitive customer data in the name of combating terrorism to protect national security interests.
In fact, Microsoft gave the NSA access to reams of encrypted messages on a silver platter back in 2013.  
Many of these encrypted messages were sent through Skype. Unfortunately, because of the new client-server architecture of the service, the NSA was able to collect video calls from Microsoft. Just imagine that any time you've been using Skype for a video call, some invasive stranger in the bowels of Ft. Meade could have been silently watching and listening in to your call!  
But this wasn't Microsoft's only offense. To make matters worse, its flagship operating system product, Windows (especially Windows 10), was designed to spy on its users and to collect boatloads of personal information.
The collected information could then be used for "market research" or to be sold to marketing firms and other such entities. The bottom line is that Microsoft products have been highly criticized for being rife with security and privacy risks.   
So, to help you stay more secure and anonymous, we're going to take a look at the best alternatives to Skype.   
Appear.In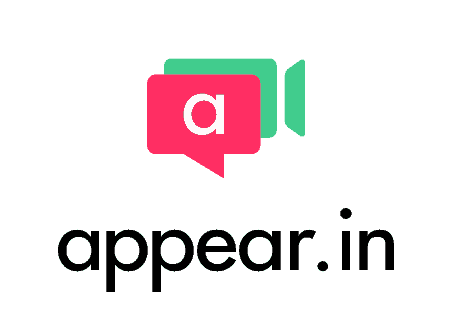 Appear.In has got to be one of the most convenient alternatives to Skype because it's so easy to use. I must admit, however, that the service operates on the "freemium" model, meaning that the free version doesn't have as many advanced features as the premium paid subscription.
Nevertheless, it's a free and useful alternative to Skype that can be used on any platform that's capable of running a web browser. There is an app for iOS devices, but I really like the fact that it can run in your browser. 
Plus, you don't have to sign up or download anything to make audio and video calls. It's even possible to group chat or group call with up to eight different people (12 with the premium version), and it even includes screen sharing features that are great for technical support scenarios, collaboration for work, or just for helping your grandparents with their computer problems.   
Viber 
Viber another multi-use messaging platform whose flagship service is video calls. And like Skype, Viber is available on both mobile and desktop operating systems, including Android, iOS, Windows, Mac, and Linux.
Essentially, it is available on all the major operating systems that are popular today. It's highly integrated with traditional telephony architecture, and you can even search for users by entering in their phone number.   
And it's really cheap to use. Like Skype, Viber will let you send as many text messages and make as many voice and video calls as you want for free, even from your laptop computer. And you can make calls to any number in the world, even international numbers. Last but not least, you can always create group chats for free as well, and the service lacks annoying advertisements.   
Talky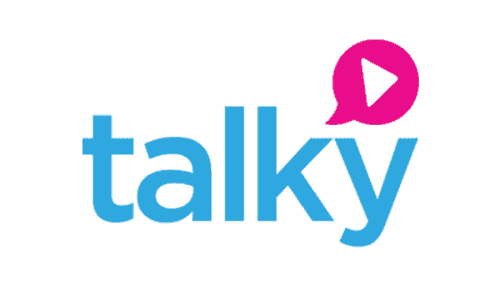 Talky isn't really a direct equivalent to Skype due to its software architecture. Really, it's more like Appear.In because it's a tool that primarily runs inside your browser. That said, it does have an app for mobile Mac devices running iOS. I think that, in part, this service was designed with team collaboration in mind, but it's nevertheless a great personal tool to use as well.
Users can contact up to 15 other people via group calls, which is great for team collaboration or family chats.   
All you have to do is visit the website, create a chat room, and then distribute the URL link to everyone you'd like to invite to the video call. It's really easy to use and very user friendly. There are some great security features too that prevent strangers from accidentally or intentionally entering your chat room.
You can easily use password protection features to keep strangers out – just make sure you share that password with your colleagues!   
ooVoo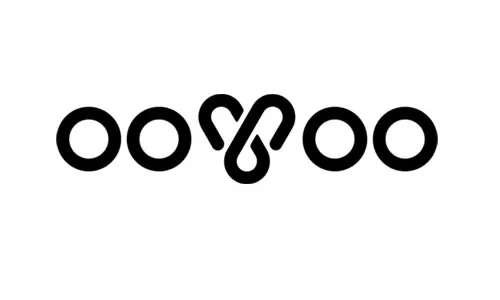 ooVoo has got to be one of the strangest named apps on the planet, but it's another great replacement candidate for Skype. Free users can contact up to 12 different people at a single time in group chats, which should accommodate most people.
If you need to contact more than 12 people at a single time, perhaps it should be done in person. What's really unique about this service is it's social media integration, which is something I don't typically see with other competing products.   
Oddly enough, it is able to contact people who don't use ooVoo via their social media accounts. In fact, you can actually call someone via their Facebook profile, and the receiver can answer via Facebook. The service is free, but they are always trying to make money by selling stickers and avatars. I find it a little annoying, but for a free service, I'll tolerate it.   
WeChat
Last but not least is WeChat, which I'm sure most of you have already heard about. So many messaging services are integrating and unifying all the different ways of contacting others, and WeChat has become a competent communications platform.
It's main app is aimed at mobile users, but be aware that there is also a web-based version. However, you will need to register the web version to your phone before you're able to use the service. Doing so helps prevent SIM card fraud.   
Not only can you video chat with your friends and family, but you can do all the other stuff too, like placing voice calls, sending text messages, and call landline phones. However, I did find it interesting that users don't yet have access to international numbers.
You can, however, make international voice and video calls to other users of the app. The only thing I don't like about the app is the "people nearby" feature, but it's possible to disable this feature to protect your privacy.   
Final Thoughts 
Microsoft is notoriously insecure, and it really is a crying shame that it bought Skype and abused its users by handing their information over to the NSA. Sadly, for me, Skype is well past its prime, and is slowly crumbling to dust. I can't, in good faith, recommend Skype to anyone due to the massive privacy invasions in the past, and Microsoft's operating systems are incredibly invasive as well.   
For these reasons, I highly encourage you to consider switching to one of the aforementioned alternatives. If you don't, you could be the next victim of spying by the NSA or other governmental agencies! 
Recommended Reads