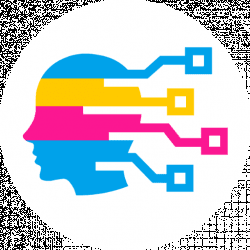 Latest posts by Digital Guyde Team
(see all)
"Do I even need antivirus security for my Mac?" If you're thinking that antivirus software is unnecessary on Mac systems, you're not alone. Most people erroneously think that simply because they're using OS X that they're impervious to viruses, malware, Trojans, and other similar types of malicious code.
In the not so distant past, this was true. And Apple wanted to look better than Microsoft, so they marketed their computers by saying they were superior regarding security. But times have changed, and Macs can get viruses now. The only problem is, a lot of Mac users aren't caught up with the times (which is pretty ironic considering the most die hard Apple fans buy the latest iPhone the instant it becomes available).
If someone tells you that your Mac can't get a virus, don't listen to them; they're dead wrong. Security isn't a problem you can simply ignore. In this case, what you don't know can hurt you. You might be thinking that it doesn't matter since Apple runs a tighter ship and plugs up security holes with patches as soon as possible.
And you're not wrong in thinking that. For example, Apple reportedly patched two enormous viruses that targeted the system's secure image. But each new successive virus draws more hackers to Mac systems like moths to a flame.
Why Macs Didn't Get Viruses in the Past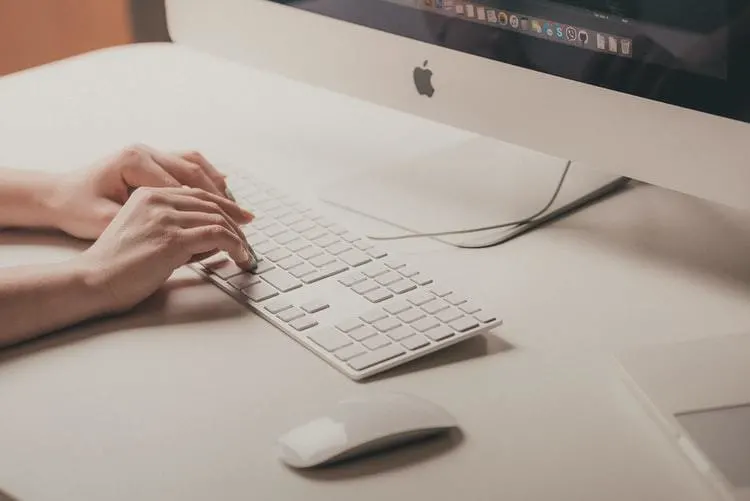 The Mac operating system has its roots in a Unix system known as BSD. Windows, however, was based on DOS (Disk Operating System). Naturally, over time both operating systems and their various forks grew, evolved, and took on  a life of their own.
But because they are so fundamentally different, each operating system needs its own special code and packages to write applications that function properly. For example, if you double clicked an executable program named install.exe from a Windows system, it would launch an installer wizard for your application. But the same file on a Mac wouldn't run, because the file systems, machine code, and operating system architecture are as different as day and night.
This is just one trivial example, but note that hackers have wreaked havoc and installed immeasurable numbers of malware and viruses by tricking users into running a malicious .exe executable file – which wouldn't do anything to a Mac.
Now consider things from a hacker's perspective. If you wanted to steal a lot of information or damage the most number of computers possible (I'm not saying you would, only that hackers think this way), wouldn't you want to cast as wide a net as possible? Hackers sure do, so in the past, it was common practice to target the Microsoft Windows operating system, since so many people used it than Macs.
And it's partially true: Windows systems are less secure than Macs. The largest reason why Windows is less secure deals with the myriads of flaws, bugs, and security holes in the code. The same bugs, vulnerabilities, and exploits may not even exist in a Mac system, making it unfathomably difficult for Windows viruses to spread to Macs (though some have in the past, such as scripting attacks).
So, several factors came together that made antivirus unnecessary in years past. Hacker didn't target OS X, it was harder to find security vulnerabilities within the operating system, and other viruses weren't able to run on both Windows and OS X without first being reprogrammed.
Though I don't want to burst any Mac users' bubble, I do have bad news for you. All of this has changed, and within the last four years, more and more viruses have been popping up on Macs. These days, using a Mac without antivirus is like jumping out of a plane without a parachute.
So, let's take a look at the best antivirus services for Macs.
Avira Antivirus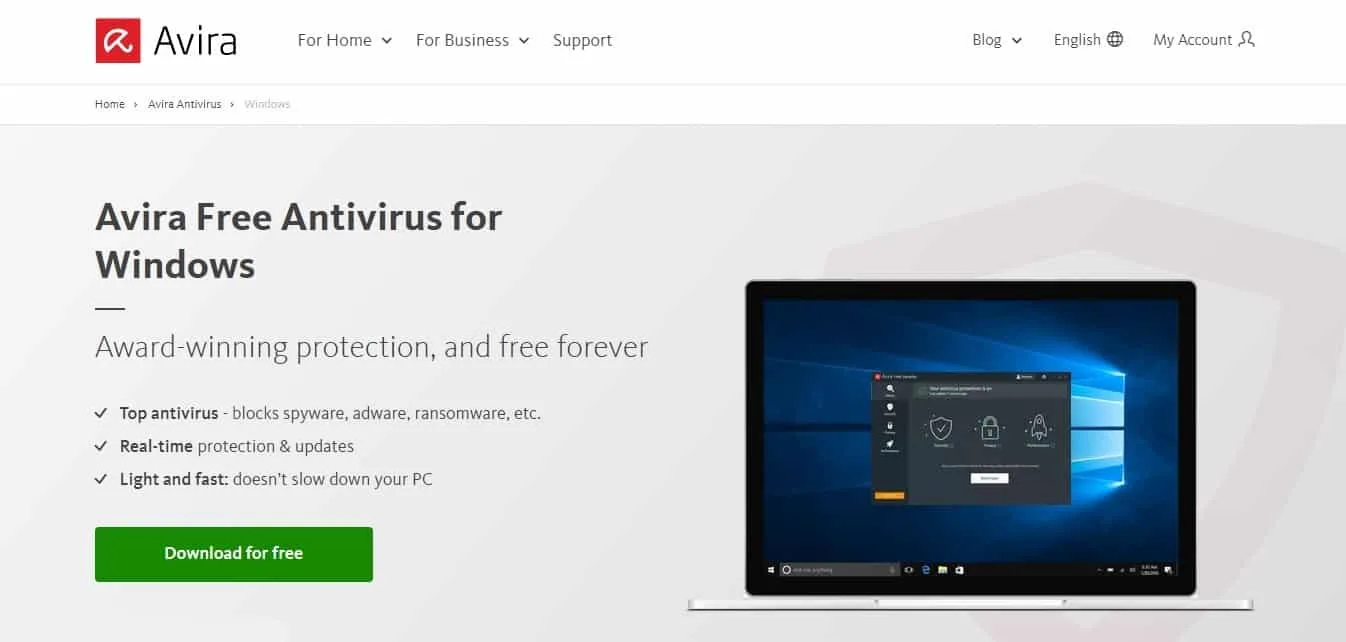 Avira is a great option for Mac users because they are completely free. Usually, I tend to think that free software can't keep up with paid software. As humans, we tend to perceive value based on price. However, Avira breaks the mold.
One of the key advantages to Avira is that it has the smallest impact on system performance, which is essential for antivirus software. Antivirus software typically needs to run for long periods of time in the background.
If software bogs down your computer too much, your Mac is essentially out of commission until the scans finish, which is highly undesirable. But Avira doesn't hog system resources as much as competing software.
And it has some great features, such as a real-time scanner to offer you immediate protection against threats. It does also have a manual system scanning feature, which allows you to control when the software scans for viruses and malware.
In addition, there is an integrated scheduler to remove the burden of manual scans, so you can "set it and forget it."Last but not least, it will quarantine suspicious files and potentially unwanted programs (PUPs), instead of automatically deleting them (even the best software will sometimes produce a false positive).
Bitdefender Antivirus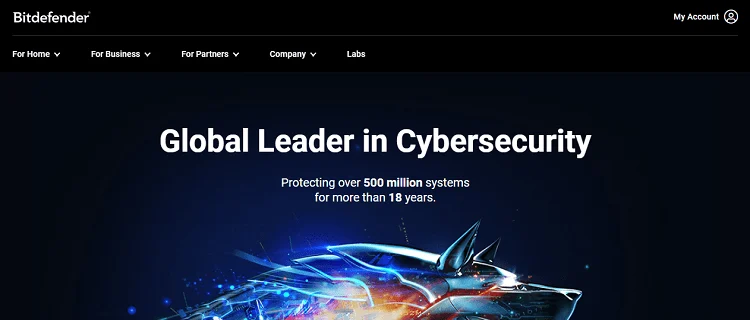 Bitdefender is a favorable alternative to Avira for Macs, though it does cost money. To secure up to 3 different devices, it only costs $38.97 per year. That makes the monthly cost $3.24, which is very reasonable. That puts them in the same price range as other digital services like cloud storage and VPNs.
On their website, they claim that their service has "zero negative impact on speed." That's because a key part of their service is cloud-based. However, I feel that this statement is misleading. The service does use some amount of memory, CPU cycles, and bandwidth, meaning that it does use resources and can slow down your Mac.
However, it's not as intrusive as other services. For instance, even though Norton Antivirus is known for being extremely strong, users have complained that their PCs become much slower when using it.
Conversely, Bitdefender is rather light. And it will help remove and guard against pesky adware, malware, and viruses. They too have a real-time protection feature, which the call "Autopilot." The Autopilot feature continuously monitors your Mac, look for suspicious activity, strange files, and odd changes to the file system to safeguard your Mac in real time.
Avast Antivirus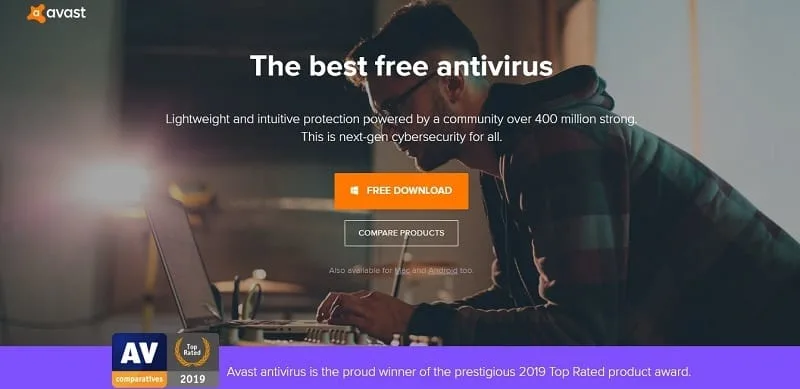 Avast is another free alternative for Macs, but there are a few drawbacks. First of all, it isn't as feature rich as other services, though it does do a great job of stopping viruses and malware dead in its tracks. In fact, they are known for being better at malware identification and protection than many of their competitors.
Unfortunately, Avast isn't as light as the two aforementioned antivirus software providers. Instead, their software gobbles up memory and CPU cycles, so it's best to run scans when you're not using your computer.
But they do have real-time monitoring of suspicious Internet traffic and can identify bogus URLs and malicious sites. Unlike many of their competitors, this security suite doesn't have parental controls or remote management. But privacy aficionados will like their ability to block attempts of websites and third parties to track browsing activities.
Also, they do have an email scanning feature. This may sound mundane compared to other features, but I would argue it's essential – though not every antivirus suite has this critical service. There are a lot of viruses, executables, infected downloads, and phishing attempts that are carried out by sending a malicious email. Having software to scan emails for potentially unwanted programs and viruses is key to preventing viruses from infecting your computer.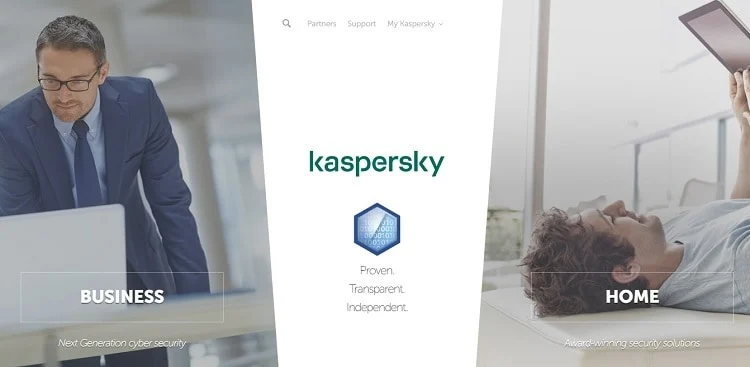 Kaspersky is our last good alternative for Macs, though I'd expect more viable Mac-centric products to emerge in the near future. This software originally started by supporting other operating systems – namely Microsoft Windows.
Nevertheless, they do a good job of keeping up to date with the latest threats, and continually update their virus definitions database to ensure your safety. By default, the software will automatically download the latest updates. But viruses and malware are only a fraction of overall threats, so they include features designed to safeguard your privacy.
One feature I really liked was their Webcam Protection tool, which automatically prevents cybercriminals from peering through your webcam. In my humble opinion, that technology should come standard on every device with a camera. The software also makes it nigh on impossible for others to track your online browsing habits.
And if you shop online (and let's be honest, just about everyone does in some capacity), their online banking and shopping security is a massive benefit. Every time you visit a website with a payment option, the software will use its Safe Money feature to check that the website is legitimate and secure.
A notable ancillary feature is parental controls to help manage what your kids can do online to help prevent them accessing inappropriate content or make purchases. Last but not least, Kaspersky does a moderately good job of not impacting system performance, so you can still use your computer in conjunction with real-time protection and manual scans.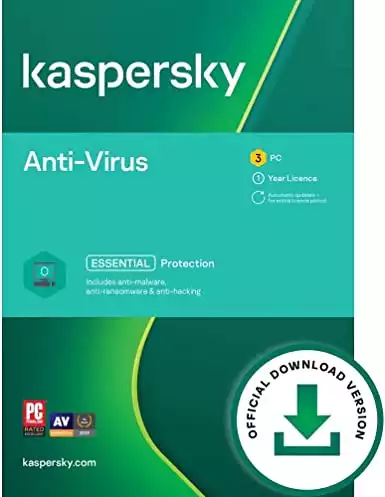 Final Thoughts on Mac Antivirus Solutions
The good ol' days of Macs being invincible in the face of viruses are long gone. Today, hackers have become so advanced that even Mac users need to use antivirus software. But so many Mac users live under the delusion that they're safe online, even without security tools. If you don't know which service you like best, I'd recommend at least taking advantage of a free trial to test the waters.
Though these services are branded as "antivirus tools," many of them prevent malicious attacks that did plague Mac users in the past, such as phishing attempts. Using a Mac without antivirus is like driving a car without insurance – sooner or later, it's going to catch up to you.