(Last Updated On: October 24, 2018)
Bitdefender and Malwarebytes are among the leading antivirus programs, and they keep pace with other big names such as Avast (full review here!), Kaspersky (full review here!), and Norton (full review here!).
The problem with choosing an antivirus service is you don't know how well they perform, what their prices are, or what features they include without first testing them out. Some people don't even use antivirus software because they'd rather not pay for a subscription.
But I urge you to use antivirus software. Failing to secure your system with antivirus is just asking for trouble, and if you've ever had a virus, ransomware, or another type of malicious program invade your computer, you know just how destructive they can be.
The best thing to do is to purchase a full-fledged version of a leading antivirus service. But if you don't want to pay, at the very least, I urge you to use a free version.
Today we're going to take a look at Bitdefender and compare them to Malwarebytes so you can make an educated decision before making a purchase. The first thing we're going to look at is their respective pricing models.
Pricing
Bitdefender Price List
If you like free software, then you're in luck – both Malwarebytes and Bitdefender offer free versions of their antivirus software. Bitdefender offers a free service that can be used indefinitely as well as a 30-day free trial of their Antivirus Plus application. Currently, they offer the 2016 version, but the 2017 version is going to be released soon. In fact, it's progressed to the beta testing stage.
In my opinion, Bitdefender has a rather complex pricing model that depends on the number of devices you wish to secure and how long of a subscription you want (between 1 and 3 years). The following outlines their pricing model: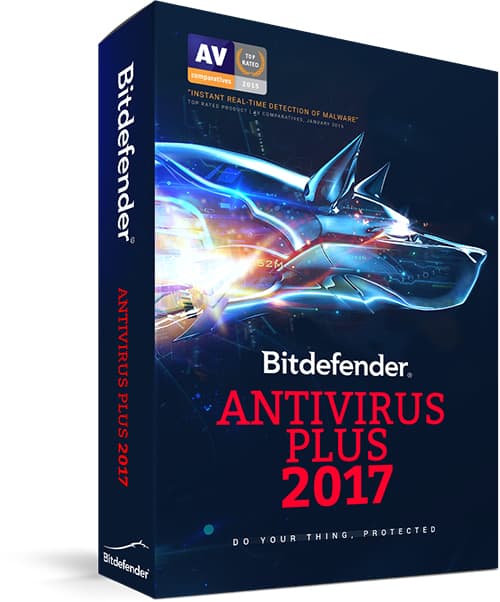 1 device for 2 years: $69.99
3 devices for 2 years: $89.99
5 devices for 2 years: $109.99
10 devices for 2 years: $129.99
1 device for 2 years: $89.99
3 devices for 2 years: $119.99
5 devices for 2 years: $149.99
10 devices for 2 years: $179.99
As far as antivirus software pricing is concerned, Bitdefender is a little on the high side. There are cheaper alternatives (even free alternatives), but they justify a higher price with cutting-edge features and the latest virus definitions.
Malwarebytes does have a free version as well. The paid version does have a 14-day free trial, and the following outlines its cost structure:
Malwarebytes Price List
1 PC for 1 year: $24.95 (For the latest prices and discounts, check here)
2 PCs for 1 year: $32.45
3 PCs for 1 year: $39.95
4 PCs for 1 year: $47.45
5 PCs for 1 year: $54.95
6 PCs for 1 year: $62.45
7 PCs for 1 year: $69.95
8 PCs for 1 year: $77.45
9 PCs for 1 year: $84.95
10 PCs for 1 year: $92.45
1 PC for 2 years: $39.95
2 PCs for 2 years: $51.95
3 PCs for 2 years: $63.95
4 PCs for 2 years: $75.95
5 PCs for 2 years: $87.95
6 PCs for 2 years: $99.95
7 PCs for 2 years: $111.95
8 PCs for 2 years: $123.95
9 PCs for 2 years: $135.95
10 PCs for 2 years: $147.95
As you can see, Malware bytes is nominally cheaper, usually between $5 and $10 dollars less for the same number of devices and length of subscription as Bitdefender. In all reality, they're really very close on pricing, so I doubt a few extra dollars would sway a user one way or the other.
Features
First off, it should be noted that neither product supports a wide range of operating systems. These products were specifically designed for the Windows operating system, and support Windows 7 and later versions. And like every other antivirus program, they both claim that they have the smallest impact on system performance.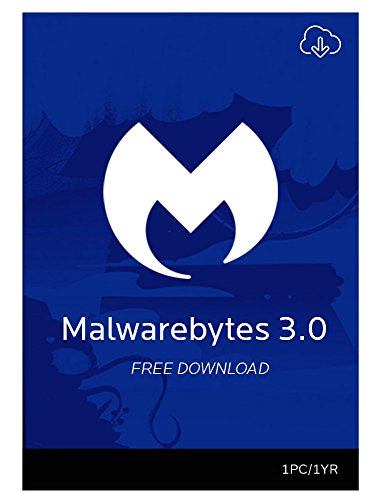 It seems that Bitdefender has a lot more features than Malwarebytes though.
Malwarebytes has a few main features as follows:
Can wipe and clean existing virus infections
Proactively protects against new infections
Offers real-time protection
Uses a blacklist of websites to prevent malicious scripts, phishing attempts, and similar threats
Offers optimized and expedited scanning tools
Hides from malware
The first feature is pretty straightforward. Malwarebytes can identify, quarantine, and destroy a whole host of threats such as malware, ransomware, viruses, Trojans, adware, PUPs, keyloggers, and other similar attacks. And by using advanced virus signature identification, heuristics, and behavior analysis, Malwarebytes can prevent future attacks from breaking into your system.
Their real-time protection can identify malicious background processes and strange files to quarantine them before they can do any damage.
Next, they use a constantly updated list of known malicious URLs to stop you from visiting a bad site. This will prevent phishing, bad domains, and scripting attacks. This feature can even prevent you from entering private payment card details into a fake site, which stops the attacker from stealing your credit card number.
In addition, Malwarebytes includes a HyperScan mode that only looks for active threats. This further decreases the number of system resources the scan consumes, so you can go about your business without experiencing any negative performance impact. Last but not least, the developers coded Malwarebytes to be invisible to viruses, so a virus can't disable or break the anti-virus application.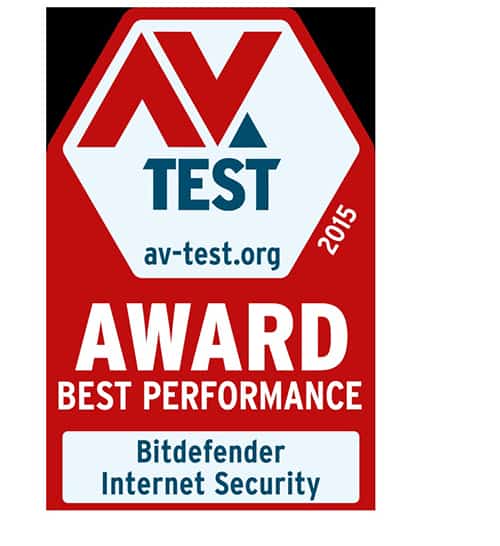 Bitdefender's Features
And that's all of Malwarebyte's features in a nutshell. But Bitdefender is a lot more feature-rich. First off, note that Bitdefender includes all of the aforementioned features included in Malwarebytes. For the sake of brevity, I will only include the additional features included in Bitdefender.
The following details the features included in Bitdefender that are lacking in Malwarebytes:
Privacy tools
Social networks malicious link detection and protection
Encrypted password database
Rescue mode, battery mode, and game and movie mode for hardware optimization
File shredder to ensure files are permanently deleted
Link checker for secure browsing
Technical support
First off, Bitdefender has privacy tools designed to stop ad tracking software and other attempts made by online entities to track your online activities. In addition, they include security for social media, helping to weed out bad links before you click on them. But two of the extra features I really like is the password database and the file shredder.
The password database uses a master password to encrypt all of your stored passwords. Even if a hacker got their hands on the database file, there's no way they could get into it without the master password since it's encrypted with AES-256.
Furthermore, the file shredder will eradicate data by writing over the space on the hard drive where it was stored multiple times with 1's and 0's. After putting a file through the shredder, you can rest assured that it can't be recovered (which is great if you're selling or throwing away an old PC).
Last but not least, they include a rescue mode feature. If you have been victimized by ransomware or your PC can't boot due to a virus, the rescue feature will help clean your system.
Final Thoughts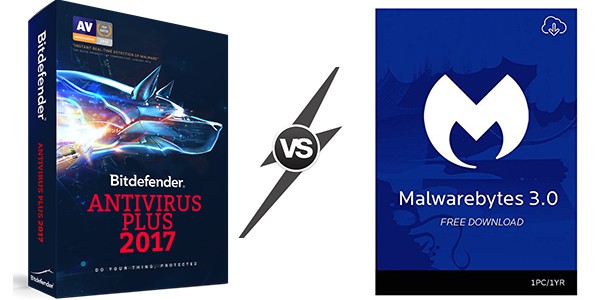 In my opinion, there's no comparison between these two antivirus products. Because they are very similarly priced (Malwarebytes is a tad cheaper), I'm more interested in the features. And Bitdefender is much more feature-rich. So I'd have to recommend Bitdefender over Malwarebytes.
Yet again, I must point out that I don't think Malwarebytes is in any way a bad product. The fact remains that Malwarebytes is highly sophisticated and a great tool for eradicating malicious programs. I just think that if you're going to pay for an antivirus program, you might as well choose Bitdefender since it gives you more bang for your buck.
On a final note, remember that both providers offer free versions of their product. If you don't already have antivirus software running on your PC, please download one of the free versions so you have some defenses against viruses. If you don't, you will regret it later.
How does Bitdefender compare to other antiviruses?