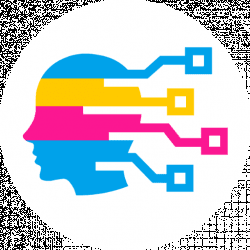 Latest posts by Digital Guyde Team
(see all)
Total Defense isn't one of the most popular household names in the antivirus and cybersecurity industry. But they provide antivirus software at such an attractive price that it's hard to say no. But who is Total Defense, where are they based, and is the antivirus software a hero or a zero? I aim to help answer those questions, so let's start off with a cursory understanding of Total Defense.
This provider was actually owned by a parent company, Cheyenne Software when it was founded way back in  1992 (almost 25 years ago). Later, it was bought out by CA Technologies, which combined some of the existing applications and tools into a product called eTrust Antivirus, which was distributed in the late 2000s.
Later, components of the antivirus program were "spun off" into the total Defense product.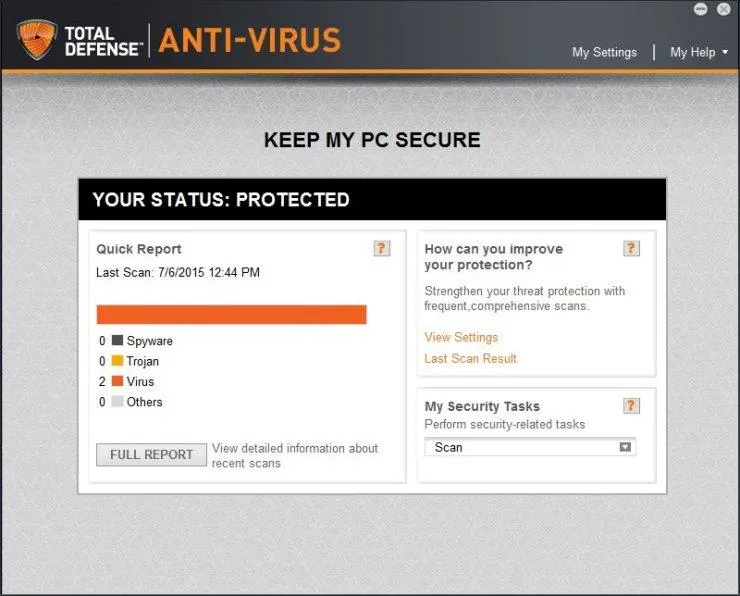 That's a pretty convoluted history if you ask me. And I was a little wary at first, especially since I hadn't heard of Cheyenne Software, though CA Technologies is well-known and operates its headquarters in New York, New York. In fact, it is traded on the NASDAQ.
However, it seems that Total Defense is its own independent company, and isn't associated with CA Technologies despite its roots and origins with the company.
At any rate, even though Total Defense may not be as popular a brand name as Norton, Malwarebytes or other similar vendors, name recognition isn't ever as important as an antivirus application's features, pricing, and other qualities. So, let's dig in, starting with the pricing model.
Pricing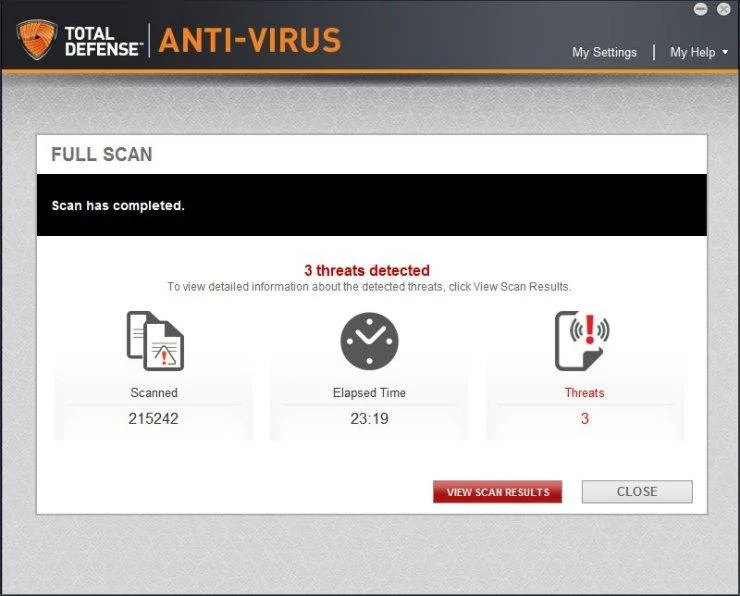 Total Defense Antivirus has a very affordable and attractive pricing model. I've seen some competitors offer rates that are so heinous they could even make Bill Gates blush, but Total Defense is reasonably priced, although certainly not the cheapest option on the market. After all, the antivirus industry is extremely competitive, and there are plenty of free options competing for users.
For reference, note the following prices as of July 2017:
I thought that the two-year subscription was really a bit of a joke in terms of savings. Technically, it even costs more than the one-year subscription, albeit only by a single penny. But what's the point of signing up for the two-year subscription if you don't save any money? Most competitors would discount the two-year subscription, and at least knock $5.00 off the price.
Also, note that the one-year subscription does claim that it's normally $49.99. But I have my suspicions. It's a common marketing tactic to make users feel like they're getting a good deal by "marking down" the price and crossing out the "regular price." It could be that the one and two-year subscriptions cost the same because of a temporal discount, but I'd really be surprised if that's the case.
Nevertheless, the three-year subscription does offer significant savings, and the prices are relatively modest. I'm going to give this service four out of five stars on pricing, though some of you may disagree. Before I conclude the pricing analysis, I did want to take a moment to make a recommendation to anyone who is dissuaded from using antivirus because of the aforementioned prices.
If you're too strapped for cash to indulge in a paid subscription for an antivirus program (everyone needs antivirus!), then please at least use a free version. I'd recommend the free AVG version since it isn't as watered down as the other free versions. Regardless, let's now move on to the features section to see if the price is justified by functionality, or if it's just another lemon.
Features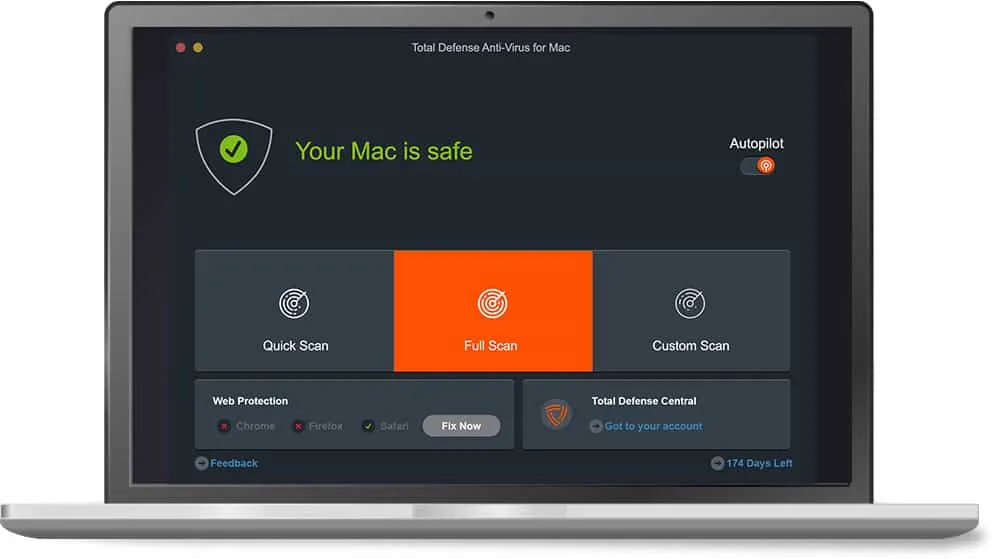 Despite affordable pricing, I was, on the whole, very disappointed with Total Defense Antivirus's features. Rather, I was disappointed because of its lack of features. There aren't really any bells or whistles with this application, which could be good or bad, depending on how you look at it.
The lack of advanced features does make it simpler to use, and fewer features and processes will have a smaller impact on system performance.
Having said that, I tend to look at it as more of a drawback. There are many free versions of antivirus that offer similar levels of features. Heck, there are even some that include more features. But before I turn you into a fellow naysayer, let's go over the list of features.
First and foremost, Total Defense Antivirus provides the expected and rudimentary function of protecting up to three PCs from malware threats. More specifically, it guards against viruses, ransomware, and spyware. Also, note that it only runs on Windows systems, though it does cover all of the Windows operating systems dating as far back as Windows XP.
It claims that it has no impact on system performance, which isn't strictly true. Any antivirus application, no matter how sophisticated, is going to use some amount of RAM and CPU cycles, it's just a matter of how much.
What this feature really means is that it has been designed to minimize invasiveness as much as possible, but every other antivirus developer is going to make the same claim. In addition, it includes automatic updates to protect against the latest threats.
Yet again, this is a given, and a mainstay of any antivirus application. All of Total Defense's competitors also offer automatic virus updates to catch the latest and greatest threats.
After all, what good would an outdated antivirus application be? It does, however, offer free upgrades, meaning that if they release a new version, you will be able to download the latest and greatest version of the software. It does not mean, however, that you can upgrade to the premium version without paying extra.
Past that, there aren't really a whole lot of other functional features. Instead, there are only guarantees and add-ons. For instance, the software is certified by the VB100 (Virus Bulletin) certification program.
Also, I did enjoy the fact that Total Defense throws in a 60-day money back guarantee in addition to a virus-free guarantee. If it fails to remove a virus, you can get your money back. And last but not least, there is free tech support.
In my honest opinion, I think the only advantages this solution has over other free solutions is tech support and guarantees. Free versions almost never have a guarantee, and lack tech support.
The following outlines the list of features included in Total Defense Antivirus:
Secures systems as far back as Windows XP
Usable on three PCs
No performance impact
Automatic updates
Free upgrades if a feature is added to Total Defense Antivirus (but does not upgrade your subscription to premium versions)
VB100 certified
Free tech support
60-day money back guarantee
Virus-free guarantee
Final Thoughts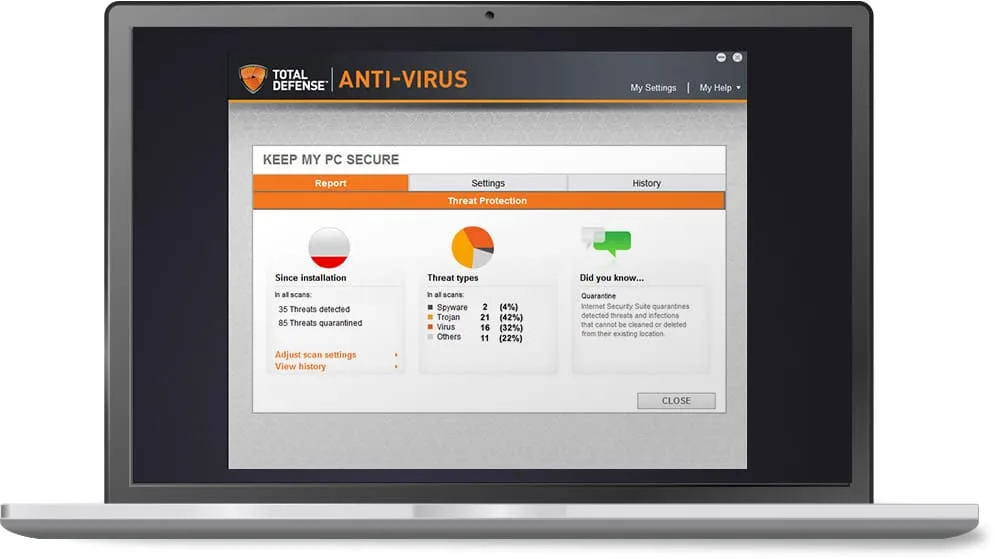 So, after all of that, what's the final verdict? I'm not sure I would pay for this provider, despite its moderate pricing. I was disappointed with the set of features with the basic Total Defense Antivirus product, and think that it lacked many superior features that are offered by even free antivirus solutions.
For that reason, I'd recommend Malwarebytes or the free AVG antivirus solution, especially if you're opposed to paying for antivirus software.
I do have to give credit where credit is due, however, and I think that the added guarantees (virus-free guarantee, 60-day money back guarantee, and free tech support) are the only reasons I would choose it over a free version. If you really need tech support and want a virus-free guarantee, then, by all means, sign up with this provider. But if it were me, I would move on a look for a more prominent security brand.
Recommended Reads