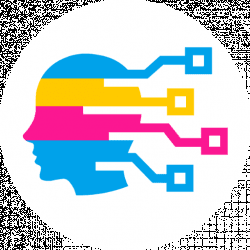 Latest posts by Digital Guyde Team
(see all)
TunnelBear is another leading VPN service provider with fantastic branding. As we'll discuss in greater detail, they're a bit different from other VPN service providers because they offer a completely free trial.
They've been featured and garnered positive reviews on credible sites such as LifeHacker and The Next Web (TNB), and they certainly seem to be credible and legitimate. But before we dig into the features of their service, let's take a closer look at this VPN service's pricing model.
Pricing & Features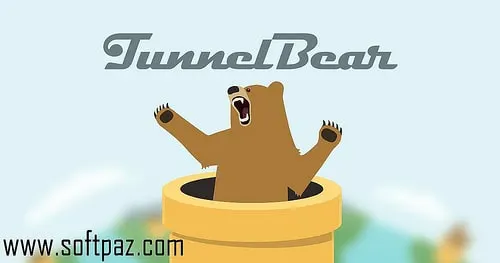 First and foremost, you should note that TunnelBear has a completely free version of their service. But as you might expect, it isn't as feature-rich as the paid versions of their service. In fact, it's quite a bit watered down.
Though they don't have bandwidth limitations on the VPN connection, they do have a monthly 500 MB data cap. However, they offer a unique opportunity by providing free users with an extra gigabyte of download capacity if the user tweets about their service.
It really is a clever marketing ploy. However, the data cap makes the free service unfeasible for long-term use for the vast majority of users. The paid version of their service starts at $6.99 per month, which is on par with the industry's typical pricing. The paid versions do, of course, allow unlimited bandwidth and data usage.
Users who want to take advantage of savings would be interested in the annual subscription plan, which costs $49.99 in total – making the monthly cost only $4.16. It doesn't include any extra features than the regular plan in addition to cost savings. In summary, the following outlines their pricing model:
In addition to favorable pricing, they have a service with a well-rounded set of features that make their service high quality. For starters, they actually allow up to 5 simultaneous connections per account, which is very atypical among their competitors.
Other services more typically only allow 2 or 3 simultaneous connections per account. That makes the per-device cost of the annual plan only $0.83 cents per month.
I would also like to point out that both their website and user interface are very clean, simple, and approachable for nontechnical users. While they don't have as many advanced features as some of their competitors, this could be a blessing to users who don't want all the extra bells and whistles.
Though they don't lack security, there were two things that I found a little disappointing. First off, they don't have a network of servers anywhere near as massive and expansive as other industry leaders. To date, they have servers in 9 countries around the globe, though I would expect them to expand over time.
Really, they only have servers in the most popular geographic regions, which make them a good fit for people trying to unblock streaming content services like Hulu or Pandora. Secondly, they are a terrible fit for users who want to protect Bit Torrent traffic. As a Canadian-based firm, they want to comply with copyright enforcement, and hence disallow P2P traffic on their servers.
Last but not least, while they do support all the major operating systems, there is one exception. TunnelBear doesn't currently support Linux. It's doubtful that they'll support Linux in the future, too. They market their service to average, nontechnical users – and let's face it, their target audience probably isn't going to use Linux anyway.
Privacy & Security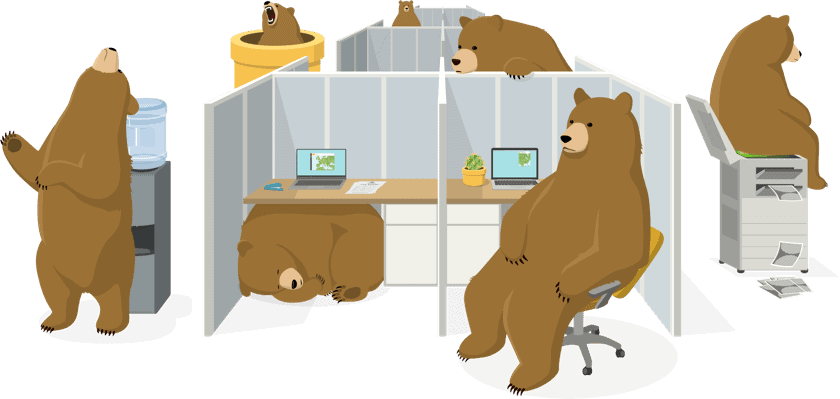 TunnelBear takes an interesting approach to security. They provide 128-bit encryption via OpenVPN. It's far more common for a service to offer 256-bit encryption. Though 256-bit encryption is technically stronger, it also has the classic tradeoff of security for speed since the stronger encryption algorithm requires more CPU cycles and memory.
I think that because they are marketing their service to nontechnical users, this choice was intentional. After all, the average user probably doesn't want to read up on the advantages and drawbacks of each and every security algorithm, but just about any nontechnical user will be more concerned with the speed of their connection.
And 128-bit encryption is typically faster than the 256-bit alternative – all things equal, of course. Interestingly enough, for devices running iOS, they use IPsec to protect data.
Also be aware that they are a Canadian-based company, so they won't be coerced by the NSA into forfeiting customer data. I would also mention that they have a pretty standard privacy policy, and they don't log user activity or data.
They do, however, track metadata such as when individual accounts connect to their servers, the user's IP address, etc. But again, remember that this information is only used for capacity analyses and statistics to plan for the future.
Performance & Speed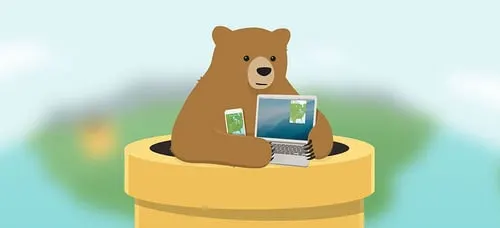 On the whole, I was relatively pleased with the performance of the TunnelBear service. It wasn't awful, but it wasn't the fastest provider I've ever tested, either. The following show the results of the speed test:
Download bandwidth retention: 90.8% (4.54 Mb)
Upload bandwidth retention: 82% (0.82 Mb)
Ping to speed test server: 70ms
Ping to Google DNS server: about 112ms
Basically, after I had connected the VPN, I seemed to lose about 9 percent of my download bandwidth as well as 18 percent of my upload bandwidth. It is fairly typical to lose a small bit of bandwidth and have slightly increased latency (depending on where you terminate your VPN connection) after connecting to a VPN service.
I'm not sure that I would recommend this service to people who want to use VPN tunnels to unlock foreign game servers. But they'll do just about everything else, including streaming video. I didn't have any problems streaming my favorite news content over the tunnel, and there weren't any buffer issues. Small file downloads didn't seem impeded either, and web browsing worked as I expected it to.
All in all, they are very functional with regard to their performance, speed, and latency. That said, there are certainly faster providers on the market – though they will likely cost more.
Customer Support
The support center on their website is, admittedly, a little basic. Users in need of assistance can open up a support ticket through the website. In addition, they do have some decent support resources on their website such as a knowledge base. They've sorted all their support and documentation into groups organized by operating system, which makes it very easy to find the information you need.
In addition to application-level documentation, they also include status updates, notifications, and account help for issues and questions regarding billing, password recovery, etc.
Pros & Cons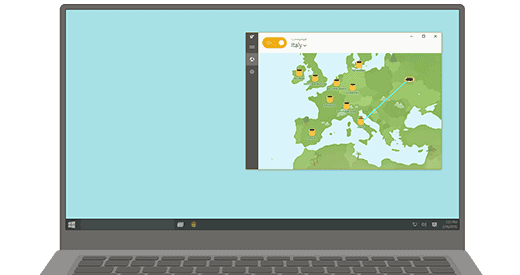 All in all, I think they are a great service. Personally, I would like a VPN service that has advanced features such as per-application tunnel routing, DNS leak protection, AES-256 encryption, and other goodies like a VPN kill switch (though users wouldn't really need one since they don't permit P2P traffic).
But as they say, there is elegance in simplicity, and this provider has that in spades. If you're the type of person that wants a streamlined, simple, and easy-to-use service, then TunnelBear is right for you. I'd highly recommend taking advantage of the free version of their service just to try things out.
You don't even need to enter payment card information to download their software, making it a wonderfully hassle-free process. In summary, the following outlines what we liked and what we didn't like about their service:
TunnelBear Pros:
Allow users an extra gigabyte of free download data for tweeting
Fast and reliable servers
Support all the major platforms
Provide strong encryption to free users that surpasses PPTP
TunnelBear Cons:
500 MB download data cap
Only offer server connections in 9 countries
Does not support Linux systems
Only email support is available
No P2P for Bit Torrent users