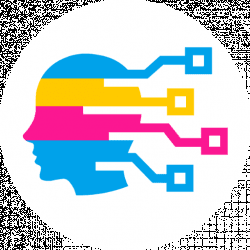 Latest posts by Digital Guyde Team
(see all)
There are so many security and antivirus solutions on the market that the average user doesn't know what they all do. And many of these software solutions use a lot of technical terms whose true meaning have eroded due to colloquial speech.
For example, some people use the word "virus" as an umbrella term that incorporates all kinds of different malicious programs including Trojans, adware, spyware, worms, rootkits, and other similar types of nefarious programs. Naturally, most people are confused about whether or not their antivirus program protects them from other types of threats, such as spyware.
But what is spyware exactly, and how does it work? To help answer these questions, let's start by dissecting spyware and describing how it works.
What Exactly is Spyware?
The simplest definition of spyware is any software or computing system that helps a third party gather information about a group or individual without their knowledge. Spyware can also be lumped in under the term "malware" (MALicious softWARE).
As opposed to other types of malicious programs, spyware is especially dangerous because it runs in the background, hidden from the view of the targeted user.
Other types of malware, such as ransomware, are more obvious, because they lock down a user's computer, demanding money before the ransomware will permit the target to use their computer again. One type of spyware is known as a keylogger, which is terribly dangerous because it records every keystroke a user enters.
Whether you're writing a novel, entering in credit card information, or logging into Facebook, the keylogger will record every keystroke and send that data to the hacker. Basically, they can see every single key you type.
And the worst part is the program is completely invisible without spyware removal software.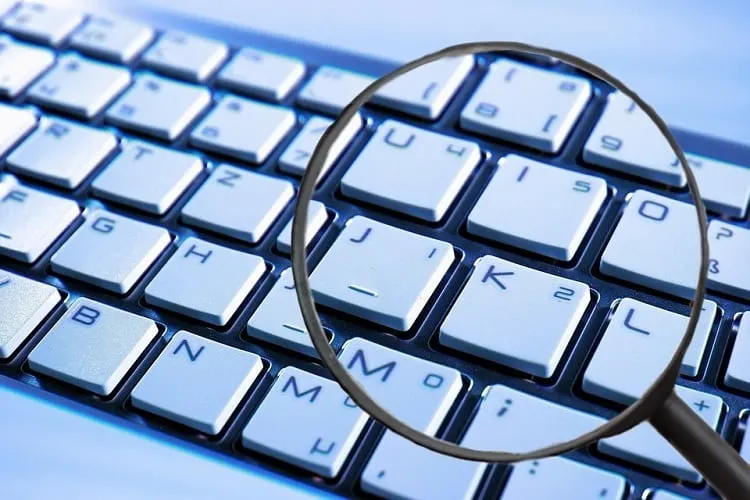 Though keyloggers are an extreme type of spyware, it's just the tip of the iceberg. Even a keylogger can have an ancillary attack mechanism that negatively impact the performance of your computer or mobile device. Some types of spyware deliver unsolicited advertising messages in the form of popup ads, and track users' behavior online.
But it's not the same as targeted online advertising. Targeted advertising is a legal form of marketing (with a few exceptions), whereby websites store information in cookies to display only relevant ads through a web browser. This type of advertising operates within the bounds of the law.
However, spyware that tracks online activity is much more invasive, and can even install additional viruses and scripts to record every click and website visited.
In a nutshell, spyware is any type of software installed without the knowledge of the end user. It tracks all kinds of information including keystrokes, mouse movements, usernames, passwords, and other types of personal information.
How Spyware Infects Host Systems
By now you might be wondering how spyware infects host systems in the first place. Basically, it behaves just like a parasite by hitchhiking. There's a lot of freeware and shareware (registry cleaners, false download managers, blacklisted browser extensions, etc.) that looks legitimate, but in fact, malicious background processes piggyback on the main service.
The most common way spyware spreads is by tricking a user into thinking they're downloading software from a reputable source. Since most users take the path of least resistance and install software without first scanning it with antivirus or spyware removal tools (many people don't even use virus protection tools), there aren't any barriers preventing the spyware from infecting a host system.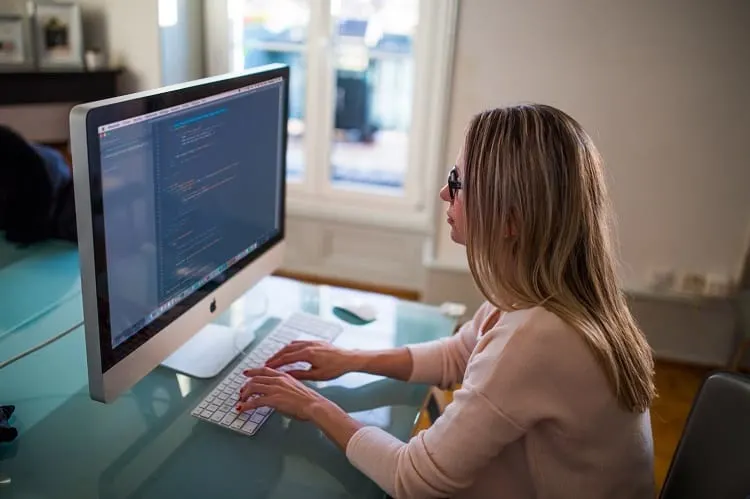 Protecting Yourself Against Keyloggers and Spyware
There are some best practices, in addition to using a spyware removal program, to help prevent being the victim of an attack.
First and foremost, never download or install software from questionable sources. This is especially true of Bit Torrent downloads, but there's plenty of malware lurking around SourceForge.
Personally, I have downloaded programs (like TrueCrypt) from SourceForge without any consequence. But even if you do your research, there's still a small amount of risk – which brings us to the next best practice. Always scan downloaded files with antivirus and anti-spyware software before decompressing, unzipping, running, and installing the downloaded file.
Some files (like simple video and music files) may seem benign and innocuous, but you'd be surprised at how many ways hackers can covertly package spyware. Furthermore, you can help mitigate the effects of a keylogger by using a password database.
Remember, keyloggers only record keystrokes. If you store your usernames and passwords in an encrypted database, all the keylogger will be able to read are the ctrl+c and ctrl+v keystrokes as you copy and paste your login credentials. Lastly, you need to use spyware removal software to identify and eradicate dangerous spyware.
In summary, the following outline best practices to avoid being victimized by spyware:
Only download software from known, reputable, and trustworthy sources (e.g. firms accredited by the Better Business Bureau) – there are few exceptions to this rule
Avoid risky Bit Torrent downloads
Scan every downloaded file with antivirus and anti-spyware software before opening and running it
Use an encrypted password database (like KeePass) to copy and paste complex passwords to prevent a keylogger from seeing your passwords
Use spyware removal software to exterminate unwanted invasive malware
Keeping these best practices in mind, let's take a look at the best spyware removal services and tools.
Malware Bytes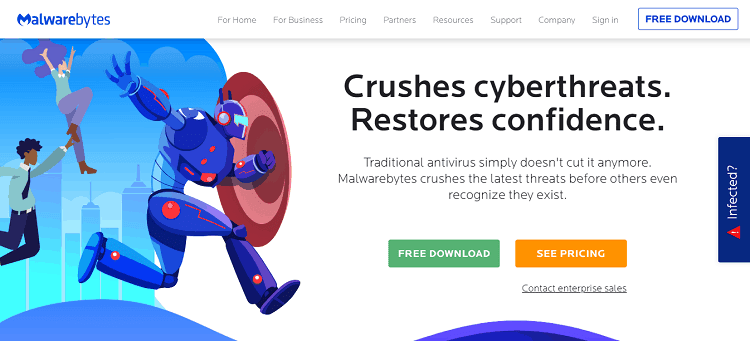 Malware Bytes offers both free and paid subscriptions, though the free version is awfully watered down. For the best protection, you really need to take advantage of the paid service, which costs $24.95 (For the latest prices and discounts, check here) for 3 PCs.
It's really an all-in-one malware tool, which will still help you identify and remove spyware.
If your computer is already infected, it has a cleaning utility designed to remove malware, viruses, spyware, rootkits, and other harmful programs. They're constantly updating their threat database to protect your computer and data from the latest vulnerabilities.
The paid version will even offer real-time protection by constantly running in the background, halting malware before it has a chance to work.
In addition, the premium version will prevent known malicious websites from delivering an infectious payload. And the paid version even has a "Hyper Scan" mode to speed up scanning times by only targeting active threats.
I'm really impressed by this software, because it has a feature that prevents malware from interrupting its scanning and removal process, ensuring malware won't corrupt your installation.
If you don't want the paid versions, then by all means take advantage of the free version. Some protection is infinitely better than no protection.
AVG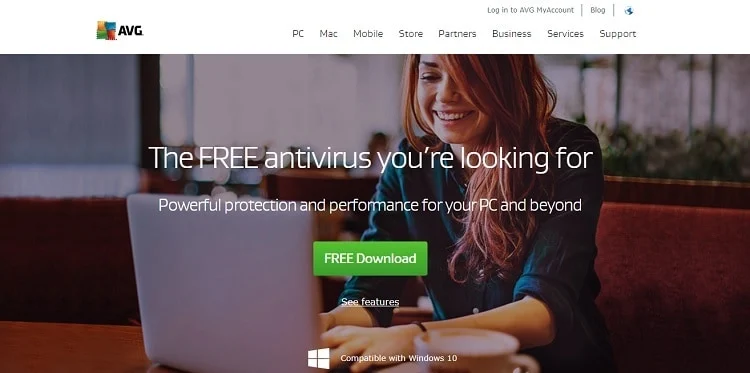 AVG is rather more expensive than Malware Bytes, but it has a lot more features. There are three main versions of their Antivirus product, including a free version, a single device license ($49.99), and an unlimited use license ($69.99) (For the latest prices and discounts, check here).
The free version is stripped down and rather bare-bones, but it will still help block and remove viruses, spyware, and other types of malware. In addition, the free version has link protection mechanisms designed to thwart malicious social media, Twitter, Facebook, and web links.
The 1-PC license adds extra functionality to the free version in two ways. The first way is what they call an "online shield," which basically scans downloads and compares download URLs with known threats for prevention. The second feature is pretty cool, because it allows you to encrypt and password protect files (which is great if you use an unsecure cloud storage service like Dropbox).
Finally, the unlimited PC option adds features such as anti-spam, Mac and Android support, and "priority updates." To be fair, I think priority updates should be included with all versions, but it's clearly a marketing tool.
Bitdefender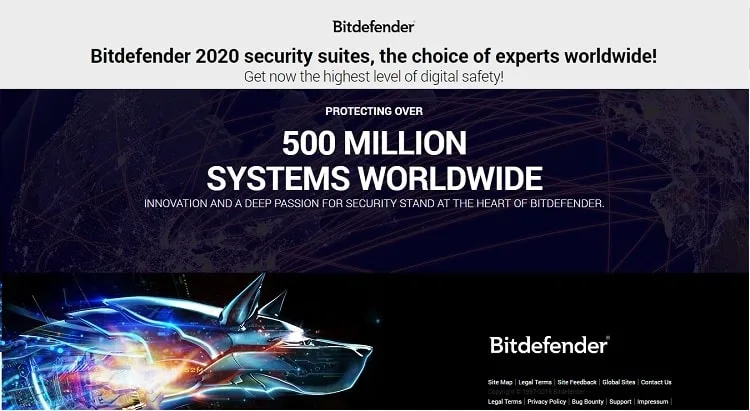 Bitdefender has a range of products and services that will help wipe out spyware and viruses from your computer and offer proactive protection and prevention. However, the product most advantageous for home users is their Antivirus Plus 2016.
It costs $38.97 for up to 3 computers, and will help stop a wide variety of malware types from infecting your devices.
They are known for having the least impact on a host system while performing scans. In fact, they claim that there is absolutely zero impact on performance, though this isn't strictly true. The truth is that it does impact system performance, but at a level so small that most users won't notice a difference (a huge plus if you hate making your computer unusable during a system scan).
Plus, it's extremely easy to use. The interface isn't cluttered, and it runs in the background to offer real-time protection. They named this feature "Autopilot," and it can block virus and spyware activity without interrupting you. Though most antivirus and spyware removal utilities offer real-time protection, Bitdefender is probably the easiest for non-technical folks to use.
Final Thoughts
Malware Bytes, AVG, and Bitdefender are among the most popular tools to remove spyware. I'd highly recommend using one of these trustworthy services instead of straying to a freeware option. Remember, a lot of freeware (yes, even antivirus and security applications) can contain malicious code to catch unsuspecting victims off-guard.
The risks of using freeware – or for that matter, not using antivirus/spyware removal tools at all – are too great to ignore. Since these services are owned and operated by legitimate and trustworthy firms, you're better off using their free trial or watered down free version than a shady executable file from Bit Torrent or SourceForge.
If you forgo antivirus and spyware removal tools, for all you know, there could be a hacker watching all of your keystrokes right now. I don't want to sound pessimistic, but it's 2016, and the Internet is a dangerous place.