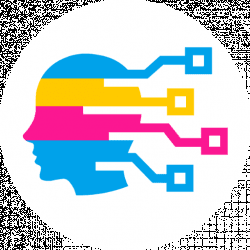 Latest posts by Digital Guyde Team
(see all)
If you're aware that you need antivirus and antimalware software to prevent hackers and online threats from thrashing your computer and personal information, you deserve a genuine pat on the back. Too many average users forgo antimalware protection because they live life thinking that "It will never happen to me."
But the honest truth is that just about everyone has been victimized by a malicious application at one time or another in their lifetime.
Many people have been victimized repeatedly, and masses of people have malware running the background of their computers without their knowledge. The risk is too great to forgo using any antimalware at all. At the very least, everyone should be using a dumbed-down free version of an antimalware solution – the stakes are just too high.
Even so, how on earth are you supposed to know which one to select? The antivirus and antimalware industry are becoming increasingly crowded with each passing year. Though only a few providers lead the pack, you may be tempted to use a provider you haven't heard of due to more favorable pricing.
At any rate, we want to help you make an informed decision before you subscribe to a service or purchase software.
Today we're going to be looking at Avira versus Kaspersky. Chances are you have heard of both services already since they are both quality providers. But which one is better? That's not an easy question to answer, so we're going to pick these providers apart piece by piece for an objective comparison, starting with pricing.
Pricing
In my opinion, I think that both providers offer favorable pricing – especially when you're looking into a single device license for a single year. Naturally, like most other digital services, these two providers will significantly discount their rates with longer-term subscriptions.
Kaspersky currently has the following pricing options:
Avira has a similar pricing structure that is dictated by the number of devices you wish to secure and the length of the subscription as follows:
As you can see, Avira is significantly cheaper. Both providers have different policies concerning how much they discount their multiple-year subscriptions. Avira and Kaspersky are really only comparable to pricing with the single-year single-PC subscription. Past that, Avira becomes increasingly more inexpensive, and the price gap widens.
It's also worth mentioning that both providers have a 30-day free trial of their service, giving you an entire month to play around with the software and test out its features on your own. Furthermore, I should mention that both providers have a completely free version of their service.
It's really just a dumbed-down version of their paid subscription software and lacks just about all of the advanced features.
But if you don't want to pay for antivirus protection, then it's better than nothing. Everyone with an Internet connection in the modern world needs some kind of antivirus protection, and a little defense is better than none at all. So if you don't currently have antivirus software running on your PC and you're opposed to paying for it, I strongly urge you to download a free version.
Kaspersky's Features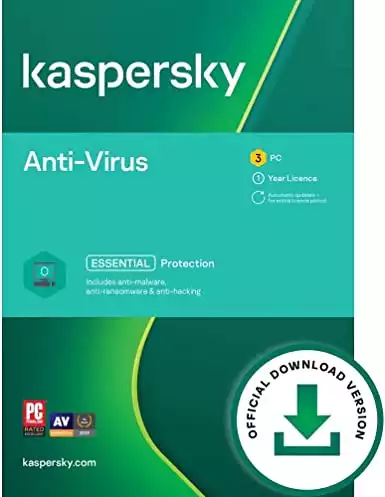 Kaspersky (full review here!) is a standard Antivirus solution has some decent features, but they weren't so advanced that I wanted to say 'wow.' Instead, I think they do a pretty average job of providing all the essential features that you need to stay safe, and then only include advanced features in more expensive software packages.
First off, note that the real heart and soul of their basic antivirus package is the ability to detect and remove malicious software like viruses, Trojans, ransomware, keyloggers, rootkits, and other types of nefarious applications.
Naturally, they have optimized the scanning process to have as small of an impact on system performance as possible, and they designed the interface to be accessible and easily usable – even if you're not technically inclined.
But aside from these relatively basic features, there's not much else the standard antivirus application will do. It seems to me that Kaspersky tries to upsell clients on the truly full-featured version of their security package, which is called Total Security. The Total Security Package includes a lot more crucial features that just about everyone needs to stay safe online.
Notable advanced features of the Total Security package include anti-phishing tools that run off of a database of known bad URLs, tools to prevent online tracking, local file encryption, parental controls, an encrypted password database, and features to improve the security of online transactions and digital payments.
How does Kaspersky compare to other antiviruses?
Avira Feature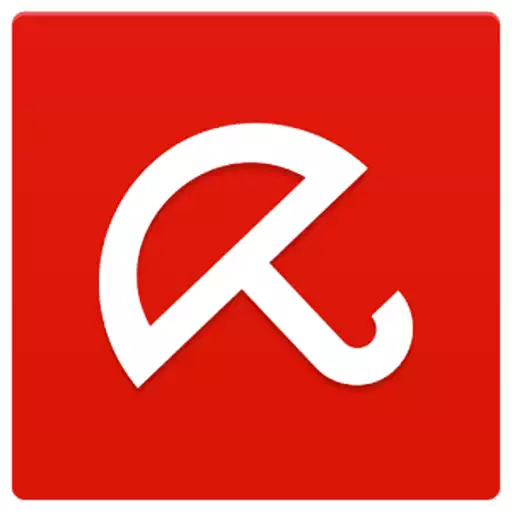 Avira Antivirus Security | Amazon
Avira free security is the latest evolution of the modern antivirus solution. In its basic form, it brings forth one of the best antivirus engines.
Buy at Amazon.com
We earn a commission if you click this link and make a purchase at no additional cost to you.
10/02/2023 09:55 pm GMT
Likewise, follow a feature-packaging system just like Kaspersky. The basic of level of their service doesn't include all the features that you'd want or need. We're focusing on their Antivirus solution, though we'll discuss features include in higher level services, too. Still, from the get-go, or features – even with their most basic subscription – than Kaspersky.
First off, Avira include real-time protection that will immediately stop malicious background processes and executable files dead in their tracks. In addition, the basic version will block phishing attempts to stave off bad URLs to protect your username, password, and login credentials.
I was especially pleased to see that it also included a banking and online shopping feature to protect payment card data, and it can even secure your home network from hackers and botnets.
As you can see, not only is Avira (full review here!) cheaper, but they also include a more robust (and necessary) set of features for basic subscribers. However, they include even more features in the Internet Security Suite package, such as PC tune-up and optimization tools, as follows:
PC optimizer that makes your PC run faster and startup more quickly
Cleans unnecessary and unwanted processes to free up system resources
Helps reclaim valuable HDD storage space by deleting junk files at your discretion
Cleans browser data
Disables unnecessary processes to increase battery life
Lastly, there's the ultimate package which is dubbed the 'Total Security Suite.' It starts at $109.99 and includes all of the previous features, and contains a VPN tunnel and the following additions:
Encrypts traffic so that hackers and governments can't read your data as it is in transit through the Internet
Secures your computer from attacks on public Wi-Fi hotspots, such as those you'd use at a coffee shop
Masks your IP address
Unlocks censored and geo-restricted web content, such as Netflix, Hulu, and news articles
Supports Windows, Mac, iOS, and Android
How does Kaspersky compare to other antiviruses?
Final Thoughts
If you ask me, there's no question who the superior alternative is. Between Avira and Kaspersky, I think Avira is the clear winner. First off, they offer cheaper pricing. You can save anywhere between $8 and $50 bucks with the basic Antivirus package, depending on which subscription plan you choose. However, price alone doesn't always make a better service.
You also have to consider features. Avira clearly had more features with their basic Antivirus package than Kaspersky – so here's what it boils down to Avira will offer you more features and stronger security for less money than Kaspersky. As a final note, remember that both services include free trials and free versions of their service.
Regardless of whether or not you want to purchase a subscription with either service, I beg you to at least download a free version if you're not using any antivirus software already. An ounce of prevention is worth a pound of cure, and you simply can't leave yourself vulnerable to an attack in today's dangerous data-driven world.