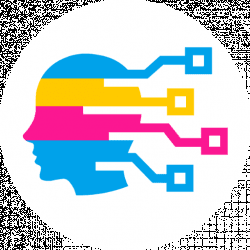 Latest posts by Digital Guyde Team
(see all)
Budget-conscious users appreciate the free antivirus offerings available from quite a few companies each year. Although many users ultimately upgrade the coverage to premium Antivirus versions, there are millions of people who rely exclusively on free virus protection options.
While both Avira and AVG offer free editions that will protect users from most threats, is one really better than the other? In this comparison, each product is evaluated in four categories including:
Interface
Protection
Performance
Features

Typically, price is also included as a fifth category, but since both of these products are free for consumer use, there is no need to compare this aspect.
It's worth nothing that both Avira and AVG offer premium products that offer additional features not found in the basic editions. Although these extra features are often helpful and protect against many forms of online fraud, the free version is often sufficient for light to moderate Internet users.
The Main Differences Between AVG vs Avira
The Main Differences Between AVG vs Avira are:
AVG Internet Security costs around $71.99 and AVG ultimate is around $119,99 per year for 10 devices, whereas Avira Internet Security is around $56.50 and Avira Prime is around $87 but they only offer protection for 5 Devices
AVG Free version does not offer a personal firewall, whereas Avira does
AVG has the ability to trap and clean malware during a full scan, whereas Avira doesn't
AVG Interface is more user friendly and easier to navigate, whereas Avira still has an old school interface feeling to it
In a hurry? No worries. Check out my high-level overview of the advantages of both services below.
| | |
| --- | --- |
| Avira Advantages | AVG Advantages |
| Good results in lab tests | Better detection rates than Avira |
| Better at handling malicious URLs | Quick scan feature works well (and quickly) |
| "Do not track" feature is nice bonus | Also has "do not track" feature |
| Free basic version available | File shredder feature |
|   | One of the best free options I've tested |
|   | 10% internet security suite (use coupon) |
Want the full details? Check out the rest of my review below for the specifics.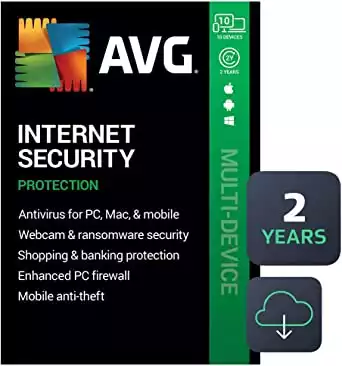 Interface Comparison
Both of these products share the same interface with their pay-for-use counterparts. This means that users are receiving a well-designed user interface that is similar to many of the more expensive, premium security suites.
Each product offers intuitive controls while hiding advanced features from most users. However, these controls are easily accessed when required by more experienced users. Unfortunately, AVG's advanced features menu is not nearly as visually appealing as the rest of the program. Most advanced features are hidden within a hierarchical tree which is cumbersome and reminiscent of a 1980's UI.
Although this remains true for the 2015 release, AVG has made a couple of important features accessible from the taskbar. Specifically, temporarily disabling antivirus protection can be accomplished with only a couple of mouse clicks.
This feature was historically difficult to find within the advanced settings menu. That said, most users will not need to disable antivirus protection for any reason but advanced users may find this feature useful; especially for some online gaming activities.
Avira's user interface leaves some things to be desired compared to AVG Antivirus and other top antivirus products. Although the UI has been updated since last year, it still has an "old-school" feel to it.
Most new products try to emulate the tile design of the Windows 8 operating system (including AVG). Avira has opted for a more traditional UI design that many people might find unappealing, although it is fully functional and relatively easy to use.
Bottom Line: AVG wins this category with a much stronger UI experience and improved controls that make many advanced tasks easier to accomplish without delving into the antiquated hierarchical tree still reserved for some advanced features.
You might also be interested: AVG Brand Guide – Top Reviews & Comparisons!
Protection Comparison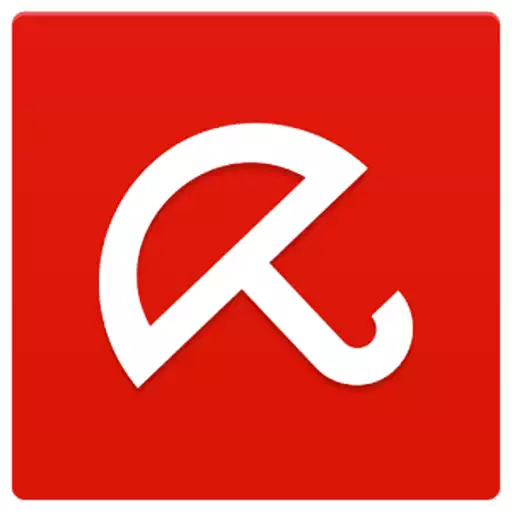 Avira Antivirus Security | Amazon
Avira free security is the latest evolution of the modern antivirus solution. In its basic form, it brings forth one of the best antivirus engines.
Buy at Amazon.com
We earn a commission if you click this link and make a purchase at no additional cost to you.
09/23/2023 09:14 pm GMT
Although both free product offerings provide adequate virus protection, it seems that Avira lacks the ability to detect some of the more serious and complex threats that plague the Internet today.
Independent testing has shown that AVG consistently detects approximately 10% more serious threats than Avira, which only scored a 70% detection rate throughout most independent testing. This is far below the 87% exhibited by AVG and the 90%+ found in other products such as Norton Internet Security.
Although Avira does offer better virus protection than some other free alternatives, the software has been historically plagued by high false-positive detection rates. Even though these issues are not fixed for 2014, it is obvious that Avira has taken some time to reduce the number of false-positive detections compared to releases of the last few years.
One feature that Avira does have over AVG is known as SocialShield, a company purchased by Avira earlier this year. This social network protection tool is something that most premium antivirus solutions are now offering but has been relatively absent from most free antivirus solutions. Avira has broken this mold. Avira offers powerful social media protection that no additional cost.
Bottom Line: Despite the additional tools offered by Avira, AVG has significantly better detection rates and a much lower false-positive occurrence rate. AVG wins the protection category hands down and most users should feel completely safe with AVG Free monitoring their machine.
Performance Comparison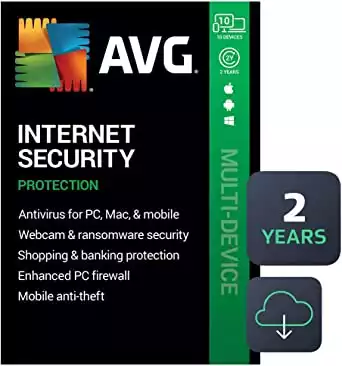 Many security suites are notoriously demanding on the typical home computer. Background anti malware scans and real time malware protection can drastically slow down the overall performance of a user's computer.
Both Avira and AVG Antivirus have historically lightweight products compared to even some of the premium offerings of other large antivirus manufacturers. It's easy to argue that these premium products carry more features and therefore are more system intensive, however, an antivirus program that makes your computer practically unusable is simply not worth it no matter how many extra features are available.
Neither product is very processor intensive (even with real-time protection enabled) and should not impact system performance under most circumstances.
Both products use a stub installer designed to make installation quick and easy. These installation programs download necessary files during the installation process. Although this means an Internet connection is required for installation, it makes downloading and installing either product extremely straightforward.
However, Avira has a very aggressive installer that tries to remove competing security suites. Although this is appropriate because having more than one antivirus program installed is detrimental, testing has shown that the Avira installer often leaves remnants behind that have even resulted in stable computer systems crashing. No such incidences have been reported when installing AVG Free.
Bottom Line: Post installation performance is comparable between the two products. However, the reported issues that sometimes occur while installing Avira give AVG the edge in this category as well.
Features Comparison
Just because these are free anti virus programs, they still offer quite a few useful anti malware features that one might expect to find in much more expensive, premium products. Sometimes these feature differences and up being the deciding factor for a user looking for a new security solution.
Highlights of AVG Free include:
PrivacyFix is an online privacy tool offered by PrivacyChoice (a company acquired by AVG in May). This tool is effective on PCs as well as the Android and iOS mobile platforms. The feature helps point out incorrect privacy settings on social media sites and provides recommendations to secure these vulnerabilities.
File Shredder destroys files completely so they cannot be recovered by thieves in the future. Premium versions of AVG include Data Safe (encryption technology), but File Shredder works well to remove sensitive information from the hard drive.
Improved Mobile Antivirus for both Android and iOS protects the information on your mobile device. This is a feature that has set AVG apart as more people rely heavily on mobile devices such as smart phones and tablets. Mobile AVG apps have been updated for 2015 and now include features such as camera tracking and SIM card protection.
AVG Video Review
Some of the features offered by Avira include:
Do Not Track Plus is a new feature integrated directly into the Avira toolbar. Not only does this feature provide anonymity, but it also provides ad blocking functionality that can be customized by the user.
Experts Market is a crowd sourced tech support forum where Avira users can sell their expertise to other Avira users. Tech support for free antivirus solutions is often negligible at best, so the addition of the Experts Market is a serious bonus for budget conscious users not interested in spending lots of money for tech support.
Avira Video Review
Frequently Asked Questions
Can AVG or Avira slow down my PC?
Not intentionally. Anti virus programs can be capable of slowing down your computer in general, but, that's because they are trying to protect you. However, that is easy to configure and fix. If you use multiple anti virus programs will even further slow down your PC's speed.
Are the AVG and Avira FREE Anti Virus good enough?
When combined with Windows Defender, the Free Anti Virus versions might be enough for some uses; however, there are some advanced anti ransomware features like a personal firewall, safe banking that you'll be missing on.
So, even though the Avira Free Antivirus and AVG Free Anti virus are good, if you want the ultimate malware protection for your PC, I suggest you get the more advanced options.
Who is AVG owned by?
AVG Technologies has been acquired by Avast Software in July 2016.
Can Avira improve my PC Speed?
Yes. With its system speedup feature, Avira scans your PC and remove unnecessary and malicious files, like system cache, temp files, and internet junk which frees up disk space in the process.
Conclusion – Which Would I Go With?
In many cases, users are forced to choose a free product for financial reasons that leave them vulnerable to many threats protected against by more expensive solutions. Although Avira is certainly better than no antivirus protection at all, it leaves much to be desired in a very competitive free antivirus product marketplace.
AVG, on the other hand, continues to be one of the best free options available. It is lightweight, functional, and boasts detection rates that are on par with or even better than many of the premium antivirus solutions currently available.
However, the great thing about both of these products being free is that you can try both before making a final decision. Just remember not to have both products installed simultaneously to avoid potential complications.
Most users will find AVG to offer a better interface and more functionality; however, some users may be at home using the slightly antiquated interface provided by Avira.
Overall Bottom Line? I'm going with AVG. They won our head-to-head category testing and have a better and longer track record of success.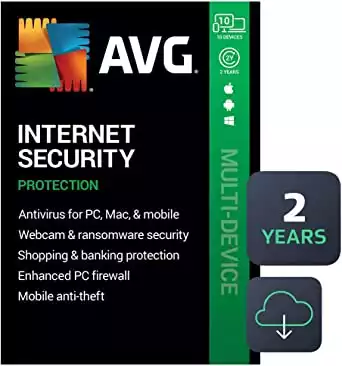 Current Promo: Find the best deals on AVG online security protection, performance & privacy solutions for consumers and businesses. Click here to see all current deals.
Further Comparisons
Avast vs Avira: Check out our full Avast vs Avira comparison, their features, pros, cons and more
Avast vs AVG: We look at which internet security services is better, AVG vs Avast head-to-head. Is one a better value for the money? Read more to find out