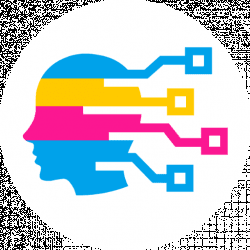 Latest posts by Digital Guyde Team
(see all)
Free editions of antivirus programs have become extremely popular among budget conscious users and often offer features that protect most users from moderate level threats. Two of the biggest names in free antivirus protection are AVG and Avast.
AVG recently rolled out its 2021 Internet Security Version. Avast has also 2021 version. These two antivirus solutions will be compared side-by-side to see which offers the best protection to consumers. Four categories will be looked at including:
Interface
Protection
Performance
Features
Normally, price is also a category that plays into the overall "grade" of a given antivirus product. Since both of these products are completely free to use (in a residential setting), this factor is not included in the comparison.
It is also worth noting that both companies do offer more inclusive protection for a price that is comparable to offerings from Norton, McAfee, Kaspersky, and other big-name antivirus companies.
You may consider upgrading to the paid versions of these programs if you enjoy the product simply because some key features are intentionally left out to promote revenue-generating products.
A good example of this is that automatic updates are not available on Avast Free Antivirus. Rather, that feature is reserved for the Internet Security and Premier editions.
Our Recommendation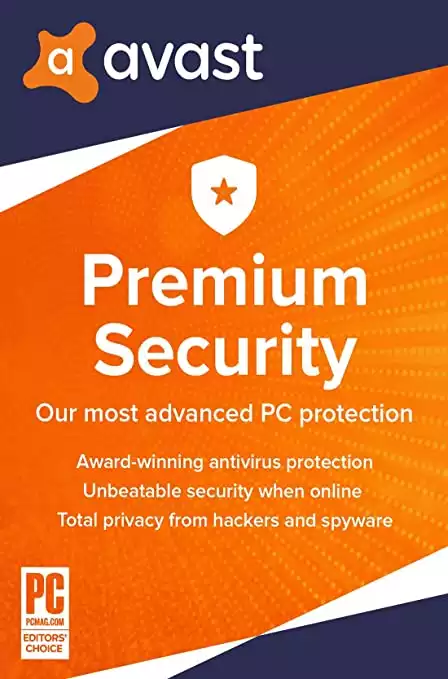 Interface Contrasted
Both of these products share the same interface with their pay-for-use counterparts. This means that users are receiving a well-designed user interface that is on par with many of the "premium" products available in the antivirus market.
Each product offers intuitive controls while hiding advanced features from most users. However, these controls are easily accessed when required by more experienced users, although the AVG advanced settings interface leaves much to be desired. It tends to resemble an old-fashioned file tree that has to be expanded to find certain features.
Although this remains true for the 2015 release, AVG has made a couple of important features accessible from the taskbar. Specifically, temporarily disabling the protection can be accomplished with only a couple of mouse clicks.
This used to be a feature that was difficult to find within the advanced settings menu. That said, most users will not need to disable antivirus protection for any reason but advanced users may find this feature useful.
Avast has made noticeable improvements to its interface. There are now only three "shields" to worry about. The AVG interface still presents users with 10+ icons including:
Computer
Web browsing
Identity
Emails
Firewall
Fix Performance
Mobile protection
Driver Update
Upgrade
More from AVG
For users not accustomed to antivirus protection, the Avast interface is certainly less intimidating and easier to navigate. Advanced users may appreciate the additional options presented in the AVG product, but these features are also available in Avast if you know where to look.
Protection Compared
Although both free product offerings provide adequate virus protection, it seems that AVG lacks the ability to detect some of the more serious and complex threats that plague the Internet today.  Independent testing shows that Avast consistently detects approximately 10% more serious threats than AVG Free.
Avast has further set itself apart in the protection category by including new features such as DeepScreen technology. This feature allows the software to automatically make sound decisions about when to sandbox unknown files. This is a feature simply not offered in AVG Free.
New Web technologies including a proprietary Do Not Track feature and an improved SafeZone allow users to surf the web in relative safety. SafeZone is a feature that automatically opens banking sites in a protected environment to thwart online banking Trojans and similar threats.
Cloud scanning and enhanced streaming updates also help to round out the Avast Free Antivirus product; making it a strong contender against even premium antivirus protection.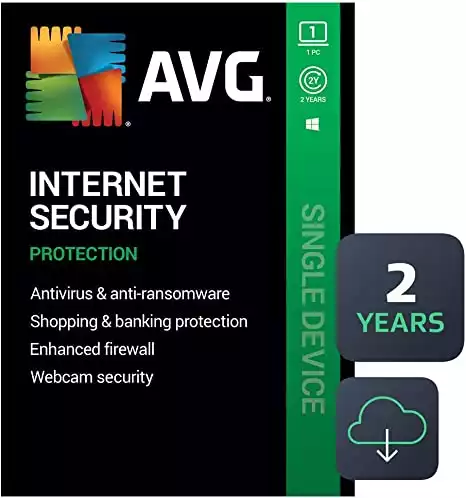 Performance
There is no clear winner in the performance category. Both products are extremely lightweight and should not impact system performance at all, even when using older equipment.
One change that Avast has made for 2014 is a major reduction in the downloadable product's size. At approximately half its former edition, the installer is faster and uses fewer resources. However, the new installer is a "stub installer" which means an Internet connection is required to complete installation successfully. In a system that has already been overrun with malware, this can make proper installation almost impossible.
Please note that AVG has been using a stub installer for a few years now so it does not have an advantage in this category either.
Features Contrasted
Each product offers some new features as well as some noticeable improvements to features previously implemented in the hopes of differentiating themselves from one another.
Highlights of AVG Free include:
PrivacyFix is an online privacy tool offered by PrivacyChoice (a company acquired by AVG in May). This tool is effective on PCs as well as the Android and iOS mobile platforms. The feature helps point out incorrect privacy settings on social media sites and provides recommendations to secure these vulnerabilities.
File Shredder destroys files completely so they cannot be recovered by thieves in the future. Premium versions of AVG include Data Safe (encryption technology), but File Shredder works well to remove sensitive information from the hard drive.
Improved Mobile Antivirus for both Android and iOS protects the information on your mobile device. This is a feature that has set AVG apart as more people rely heavily on mobile devices such as smart phones and tablets. Mobile AVG apps have been updated for 2014 and now include features such as camera tracking and SIM card protection.
Click Here to get started with AVG
Features of Avast Free include:
DeepScreen technology is an advanced sandbox that can protect your computer from suspicious files automatically.
SafeZone automatically opens banking websites in a protected environment to mitigate risks caused by key logging software or phishing scams.
Improved Scan Times mean that files are scanned more quickly. For instance, EXE files can now be checked approximately twice as fast as they could in previous versions.
Remote Assistance has been improved for 2014 and 2015 and is a secure way to allow a friend or family member to troubleshoot computer problems remotely. This product tends to work much better than built-in Windows features for remote desktop sharing.
AccessAnywhere lets users access their PC from remote locations securely. This is a feature being added to more and more software products. Unfortunately, AVG has yet to implement this feature.
Click Here to get started with Avast
Key Advantages of Both Products
Here's a high-level summary of this comparison, to help you make a decision:
| | |
| --- | --- |
| Avast Advantages | AVG Advantages |
| Easier to use interface | Has "file shredder" feature |
| DeepScreen technology is more advanced | Doesn't require manual updates like Avast |
| Completely "Free" with no trail period (unlike AVG which has a 60 day window) | |
| Has "Remote Assistance" feature | |
| "AccessAnywhere" feature, to manage PC remotely | |
| Better virus detection rates | |
Conclusion – AVG vs Avast Security
Free antivirus solutions often leave much to be desired when compared to premium products that can cost $50 per year or more. AVG and Avast have done an excellent job of providing a free protection solution that is capable of detecting and stopping many threats.
While both options offer decent protection, Avast wins because it is able to detect more serious and complex viruses that AVG cannot. The key thing to remember about using Avast Free Antivirus is that virus definitions must be manually updated. This can be difficult to remember for casual users and could result in a barely functional antivirus solution if not updated regularly.
The great thing about these products is that they are free. This means that users can try both solutions before making a final decision. Many users that start with free protection from either of these companies ultimately purchase premium products in the future to take advantage of additional features not found in these free, but reasonably effective, antivirus products.
Be sure to check out this listing for the latest details on Avast security
Our Recommendation