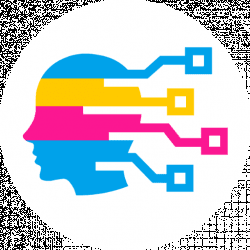 Latest posts by Digital Guyde Team
(see all)
There seem to be a million and one VPN service providers, and it's tough finding the few gems among barrels and barrels of bad apples. If that didn't make it hard enough to find a quality provider, even well-known and trusted services are constantly updating their service by adding new features, new server locations, more IP addresses, and more simultaneous connections. Sometimes, companies change hands and undergo policy changes, too.
I'm not certain whether or not things will be changing drastically in the near future for HMA VPN. They originally started as a UK service, though they were recently bought out by the security software company AVG. Nevertheless, HMA VPN is still a quality service that's a leader in the industry, and today we're going to be comparing them with another well-known provider: Unlocator.
If you want to know which of these two providers is the best, read on. I want to help you make an informed decision before jumping into a long-term subscription because it can be a pain trying to get a sub par service to work properly. Let's get started by comparing their pricing models.
Bottom Line Up Front: If you are looking to watch a specific sporting event, Unlocator is a great quick and cheap option here. HOWEVER, if you are frequently needing to protect your identity, then I'd definitely recommend HMA here as the better long term solution.
Unlocator vs HMA Pricing
Unlocator is pretty darn cheap, especially when compared to other providers in the industry. That said, given the amount of features they include, I was surprised to see that they weren't cheaper. It's also noteworthy to mention that they offer a 14-day free trial. I think that's pretty fair, since it gives you 2 whole weeks to decide if you like their service of not.
For reference, the following outlines Unlocator's pricing model:
For comparison, the following outlines HMA VPN's pricing model as well:
It's pretty clear who wins in terms of the cheapest pricing. However, I'd like to point out that neither provider is really all that expensive, especially compared with services like ExpressVPN ($8.32 a month with an annual subscription). On the other hand, neither is the cheapest either, a title that I might award to PIA VPN ($3.33 per month with an annual subscription).
Still, if you're on the fence about either provider, I might recommend that you stay away from HMA's monthly pricing plans. HMA VPN offers much better discounts for longer term service, and is insignificantly more expensive per month when compared to the annual subscription to Unlocator.
Unlocator's Features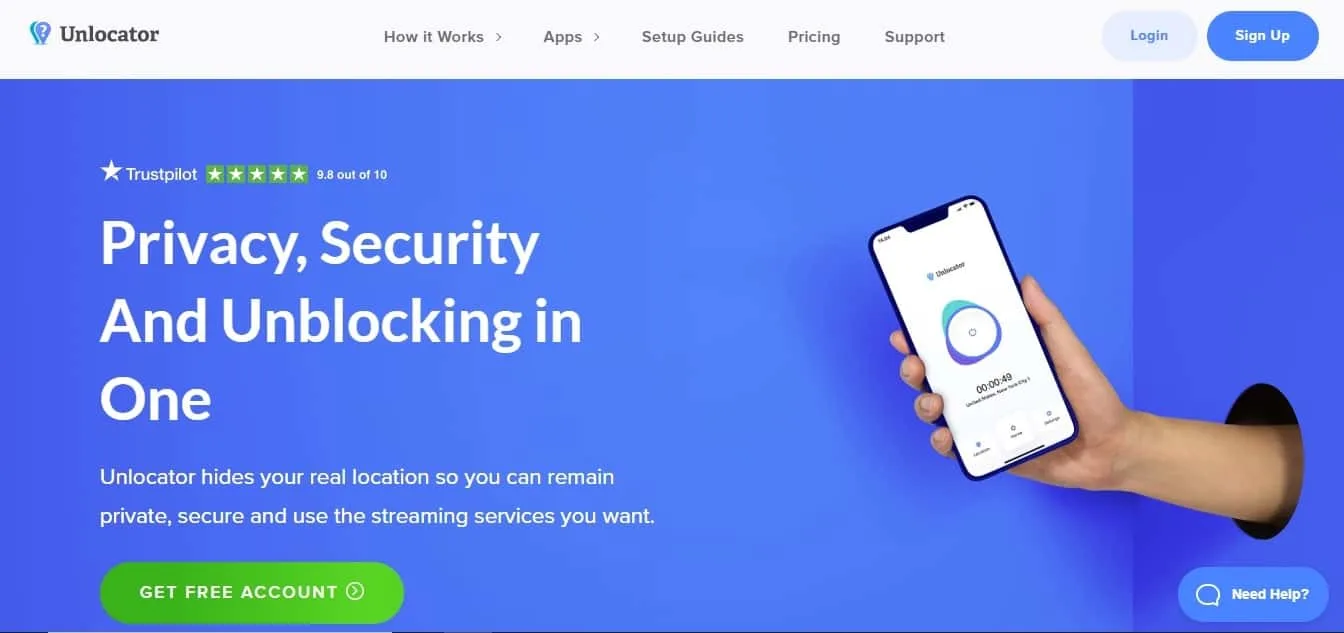 If you thought about opting for Unlocator because they're cheaper than HMA VPN, you may want to hold that thought and reconsider. You see, Unlocator isn't a true VPN service. In fact, it's little more than a proxy service technology known as SmartDNS. Why is this a problem, you ask?
Well, if you're the only goal is to unblock content that's been geo-restricted, it's not a problem as long as you don't care who else sees your data as it is in transit through the Internet. The biggest drawback of SmartDNS services like Unlocator is that they don't provide encryption like VPN tunnels do. Instead, all of a user's data is sent in plain text.
In fact, since the data isn't encryption, it can be intercepted and read by third parties such as hackers, ISPs, and governmental agencies. So if you wanted a private BitTorrent file download or private access to social media in a country where social media has been banned, I'd urge you to think twice. I'm not saying that SmartDNS services like Unlocator are inherently bad, but they just don't provide any security.
In fact, the only benefit is that they improve anonymity a little. Other than that, SmartDNS offers almost no security benefits. However, I would like to point out that you can use Unlocator on an unlimited number of devices, and the subscription terms are so lenient you can cancel your plan at any time. Check out my full Unlocator Review here.
HMA VPN's Features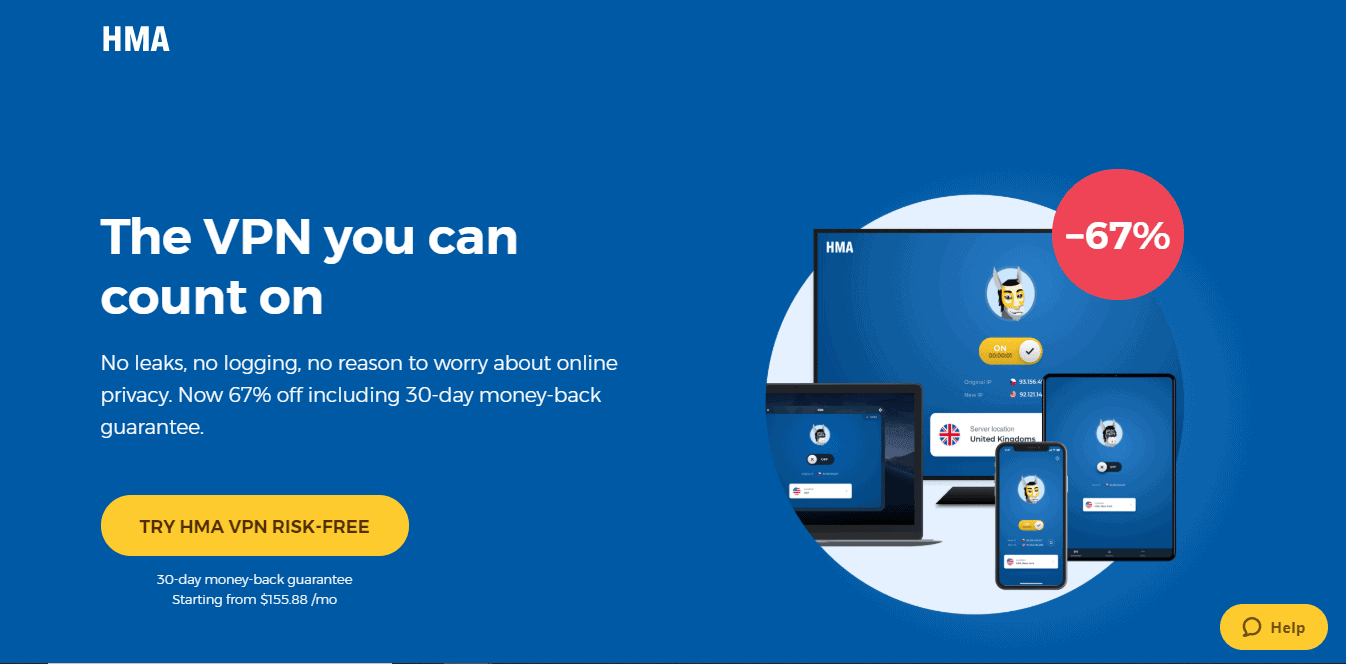 On the opposite side of the spectrum, we have HMA VPN, which is a true VPN service and not a SmartDNS service. However, I'd like to inform you that HMA VPN already provides free proxy server access on their website. If you want to unblock a website with an HTTP proxy, just visit their website, copy/paste in the URL, and click the send button.
Plus, the size of the HMA VPN's network of servers is absolutely staggering. They have servers in more countries that are polled in Reporters Without Borders freedoms' index. To date, HMA VPN has servers in over 190 countries around the world, which is just about all of them that have high quality Internet connections.
Furthermore, they boast over 120,000 IP addresses, making it extremely difficult for websites to block all of their servers. I love how the software comes with DNS leak prevention tools as well as IP checking and verification tools, too.
The only thing I really don't like about their service is that they limit each account to only 2 simultaneous connections. Don't misunderstand me – you can use the VPN tunnels on as many devices as you wish, but only two device can have a tunnel active at any given time.
I did find it interesting that they even have email services that bolster anonymity. It's just another extra bell or whistle that they've thrown in to make themselves stand out from the crowd. Check out my full Unlocator Review here.
HMA vs Unlocator Speed Test
The following outlines Unlocator's speed test:
Download: 5.04Mbps
Upload: 0.9 Mbps
Ping to speed test server: 77ms

For direct comparison, the following outlines HMA VPN's speed test:
Download 4.62 Mb
Upload 0.32 Mb
Ping to speed test server: 104ms

It isn't surprising that Unlocator performed a little bit faster in the speed test, because in a sense, we are comparing apples to oranges here. There has always been a tradeoff between encryption and performance. And remember that Unlocator doesn't encrypt traffic, so it's naturally going to be faster since it doesn't have extra overhead.
That said, I don't think that the speed test results show that HMA VPN is anything special in terms of fast servers. They're not too bad, but too great either. Basically, I'd rank HMA VPN as a little above average. But even though HMA VPN is slower, I doubt most users would notice a difference unless they were using highly sensitive traffic, such as online video games.
Otherwise, I was able to download files, browse the web, and stream video without a hitch. I didn't even run into any buffering issues, so I think the differences in speed are negligible.
Final Thoughts: Which To Go For
So what does it all boil down to? Clearly, I'm a bit of a security nut and privacy purist. So, I'd have to say that HMA VPN wins the competition, hands down. The fact is that these are two very different services. Even though they both have the ability to unblock content that's been restricted on the basis of geographic location, they each unblock that data in very different ways.
The primary reason I use VPN tunnels is for encryption. I simply don't want hackers, ISPs, and governments capturing my data and reading it. It's not that I'm doing anything wrong; I just feel that I still have a right to privacy. Since Unlocator doesn't even use encryption, they're not even a valid option for me!
Furthermore, why not opt for HMA VPN anyway? If you get an annual subscription, the prices are pretty darn close, and you'll get the benefits of a free proxy server, VPN encryption, and anonymous email service. What's not to love? To sum things up, I think the prices are too close and that HMA VPN simply offers too many extra security features for me to take Unlocator seriously in this comparison.
Bottom Line: Personally, I'd rather go with HMA (check latest deals here).