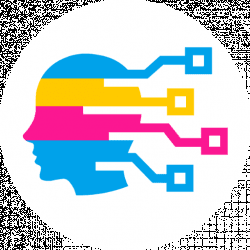 Latest posts by Digital Guyde Team
(see all)
Two of the biggest names in security software are Norton and McAfee. Each of these security suites offers users a bunch of useful features aimed at keeping your computer safe online.
This comparison report looks at five key categories; comparing both products side-by-side to see which offers the best value to consumers.
In this article, we will go in-depth into the McAfee vs Norton internet security debate.
Categories of evaluation:
Price
Interface
Protection
Performance
Features
Please note that this comparison refers to the Internet security suite offered by each company unless otherwise specified. In the Norton vs McAfee match up, both offer multiple levels of protection; however, the Internet Security Suite tends to provide features useful to most users.
Bottom Line Up Front: I slightly prefer Norton available here when compared head-to-head because they offer more value for a very similar price point.
Best Overall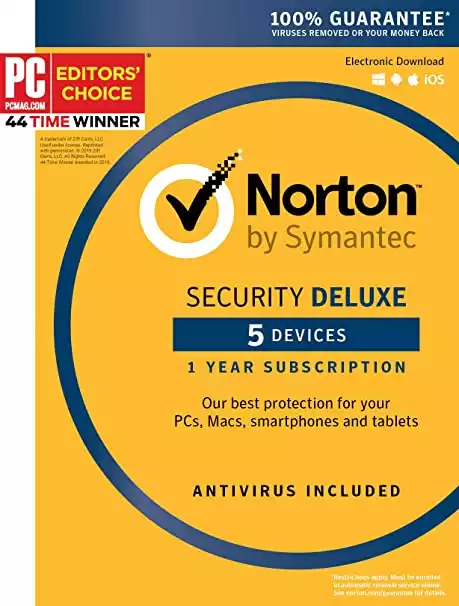 Most Affordable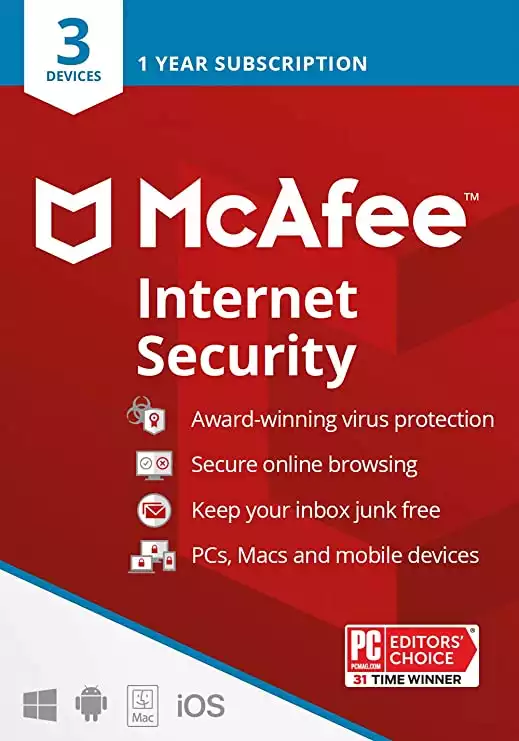 Comparing McAfee vs Norton on Price
The competitive nature of current antivirus software usually means that prices remain relatively close among various manufacturers. The standard retail price for Norton Internet Security is $49.99. McAfee Internet Security is only $6 more at $55.99.
Both offerings allow users to install the product on three unique machines; enough to protect most households.
It's certainly worth noting that McAfee often offers significant discounts on their product (sometimes as much as 50% off – check out this discount code). Symantec, the parent company for Norton products, rarely offers discounts on their software except when bundled with a new PC purchase.
Comparing Interface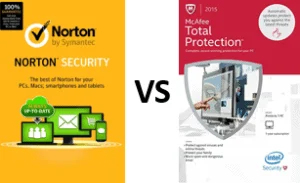 The interface has become increasingly important with modern security software as feature lists continue to improve. If users have difficulty navigating through program menus, they are unlikely to use the software to its full potential. Even worse, users may open themselves up to threats that could have been avoided had the interface made protection management easier.
This is a category where there is a significant difference between each product. While Norton has clearly worked hard to modernize the user interface, it seems that McAfee is using an interface that is very similar to products offered 10 years ago by the company.
Although McAfee's interface is functional, it can often be confusing and make performing certain tasks extremely difficult when compared to products from Norton and other competitors.
Symantec has done an excellent job of modernizing the interface, making it useful and easily navigable by most computer users. Similar to offerings from AVG, Kaspersky, and others, Norton Internet Security has a very "modern" feel to it. In fact, it looks very similar to the standard Metro UI of Windows 8 PCs.
Comparing Protection
The most important component of any security suite is that it works properly to mitigate threats in real time. Each year, independent companies test major antivirus products and grade the quality of the protection accordingly.
This is another area where Norton Internet Security shines. This product consistently detects at least 90% of viruses and protects users from most phishing schemes and other malicious web content.
Unfortunately, McAfee Internet Security did not fare very well during independent testing. Specifically, one component of the overall product testing determines how well the software blocks malicious web addresses. The McAfee product warns users that a web address may be malicious but does not block users from visiting the site anyway.
In other cases, the software actually blocks safe sites inadvertently. This is a frustrating experience for users when attempting to visit sites that do not present a security threat.
The biggest disappointment is that McAfee failed to introduce many new features into the 2014 product offering. For the most part, the software is very similar to last year's product; making it difficult to justify the expense of renewing the license from a user perspective.\
Best Overall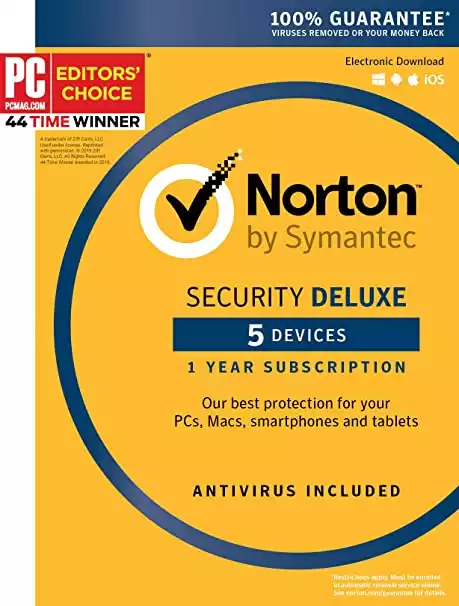 Comparing Performance
McAfee Internet Security outperforms Norton's product in terms of actual PC performance. McAfee has traditionally done a good job of keeping its software lightweight and efficient. The program never slows down the computer by consuming too much memory or other system resources.
Norton, on the other hand, has a reputation as a "resource hog." Although the 2014 release seems to be less system intensive, it can slow down your machine. This is especially noticeable on machines that rely on slightly older processors or that have small amounts of available RAM.
Although Norton Internet Security can affect the performance of your computer, it does offer tools that may counteract its tendency to decrease performance. The software includes an Application Rating system that shows other applications that may be consuming too many resources and adversely affecting computer performance.
The Startup Manager shows applications that take up large amounts of memory during boot. Eliminating these programs from automatically starting with Windows can drastically decrease boot time and increase overall system efficiency.
Despite these tools, the lightweight design of McAfee's product is less likely to impact system performance negatively. The only drawback is that users will experience more pop-up notifications from McAfee. Although some users may appreciate frequent notifications, many will find this feature annoying.
Comparing Features
Each product offers a variety of new features for 2014 that attempt to differentiate each product from many of the other viable antivirus solutions on the market.
Highlights of Norton Internet Security protection include:
Insight Network collects data from all Norton users to detect new malware quickly.
Smart Firewall remembers previously visited websites and reduces security prompts when revisiting these sites.
Identity Safe helps keep passwords and other login information safe, similar to a "password vault."
Download Intelligence helps determine whether or not a downloaded file is safe based on data gathered from the Insight Network and updated virus definitions.
Vulnerability Protection blocks attacks that target vulnerable software products (such as Adobe flash player and Java).
These features combine to give Norton products a high score in overall feature availability. In general, components of Norton Internet Security work harmoniously to protect users from a variety of Internet threats simultaneously.
Click Here to Check out Norton
Some of the key features of McAfee Internet Security include:
Spam & Dangerous Email Filters that have been improved upon since previous releases. For the most part, McAfee does a good job of eliminating junk email from the user's inbox.
Parental Controls help block inappropriate sites from children and limit Internet usage when children cannot be directly supervised.
Vulnerability Scanner helps to find and patch holes in Windows and applications.
PC Optimization Tools help to delete unnecessary files and increase overall performance.
McAfee Shredder securely destroys sensitive files such as tax documents; making them almost impossible to recover by even the most experienced hackers.
Two-way Firewall detects and blocks threats from outside your home network while also monitoring suspicious outgoing activity that originates from within your operating system.
Click Here to check out McAfee
Each product tries very hard to differentiate itself from other products and from its own previous versions. Norton has made noticeable changes to included features and represents a solid step forward for PC protection in 2014 and 2015.
McAfee (my full review here!), on the other hand, has not introduced very many new features although they have spent a good deal of time improving existing features. Users who have historically used McAfee will have no problem adjusting to the very similar feature set found in the 2014 release of Internet Security.
McAfee vs Norton Advantages – At a Glance
Here's an abbreviated version of my overall take on both of these programs:
| | |
| --- | --- |
| Norton Security Advantages | McAfee Security Advantages |
| Fewer pop-up notifications | Easier to use interface |
| Better independent testing results | Less computer resource intensive |
| More extra "features" | Generally cheaper |
| Check Latest Price | Check Latest Price |
Final Analysis – McAfee vs Norton Security
Clearly, these products offer very little in the way of similarities other than a comparable price tag. McAfee and Norton are two of the market leaders, so this makes sense in a way.
If you have been keeping tabs, you may be leaning more towards the Norton product as the better solution. In most cases, you would be correct; however, there are a couple of reasons why you might want to consider the McAfee product instead.
Cost is always a concern and McAfee Internet Security can be obtained for almost half of licensing the Norton product. Of course, buyer diligence is required to find these deals as the MSRP of McAfee is actually slightly higher. Also consider that a new PC purchase often comes pre-installed with a trial version of one product or the other and historically steep discounts are awarded to users electing to purchase a full license after the trial has expired.
McAfee is a lightweight product that is unlikely to adversely affect computer performance. New computers can run either product without any noticeable problems. If you are using an older machine with a slower processor and/or a small amount of RAM, Norton may be too much for the system to handle. The simpler, antiquated interface of McAfee Internet Security may be the better option while using older hardware. However, McAfee has the reputation of being more "behind the times" and not as nimble at adapting to emerging threats.
Bottom Line: Aside from the cost and resource-light operation of McAfee, Norton Internet Security is a better choice for most users. Built-in social media protection, powerful parental controls, the Insight Network, and consistent malware detection give Symantec's latest product offering a noticeable advantage as the better Internet Security option.
Overall, Norton has a better record and more consistently finished at the top of independent testing organizations.
Best Overall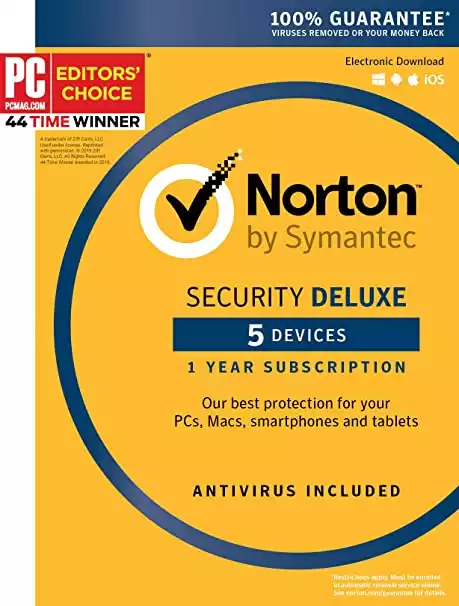 Most Affordable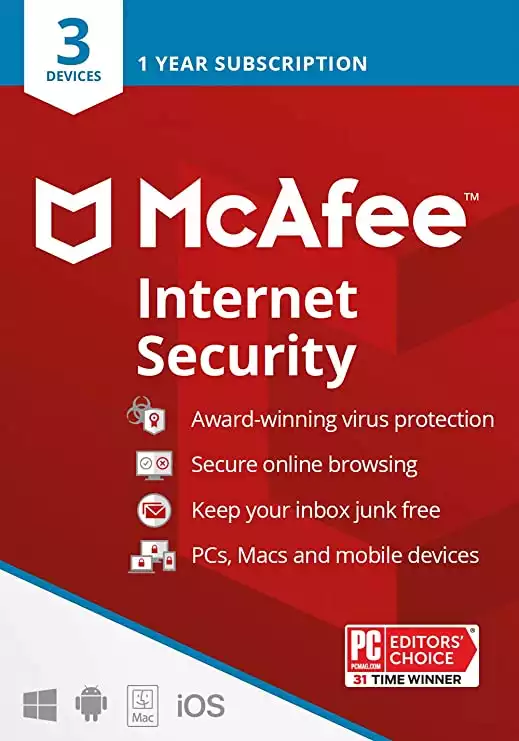 How does Norton compare to other security software?