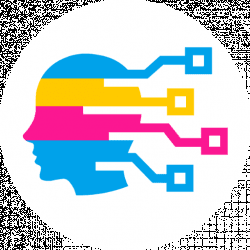 Latest posts by Digital Guyde Team
(see all)
If you haven't downloaded any kind of virus or malware protection app on your smartphone or mobile device, you're asking for trouble. Viruses that plagued our desktop and laptop computers are extremely damaging and infuriating.
However, the damages of an attack are amplified many times over if a malicious program can infect your mobile device. Plenty of people keep their mobile devices running 24/7; whether they use them for on-call situations, as an alarm clock, or they just want to keep their communication channels open and readily available (Facebook, Twitter, text messaging, etc.).
If a virus disabled your mobile device, it would be devastating. But the risks are much worse than simply not being able to make calls or make social media posts. A lot of personal information is cached and stored in your smartphone.
If a virus infected your phone, a hacker could easily access a whole host of private data, including social media account credentials, payment card data, credit card numbers, email accounts and passwords…the list is endless.
The average working professional has so much sensitive information on their phone, they'd likely be fired if it was determined they were the direct result of a data breach. Even casual users don't want people using Trojans and viruses to hack into their personal information. Think how awful you'd feel if you knew some invasive stranger was looking at your personal photos and videos?
On a different yet related note, I'd also caution people to lock down their mobile devices' Internet connections with encryption. There are plenty of VPN services that are dirt cheap and highly effective – some of them are even free.
I think that antivirus software and VPN tunnels are the two easiest (and cheapest) ways to beef up your data security, but too many people forgo these handy tools because they don't know any better.
It simply isn't an option to not use antivirus services for your mobile devices. But there are so many to choose from. How do you know which ones are heroes and which ones are flops? The good news is we've put together the best antivirus services for mobile devices, so you won't have to play the guessing game.
McAfee
McAffee is a veteran within the antivirus software industry, and a tried and tested service that people have been trusting for years. Not only do they support mobile devices, but they support PCs and Macs as well. In addition to raw malware and virus protection features, they also include anti-theft features.
If your device becomes stolen, the software will be able to pinpoint the location of your mobile device (which is also great if you're forgetful). I really liked the remote device wipe feature, which acts like a kind of "self destruct" feature to wipe your data clean so a thief can't access personal information.
Furthermore, they do have real-time virus and malware protection, so you needn't be worried about threats between scans.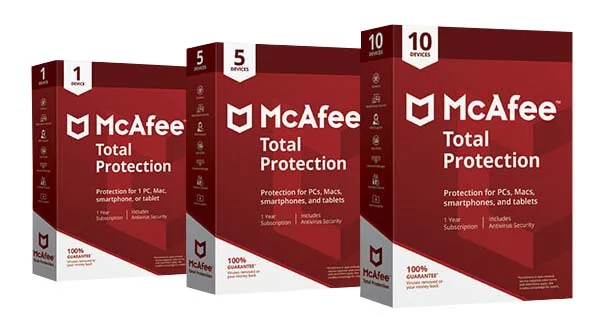 There is one downside, however, Some critics who run benchmark tests have claimed that its malware detection rate isn't perfect. However, even the best software in the world isn't going to be 100% perfect, and there's always a gap of time between when a new threat is found on the Internet ("in the wild," as they say) and when security software adapts and responds to the new threat.
Mcaffee isn't fee, but they're moderately priced. The premium version only costs $29.99 per year (For the latest prices and discounts, check here), which is cheaper than most other services (except for the free ones, of course).
AVG
AVG does offer a free version of their software for mobile devices, and to date they claim that over 100 million devices have installed their app. As they say, you can't beat free. If you don't want to pay for a service, then you might as well use AVG.
They provide many similar features like the Mcaffee app, such as the ability to scan your apps to look for suspicious activity. In addition, it can scan files, media, and settings in real time.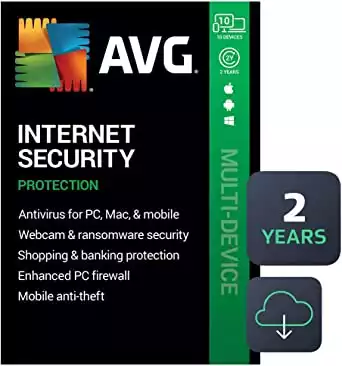 AVG also provides features to help you out in the event that your device becomes stolen. It can pinpoint your phone's location via Google Maps, and it has a handy locking feature to make your phone inaccessible.
Furthermore, it includes the remote device wipe feature, too. But it also helps optimize your device by identifying and killing background process that gobbles up battery power and CPU cycles.
AVG certainly isn't my favorite antivirus for desktop and laptop computers. But in my opinion, their mobile app is so useful that it can't be ignored.
Avast
Avast helps lock down and improve your mobile device in four distinct categories: security, privacy, performance, and travel. One thing I didn't like is that all of these tools aren't conveniently bundled into one package. Instead, they are split among several different apps and downloads.
Most of them are free, but a few are only free trials. Nevertheless, Avast has all the usual virus and malware scanning tools to help secure your device from intruders.
Our Recommendation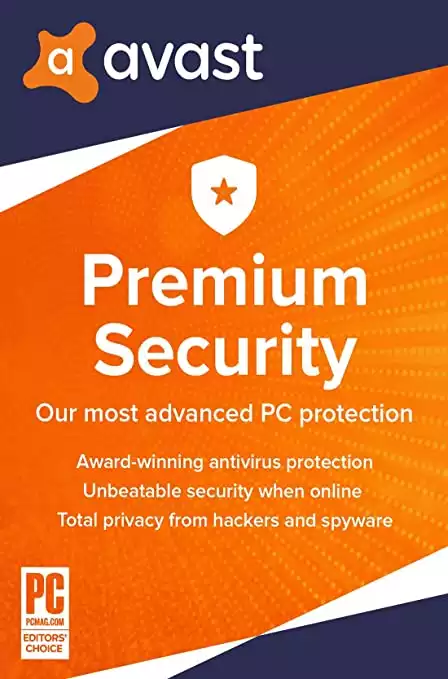 They also have anti-theft features similar to the previous two providers to help locate, lock, and wipe your phone if it becomes stolen. Interestingly enough, they also add call features such as block lists and app locking. Some apps ask for more permissions than they need, such as the infamous Pokemon Go app that has access to your entire Gmail account.
All in all, it's great software, and the virus and malware scanner can be downloaded for free. However, note that anti-theft features are bundled in a separate product.
Bitdefender
Bitdefender is another great alternative, but it does cost money to purchase. However, it's actually very modestly priced, at only $14.95 for mobile devices (For the latest prices and discounts, check here). You would be hard pressed to find another comparable solution at such a low price.
And it has all the standard features that we've come to expect in antivirus and malware applications. It does have a handy privacy advisor that performs a myriad of functions including displaying which apps have permissions and what data they access on your phone.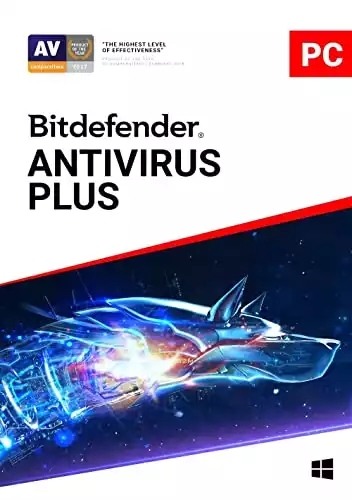 Bitdefender Antivirus Plus | Amazon
With automatic updates and upgrades, Bitdefender Antivirus Plus gives you the most innovative technologies that predict, prevent, detect and remediate the latest cyber-threats. Antivirus Plus brings network-based protection, prevents exploitation of vulnerabilities in your system, and detects and blocks attacks from compromising your devices while keeping your sensitive information safe.
Buy at Amazon.com
We earn a commission if you click this link and make a purchase at no additional cost to you.
09/23/2023 03:55 am GMT
The anti-theft features are pretty typical, and let users remotely lock, delete, or locate their device. However, there was one interesting feature that others lack.
Interestingly enough, the phone's camera will snap a mugshot of someone trying to break into your phone, so you can identify the thief. In addition, users can add a pin number feature to any of the apps they wish, preventing others from breaking into personal accounts if they steal your phone.
In all reality, it's just another layer of protection, but it's good if you're careless enough to leave your phone behind in a public place. Last but not least, there's even support for wearable technology like watches, and it will cause your phone to sound an alarm if your wearable technology is too far away.
Kaspersky is our last pick for mobile devices, and they are a little more pricey than other alternatives – but the software is extremely reliable.
For 1 device, the annual cost is 14.95 (For the latest prices and discounts, check here).
For 3 devices, the annual cost is $19.95 (For the latest prices and discounts, check here)
For 5 devices, the cost is $24.95 (For the latest prices and discounts, check here).
Because it's an annual subscription model instead of a one-time payment, it can cost more in the long run than other options.
But they do have premium antivirus and anti-malware protection. Benchmarks have shown that Kaspersky doesn't bog down your mobile device either, even with real-time protection. Like any other quality service, Kaspersky is always adapting and responding to the latest threats by updating their virus definitions database.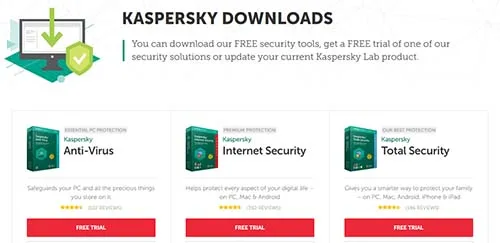 One feature I thought wasn't altogether common was protection from phishing attempts. Basically, they have algorithms that compare the URL of popular sites as well as blacklists, and even an automatic tool that checks all web links (even if someone texted it to you). That way, you won't have to worry about following a bad link.
Naturally, they include all the usual anti-theft features to help locate, lock, and wipe a missing device. Users can also setup block lists to stop unwanted calls, hide contact information, hide messages, and hide activity logs. And like Bitdefender, Kaspersky has support for wearable technology like watches.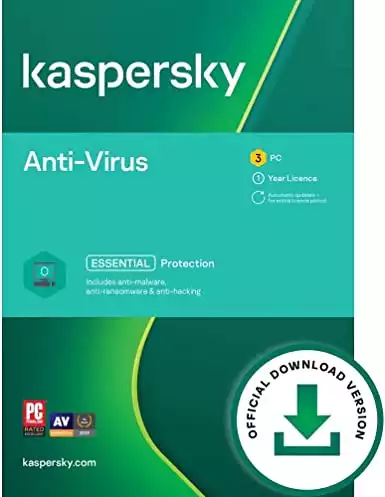 Final Thoughts
Mobile technology has exploded in the past ten years, and phones and tablets are a lot more complex than archaic flip phones. As such, you'd better use an antivirus program to protect all of your personal data…or suffer the consequences. It's truly amazing how sophisticated hacking software has become.
Today, even teenagers who are just a little smarter than the average bear can access tools that make stealing data as easy as taking candy from a baby. Unfortunately, a lot of these tools can be downloaded for free, and the attacker doesn't even need to know how complex technology protocols operate to carry out an attack.
It simply isn't an option to forgo antivirus apps for your mobile devices. And what do you have to lose, anyway? Many of the aforementioned tools are completely free to use, and they only take a couple of minutes to install and use. Generally speaking, the paid services have more financial resources to use to improve the quality of their service and respond to new threats quicker than free services.
However, the free services listed above are the cream of the crop and give paid services a run for their money. Instead of risking an invasion of your privacy and the potential loss of account credentials, personal photos, and payment card information, take a couple minutes out of your busy day to install these handy antivirus tools.