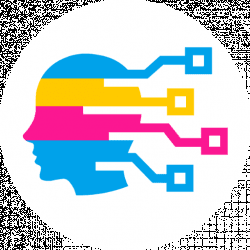 Latest posts by Digital Guyde Team
(see all)
BitDefender is one of the leading antivirus products on the web, and it's in league with other big names like Symantec, Norton, Avira, and other similar software and programs providers.
That said, BullGuard is no pushover, either. In fact, they seem to be gaining in popularity despite being a much younger firm than BitDefender (full review here!).   
At any rate, it's tough deciding between two antivirus software providers. This, because the choice will impact the user computer for some time. What's worse is that some providers are able to block more threats than their competitors while simultaneously producing fewer false positives.
It's not a decision to be taken lightly because the future of your computing device and your data need protection from the ravages of hackers and malware.   
So, to help you make an informed decision, we're going to peel back the layers of BullGuard and BitDefender anti-virus programs to see how well they compare. First off, let's have a short discussion about the antivirus providers' software architecture.   
Performance Benchmarks and Back-End Virus Detection Engine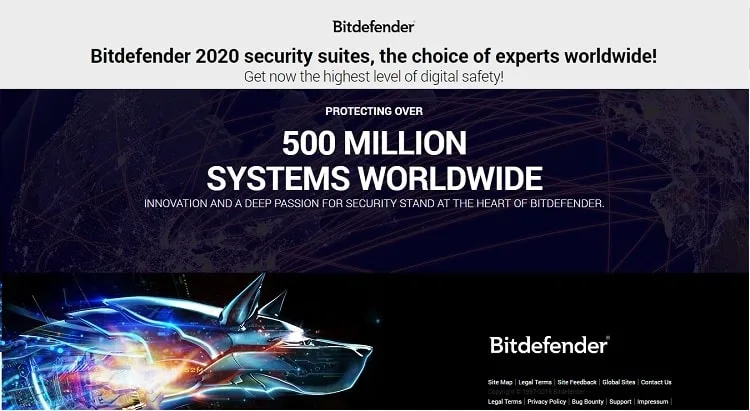 I also want to take a minute to compare the raw statistics concerning how well each programs provider performs. Independent tests have been run to see how well each antivirus software program performs (false positives, successful virus detection, etc.). But before we dig into that information, I did want to point out something interesting.   
It seems that BullGuard and BitDefender programs are very closely related in terms of the back-end malware identification code and algorithms used to detect viruses. It seems that part of BitDefender's intellectual property is their virus detection and removal software.
This software is referred to as a third-party engine, and oddly enough, they are one of the few antivirus vendors that permit other entities and firms to develop products using their code libraries.   
The details of their agreement are a little murky, though it seems it is some type of licensing model. As such, you'll find a lot of different antivirus products that look and feel very similar to BitDefender software, though some of these third-party developers create inferior products. BullGuard (full review here!) does, in fact, use the BitDefender engine, though they are a quality provider.   
Some of the lesser-known and questionable antivirus security providers who use the BitDefender engine include ArcaBit, Ashampoo, Emsisoft, eScan, and Hauri. However, there are many respectable and more successful products and programs that use the same engine, such as F-Secure.
BullGuard vs BitDefender
I'd also like to point out that even though many of these software providers use the same BitDefender engine, that doesn't necessarily guarantee the same level of antivirus efficacy.   
The success of an antivirus product at identifying and blocking threats lies in how the back-end engine is implemented. That said, I must admit that I was surprised to see the BitDefender software performed so much better than BullGuard anti-virus software.
For instance, consider that in an independent benchmark study, BitDefender security software generated 0 false positives, while BullGuard generated 7 in the test. Furthermore, consider that the BitDefender security solution was able to block 100% of threats in the test, whereas BullGuard performed slightly worse, and blocked 97.9% of threats.   
However, I would like to point out that no antivirus software program is ever going to be able to prevent 100% of viruses. BitDefender protection software was simply able to block all of the tests in a lab environment. Still, this data is a good indication that BitDefender is quantifiably superior, albeit only by a narrow margin, of warding off malware threats as opposed to BullGuard.   
Pricing
Now we need to compare each programs provider's pricing model, which is one factor that people are most concerned with. But before we dig into the details of their pricing models, I'd like to point out that both providers offer a free version of their service as well as a free trial of their full antivirus service.  
In fact, you can download BullGuard's free trial without needing to enter any payment card data, which helps you avoid being automatically billed should you forget to cancel the trial. Furthermore, BullGuard security solution provides a free version of mobile antivirus as well.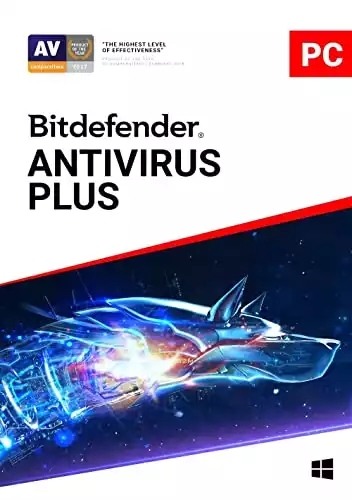 Bitdefender Antivirus Plus | Amazon
With automatic updates and upgrades, Bitdefender Antivirus Plus gives you the most innovative technologies that predict, prevent, detect and remediate the latest cyber-threats. Antivirus Plus brings network-based protection, prevents exploitation of vulnerabilities in your system, and detects and blocks attacks from compromising your devices while keeping your sensitive information safe.
Buy at Amazon.com
We earn a commission if you click this link and make a purchase at no additional cost to you.
09/24/2023 03:58 am GMT
BitDefender's pricing model
1 Year Membership for:
2 Year Membership for:
3 Year Membership for:
3 devices: $119.99.
5 devices: $149.99.
10 devices: $179.99.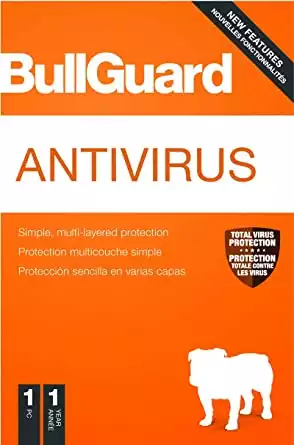 For comparison, the following outlines BullGuard's software pricing model as well: 
Right now, BullGuard security software is running a promotion that makes their antivirus product cheaper than most other providers. However, I'm interested to know how much it will cost after the promotional period. Without the special promotion, BitDefender is actually a little bit cheaper. But you're basically looking at a difference of $5-$10 dollars for a one-year subscription.  
That said, you might find BitDefender to have slightly better value, especially when you consider that they offer protection on up to 3 PCs with a one-year subscription. Even though it may seem a little counter-intuitive, I think that BitDefender actually has better prices for a few reasons.  
First of all, it costs less per PC with their subscriptions. And even though BullGuard is cheaper right now, over the course of the next year, they may very well be higher priced to the end of a promotional period. And you also need to consider that BitDefender offers a more granular payment structure, with more options regarding the length of subscription and the number of devices you wish to secure.   
Features
Given that BullGuard is based on BitDefender code, it shouldn't be a huge surprise that BullGuard doesn't have as many features. Still, both of these products are primarily antivirus tools, so they're both going to lack advanced features more commonly found in Internet Security suites.  
However, the following provides a high-level overview of BullGuard's feature set:
antispam filtering

 

Windows support only

 

antiphishing tools

 

ability to customize scans to reduce the impact on system performance

 

browser security that stops malicious scripts from executing, such as during an XSS attack

 
While this isn't a comprehensive list of features that will help you stay safe on the Internet, I think BullGuard does a good job of covering all the major features you'd expect to have with an antivirus product. However,
BitDefender advanced features:
malware protection from viruses, Trojans, worms, rootkits, spyware, and adware

 

advanced ransomware protection, and the ability to quarantine sections of a hard drive from ransomware access 

 

Wi-Fi security advisor that helps detect vulnerabilities and send alerts when using an insecure public network

 

active real-time threat protection

 

an Autopilot mode which handles security and scans automatically, effectively reducing the number of software configurations you need to make to stay secure

 

adaptive learning algorithms that help the software run more efficiently on your computer

 

banking and online shopping protection

 

identity theft protection 

 

social media protection

 
As you can see, BitDefender has more advanced features than BullGuard. I'm a little surprised that they included some of these features in their antivirus product, too. It's far more common to see a lot of these advanced features packaged together with Internet Security suites instead.   
Between BitDefender] and BullGuard, I have to say that I think BitDefender is the superior service for several reasons. First off, BitDefender is cheaper when you don't factor in an ephemeral holiday promotion. Plus, they allow you to secure more devices with a single subscription than BullGuard.  
Final Thoughts
Then there's the physical structure of the software to consider, too. Remember that BullGuard is essentially a third-party version of the BitDefender engine. And independent tests of the software showed that BullGuard generated more false positives. It blocked 2.1% fewer malware threats than the BitDefender antivirus solution.
That may not sound like much, but I think it's significant enough to sway those of you on the fence towards BitDefender.  
Since their prices are so close, wouldn't you rather opt for the solution that's been proven in independent testing to block more threats? After all, that's the main purpose of antivirus software solutions in the first place. All it takes is one threat to trash your computer and wipe out your data, so I think that even a 2.1% improved chance of blocking malware is significant.   
In summary, here are the reasons why I liked BitDefender more that BullGuard:
It is cheaper when BullGuard isn't on sale

 

Secures more PCs with a 1-year subscription

 

Generates fewer false positives

 

Blocks threats more successfully than BullGuard

 

Includes more advanced features than BullGuard 

 
Keep in mind, however, that I wasn't displeased with BullGuard at all. The truth is I thought they were a very competent providers and still blocks threats more successfully than other alternatives, such as Microsoft. I just think that given pricing, you get more bang for your buck with BitDefender.   
How does Bitdefender compare to other antiviruses?