There are several antivirus softwares that available right now that can quickly detect malware, viruses, and other threats on your computer. These programs are very efficient in that and they can detect new and zero-day vulnerabilities. Two of the top choices in this category are Bitdefender vs AVG.
Main Differences Between Bitdefender and AVG
The Main Differences Between Bitdefender and AVG are:
Both Bitdefender and AVG offer high levels of protection against viruses, malware, and other threats, according to third party tests. But Bitdefender is slightly better because it doesn't slow your system down, whereas AVG is much better at avoiding false positives.
Bitdefender and AVG both offer tools to help you be more secure online. But Bitdefender provides parental controls, whereas AVG doesn't.
Bitdefender offers some features, including ransomware protection which are included in their paid plan, whereas AVG offers the same features in their free version
Bitdefender only limits the protection it offers to three to five devices, whereas AVG allows you to use the license on an unlimited number of devices.
Bitdefender hasn't been criticized for collecting and selling browser data, whereas AVG has had a bad reputation in that field
If you are interested in discovering where Bitdefender shines and where AVG excels, as well as the caveats that you should know for each program, then read on. You will learn more about which one is better and help you narrow down your choice for the best antivirus software and security solution for your needs.
Everything You Need to Know About Bitdefender
Bitdefender has three offerings available:
Antivirus Plus: $23.99 for three devices per year
Internet Security: $32 for three devices per year
Total Security: $36 for five devices per year
The pricing means that you can get all-around security for as low as around 2 cents per day per device. That's not a bad price for your peace of mind.
What's more, Bitdefender has a 30-day trial that allows you to check if it is the solution you need. And they often provide discounts depending on the length of subscription that you get, or at different times of the year.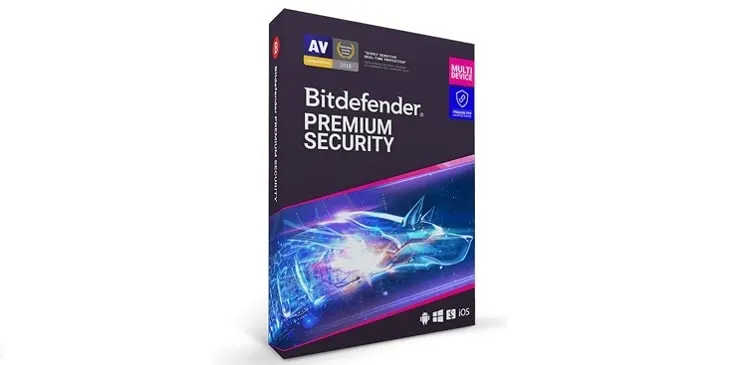 Bitdefender Antivirus Free
This free product comes with the security basics:
Antivirus
Anti-phishing
Scam site blocking
Bitdefender allows you to use several modes for its antivirus. The Quick Scan will only check the most likely suspects when it comes to infections, while a System Scan is more thorough. Quick scans can take anywhere from 15 to 30 seconds, while a computer with around 50 gigabytes of files in it can take approximately 30 to 50 minutes for a more comprehensive scan.
Bitdefender also gives you a bootable environment, which is very useful if you have a threat that's very difficult to fix. You can customize the scanning using the Manage Scans option, plus you can create a schedule for your scans.
Bitdefender also lets you decide if you want to scan ingoing or outgoing e-mails or both. You can also set it so that none of your e-mails are checked.
Anti-Phishing
The statistics on phishing collected by Security Boulevard can paint a very alarming trend:
One in eight employees shares data and information via a phishing site.
Ninety-seven percent of computer users will not be able to recognize a well-crafted phishing e0mail.
A phishing attack has hit close to nine in every 10 companies.
Every month, around 1.5 million phishing sites are created.
As it is, it is very easy to fall prey to phishing. Good thing, the free version of Bitdefender can quickly help and protect you.
According to a third party test, Bitdefender has a 94 percent protection rate, blocking 475 of 505 malicious links with no false positives.
Bitdefender Antivirus Plus
Bitdefender Antivirus Plus has more security features for added security:
Wi-Fi security scanning
Ransomware protection
Banking protection
Secure file deletion
Vulnerability scanning
Password manager
Free Bitdefender VPN
This tier will give you free access to Bitdefender VPN, but it's limited to only 200 megabytes daily.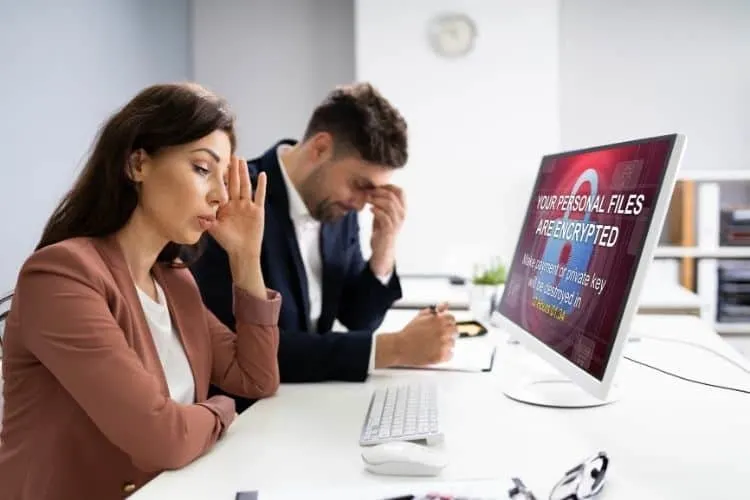 Bitdefender Wallet
This feature is Bitdefender's version of a password manager. But more than just keeping track of the passwords you use for a different site, Wallet can also store credit card details, application login credentials, license keys, and e-mail details.
Safepay
Safepay is Bitdefender's online banking protection feature. It can help hide your online banking and financial transactions from hackers, malware, or snoopers.
Safepay can easily protect your financial activities as it separates itself from other processes running on your computer and can even prevent keyloggers from recording your transactions.
Safepay is probably one of the more essential features of Bitdefender that you should know.
Anti-Ransomware
Bitdefender anti-ransomware tools use machine learning to detect malicious behavior, even new ransomware patterns. It can also learn attack techniques to prevent zero-day attacks.
GravityZone can keep track of all the running processes and detect file read or write encryption and registry changes, allowing it to stop ransomware from taking your files hostage.
Bitdefender can monitor the behavior of software that is installed on your computer and detects if it's acting like ransomware. It works hand in hand with Ransomware Remediation, which automatically backs up your files when it sees ransomware behavior.
Vulnerability Scanning
Vulnerability scanning can help you ensure that your computer is safe from attacks as it checks your applications that need to be updated or if there are patches that you need for your Windows system.
It can also scan your system for weak account passwords, Wi-Fi connection problems, and wrong configurations.
Bitdefender Internet Security
Bitdefender Internet Security adds some more tools that allow you to be safe when you go online:
Webcam protection
Parental controls
Spam filter
Firewall
Bitdefender Video and Audio Protection
This relatively new feature prevents hackers from controlling your webcam. Bitdefender will monitor your apps and find those that try to access your webcam. It will then block unknown applications from turning on your webcam or microphone.
You will also get notified if a particular application tries to turn your web camera on, even with autopilot is enabled. You no longer have to cover up your built-in camera, while trusted applications will be able to use it without any hindrances.
The webcam protection feature is found in the Privacy tab under the Video & Audio Protection pane. You can set it to:
Block all applications from accessing the webcam
Block any browser's webcam access
Allow an application to turn on the webcam automatically
Set it so that you get notifications when applications access your camera
Parental Control Premium
The Bitdefender Parental Control Premium is an add on to your security suite that can help keep your kids from:
Cyberbullying and aggressive language in private chats
Harmful, pornographic, and otherwise inappropriate websites
Unwanted phone calls
You also get reports on how the device was used, including the time spent on each device, screen time limits and other restrictions, and profile pauses. You can set a geofence and get notified if your child goes beyond the set perimeters.
Bitdefender Total Security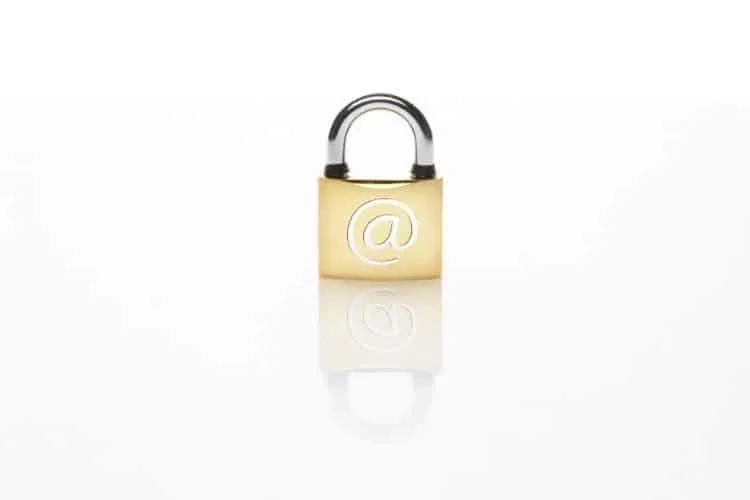 Device clean-up
Optimization tool
Anti-theft system
Bitdefender Device Clean-Up
Bitdefender's Disk Clean-Up tool will analyze the files on your computer and then list them down according to size. It will then clean your selected files so you can save space.
This tool helps you get rid of unwanted files and programs that can use up your disk space.
Bitdefender Anti-Theft
Bitdefender Anti-Theft tool can help you find your device and even lock it down if it goes missing. You can remotely wipe the data you have on your device, but it must be connected to the Internet to work.
Bitdefender Optimizations
Bitdefender makes it easier to optimize your computer that all it takes is one mouse click. This tool will scan your computer for junk files, registry keys, and even tunes up your privacy.
What's more, it will also optimize your startup programs by getting rid of the programs that can add to your startup time but are not really used.
What Independent Organizations Think of Bitdefender
AV-Test conducted a product review for Bitdefender Internet Security and gave it:
6/6 for protection
6/6 for performance
5.5 for usability
The tests they conducted on Windows showed that Bitdefender detected all malware attacks, including those coming from e-mails and web sites. It also caught all of the most prevalent and widespread new malware.
When it comes to performance, Bitdefender didn't slow down computers that much when downloading or installing applications, as well as when launching websites.
For usability, Bitdefender had some false detections. It tagged legitimate software as malware a couple of times, but still better than the industry average.
AV-Comparatives Test
In AV-Comparatives tests conducted over three months starting July 2020, Bitdefender constantly comes out on top. Bitdefender has one of the smallest numbers of false positives, trailing behind Kaspersky and ESET.
Bitdefender has a 99.6 percent protection rate. As such, it was easy for Bitdefender to get AV-Comparatives' Advanced+ Real-World Protection award level for November 2020.
Bitdefender Is Easy to Use
It's quite apparent that the developers behind Bitdefender spent quite some time making it very intuitive to use. When you install Bitdefender, you will be given a tour of the software's key features and the areas of the interface that you will need to know.
The Bitdefender dashboard is very easy to understand, and you get one-click access to the functions that you will be using quite a lot. You can access the tools for privacy, protection, and other information by clicking on the tabs on the sidebar.
What's more, the dashboard is customizable, allowing you to remove or add features.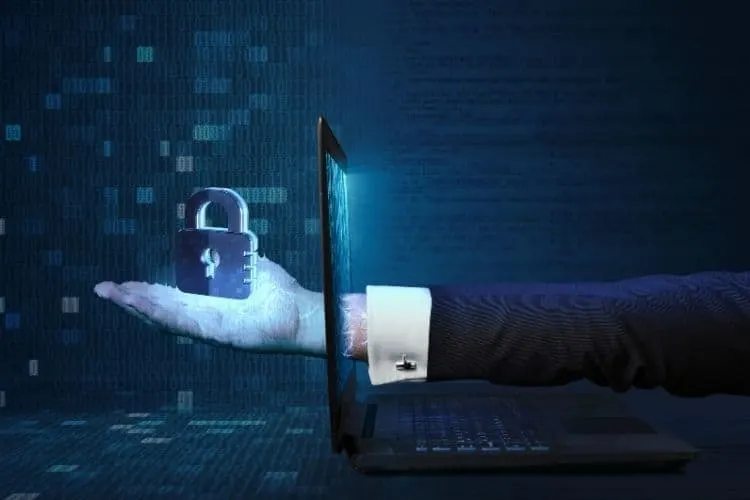 Bitdefender: Bottom Line
Trying to find faults with security software like Bitdefender can be quite a challenge. Independent testing organizations have consistently proven that Bitdefender can protect you from 100 percent of online and offline threats. What's more, it's easy to use, install, and maintain.
Plus, it works without hogging your computer's resources, and it equips you with some useful tools and plugins that can make your system more secure. You may find some of its offerings quite lacking, but Bitdefender certainly does its core functions better than most of its competitors.
Bitdefender is an excellent antivirus suite that can also help you secure your devices with its extras. It's not difficult to recommend this security software as it does a thorough job of keeping your computer safe from all threats, even the new ones that have not been discovered.
Pros
Works well without slowing down your machine
Safepay works to protect online banking and financial transactions you do on your machine
Reasonable price with a lot of features and tools that you can use to secure your devices
Cons
Vulnerability testing can prove to be quite basic
Bitdefender Wallet is relatively weak, with some passwords not being captured, and does only the bare minimum when used as a password manager
AVG: All the Things You Need to Know
AVG keeps things very simple. You have a basic antivirus program that you can download for free. But if you like full Internet security, you can pay $40 for the paid version.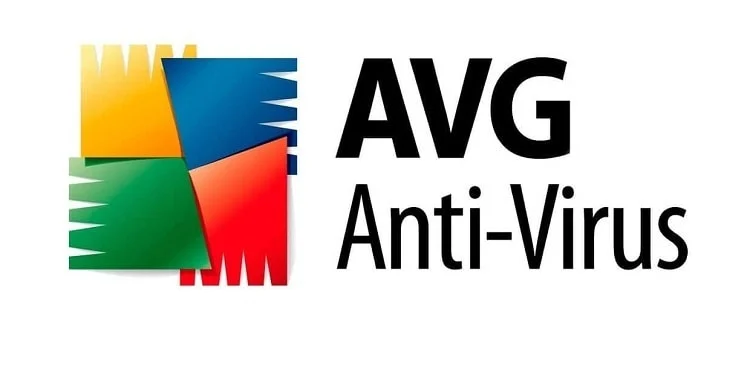 AVG Free
AVG's free antivirus software allows you to:
Stop and remove spyware, viruses, and other types of malware
Block unsafe links, e-mail attachments, and downloads
Check your computer for anything that can slow down its performance
Prevent ransomware from succeeding
What's more, your software can receive updates in real-time.
AVG Internet Security Unlimited
AVG's Internet Security Unlimited allows you to get full protection for all of your connected devices. That protection includes:
Enhanced Firewall
Online banking and shopping protection
Safe payments by blocking fake sites
Anti-spam and phishing e-mails
Round-the-clock customer support
What's more, you don't have to wait until the end of the year to get your program updated. With a subscription, you always get up-to-date protection and all the latest features and tools.
No Parental Controls
Perhaps the biggest disappointment with AVG is that it doesn't include parental controls in its suite. As such, if you're a parent who wants to provide kids with a safe experience online, you would have to look somewhere else.
Passive Mode
Most antivirus programs will not work with similar software already running. AVG does, and it can help you be sure that whatever your current antivirus missed will be picked up by AVG.
File Shredder
The free version of this antivirus suite has a file shredder option that can wipe any trace of a file you want to delete. It's said that the company is using the same technology that the United States Department of Defense is using for this purpose.
Data Collection Scandal
In January 2020, it was found out that AVG was doing more than just protecting your computer from viruses; it was also collecting browsing data from its users and then selling the information at high prices.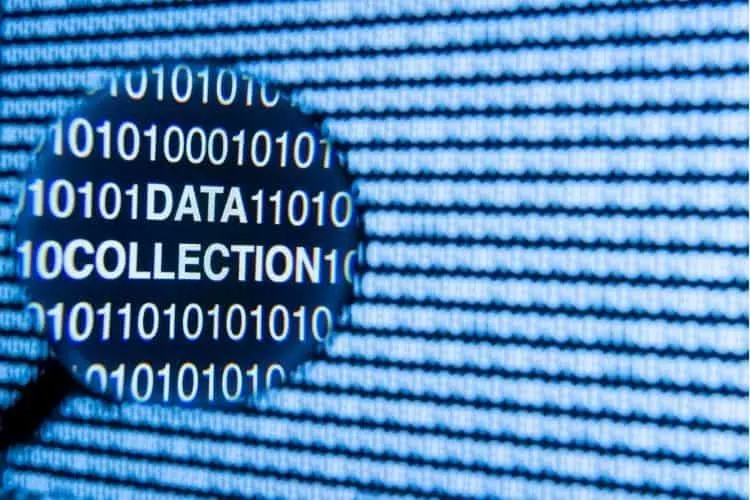 Avast, the company that owns AVG, had a subsidiary called Jumpshot. Jumpshot was found to have been collecting information on what users searched on Google and Google Maps. It also collected data on LinkedIn profiles users go to, the YouTube videos they watched, and even porn sites they visit.
Avast has since decommissioned Jumpshot, but the damage has been done. AVG has been dropped in several high profile lists for the best antivirus suite, free or paid. Its browser extensions have also been removed from Chrome, Microsoft Edge, and Mozilla Firefox extension marketplaces.
Third-Party Tests
AV-Comparatives found that AVG blocked 99.7 percent of threats and had very few false positives. On the other hand, AV-Test gave this program a score of:
6/6 for protection
5.5 for performance
6/6 for usability
For AV-Test, AVG didn't have any false positives, making it very accurate in not flagging safe files.
However, it did slow down a typical computer by as much as 40 percent. For reference, most antivirus programs only registered a 17-percent slowdown. Having a high-end computer didn't help either. AVG slowed down these machines by 34 percent, as opposed to only 14 percent on average for all antivirus programs.
AVG is also slower when it launches applications.
The Bottom Line: AVG
It's quite a turn off to know that a company that has offered a product to keep you safe online and your computer virus- and malware-free has been selling user information for a lot of money.
But the fact remains that AVG is an excellent antivirus program and that it's free. It can keep out unwanted programs and spam while also having a few extras to make your experience more secure.
What's more, AVG offers you advanced security tools for free. It has ransomware protection, anti-phishing, anti-malware, and spyware protection in its free version, and these are already paid features if you go with Bitdefender or other similar software.
Pricing is also relatively straightforward for AVG. It's either you get the free version or pay $40 for more tools.
Pros
Easy to use
It has a lot of features for its free version
Cons
No parental controls
Avast sold user information for profit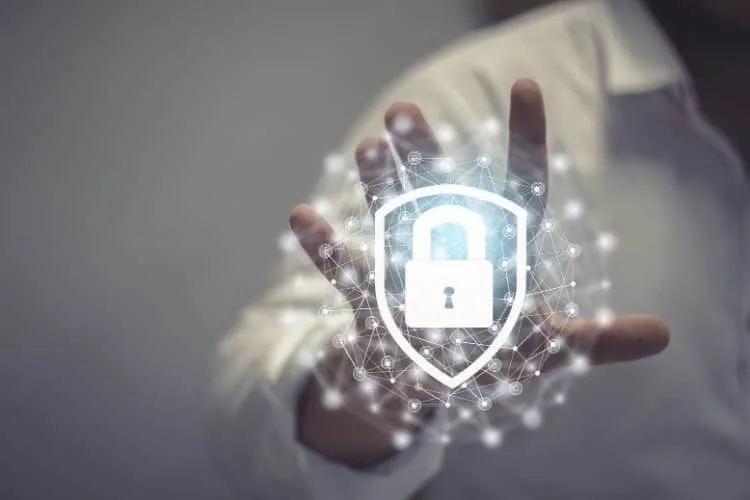 Frequently Asked Questions
You may have some questions about Bitdefender or AVG, so we have compiled a list of questions our readers ask from time to time. Here are our answers to these frequently asked questions that our readers have.
Question: What are the top security threats that your antivirus can protect you from?
Answer: When it comes to hackers and cybercriminals, there seems to be no end to how creative they can get to steal data and information from your computer. The risks are the same, even though the methods of attack are different.
In 2021, the most significant threats are:
• Phishing is currently one of the most prevalent attacks and includes many forms, including e-mail and SMS phishing l
• PDF Scams, which lures you to open a malicious attachment
• Ransomware and malware
• Credential stuffing, which steals user login information
These are easily avoidable with the right mix of security practices. First off, educate yourself on how these attacks are carried out and then installing and updating an antivirus suite like AVG or Bitdefender to help weed out unwanted links, e-mail attachments, websites, and malware.
Question: How do you choose the best antivirus software?
Answer: There are several things you should look for when choosing antivirus software. First off, you should choose one that has high detection rates. The metric will tell you how good the program is at determining whether a file is malicious or not.
Then you should choose antivirus software that offers different types of protection. It's no longer just viruses and malware right now, and you should have an all-in solution that would include safeguards against phishing, ransomware, and other threats. At the very least, the software should also safeguard your online activities and your privacy.
Then look out for the false positives. Good antivirus software can accurately tell you when a file is malicious and when it's not. The problem with false positives is that even clean programs are flagged to be malicious and quarantine. If the quarantined file is an important one, you will need to whitelist it. At its worst, you might find yourself deleting a useful file because your antivirus found it to be malicious.
What's more, you should ensure that your antivirus solutions do not hog your machine's resources. Some programs can crash your computer when they use up a lot of system resources, while others render it unusable.
Question: What are the alternatives that we should be looking at?
Answer: There are quite a few options if you're not sold on either AVG or Bitdefender.
• Avira has the right balance of protection and performance, without too many false alarms. This antivirus doesn't slow your system down, as well. However, it might not be as good as its competitor when it comes to stopping new malware and threats.
• ESET Internet Security is also a great free antivirus program that can detect and stop even zero-day threats. It also has no problems with false warnings. But this antivirus can slow down your computer more than the average security software.
• G Data might be new to many lists of the best antivirus software available today, but the company has been steadily improving its program. Right now, G Data is comparable to the more prominent names in the industry, being able to detect all threats and vulnerabilities without any false flags. However, this does slow down your system slightly.
• Kaspersky does everything right with the top scores for performance, usability, and protection. Here's a simple antivirus program that can help you protect your files without using too many resources.
• Many people were turned off by Microsoft Defender a few years back because while it was bundled with the Windows operating system, it didn't measure up to other antivirus software. Earlier versions of this program have dismal protection. performance, and usability scores, missing out on quite a number of threats while flagging safe files as malicious. All that, while also bogging down your system. The good news is that Microsoft Defender is now getting top marks for all three areas, protecting you from all types of threats without slowing your system down and without false alarms.
• Vipre has consistently gotten high scores for protection, performance, and usability since it came into the market. Today, however, this suite has top marks for all three areas.
Bitdefender vs AVG: Which One Should You Use?
Bitdefender gives you everything you need to secure your computer. It can even do scans for external drives, USBs, and other hardware. It can stop hackers from spying on you using your web camera and even protect you from ransomware attacks. On top of that, it has parental controls, safe shopping, and password managers.
On the other hand, AVG provides the same level of protection from viruses, malware, phishing, and ransomware. It can block your webcam and makes payments safer—all at a more affordable price than what Bitdefender is charging.
However, security solutions should operate on trust, and this is where AVG faltered when they decided to profit from gathering data from users and selling them.
What makes it more damaging is that the company has been sketchy in selling anonymized data that could easily be linked to a specific user because of the timestamps attached to them.
If you can look past the scandal, you can certainly save some money with AVG and still get top-notch protection from malware and other threats. But if you can't, Bitdefender should be a worthy consideration, plus for a bit more money, it offers a more robust security solution, including parental controls that AVG doesn't provide. Plus, it doesn't slow your system down too much.