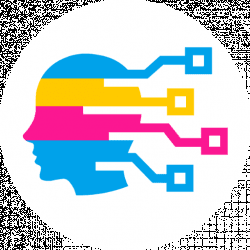 Latest posts by Digital Guyde Team
(see all)
There seem to be more antivirus providers than there are stars in the night sky. This leaves many of us scratching our heads and wondering whether or not we got a good deal. BullGuard Antivirus.
Today, we're going to be taking a closer look at Antivirus to see how they stack up against the competition. However, we're going to be focusing on their Antivirus product, as opposed to their other security software.
Though as a dog-lover I adore their marketing strategy and logo, I'm not sure if they can keep up with the other big dogs in the industry, like Avast, Norton, BitGuard, and others.
Nevertheless, we're going to pick this service apart piece by piece to see what their strengths and weaknesses are. So, first off, let's take a look at their pricing model.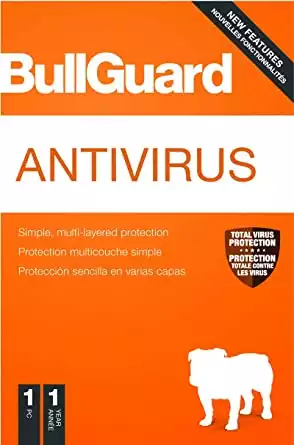 Pricing
As you might have guessed (or expected, rather), BullGuard Antivirus does offer a free trial of their service.
Naturally, it's going to be more watered down than the full version of their service. Nowadays, it has become a necessity for antivirus providers to offer a free version. All this due to the high competition.
I will give them credit, though. I was especially pleased to see that the free download started instantaneously and that I didn't have to enter payment card details. It's a bit of a marketing gimmick for free versions of software to collect payment card data, and then automatically bill you if you fail to end the trial on time.
However, BullGuard seems to be trustworthy and legitimate. They're not trying to trick users into subscriptions, which makes me trust them more than some of the other providers.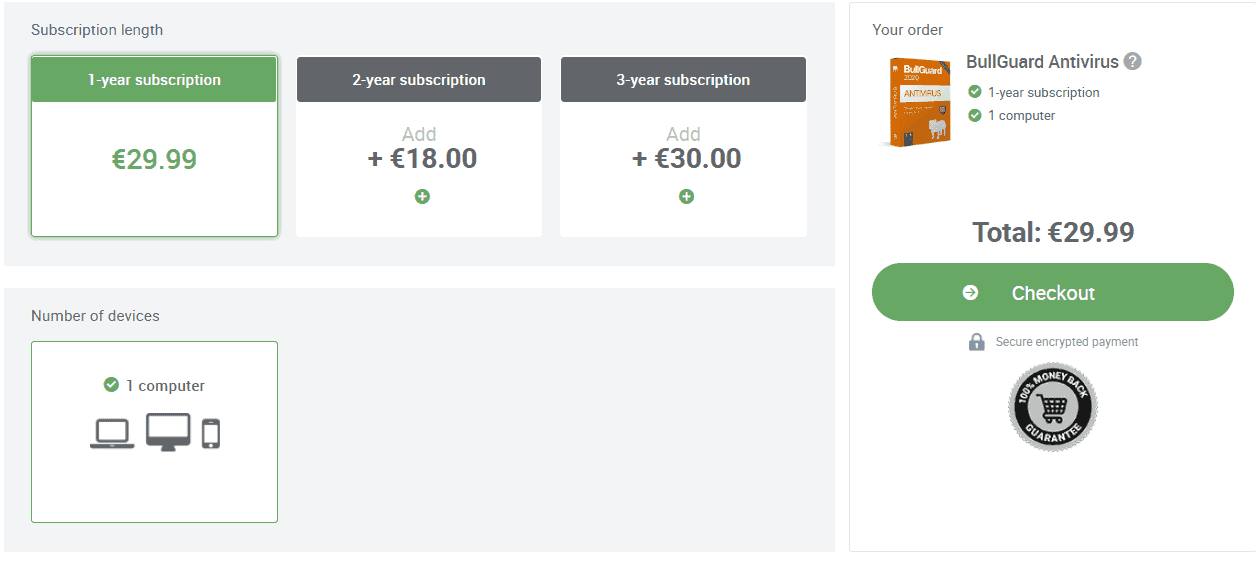 However, I was a little disappointed that it only lasted for 15 days. That said, I think a fortnight is more than enough time to decide whether or not you like the software interface and the service.
Furthermore, I would like to point out that they offer a free version of antivirus and security software designed specifically for mobile devices. And the best part? It's completely free to download as well. However, the free versions don't have nearly as many features as the paid versions.
They're currently running a special on the paid subscription of their antivirus service. The current prices are as follows:
I'm curious to see how their prices will change in the future. I'm not sure if they ever sell their service at a price that isn't discounted. It's a fairly common and well-known marketing tactic for digital services to make it appear as though the service is "discounted." In reality, however, the product is always discounted. That aside, I can say that their current prices are pretty darn reasonable.
Features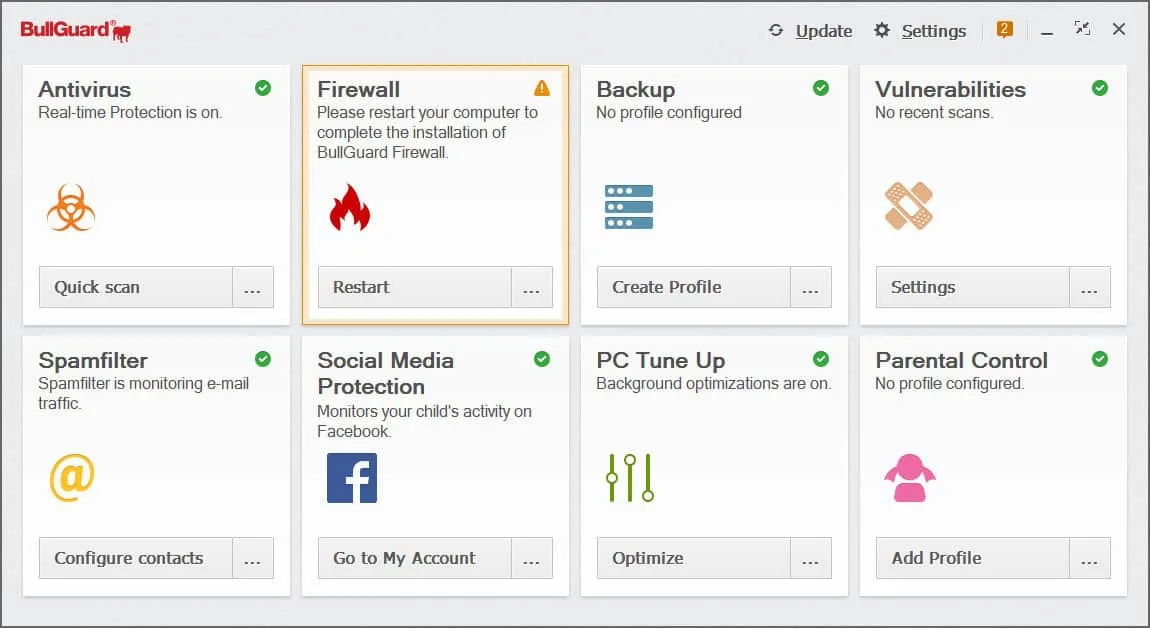 I was interested to see that they claim on their website that their antivirus performs better than Avast, Microsoft, Panda, and Comodo. BullGuard Antivirus. They posted a neat and tidy little graph, but in reality, it doesn't contain any verifiable information.
The metrics used for the "benchmark" aren't listed or made known, and it's little more than a weak claim and a lazy graphic. I was certainly skeptical due to the lack of information, to say the least.
I was more than a little skeptical of the claims they make on their site with regards to the efficacy of their virus detection tools. Understand that no software is going to be 100% perfect or infallible.
Nevertheless, they make the following claim: [BullGuard] effectively stops all malware and other online threats reaching your device. However, I simply don't believe that any antivirus software can block all threats.
Nevertheless, the independent benchmark studies of BullGuard were pretty encouraging, showing that they rank somewhere in the middle of the leading providers. The study showed that BullGuard was able to effectively protect against 97.9% of real-world threats, and had fewer false positives than McAfee, Trend Micro, and Microsoft.
However, they tied with Avast regarding the number of false positives the software generated.
My thoughts about it…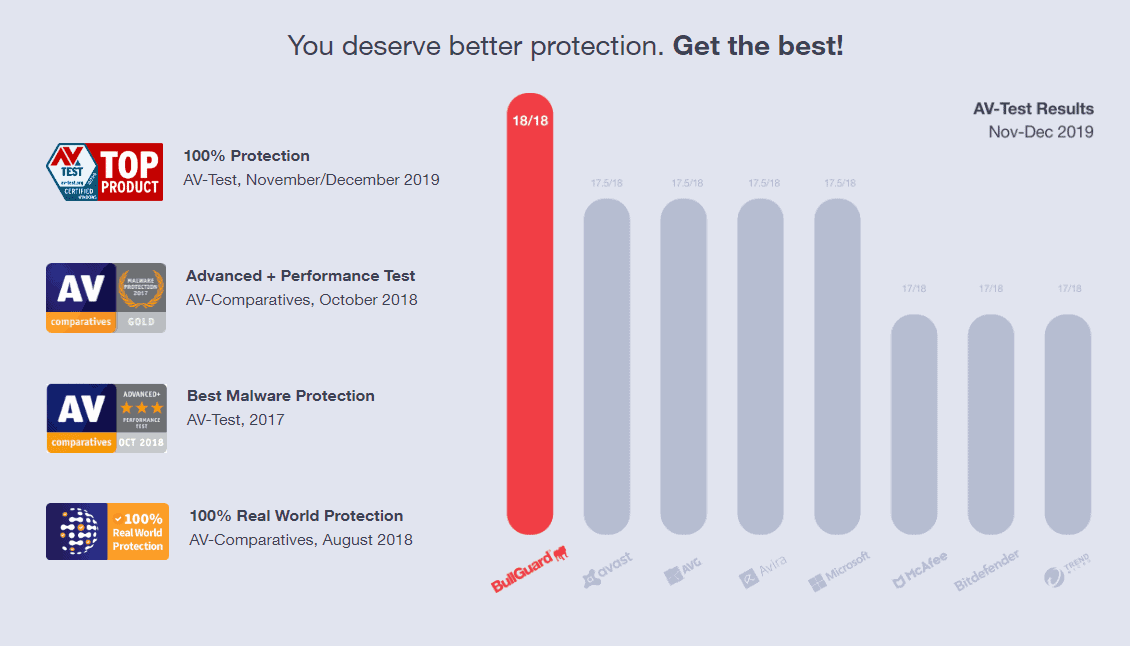 Moving on, I did think that their basic Antivirus product checked all the boxes and covered all the bases with what you'd expect out of a simple malware identification and removal tool. If you're looking for an antivirus program without all the extra bells and whistles, you could certainly do worse – especially when considering how cheap their prices are.
But it does provide protection against all the usual threats, such as viruses, adware, Trojans, worms, and scareware. I did notice that they don't specifically claim they can recover a system infected with ransomware, though. Instead, they claim that they can prevent a system from becoming infected with ransomware in the first place.
In addition, I was surprised to see that they can even protect your web browser from scripting attacks. These types of features are more commonly included in more expensive premium versions of antivirus service. So I was very happy to see that it can stop malicious code and scripts from executing in your browser (such as XSS threats), and will even help prevent phishing attacks.
I was similarly surprised to see that the antivirus software includes antispam tools as well. Spam and email threats are one of the most common and traditional attack vectors used to infect host systems with malicious payload or executable. Cutting out spam and stopping it from ever reaching your computer is an excellent preventative measure.
So, in summary, the following are the features included with basic antivirus service:
protection from a wide range of malware including ransomware, viruses, Trojans, adware, spyware, worms, and scareware
antispam protection
antiphishing mechanisms
browser security and the ability to prevent scripting attacks
customizable scans to reduce the impact on system performance
Windows support
97.9% real-world threat protection
Unfortunately, this program was only designed for Windows, so you're out of luck if you're using a Mac or Linux system. I can already hear some of you proclaiming that Mac and Linux systems aren't susceptible to viruses.
While it may have been true that Linux and Mac systems didn't get infected with nearly as many viruses as Windows in decades past, it has become a necessity to run antivirus software on those systems too.
But remember, if you need support for mobile devices, they include a free mobile security and antivirus application – so you're still covered. Lastly, I wanted to comment on the usability of the interface. The software interface was remarkably clean, well organized, and easily navigable.
The scanning process keeps you updated the whole time without overloading you with information. So, will never have to guess when the process will finish.
Final Thoughts
So what's the bottom line, you ask? Overall, I think that BullGuard Antivirus is a legitimate, strong, and affordable antivirus provider. I especially loved the fact that they offer free trials of their full antivirus software. Furthermore, I really loved how they offer free protection for mobile devices.
My largest problem with their software, however, is one that is common among most antivirus providers. The standard antivirus software lacks advanced features to protect you online and doesn't come with features such as secure payment protection, social media security, and other similar features.
Nevertheless, it was certainly encouraging to see how well their software protected against real-world threats in an independent benchmark study.
And to be fair, I do think that their standard antivirus software includes a few extra features that most other standard antivirus programs lack (antispam, antiphishing, web browser security, etc.).
I can honestly say I'd recommend them. Especially with their current pricing discounts. $17.97 is tough to beat, but even if they revert to standard pricing and don't discount their service, $29.95 is still pretty darn reasonable for a year's subscription.
How Does BullGuard compare to Others?