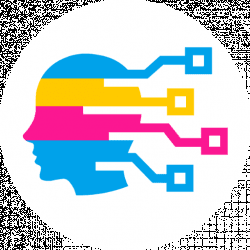 Latest posts by Digital Guyde Team
(see all)
Have you ever wondered what makes one antivirus protection application better than another? Perhaps you, like many others, have thought that they're all more or less the same.
The ugly truth is that antivirus software varies greatly in its ability to ward off threats, and there are a ton of secondary features to consider, such as price, features, and impact on system performance.
Today we're going to be comparing BullGuard and McAfee to see which offers the best protection at the cheapest price. If you're not currently using any antivirus software, I'd highly recommend looking into one of these two options.
Not using antivirus protection is like not wearing your seatbelt, and the worst case scenario could happen when you least expect it. So, let's start by analyzing each provider's pricing model.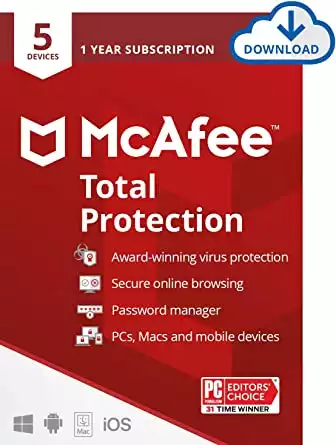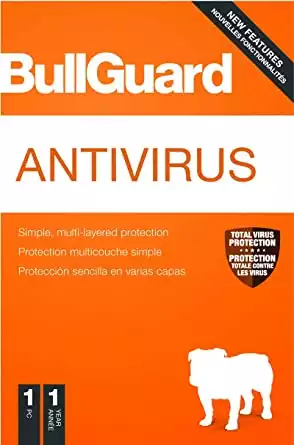 Pricing
Comparing pricing models of different antivirus and security providers is always a challenge because you're not always comparing apples to apples. It's common among digital services to offer discounts for a variety of reasons, including subscription length, the number of devices to be secured, seasonal promotions, and different packaging structures.
Today, however, we're simply going to compare the current prices of each provider's Antivirus software.
Each of these rates only covers a single computer. But as you can see, BullGuard is extremely affordable. It's rare to see digital services – especially those as essential as antivirus – cost less than a couple of bucks a month.
Obviously, the 3-year subscription offers the best value, since your computer will be protected from viruses for less than the cost of a couple items off a fast food dollar-menu per month.
For comparison, the following outlines McAfee's Antivirus Plus pricing model:
I thought McAfee's pricing model was a little strange, especially compared to BullGuard's. They didn't offer variable subscription lengths and savings discounts, instead only offering subscriptions in 1-year intervals. And you probably noticed that they cost significantly more than BullGuard, but comparing the two services directly is a little nuanced.
While it may be true that McAfee costs more per month, understand that McAfee isn't locked down to a single-system license. Instead, it will protect all of your PCs, Macs, and mobile devices. So if you've got 3 or more devices that you wish to secure, by pricing alone, McAfee is already starting to look more attractive than BullGuard.
But before we move on to the features comparison, I would like to point out that both providers offer a free trial. Surprisingly enough, both McAfee and BullGuard offer 30-day free trials.
Not only does it give you an opportunity to test out their services, it will keep your computer safe while you decide if you're going to subscribe to a service. Remember, I always recommend that you use a free service, because some protection is better than no protection at all.
Features
Given that we're comparing the core antivirus service from each provider, you'll find that the feature set is much smaller than what you'd find with a total security package, such as a complete Internet security suite. That said, if you're just looking for cheap and basic protection without the extra bells and whistles, standard antivirus is the way to go.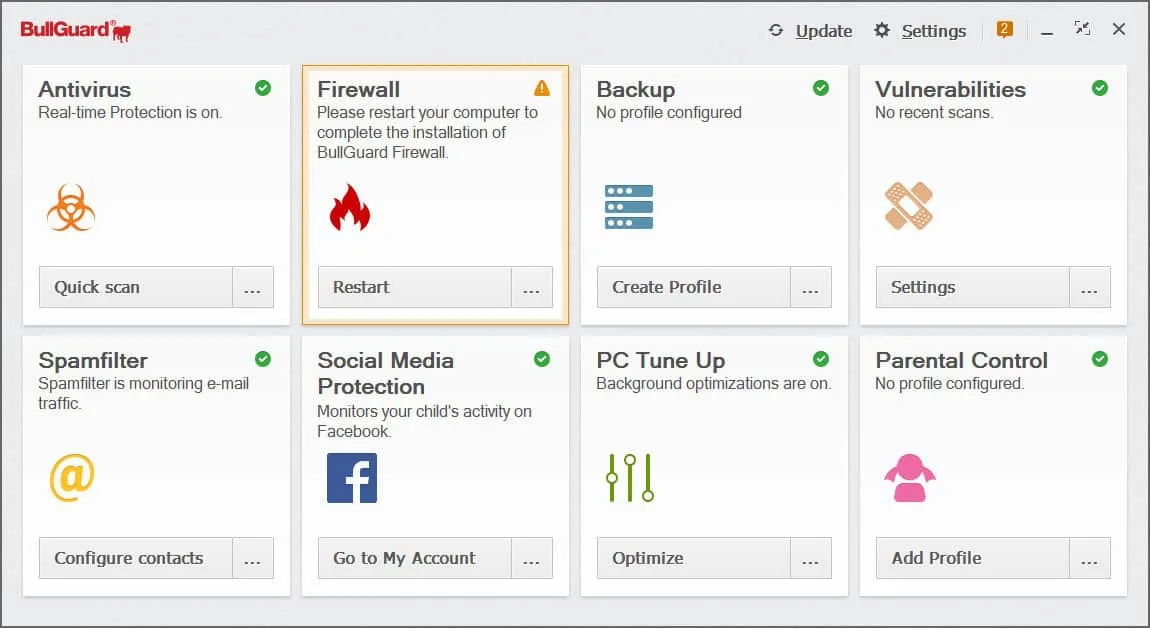 For starters, note that BullGuard's main feature is blocking threats such as viruses, malware, ransomware, adware, spyware, Trojans, keyloggers, rootkits, and other similar threats. As we'll discuss in the next section, BullGuard is more adept at blocking these types of threats than McAfee.  Naturally, it will block unwanted applications and potentially unwanted programs/processes (PUPs) as well.
I was especially pleased to see that they offer a spam filter as well. Spam is one of the most commonly used ways to spread phishing attacks, as well as tricking users into downloading files with malicious code attached, such as viruses and scripts.
BullGuard claims that their antivirus software doesn't impact system performance as well, though as we'll see in the next section, it doesn't have as small a footprint as McAfee.
In addition to free 24/7 customer support, I was pleasantly surprised to find that BullGuard includes a safe browsing mechanism. Whenever you visit a bad domain or the antivirus software detects potentially malicious scripts, it will throw a warning.
And that's about all there is to the basic BullGuard package. If you want extra features like secure online payments, social media protection, and other advanced features, you'll need to upgrade to their fully-fledged Internet Security suite.
How Does BullGuard Compare to Others?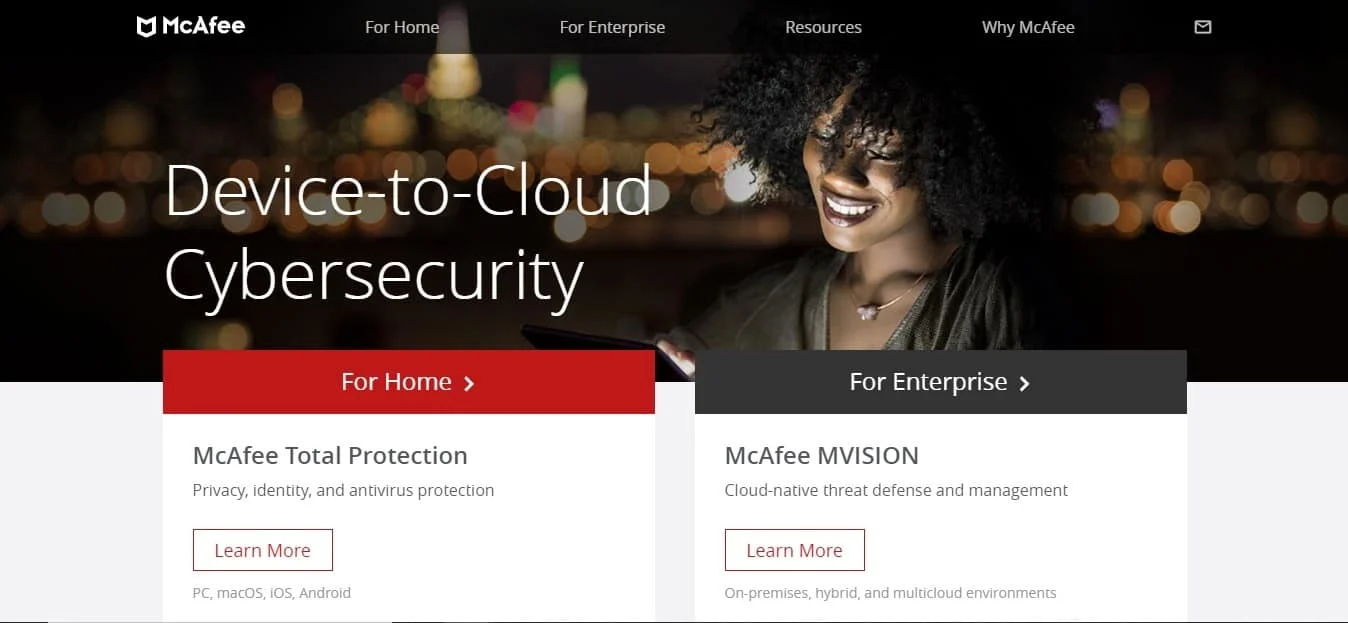 McAfee, on the other hand, isn't as good at identifying and blocking threats as BullGuard, though McAfee does have a smaller impact on system performance.
Naturally, McAfee will still protect against the same types of threats, though perhaps not as efficiently. In addition to throwing warnings when it sees that you're downloading a malicious file or visiting a dangerous website, McAfee also comes with a file shredder.
The file shredder permanently deletes files in such a way that even the most advanced hard drive tools and recovery programs can bring your data back from their graves. Many people have lost sensitive data this way after selling or throwing away old computers and hard drives.
And in addition to protecting unlimited devices, McAfee will also protect mobile devices, smartphones, and tablets. Lastly, if you ever have qualms about using McAfee, just know that they have a 100% guarantee for virus detection and prevention…or your money back!
How Does McAfee compare to Others?
Performance Benchmarks and Lab Tests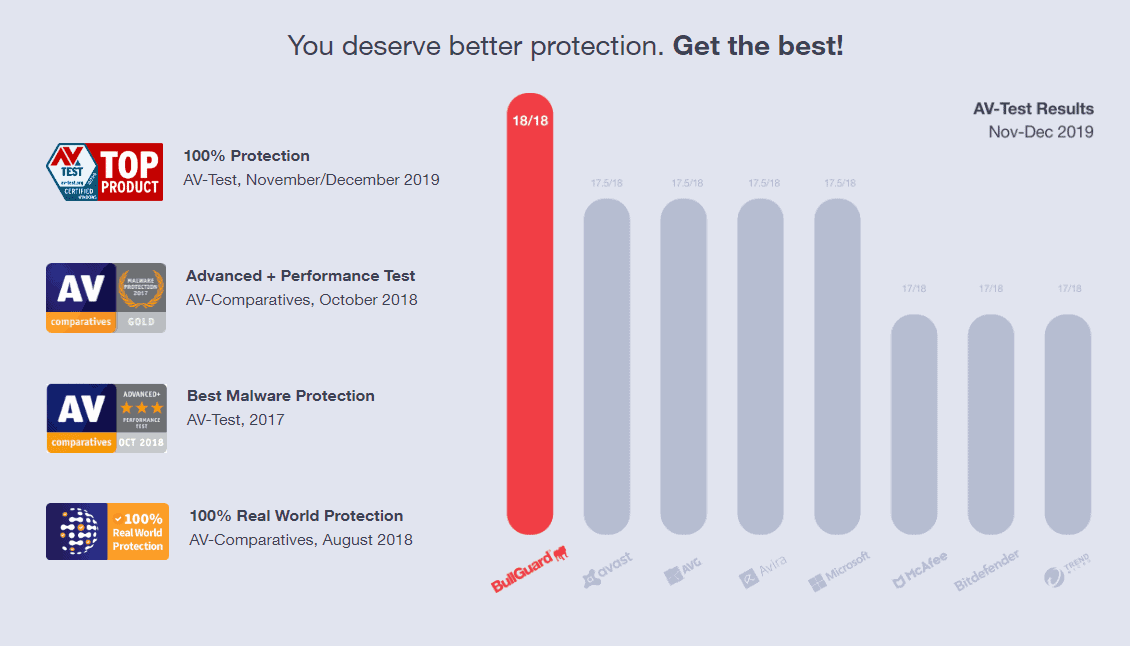 One of the biggest factors to consider when selecting an antivirus product is how well it stands up to viruses, how accurately it identifies threats, and how many false positives it generates. Bear in mind that no antivirus product will ever be 100% perfect because new threats are always surfacing and older threats die out with the latest and greatest operating system patches.
However, we can make some reasonable conclusions by looking at the results of independent antivirus benchmark research, such as AV-Comparitives.org. They run each antivirus provider through several tests, such as real-world threat detection and performance impact tests.
Believe it or not, among all the providers that were ranked and scored by AV-Comparatives, BullGuard and McAfee were actually pretty close.
However, it seems that BullGuard performed just a little bit better, making it slightly superior at standing up to real-world threats. BullGuard was able to block 97.9% of real-world threats in the latest benchmark, and only generated 7 false positives. Also, there were 2.1% of real-world threats that it wasn't able to block.
Conversely, McAfee was able to stand up to 97.3% of real-world threats, leaving 2.7% of real-world threats unaccounted for. But here's the real catch: McAfee generated a lot more false positives – 29 false positives, to be exact.
However, things are quite the opposite when we consider the system-impact tests. McAfee ranked as one of the best antivirus providers who had the smallest impact on system performance (3rd out of 19). On the other hand, BullGuard scored much lower and ranked 13th out of 19 providers.
So, neither provider has the best of both worlds. BullGuard is able to stand up to more threats and protect against more viruses (while generating fewer false positives) than McAfee. However, McAfee has significantly less impact on system performance than BullGuard.
Personally, I care more about the software's ability to block threats, since that's its core function. So to that end, I favor BullGuard in terms of its competence.
Final Thoughts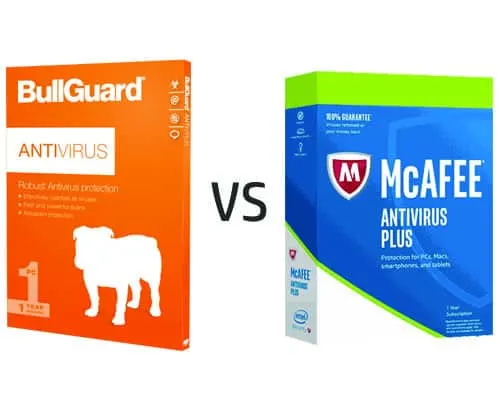 So, which provider wins this competition? It's pretty hard to say. Overall, I think BullGuard is the superior antivirus software, but that doesn't mean it's the best.
If you have multiple computers to secure, I would highly recommend McAfee since it secures multiple devices and has a lower system impact. Sure, it didn't perform as well in a real-world test, but we're talking about a 0.6% difference – which could be seen as insignificant.
On the other hand, McAfee had a substantially smaller impact on system resources. Having said that, if you just want to secure a single system, then I'd go with BullGuard. The price advantage for BullGuard is too large to ignore, and it blocks more threats. It's really that simple.
If you disagree, I respect and value your opinion. Nevertheless, since BullGuard is cheaper and blocks more threats, I think it offers more value. It provides better protection for a fraction of the cost…as long as you're only securing a single system.