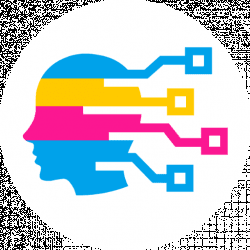 Latest posts by Digital Guyde Team
(see all)
CyberGhost and PIA VPN are two veterans of the VPN industry, though they offer very different service models and pricing models. But CyberGhost vs PIA which one is best? That's a difficult question to resolve, because the answer largely depends on your needs, what you are looking for in a VPN service, how you will use it, and what qualities you value.
Nevertheless, today I'm going to pit these two services against each other to see where their respective strengths and weaknesses lie. So, to kick things off, let's get started by analyzing their prices.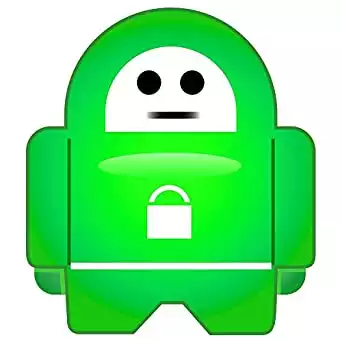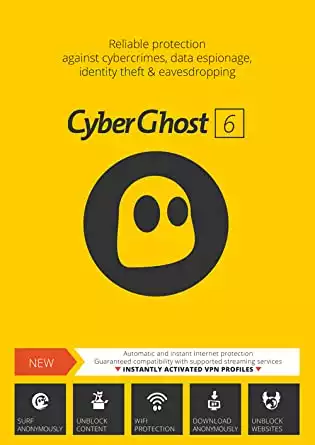 Main Differences Between CyberGhost vs PIA
The Main Differences Between CyberGhost vs PIA are:
CyberGhost offers with P2P on some of its servers, whereas PIA allows users to use all of its servers for torrenting
CyberGhost offers a totally free version which doesn't have all the advanced features, whereas PIA doesn't offer a free version at all
CyberGhost are available in 30+ Countries, whereas PIA is available in 25
CyberGhost has uses fewer servers in their server locations (600+), whereas PIA is more stacked, and uses much more servers (3200+)
Pricing
To start off, let's take a look at each provider's pricing model.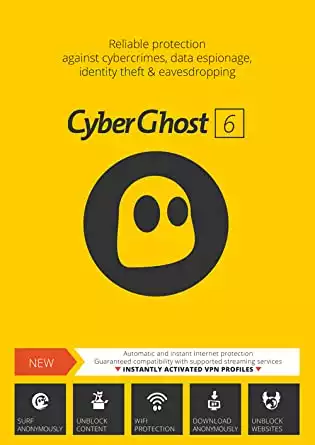 The following outlines CyberGhost's pricing model:
Free version – $0 and available for Mac, Windows, and Android
Premium – $5.83 per month when billed annually, $6.99 per month when billed monthly
Premium Plus – $9.16 per month when billed annually, or $10.99 per month when billed monthly
First off, I'd like to commend CyberGhost VPN for offering a free service. Doing so isn't all that common in the VPN industry, though I did have some minor problems with the rest of their pricing model. It's odd to see a VPN provider use a tiered packaging system in conjunction with monthly and annual savings discounts.
I don't like the fact they charge monthly users more since they already separate their service into different packages. That said, the prices are actually pretty fair. Though $9.16 a month may sound like a lot, other providers like ExpressVPN charge $8.32 per month, which is nearer the high end of the spectrum.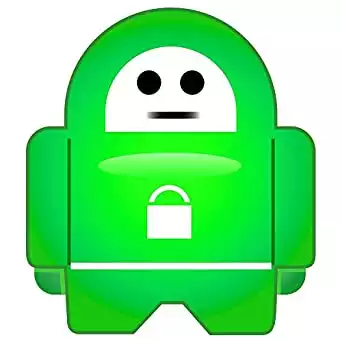 The following outlines PIA VPN's pricing model:
PIA VPN does come with a 7-day money back guarantee, but there is no free version or a free trial of its VPN tunnel. And as you can see, PIA VPN clearly wins the pricing competition. Plus, PIA VPN doesn't separate its service into different packages.
The only difference with each subscription is the amount of savings you want. Personally, I'd highly recommend the annual subscription since it costs less than 6 months of the monthly service.
So, to sum up, the pricing section, CyberGhost had a free version, though PIA VPN did not. Regardless, PIA VPN is almost 3 times cheaper when comparing the monthly rate of an annual PIA subscription to that of a CyberGhost Premium Plus subscription…wow.
Relative Size of Each Network
Right now PIA VPN boasts that it has 3253+ servers in 25 countries. And while they have pretty average global coverage in terms of countries where servers are hosted, I did want to make one point. The term "server" can be a little subjective.
You would think that a server is a server, is a server, is a server. But that's not necessarily true, especially in the modern era of virtualization technologies. So while 3253 servers may sound like a lot (and it does), I can't say if I'm comparing virtualized apples to bare-metal oranges when comparing PIA VPN's server count to CyberGhost's.
At any rate, Private Internet Access VPN has decent global coverage and plenty of server capacity. On the other hand, CyberGhost has 600+ servers in 30 countries. Again, I don't know if they truly have fewer servers, but I can objectively say that CyberGhost app has servers present in a greater number of countries.
But to be honest, I don't see how having servers in five extra countries would sway my choice one way or the other.
With my current VPN provider that I use every day, there are loads of countries that I have never and will never connect to. Perhaps I'm splitting hairs, but I think CyberGhost wins the network size competition by a smidgen. For my purposes, however, I view them as more or less the same.
CyberGhost Features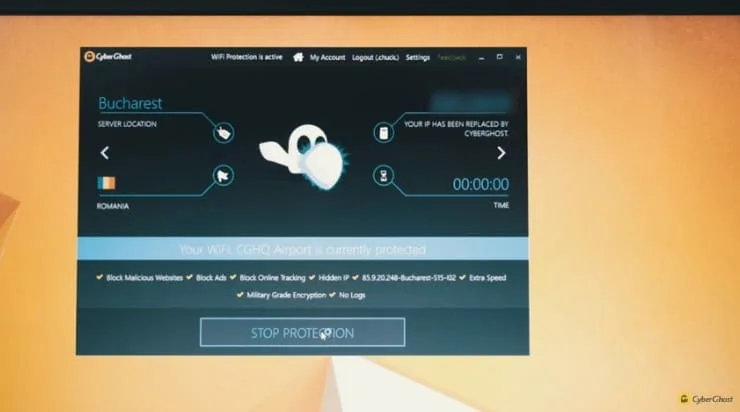 Though the free version does use some bandwidth throttling, the Premium version can be as much as 5 times faster. However, there's one thing that I really didn't like about the free service. Unfortunately, you can only use it on 1 device at a time, meaning that you can't even have 2 active simultaneous connections. That bummed me out quite a bit.
The Premium version does add apps for Android and iOS and doesn't include any invasive ads. But if you ask me, the Premium version isn't worth its salt. I think the only version worth anything is the Premium Plus plan, which adds the ability to connect up to 5 simultaneous connections.
Also, note that the paid versions offer your choice of PPTP, L2TP, and OpenVPN protocols. And finally, I should mention that CyberGhost only partly supports P2P and BitTorrent traffic. Some servers do allow P2P and others do not, and this seems to change over time. In fact, P2P traffic has been banned on US-based servers as well as others, though this is subject to change as CyberGhost app sees fit.
PIA VPN Features
Even though PIA VPN is rather inexpensive, I wouldn't call it a "cheap" service since it has so many great features. First of all, one of my favorite features of this service is the fact that you get 5 simultaneous connections per account. That's incredible, especially considering that you can get the service for as little as $3.33 per month.
In addition, P2P and BitTorrent users will be pleased to know that PIA VPN does allow BitTorrent traffic through their services. Plus, the software does come with a kill-switch as well, which will help protect your P2P downloads. Furthermore, the software does come with anti-DNS leak protection. As far as VPN connection protocols are concerned, you'll have your choice between PPTP, L2TP, and OpenVPN.
You will have unlimited bandwidth and a lack of encumbrances like data caps too. Finally, the last two notable features are a SOCKS5 proxy service as well as a solid no-logging policy.
Speed Test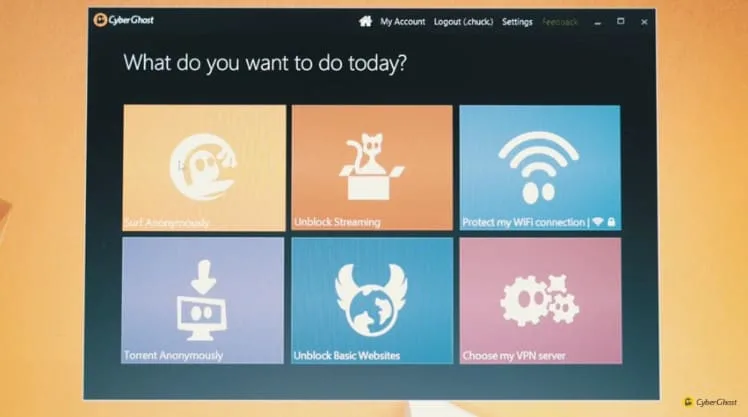 To test the relative speeds of each VPN service, I connected to a VPN server and ran a speed test via speedtest.net, which measures upload bandwidth, download bandwidth, and latency. The results are as follows:
PIA VPN speed test results
Download speed: 9.24 Mbps
Upload speed: 0.60 Mbps
Speed-test server ping: 224ms
CyberGhost speed test results
Download speed: 7.45 Mbps
Upload speed: 0.32 Mbps
Speed-test server ping: 246ms
The speed tests didn't really reveal any jaw-dropping information. PIA VPN tested a little bit better with regards to download, upload, and latency. However, CyberGhost didn't perform substantially worse than Private Internet Access VPN, with exception to the upload rate.
All in all, I was pleased with both services but wished they both had a bit faster upload rate. That said, PIA VPN did win the speed test since it had almost 2 Mbps faster download speed.
Frequently Asked Questions
Is CyberGhost safe?
CyberGhost was founded in 2011 and since its beginning, it has always been a trusted VPN choice. CyberGhost provides all of the essential VPN functions and it has a strict no-logging policy and keeps your information safe and secure.
How does VPNs work?
Virtual Private Network routes your device internet connection through a private server rather than ISP, so the data which is transmitted to the internet, instead of coming from your computer, it comes from the VPN.
Does Private Internet Access PIA log user traffic?
At Private Internet Access, they stay firm that they absolutely do not store logs of any kind.
Why do I need a VPN?
VPNs are most commonly used to unlock geographic restrictions for streaming services like Hulu and Netflix, protect yourself from untrustworthy Wi-Fi and hotspot, for example, if you are traveling, gain anonymity and hide your location to some degree, protecting yourself when using a VPN for torrenting, etc.
Final Thoughts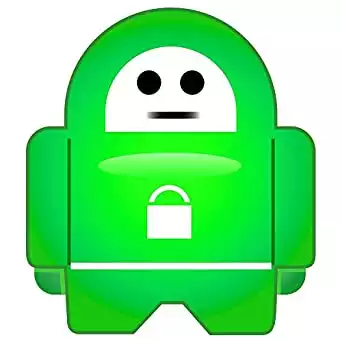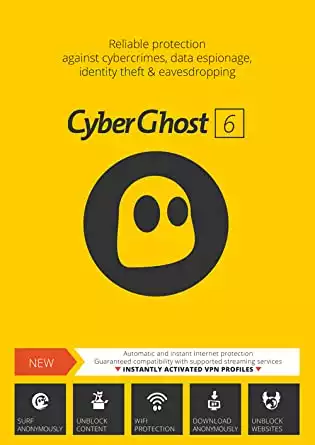 After it's all said and done, who wins the comparison? I think I have to give the victory to PIA VPN, simply because they offer loads more value than CyberGhost VPN. Also, there have been strange rumors cropping up in chat rooms and forums that speculate CyberGhost isn't safe to use. I personally couldn't find any evidence of these claims, but I was skeptical that so many users distrust their service.
Whether or not the rumors and distrust are true, I can say this with confidence: I still think PIA VPN is the better service, and your money will go a lot further. I didn't like CyberGhost's simultaneous connection policy or its pricing model. I think it's simply too much to pay for a subscription that won't allow more than 1 active connection at a time.
Even though the encryption is good and there are some decent features with the software, I wouldn't personally choose CyberGhost over PIA VPN. PIA VPN offers a better service at a fraction of the cost, and in my opinion, it wasn't even a close competition.
Further Reads