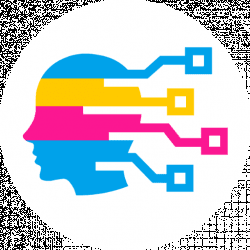 Latest posts by Digital Guyde Team
(see all)
People love free software and free services. After all, why pay for something if you don't need to? This couldn't be truer than it is concerning VPNs, but you should do your homework before blindly trusting a free service.
The fact remains that many free services are more or less garbage, and understand that not all VPN services were created equally. Typically, the best free services are offered by paid providers who either offer an indefinite free trial or money back guarantee with their service.
We do, of course, recommend that users always use a VPN service when connecting to the Internet with few exceptions.
There are a few types of traffic that are inconsequential should they be captured in transit by a hacker or governmental agency. Data like streaming and video, for example, aren't really a large security threat.
However, every computer user has data and Internet transmissions that should always be secured with encryption, lest a hacker steals your personal data, attack your computer with viruses, steal login credentials, or even commit identity theft.
Unfortunately, sometimes people forgo the use of Internet security software in an effort to save a few measly bucks a month. For that reason, we have compiled a list of the best free VPN services so users, at the very least, can have some security.
Some security is better than no security, but most free services aren't in the same league regarding the quality of service and strength of encryption when compared to the leading services. There are many caveats and drawbacks to using a free service, as we'll discuss next.
Caveats Regarding Free VPN Services
As the old saying goes, you get what you pay for. Now, that's not to say that there isn't any value in a completely free VPN service, but more often than not, they're simply not going to be as high quality as a paid service for several reasons.
First of all, you'll find that a free service simply doesn't have the funding or resources to create networks of VPN servers that span the globe in as many countries as a legitimate paid service.
This decrease the amount of flexibility a user has when trying to unlock geo-restricted content or terminate their VPN tunnel in a nearby location, but most free services have servers in the most popular areas.
And because they have a much more limited number of VPN servers, they also have fewer IP addresses available for their users. This also means that they have a much smaller capacity, and it may be hard finding a server that isn't bogged down with other users.
Conversely, paid services have network engineers working for them that monitor metadata and which servers are used the most so they can increase capacity accordingly to accommodate their users' needs.
You'll also find that most free services use open source VPN protocols that are barebones. They simply don't have the money to hire software engineers to create their own clients for Windows, Mac, Linux, and mobile devices.
In turn, this means that they don't have nearly as many features as other services such as VPN kill-switches, DNS leak protection, NAT firewalls, and so on. And if you're not a technical user, you may run into trouble.
A fair few free VPN services include FAQs, how to demonstrations, and other documentation, but most aren't going to have a customer support department. If you run into technical difficulties, you're all on your own.
Furthermore, some free services have strict caps their service. For example, some will impose bandwidth throttling to help ensure equal access to their servers, and some even have monthly data caps.
While this isn't at all desirable, it still has its uses if you only need a VPN tunnel for a short time or a specific use.
However, you should heed a word of caution. Be very careful when using a free service, because they don't always use the most secure protocols. Consider JustFreeVPN, who doesn't offer OpenVPN or L2TP/IPsec connections.
Instead, they only provide PPTP connections, which are inherently flawed. PPTP offers the weakest security out of all the encryption protocols, and it can be easily cracked.
For these reasons, I would highly advise users to abstain from using VPN services that don't offer paid plans (with only a rare few exceptions). While this may paint a pretty dark picture for free VPN services, there are admittedly a few good free services that have their merits.
TotalVPN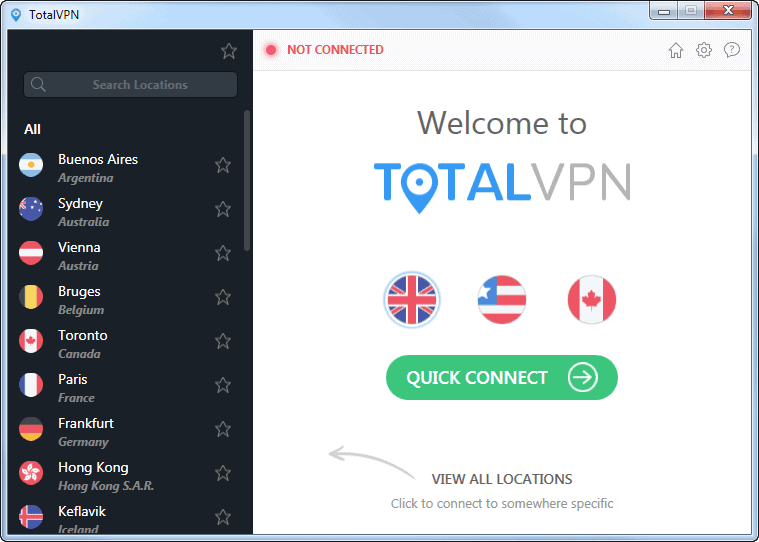 TotalVPN is a relatively new service, but they generously offer a completely free version of their service. Though their software is a bit simplistic and watered down (for both the free and paid versions), you'd be hard-pressed to find a better free service.
There are no data caps with the free version of their service, but note that they do have speed limitations on the free service, which makes the free version ill-equipped to stream HD video.
Also, the free version only allows users to connect one device, while the paid version allows up to three simultaneous connections. I would also mention that they are one of the cheapest services on the market if you want to opt for the paid plan.
In fact, their service starts at only $2.39 a month with a 1-year subscription.
VyprVPN
VyprVPN has a free trial as well, and their service is fantastic. However, as opposed to TotalVPN, you cannot use the free trial of their software indefinitely. Again, understand that they are really only a good fit for short-term uses.
That said, they do have a lot more security features than TotalVPN, and VyprVPN is a much older and mature VPN service. There are several limits to their service though, such as a total cap of 500 MB of data usage.
But there are many benefits over using TotalVPN such as the ability to use 2 simultaneous connections with the free trial and the use of several encryption technologies such as L2TP/IPSec, OpenVPN, and Chameleon.
Furthermore, they have a variety of extra security features including NAT firewalls, DNS leak protection, a VPN kill-switch, and they throw in access to a free encrypted messaging app called Cypher.
CyberGhost VPN
CyberGhost offers a free plan that is closer to TotalVPN's free plan (as opposed to VyprVPN's free trial). While they haven't performed as highly in speed tests as some of the other leading providers, free is free.
Also, since they are an older and more mature service than TotalVPN, they have more global connection options and a larger network of servers. In addition, they provide strong encryption protocols, whereas some other free services only provide PPTP connections.
If you want a faster connection, I'd recommend using TotalVPN. Conversely, if you want more flexibility with global connection options, CyberGhost is the clear winner. With exception to the aforementioned differences, these two free services are nearly identical in all other aspects of their service.
Last but not least, they have a strict no-logging policy to ensure that you can browse the web with the peace of mind that no one is looking over your shoulder.
TunnelBear VPN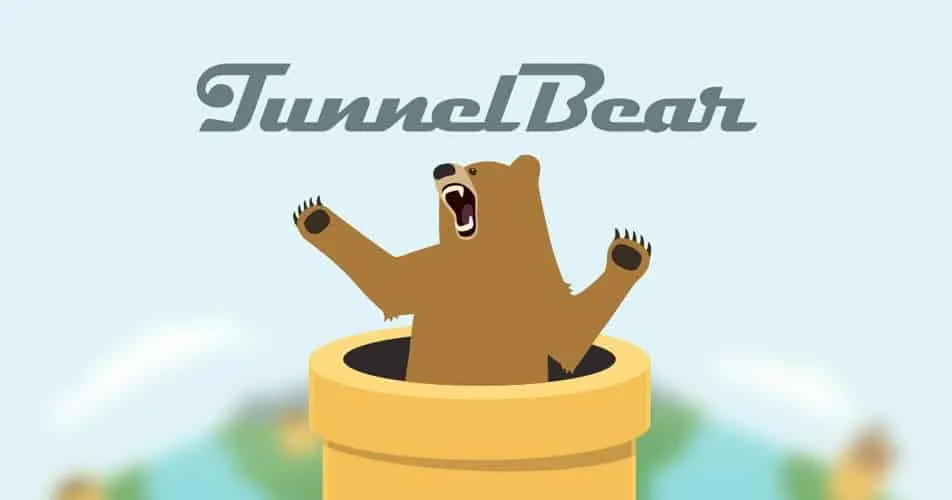 Likewise, TunnelBear also offers a free service. But as you might expect, the free version is a little watered down and doesn't contain as many features as the paid version. Like VyprVPN, they have a half-gig (500 MB) data cap with the free trial.
That said, they are completely legitimate company and they are based in Canada, so users won't have to worry about the NSA. Unfortunately, since they are a Canadian firm, they don't allow P2P traffic on their networks.
Not only do they support all the major operating systems, but the free version also provides very strong security. One thing I really liked about their service is that they permit up to 5 simultaneous connections, though this isn't phenomenal when remembering the data cap.
ExpressVPN
ExpressVPN doesn't technically offer a free service. However, they have one of the longest money back guarantees among the leading VPN providers, so they are a good alternative if you need a 'free' VPN for a short time – such as when you are traveling abroad for less than a month.
Their money back guarantee lasts 30 days, which is more than enough time for a short vacation. Be forewarned, though because if you don't contact ExpressVPN to take advantage of the money back guarantee, they'll automatically bill you.
Though the paid version does cost more than most other providers, they offer one of the highest quality of service on the market. They consistently outperform other providers during speed tests, and they have fantastic customer 24/7 customer support.
Last but not least, they offer an above average number of global connection options in 100 locations and 78 countries around the globe.
Final Thoughts
If you're looking for a free VPN service, you would do well to use one of these providers. There are a few other good services out there, but for every good free VPN service, there 10 that is nothing short of garbage.
My advice is to stick with the providers that offer paid versions of their service because that legitimizes the company and provides trust and peace of mind.
Legitimate companies are going to have more servers and global connection options, generally better security features, and better support. If you do come across an unknown oddball service that doesn't have paid plans, I'd avoid them like the plague.
Always do your homework ahead of time, because I have even seen a free SmartDNS service that marketed their servers as VPN servers. In the end, they were just trying to drive traffic to other sites with adware and other annoying tricks.
All in all, however, these 5 providers offer some great free services that will get the job done.