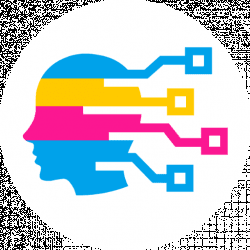 Latest posts by Digital Guyde Team
(see all)
There seems to be a bit of a shift in the VPN industry. As you may well know, things are always changing, growing, and evolving at light-speed in the world of information technology. And one of the latest trends is to provide VPN connections via browser extensions.
This isn't exactly a new idea, and there have been plenty of browser extensions in the past that provided security and anonymity benefits.
But more and more providers are offering browser extensions. One of the largest benefits is that the only traffic encrypted is traffic sent to and from your web browser. All other traffic is excluded from the tunnel, so you don't typically have to configure per-application tunnel routing, policy based routing, or split tunneling policies when using a browser extension.
At any rate, today we're going to pick apart SurfEasy and Opera to see how well they compare. So, let's get started with the pricing models.
Pricing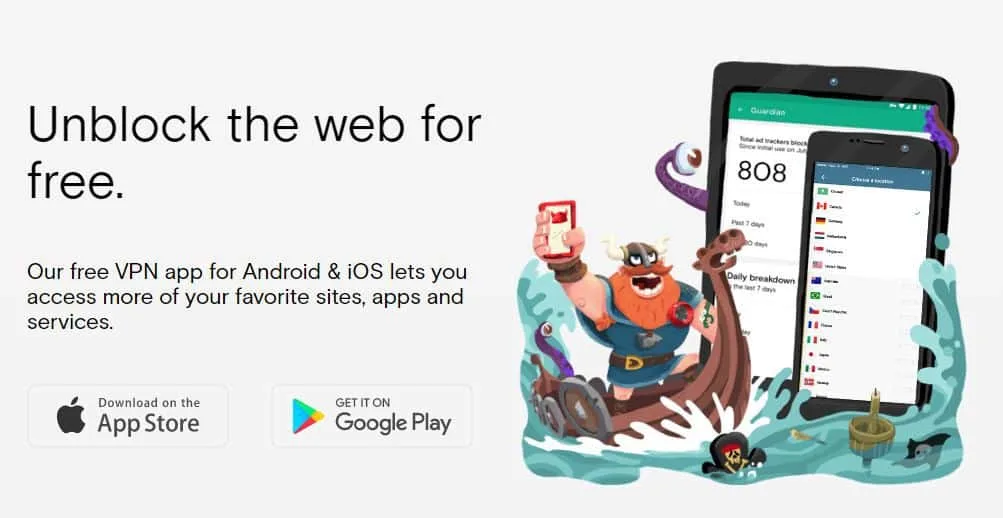 First off, I'd like to mention that both services have a free trial. Well, Opera is actually a free service to begin with (check here), but SurfEasy VPN has one of the best free trials I have ever seen for several reasons.
First of all, it only took me a minute to sign up for the free trial, and it doesn't have any bandwidth limitations. It's pretty regular for free VPN services to encumber free users with bandwidth caps to protect paid users' connections.
Instead of bandwidth throttling, however, free users have a 500MB monthly data cap, which isn't too bad. In fact, that's the same data cap as TunnelBear uses for its free users. Oh, and guess what? The only information you need to enter for the free trial is a username, password, and email address.
That's right, they don't ask for any payment card data. Other companies require a credit card and try to automatically bill you if you forget to cancel service before the trial period expires. But SurfEasy didn't use such nasty tactics.
Overall, I was thrilled with the free trial version for the following reasons:
Doesn't ask for a lot of personal information
Only takes a minute or two to register
Free trial registration doesn't require payment card data
500MB data limit per month, but they give you an extra 100MB after activating your free account from the email link
No bandwidth throttling
The interface shows how much of your monthly data allotment is left
I highly recommend the free trial, but for those of you who are curious about subscription prices, paid versions are priced as follows:
I really don't like the price of the monthly subscription and think it's a way to take advantage of people who don't know what they're doing. The annual subscription price, however, is actually pretty attractive and belongs somewhere near the middle of the market as far as competitors' prices are concerned.
And as stated previously, Opera is free to use. But I have very mixed feelings about it, for reasons I'll describe in the next section.
Relative Size of Each Network
The Opera extension's VPN service has a rather limited network of servers. In fact, it's far smaller than you'd expect any competent VPN provider to have, and only allows connections to five different geographic locations (USA, Germany, Canada, Netherlands, and Singapore). That's not really a lot of locations to choose from.
On the other hand, SurfEasy has over 500 servers in 28 countries. In the scope of things within the VPN industry, 28 server locations really isn't a lot either. In fact, it's actually pretty average. Other providers like PIA VPN have servers in 25+ countries, while some larger networks like ExpressVPN have servers in 97 countries. Believe it or not, HMA VPN has servers from almost 200 countries around the world.
Still, SurfEasy is the clear winner when it comes to the size of its network, and all of its servers are in the most popular web destinations and geographic areas, such as the UK, US, Hong Kong and Singapore. While Opera does a good job of placing limited servers in popular regions, it still can't ever hope to keep up with SurfEasy.
Opera VPN Features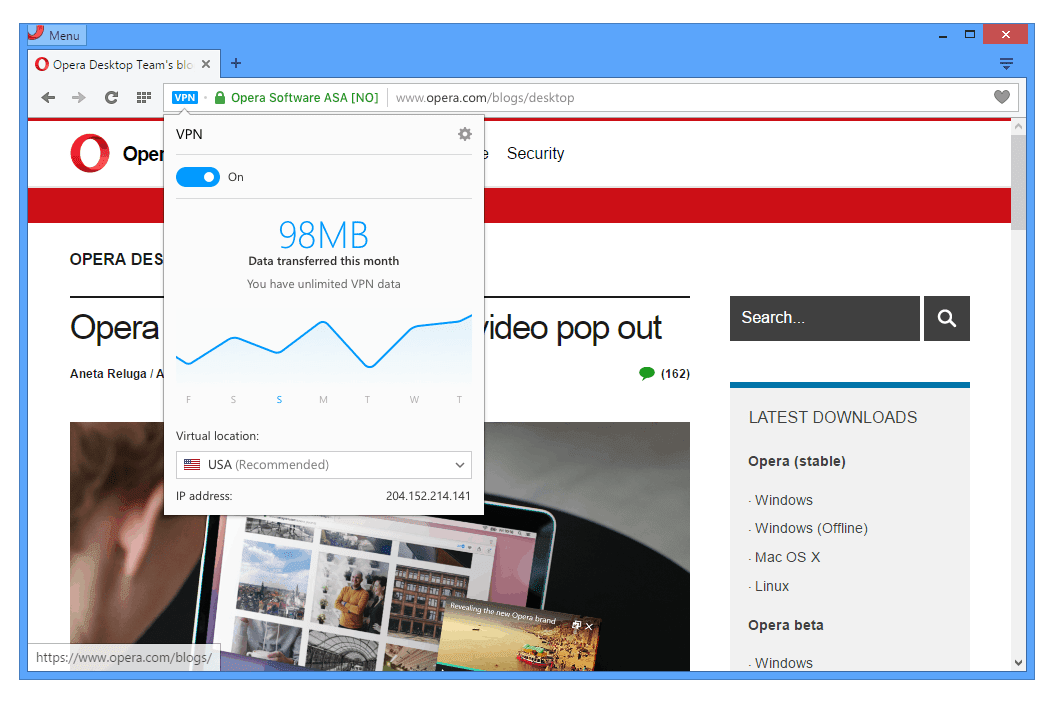 Opera "VPN" doesn't really have a whole lot of features. The features it does include are as follows:
Free, no subscription required
Unlimited data
Unlimited bandwidth
Servers in 5 countries
Technically an unlimited number of simultaneous connections
Easy to use
Comes pre-installed in Opera
While that list of features may seem all well and good, here's my biggest beef with the service: it doesn't encrypt ANY data! Instead, it really acts as more of a proxy service. I'm not sure how they getaways with calling it a "VPN" tunnel, but there you have it. If it weren't for that giant caveat, I would have been mildly impressed with the service.
SurfEasy Features
Conversely, the following lists SurfEasy VPN's features:
Each account is permitted up to 5 simultaneous connections
Servers located in 28 countries around the world
No data caps (with exception to the free trial)
Available on Mac, Windows, iOS, Android, Opera and Chrome
Free customer support
Canadian based
Great no-logging policy
OpenVPN AES encryption
P2P and BitTorrent traffic are supported
As opposed to the Opera "VPN," SurfEasy does actually encrypt data with bank-grade encryption using the AES standard. So, your data is safe and uncrackable if you use SurfEasy.
Speed Test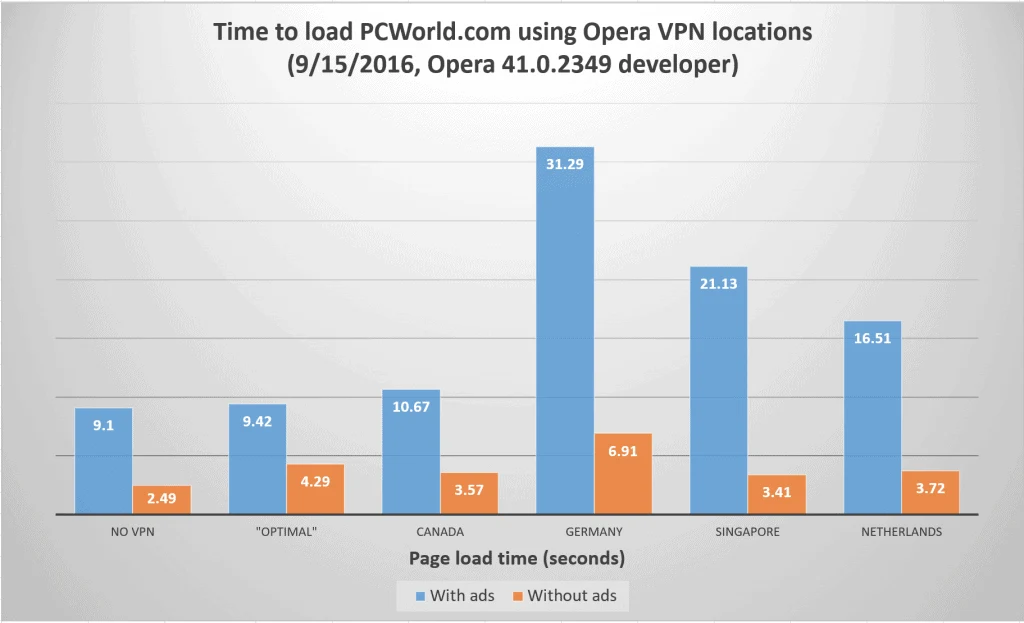 I connected to the USA location to run speed tests and check for upload, download, and latency. The results of each speed test are as follows:
SurfEasy speed test results:
Download speed: 9.36Mbps
Upload speed: 0.58Mbps
Speed-test server ping: 266ms
Opera speed test results:
Download speed: 7.52Mbps
Upload speed: 0.47 Mbps
Speed-test server ping: 232ms
I really didn't have high expectations for the Opera VPN. But oddly enough, it actually performed pretty well. Part of that may be due to the fact that there isn't any VPN protocol or encryption overhead.
Final Thoughts 
I feel extremely conflicted about the Opera VPN tunnel. On the one hand, I think that Opera is making the world a safer and more anonymous place by offering free proxy connections. I'm all about that! So kudos to Opera for providing the world with much-needed privacy services. But now allow me to contradict myself.
Even though it's nice Opera provides a free service, I really didn't care for it. True, the speed test did far exceed my expectations. Heck, I would even say that it blew me out of the water. I expected the connection to be terrible, but it was actually pretty good. So here's where things turned ugly for me. There are four things I really didn't like:
Not all of my traffic was encrypted
It lacked advanced features that are commonly found with consumer-grade providers
There were only 5 server locations (which means fewer IP addresses and a service that is easier for websites like Hulu to block)
No encryption
Personally, I'm going to stick with a full-fledged VPN provider, and I'd highly recommend that you guys do the same. In my opinion, some providers are so stinkin' cheap that there's no excuse not to use them. For instance, PIA VPN only costs $3.33 per month, allows 5 simultaneous connections, and has servers in 25+ countries.
Having said that, it should be clear that I chose SurfEasy as the winner in this match-up. But I have to make one final advisement: if you're not currently using a VPN tunnel, then either sign up for the SurfEasy free trial (it only takes a minute) or at least use the Opera tunnel indefinitely. You might as well, it's free and offers encryption as well as anonymity!