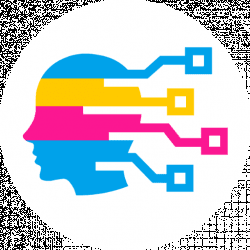 Latest posts by Digital Guyde Team
(see all)
SurfEasy VPN is yet another VPN service that claims to have ultra fast speeds, but is this VPN provider worth a subscription? Today I'm going to run through this provider's features and pricing to help you make an informed decision before subscribing so you don't get stuck with a lemon.
Even though most VPN services have a money back guarantee, it's really a pain to get your money back, uninstall the software, and waste time with a sub par service.
Remember that there's no such thing a perfect VPN service, and every computer application is in some way fallible.
Having said that, note that a VPN tunnel is a great way to hide your Internet traffic from the authorities, prevent others from seeing your true IP address, and to stop invasive Internet marketers from inundating you with ads and tracking your online activities. So, let's get started by taking a look at SurfEasy's pricing model.
Pricing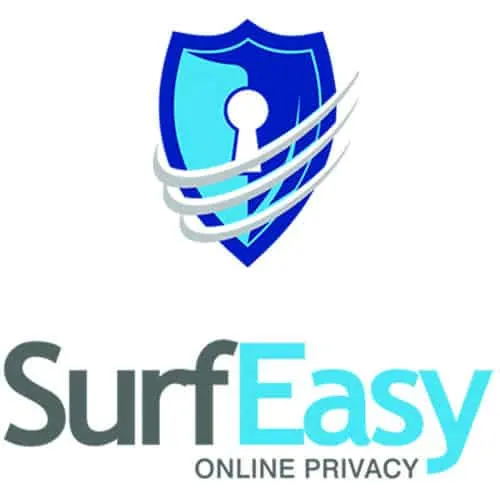 SurfEasy has fair pricing when you opt for the annual subscription, but I found the monthly rate to be rather pricey. The following outlines its subscription terms:
To be perfectly honest, I don't see a whole lot of value in the monthly subscription. Even though this service has decent features (discussed next), I simply don't think $11.99 per month is justifiable, especially since there are other competitive VPNs that have cheaper monthly rates.
On the other hand, I was pleased to see massive discounts on the annual subscription plan. $6.49 a month, while not the cheapest service, is really more mid-market pricing. I think the annual subscription is very reasonable.
To help give you a little perspective, note that annual subscription plans near the higher end of the market, like ExpressVPN, generally cost about $8.32 per month. On the low end of the market, you can find services like ]PIA VPN for only $3.33.
Also, it's worth noting that paid subscriptions come with a 7-day money back guarantee, which completely removes any risk for a whole week. 7 days is a pretty typical money back guarantee, though a few providers, like ExpressVPN, have 30-day money back guarantees. Apart from the monthly subscription price, the only other thing I didn't like was SurfEasy's lack of payment options.
It doesn't support anonymous payments with Bitcoins. Instead, the only payment options are PayPal, Visa, and MasterCard.
Signing Up for the Free Trial
Furthermore, if you want to test out the service before actually paying for it, I'd advise you to take advantage of the free trial. Unfortunately, the free trial isn't a free version of the service, and it does have some limitations.
The most encumbering of which is the fact that free users only get 500MB of VPN tunnel data per month, which is understandable since it's free. After I confirmed my email address, they generously awarded me 100MB of extra data, for a grand total of 600MB.
But there are some perks to it as well. First of all, it's incredibly easy to sign up for. All you need to do is enter in an email address and follow the email's link to activate your trial account. It will only ask you for a password, and you don't even need to enter in any payment card data.
I was impressed that SurfEasy doesn't try to hook users via automatic billing. Plenty of services require credit card data to sign up for a free trial. If the user then forgets to cancel service before the free trial period ends, they will be automatically charged for a monthly subscription.
The good news is that SurfEasy doesn't engage in those types of slummy marketing practices, and it only takes a minute or two to sign up for the trial. I was also shocked to see that even free users get up to 5 simultaneous connections per account, and I thought the web portal and online dashboard was laid out really well and easily navigable.
The only dashboard will even show you a graph of your monthly data usage to help you manage your data cap.
However, there doesn't seem to be any bandwidth throttling, even for the free users. It's nice to know that you have unlimited bandwidth, even if there is a data cap.
Features
I had to do a little digging to find all the features. I wish the website was a little more specific, but it seems they are trying to appeal to non-technical users by eliminating a lot of jargon from the features list. The following are the features outlined on the website:
No-logging policy
Bank-grade encryption
"Ultrafast" servers
Support for P2P and BitTorrent traffic
5 simultaneous connections per account
500 servers in 28 countries
No data caps on paid subscriptions
Available on Mac, Windows, iOS, Android, Opera and Chrome
Customer support available 7 days a week
Based in Canada
Let's dig through these features, starting with server speed and encryption type. First of all, every VPN service claims that their servers are "the fastest in the world" or "ultra fast." While it's true that they have fast server speeds and high reliability (99.99% uptime guarantee), please be aware that any VPN tunnel is going to tack on overhead to your Internet connection.
Additionally, "bank-grade" encryption doesn't really tell us what type of protocols are used. It turns out that they only offer OpenVPN connections, which use 256-bit encryption. To date, this type of encryption can't be cracked, which is why it is used in corporate, banking, and even military applications.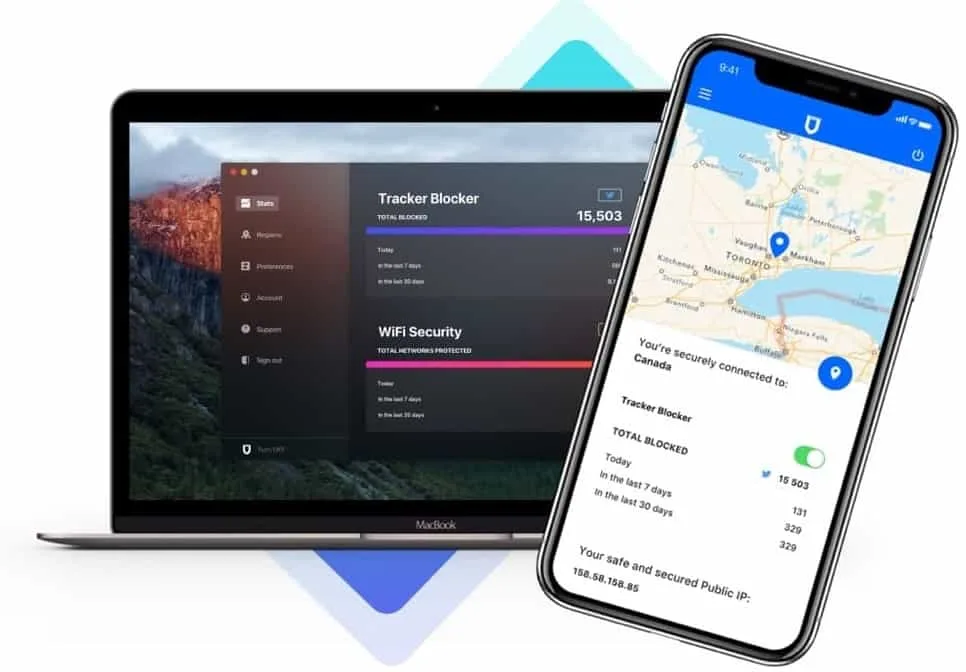 I was pleased to see that each account gets up to 5 simultaneous connections, which is more than the industry average. To put things in perspective, I've only seen one other VPN provider offer 6 simultaneous connections.
Also, the size of the network and global server locations is rather average – perhaps even a tad below average. Some services like HMA VPN have servers in nearly 200 countries, while other mid to low market providers, like PIA VPN, have servers in 26+ countries.
SurfEasy locates all of their servers in the most popular geographic regions too, such as the US, UK, Canada, Hong Kong, and other diverse global locations.
Support
SurfEasy uses ZenDesk as their ticketing system, and I wasn't very impressed with the whole support system. First and foremost, they lack a live chat feature. I'm a huge fan of live chat because you can usually directly interact with a support agent within a matter of seconds.
However, the help button on the website first directs you to a search bar that searches the website to look for guides and articles concerning your problem.
If you can't find what you're looking for, you can then send an email to the support department via a ticket opened by email. The knowledge base was actually pretty well put together though and consists of guides and FAQs with detailed steps and high-quality images.
There are also two support numbers for the US & Canada as well as the UK. I was disappointed to see that support wasn't offered 24/7. If you're in a different time zone, you might have to wait until an inconvenient hour to contact the support department.
Support is only offered Monday through Friday, 8 a.m. – 8 p.m. and weekends 9 a.m. – 5 p.m EST. So while the support isn't terrible, there is definitely room for improvement.
Final Thoughts
So what does it all boil down to? Would I recommend SurfEasy VPN? I think this is a quality service that offers decent value – as long as you don't sign up for the monthly subscription. I can really only advocate the annual subscription since the monthly subscription is so much more expensive.
I did like the fact they allow up to 5 simultaneous connections and use strong 256-bit encryption. The support department leaves a little to be desired, but at least there'll be someone there to help you if you can't resolve an issue on your own.
However, if you're looking for a cheaper alternative that still allows up to 5 simultaneous connections, I would recommend looking at PIA VPN or NordVPN[. All in all, it's a good service, and I recommend you take advantage of the free trial since it only takes a couple minutes to register.