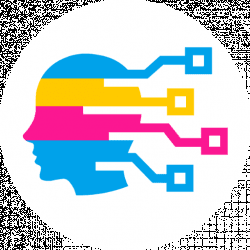 Latest posts by Digital Guyde Team
(see all)
If you're a book junkie, you probably almost lost your mind when the first eReaders came out. Though there are still a lot of competing eReader platforms, hardware, and applications, none have seen so much success as the Kindle. In fact, it is the predominant eReader today, and it has spawned into many different forks and versions such as the Kindle Fire and the Kindle Fire HD.
As an Amazon product, it is heavily linked to their online publishing an eBook platform, but there are a few problems with using the Kindle. First of all, there are some geo-restrictions concerning the availability of content in certain regions.
Yet again, this is due to online trade agreements, licensing regulations, and a smattering of other legal disputes. There's big money in eBooks, and Amazon has turned the traditional publishing industry upside down.
Unfortunately, as a mega-corporation that spans the globe in international markets, Amazon has to put some limits on what you can and can't access through their store. Ah, but guess what? You can easily unlock geo-restricted content – all you need is a simple VPN tunnel!
Kindle Fire and Kindle Fire HD
Who the heck wants to use a VPN tunnel simply to access book content? I mean, can't you just buy a stinkin' hardcover or paperback? Well, yes, but you also need to understand that the Kindle Fire and Kindle Fire HD are more than just eReaders.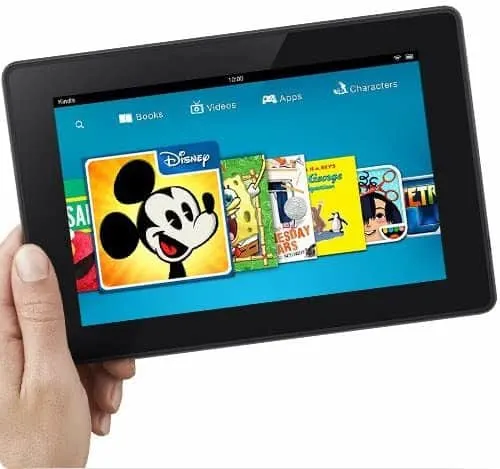 In addition, they allow users to enjoy a ton of multimedia content including movies (as with Amazon Prime Instant Video), television shows, games, music, and even the ability to browse the web.
But there's a fly in the pudding, so to speak. You see, there are many limitations to Kindle content as follows:
A lot of content is geo-restricted, which will be most apparent to users that are based outside the US. Though Amazon does have a UK extension (and other regions) for many of their services, some content is only available to US-based IP addresses. For non-US residents, this is incredibly infuriating.
The software is really just a watered down version of Android, which heavily restricts the applications a user can install on their device. Mostly, the apps are restricted to only what's available in the Amazon Appstore, thereby helping to protect their interest in different markets.
VPN applications have been removed from the various Kindle devices. But even the standard Android VPN API only provides functionality for PPTP and L2TP
Unfortunately, since users can only access apps on the Amazon Appstore (and not Google Play), they can't get a readily available copy of OpenVPN. And now we're presented with a chicken and egg scenario. Normally the solution to unblock geo-restricted content is to use a VPN tunnel.
But how do you unlock blocked content if you can't install a VPN on your Kindle in the first place? Don't worry, there are still plenty of options at your disposal.
How to Use a VPN with Your Kindle Device
There are two main effective ways to use a VPN tunnel in conjunction with your Kindle device: either by using a flashed router or by side-loading VPN applications. Let's talk about flashed routers first.
Whether you knew it or not, application level programs like OpenVPN are only one way to initiate a VPN tunnel. Believe it or not, you can actually establish a VPN connection deeper in the Transport layer of the OSI model. In layman's terms, you can actually make your router connect to the VPN server, thereby securing every device that connects to your home network with encryption.
In addition, it will also unblock geo-restricted content for all of the devices connected to the wireless router.
I my opinion, this is the simplest method, but there are a few prerequisites. First and foremost, you're going to need a router that is capable of running either the Tomato or DD-WRT firmware. If you already have a wireless router, simply check either firmware's website to see if your router is supported.
Alternatively, you can go to FlashRouters and purchase a router that has already been installed with the latest firmware.
You might be wondering why you need to flash the firmware in your router. Well, just about all OEM router firmware is painfully watered down, and almost all of them lack the ability to set up a VPN connection. The DD-WRT and Tomato firmware, however, will supercharge your boring old router with a lot of functionality that is typically only found in business class routers.
And lastly, you will, of course, need to subscribe to a VPN service. They will have setup guides on their site that detail the steps of setting up the VPN connection on your newly flashed router.
Side-Loading Android Apps
Amazon intentionally tried to block users from installing third party software that can be found from other sources, such as the Google Play store. However, you can side-load apps from other sources, including VPN applications like OpenVPN. This method is less reliable than flashing a router with DD-WRT, but it is certainly an alternative solution.
Use the following general steps to side-load an Android app:
Find the Kindle notification bar, drag it down, and browse through More, Device, and then enable the option that is labeled "Allow the installation of applications from unknown sources."
From the Amazon Appstore, download the ES File Explorer for free.
Download the OpenVPN application's installation file for Android on your computer.
Connect your Kindle Device with your PC using a USB cable. Transfer the OpenVPN installation file to your Kindle device.
In your Kindle, use the ES Explorer to find the installation file you transferred from your desktop computer.
Install OpenVPN and set up a connection using the OpenVPN config files that can be downloaded from your VPN service.
Also, this process can be used to install other Android apps available on Google Play that aren't available in the Amazon Appstore. With that out of the way, let's go ahead and take a look at the best VPNs for Kindle.
ExpressVPN
ExpressVPN is our first pick for users wishing to unlock blocked content on their Kindles. This US-based VPN provider has consistently tested above average in speed tests, and they have a well-rounded service packed with security features and great mobile software.
In addition, they have a pretty expansive network of servers located in 78 countries, so they're a good fit for unblocking geo-restricted content in other areas, too.
They do allow simultaneous connections between one handheld device (like a Kindle) and one computer. However, because they're a higher quality service, they do cost a little bit more than the average provider. That said, you can get their service for as little as $8.32 a month. And they have one of the longest money back guarantees in the industry, which lasts a full 30-days.
IPVanish VPN
IPVanish VPN is our second alternative, and though they have a slightly smaller network than ExpressVPN (servers in 60 countries), you'll likely only use the US-based servers to unlock content on your Kindle Fire or Kindle Fire HD. They do, however, cost a little less than ExpressVPN. You can get their service for as little as $6.49 per month, and they support all the major operating systems.
Like ExpressVPN, they only allow two simultaneous connections, though they don't have stipulations on the types of devices you can use concurrently.
TorGuard VPN
TorGuard VPN is our third pick, and they are quite different from the previous two US-based providers. For starters, they are based out of Panama, so they are free from the clutches of the NSA. To date they operate over 1,200 servers in 42 countries, but their service is tiered into different packages.
You can get their service for only $5.00 per month, but here's one of my favorite things about their service: they allow 5 simultaneous connections. That makes them a great fit for people who want to secure more devices than only a Kindle, and you can even add on extra simultaneous connections for $1.00 per month.
Furthermore, they're a great fit for Bit Torrent users since they allow P2P traffic on their networks.
AirVPN

AirVPN is the first European provider on this list, and their service can be purchased for only 5 Euros per month with an annual subscription. They are fully compliant with the EU, but they do still allow P2P traffic on their servers. Again, this makes them an optimal choice for people who might want to download content via Bit Torrent and transfer the media to their Kindle.
Plus, they show real-time server statistics and usage on their website, so you can always trust that you won't run into bottleneck issues. Also, they allow up to 3 simultaneous connections per account, which is more than the industry's average. Interestingly enough, they have a double-hop feature that allows them to obfuscate the source of transmissions to provide an extra layer of security.
CyberGhost VPN
Last but not least is CyberGhost VPN, which has over 650 servers in 26 countries. They have different tiers of their pricing plan, but the Premium Plus plan does allow as many as 5 simultaneous connections. Also, they are based in Romania so users don't have to fear the involvement of the NSA.
They do offer a free version of their service, but it doesn't allow Bit Torrent downloads. On the other hand, the paid versions of their service do permit P2P traffic to accommodate Bit Torrent users.
Lastly, they have a favorable no-logs policy, meaning that they only log inconsequential metadata. And they even delete that data every 24-hours to bolster user security and privacy.
Final Thoughts
If you're like me, geo-restrictions are the bane of your existence. A lot of people feel that information should be free and open, but unfortunately, national laws and licensing prevent this from becoming a reality. The good news is that all you need to do is use a VPN tunnel to access your content.
It's a little trickier unlocking content on the Kindle, but by either using a flashed router or by side-loading VPN software, you can easily enjoy all of your favorite content without encumbrances.