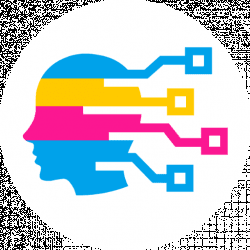 Latest posts by Digital Guyde Team
(see all)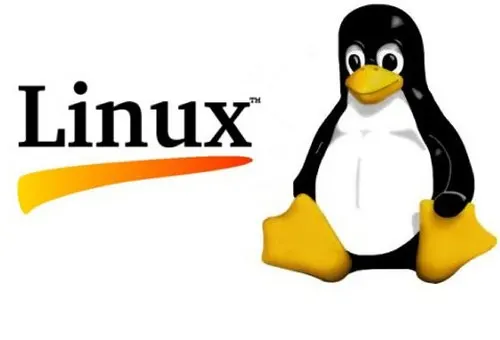 Given that there are more Internet security scandals and hackers in the world than ever before, more people are taking a second look at their Internet security strategy. The problem is that even the most popular operating systems are riddled with security flaws.
Most people have already heard that Windows is notoriously rife with bugs and security holes, even with the latest patches. Out of all the operating systems in the world, Windows is the most susceptible to viruses, malware, and Trojans.
This is one reason why many people prefer Apple products. As most people would agree, OS X is a much more stable and secure operating system alternative to Windows. Humorously enough, many Apple fans look a little pretentious when they claim that their operating system is impervious to viruses and security attacks. This simply isn't true.
Though Apple operating systems have their roots in BSD (a Unix operating system developed at Berkeley decades ago), they can still be hacked. Don't believe me? As a massive embarrassment, even computers at Apple Headquarters have been victimized by malware and hacker attacks.
But that's just the tip of the iceberg. The problems with these operating systems is that they aren't open source software, meaning that no one outside of Apple or Microsoft has access to the source code. This makes it impossible for independent third-party organizations to run audits on their code.
At the end of the day, the general public has no idea how these operating systems were coded. As such, these operating systems and companies have been leverage in the past by the NSA in numerous spy and wiretapping scandals.
The most infamous of which, brought to light by Edward Snowden, was the PRISM program. Essentially, PRISM was a suite of dubious software tools that the NSA used to collected unfathomably large masses of data from companies like Apple, Microsoft, Google, and others.
All of this data was dumped into humongous database and storage servers owned and operated by the federal government – all in the name of anti-terrorism, of course.
Nevertheless, in an interview with General Keith Alexander, John Oliver was able to discern that the NSA hadn't been able to stop even one terrorist-related event through their data collection scandals.
With all of these heinous security concerns, many people have looked for viable operating system alternatives. The most popular alternatives are Linux systems, and distributions like Ubuntu have sharply risen in popularity over the last decade.
Why Linux is Superior from a Security Perspective
Linux is, without a doubt, more secure than both Apple and Microsoft operating systems. Not only is the Linux kernel and source code more secure, it is also open source. This means that anyone can view the source code, allowing software engineers to audit the code and look for mechanisms designed to steal and harvest information.
Because anyone can view the code, it is nearly impossible for a hacker or governmental agency to hide malicious code within the operating system. And the best part? Linux is absolutely free!
Each flavor comes jam-packed with tons of useful and free software. In fact, some distributions of Linux are purely designed to combat security threats (e.g. Kali Linux). But even though there are so many wonderful features and benefits of Linux software, there are also some steep learning curves for new users.
Chiefly among these hurdles is finding the right software. New users will note right off the bat that a lot of popular software isn't supported on Linux. Many Apple and Microsoft products are proprietary, and they don't want them to run on other platforms.
But guess what? Even though Linux is superior from a security perspective to other operating systems, the security benefits are bounded to your local machine. Once data leaves your local machine, there is nothing your operating system can to do offer protection unless that data has been encrypted. And that's why it's so crucial to use a VPN tunnel in conjunction with a secure operating system.
Without encryption, your data is fair game to be plucked and snatched up by hackers and nefarious governmental agencies.Most competent VPN service providers will support Linux these days, though, so let's take a closer look at the best VPNs for Linux.
ExpressVPN
Express VPN – high-speed and encrypted VPN is our top pick for Linux users. Their website has an extremely useful and well-designed guide showing users how to set up their software on Ubuntu Linux.
They have long been a clear leader in the industry, offering VPN servers in 78 global locations. Unfortunately, they lack a free trial, but they have one of the longest money back guarantees (30 days) and 24/7/365 customer support.
And when I tested their servers, I was pleasantly surprised how fast their connection was when compared to the competition. There's no such thing as a 100% perfect service, though.
Two things I didn't like about their subscription was the fact that they only allow simultaneous connections between one computer and one handheld device, and they cost more than most other providers.
VyprVPN
VyprVPN also does a good job of showing users step-by-step how to setup their VPN service in an Ubuntu environment. However, their setup guide does lack screenshots. And their service has some of the most feature-rich security software on the market.
In addition to encrypting data with AES-256-bit encryption, OpenVPN, and L2TP/IPsec, they also have a NAT firewall feature included in their packages.
Other notable ancillary features include a VPN kill-switch and DNS leak protection.Furthermore, they are based in Switzerland, so users won't have to worry about the NSA intruding upon their customer records.
Private Internet Access VPN
PIA VPN's Linux guide is more intuitive than VyprVPN's, and it too shows users how to configure an OpenVPN connection on Ubuntu Linux. And apart from their Linux support, they have many attractive features. Chiefly among them are the fact that they allow 5 simultaneous connections per account and they cost less than other providers.
With an annual subscription, the monthly rate of their service drops to a mere $3.33 per month, which is less than a fast food meal. Furthermore, their software as some great features including DNS leak protection.
They are also a fantastic choice for Bit Torrent users since they allow P2P traffic across their network (many providers do not). Though they lack a free trial, they do have a 7-day money back guarantee that provides a risk-free way to test their service. Lastly, understand that they use all of the latest security algorithms to encrypt data and they even have 24/7 customer support.
TorGuard VPN
TorGuarg provides a detailed Linux setup guide for Ubuntu, complete with screenshots and even a video tutorial that details the entire process. Furthermore, they carry the distinct advantage of being based outside the United States. Some users are paranoid about their security and privacy, and don't want to use a US based provider for the fear of future wiretapping scandals by the NSA.
TorGuard is based out of Panama, and today they boast 1,200+ servers in over 42 countries. They also have features that we have come to expect as standard with a competent service, including AES-256-bit encryption, 24/7 customer support, and a 99% uptime guarantee.
AirVPN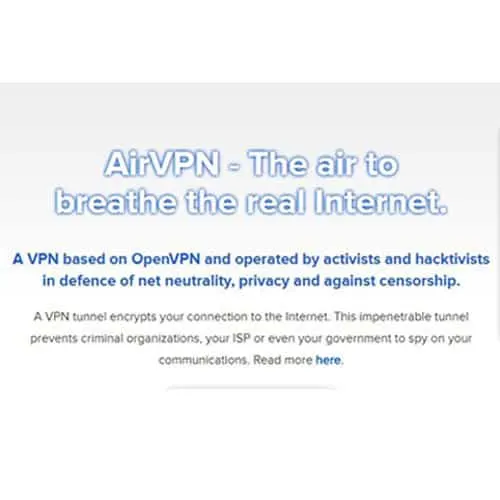 One thing I really liked about AirVPN's setup guide is that they show the process on multiple distributions (including Ubuntu) via the terminal and the GUI. They are based outside the United States as well, and because of their strong European presence, they are a better fit for people living or traveling in that corner of the world.
Additionally, they are a great fit for Bit Torrent users since they allow P2P traffic on their network. And their security is incredibly strong by using 4096 RSA keys and AES-256-BIT encryption.
One unique feature I like about their website is that they actually show real-time server capacity usage as well, so you can rest assured you're connecting to a server without any bottleneck issues.
Final Thoughts
If you want to take your security and anonymity to the next level but haven't been introduced to Linux, I'd recommend you start with the easiest desktop distribution. Ubuntu Linux has grown incredibly popular over the last few years because it is the simplest and easiest desktop operating system alternative to Windows and OS X.
But apart from adopting Linux as part of your security strategy, you also need to protect your data as it flows through the public Internet. Even the best hackers in the world won't be able to read your data if it has been encrypted with a VPN tunnel. To be fair, there are many great VPN programs and software code written for Linux, and they are often completely free to use.
The problem with these software programs is that they require a user to administer and manage their own hardware resources to build a custom VPN server. While it is fun and extremely advantageous to do so, it simply won't offer the same level of security and global connection options as a VPN service provider.
Also note that one challenge for Linux novitiates is finding the right software to use, and most initially feel overwhelmed and inundated with all the different programs at their disposal.
It can feel a little intimidating in a new environment, but Ubuntu is pretty darn intuitive and loaded with tons of free software to replace common applications like media players and word processors.
Furthermore, each day more and more software developers are adding Linux to the list of supported operating systems, making it that much easier to use programs that you are already familiar with in a Linux environment.