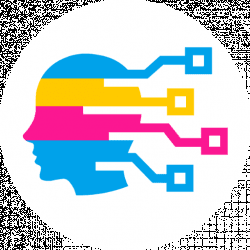 Latest posts by Digital Guyde Team
(see all)
The whole point of using a VPN tunnel is to ensure that your data is safe from the prying eyes of hackers, thieves, Internet hucksters, and governmental institutions. In addition, many use a VPN so that they can browse the Internet 100% anonymously, without the fear of their online activities being tracked (that's why the services we advocate have no-logging policies).
While VPNs work tremendously well to these ends, there's just one problem: unless you use an anonymous payment system, you're going to leave a paper trail.
The most common payment methods online revolve around some sort of PCI (Payment Card Industry) service, such as credit and debit cards.
At the risk of sounding like a conspiracy theorist or spy movie, I'd say that the use of these payment methods 'puts you on the grid' and leaves an audit trail that could result in your name, payment card data, address, and identity being uncovered. And doesn't that defeat the whole purpose of using a VPN tunnel in the first place?
Now take a moment to consider what this means for users in countries that ban the access of VPNs and other security technologies that make it impossible for the government to see citizens' data. Using a domestic banking system isn't an option for these users because it would allow the government to track their purchases.
Fortunately for users in these types of countries, there are anonymous payment options, the most popular of which are PayPal and Bitcoin.
PayPal Caveats Concerning Anonymity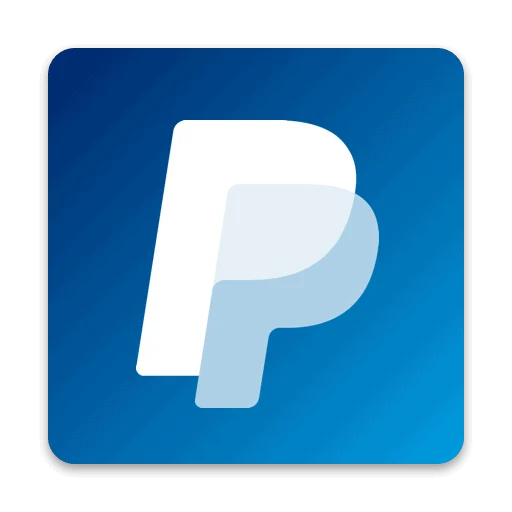 Though many people consider PayPal to be a truly anonymous method for sending payments, that isn't really the case for a few reasons.
Whenever someone chooses to use a credit or debit card to purchase goods or services online, the merchant has the ability to see personal information such as account details, name, and so on.
Conversely, when someone chooses to use PayPal to make a payment, this information is mostly hidden since PayPal is a business and not truly part of a banking system.
That said, PayPal isn't 100% anonymous, and the merchant will still be able to see any account information that is tied to your PayPal address – through the banking system won't have an audit trail of your activities. These records are contained within the PayPal system, and if the government has proper clearance, they can request these details from PayPal.
You see, whenever money is transferred to/from PayPal to a bank account, those transfers are sent through the Federal ACH (Automated Clearing House), and they are forced to comply with trade and financial regulations.
Though this is a small matter in areas where VPNs are perfectly legal and acceptable, there are many locations around the world that don't want this information floating around in governmental databases.
Furthermore, consider that PayPal has the supreme power and authority to freeze payments, reject transfers, and freeze PayPal accounts at their discretion (especially if they believe an account is involved in illicit activities). But here's the kicker: things aren't always black and white and sometimes PayPal doesn't make valid judgment calls.
One area where these problems happen frequently is within the realm of Bit Torrent. You see, there are many Bit Torrent services that charge customers for premium access to content and faster download speeds. But P2P laws change frequently from country to country, and there is no universal standard for copyright enforcement.
And most people (the forward thinkers, at least) use VPNs to protect their Bit Torrent downloads. This creates the chance that your PayPal account could become frozen if you use it to make payments for Bit Torrent purchases in a controversial nation or territory.
It does, admittedly, sound a little farfetched. And though it doesn't happen often, it has occurred in the past. Only three years prior, PayPal froze Torguard's business account, and it wreaked havoc on their business. They lost loads of automatic payments, and the failure to pay caused many of their VPN subscribers' accounts to become automatically canceled.
In summary, through PayPal is more a more private payment system than using a bank card. However, for truly anonymous payments, customers should take advantage of Bitcoin.
Bitcoin Payments
By now most people know what Bitcoin is, but for those of you who don't, it can be hard to first wrap your head around the idea of digital currency.
Bitcoins are a moderately new form of currency, and they have been so successful that other organizations have tried to create their own copycat digital payment systems. But what the heck is a Bitcoin?
Simply put, a Bitcoin is a form of currency that is 100% digital, and since there isn't a central regulatory body or bank controlling the system, it behaves in a similar manner to commodities like gold in free markets. You see, the value of a Bitcoin is determined by the markets.
Gold is a pretty good analogy because just like precious metals, users need to mine Bitcoins to acquire them (unless you exchange them for real currency).
But instead of using physical mining tools, miners use CPU cycles on their computers to solve immensely complex math equations. After the equation, or a portion of the equation, has been solved, the miner is rewarded with Bitcoins.
Currently, one bitcoin is worth ~$50,000 USD (check this listing for the latest live prices), but people can mine and pay with fractions of Bitcoins. Also, there is a finite amount of Bitcoins that can be mined, but experts forecast that they won't all be mined until 2140.
The real beauty of Bitcoins, though, is that they lie outside the realms of federal and governmental banking systems. They are purely digital, and they are the most anonymous method in today's digital age to make payments – much more anonymous than even PayPal.
Given their popularity, more and more online services like VPNs are accepting them as a form of tender. With that understanding, let's take a closer look at the best VPNs for anonymous payments.
Also, understand that all of the following providers accept payments via PayPal and Bitcoin, and a few of them even accept payments from a select few other digital payment options.
IPVanish
IPVanish is our first pick for the best VPNs for anonymous payments, and they accept a fair few other digital payment options in addition to PayPal and Bitcoin. They allow up to 2 simultaneous connections per account, and they have moderate pricing options (though not the cheapest). With the annual subscription, the monthly rate is $6.49, which is fairly reasonable given their quality of service.
In addition to allowing unlimited P2P traffic through their servers, they also have zero traffic logs and unlimited bandwidth. New users can test the waters with a 7-day money back guarantee and they have 24/7 support should you experience any technical difficulties. Last but not least, they provide strong encryption services uses the most popular security protocols including OpenVPN and L2TP/IPsec.
VPNArea
VPNArea is our second choice, and they too accept anonymous payments. To date they host servers in 51 countries, thereby providing users in the most popular geographic regions (as well as some off the beaten path) with flexible connection options. Like IPVanish, they also have a 7-day money back guarantee to remove risk from your experience.
They too offer middle-of-the-road pricing which is only $4.92 a month with a long term subscription. One thing I really like about their service is that they allow as many as 5 simultaneous connections per account so users can secure all of their devices.
AirVPN
AirVPN is a favorite of European users, and it's great to use a service that isn't based in the US due to the NSA.
They offer 3 simultaneous connections per account, which isn't the best, but certainly reasonable. In addition to providing DDNS services, they also allow Bit Torrent and P2P traffic on their networks.
As you would expect from any competent European provider, they are fully compliant with the EU data directives. I also like how they show real-time server statistics on their website so users can select servers that are far below capacity. Interestingly enough, they have tremendously strong security using AES-256 as well as 4096-bit RSA keys.
TorGuard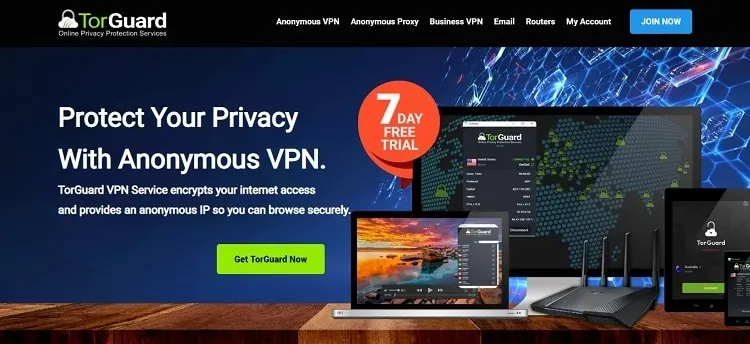 TorGuard is another great choice for users suspicious of US based firms since they are based out of Panama. Currently they operate 1,200+ servers in over 42 countries, though they are constantly expanding their network.
They have some truly interesting features that you don't see with most other providers, too. For example, users based in the US can pay $19.99 for premium access to their 10Gb network (that's incredibly fast).
Though they do allow as many as 5 simultaneous connections per account, users can add extra simultaneous connections for $1.00. Lastly, they do (naturally) offer 24/7 customer support as well as a 99.9% uptime guarantee.
Private Internet Access VPN
PIA VPN is our last option for anonymous payments. They are a US-based firm, and it's imperative to use anonymous payment methods such as Bitcoin.
Their network of servers consists of 3,100+ nodes in 24 countries scattered across the globe. Like previous providers, they also permit as many as 5 simultaneous connections per account.
PIA does have a 7-day money back guarantee, but most people won't need it for two reasons. Firstly, they offer a rock solid service. Secondly, they are one of the most inexpensive providers. A nice security feature of their service that isn't a given with other providers is DNS leak protection. Finally, note that they do allow P2P traffic on their networks for happy downloading via Bit Torrent.
Final Thoughts
Though most people don't give it a second thought, using anonymous payment methods is essential to protecting your anonymity. In many countries around the world, PayPal and Bitcoin are the only viable alternatives to using a banking system that may be monitored by their government.
Most of all, remember that PayPal isn't the most anonymous way to pay for digital services. Bitcoin remains the king of anonymous payments.