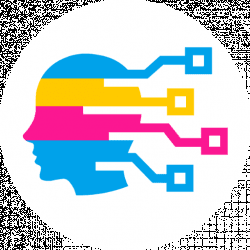 Latest posts by Digital Guyde Team
(see all)
People fed up with the unreliability of Windows operating systems or the high price of Mac systems have been turning to Linux for years now. These days, it's one heck of a lot easier to use a Linux system than it used to be.
And while knowing how to use the Linux command-line is certainly helpful, it's not as necessary as it once was. User friendly versions of Linux, like Ubuntu and Linux Mint, pride themselves on easy to use GUI interfaces that don't require advanced computing degrees to operate.
However, Linux users new and old often run into the same problem: it's difficult finding applications or application replacements that run on Linux. You see, most third party software on desktops is developed for Windows, since it's the most widely used desktop operating system in the world. Unfortunately, some of your favorite Windows and Apple software simply won't run on Linux.
Although most of the time, there are two easy solutions. First and foremost, you can look for a suitable replacement application. The vast majority of Linux software is supported under the GNU license, making it free to download and use.
If, for example, your favorite multimedia media player isn't available on Linux, you can easily find a free Linux multimedia player. And secondly, a lot of Windows programs can be emulated and virtualized within Linux.
There is a wonderful little tool called WinE, which is a Windows Emulator. It doesn't work 100% of the time, but by and large, you can use it to run Windows software within Linux. For example, consider the computer game League of Legends (LoL).
LoL doesn't have a Linux client, but plenty of users run LoL on top of WinE to play the game inside of Linux. Where VPNs are concerned, most VPN providers offer some form of Linux support through OpenVPN. But before we dig into the best VPNs for Linux, let's talk about the command-line and the most user friendly versions of Linux.
GUI Versus Command Line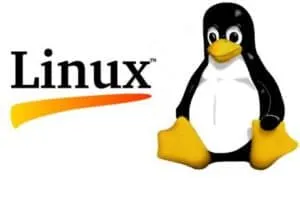 Experienced Linux users know their way around the Linux command-line. New users, however, are often intimidated by that black box that only accepts text input. If you have trepidations about using the BASH shell, I have some bad news. Just about every VPN that supports Linux (that I've seen, anyway) needs to be installed via the command-line.
The good news, however, is that just about every quality VPN providers offers detailed installation guides that are easy to follow. If you run into problems during setup, you can contact the support department or turn to the knowledgebase, which usually has articles explaining the most common configuration and installation errors.
Distribution Considerations
I would argue that Linux is so powerful because it's open source. Because of this, application and operating system developers can design custom OS solutions suited for a variety of purposes, as opposed to a "one size fits all" operating system like Windows. But if you're fairly new to Linux, I'd caution you to stay away from some of the more technical Linux distributions.
I think the easiest Linux version to use is Ubuntu. If it were my first time in a Linux environment or I didn't know how to use the command-line, that's where I'd start. If you're unhappy with Ubuntu, then I'd turn to Linux Mint. Both of these operating systems are within the Debian family of Linux, which is most frequently supported by VPN services.
More specifically, I would stay away from the following Linux distributions:
Lastly, even though I would advise new users to stay away from the aforementioned Linux versions, note that the five best VPN providers will still work with any Linux distribution that supports OpenVPN functionality (and just about every one does).
With that out the way, let's take a closer look at the best VPNs for Linux.
AirVPN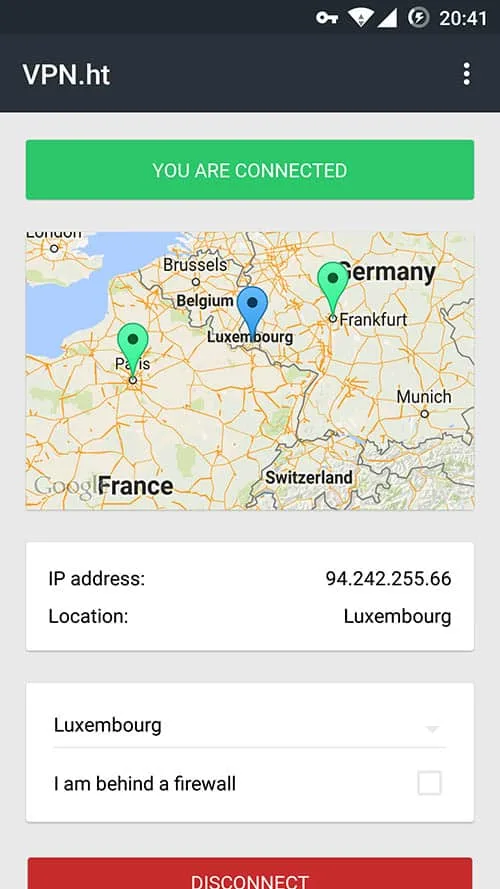 AirVPN is my first pick for Linux users – especially new Linux users. You see, AirVPN has created a GUI wrapper for the OpenVPN protocol. That means you won't have to fiddle around with the command-line interface to start or stop connections. Naturally, you can use the command-line if you feel so inclined. But in addition to Linux support, there are a lot of other reasons to like AirVPN.
First of all, note that they are a European provider based well outside the United States, and host more servers in European locations than the average provider. That said, AirVPN still hosts servers in other popular geographic regions such as the US, UK, and Hong Kong.
What really impressed me was AirVPN's ability to update the website with real-time server usage statistics, which will help you connect to a server that still has plenty of capacity.
Additionally, AirVPN has a lot of security features that other providers lack. First and foremost, note that AirVPN uses OpenVPN connections exclusively. That means you can't use less secure protocols that can be easily hacked and cracked, such as PPTP.
Furthermore, AirVPN provides port forwarding that the ability to run your OpenVPN connection over SSH, SSL, and Tor. Last but not least, AirVPN users can connect up to three devices concurrently.
ExpressVPN
I admire ExpressVPN's service for many reasons, and one of those reasons is its ability to support Linux. ExpressVPN really went above and beyond the normal call of duty by developing Linux resources on the website that will help you install, configure, and troubleshoot any problems you may encounter.
You see, ExpressVPN wrote it's own native code for Linux, and the guide is extremely high quality, consisting of sharp images that have been highlighted to make your life a lot easier.
In addition to great Linux documentation, ExpressVPN is well-known in the industry for providing lightning fast and reliable server connections.
Additionally, ExpressVPN users have the ability to connect up to three simultaneous connections just like AirVPN users, but ExpressVPN has a much larger network. This VPN service hosts servers in 94 countries around the world, allowing you to connect to just about any country that has a decent Internet.
There's still no free trial, but don't worry – you'll have a 30-day money back guarantee if you decide you want a refund. And the security is great; you can connect to a server using PPTP, L2TP, or OpenVPN (though I'd recommend staying away from PPTP connections).
Last but not least, there is one thing I'm not so keen on. ExpressVPN is one of the more expensive providers, so I'd stay away from monthly subscriptions. Instead, I'd recommend the annual subscription option, which only costs $8.32 per month.
IPVanish VPN
IPVanish is the next best alternative for Linux systems, and I was equally impressed with this provider's support and documentation. It's a pretty simple matter to download all the configuration files you need for OpenVPN straight off the website, and the files are relatively small.
I was a little surprised to see that IPVanish doesn't only support OpenVPN connections on Linux. Instead, there are other options like PPTP. Most providers only offer OpenVPN connections since it's the easiest to support on Linux.
At any rate, there are plenty of other useful features too. For instance, IPVanish actually has a relatively large network of servers (compared to other players in the industry). Today IPVanish operates over 750 servers in 60 countries, which will allow you to connect to almost any country you want.
Also, IPVanish is great for tech junkies with a lot of devices, and also large families with a lot of devices to secure. Users have the ability to connect up to five devices at the same time, though the VPN can technically be sued on an unlimited number devices (just not at the same time).
And naturally, users can take advantage of encryption so strong that it's used in military applications, the banking industry, and other mission-critical applications. Users can take advantage of AES-256-bit encryption using SHA-256 for hashing (just remember to use OpenVPN and abstain from using PPTP).
Lastly, please note that there is one thing that irks me about this provider. IPVanish is based on US soil, which is a bit of a pain. But if you don't distrust domestic US companies after the wiretapping scandals brought to light by Edward Snowden, then there's nothing to worry about.
BufferedVPN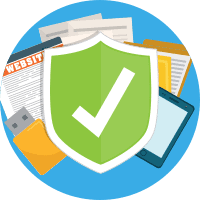 BufferedVPN users can enjoy Linux support in one of two ways. Either you can use the to connect to servers, or you can use the native BufferedVPN client. Both are installed in a tarball format via the Linux command-line, and BufferedVPN lists detailed steps of the configuration and installation process on its website.
And although I think the guide gets the job done, it doesn't have high quality images to guide you through the process.
To be fair, the process is done at the command-line, so images aren't really that important. In fact, you can copy and paste the installation commands straight into the terminal. At any rate, BufferedVPN is available on all the major operating systems, including Linux.
In addition, this VPN provider is based out of Hungary, far outside the reach of the US NSA or Five Eyes countries (Australia, New Zealand, Canada, US, and UK). And though there's not a free trial, there is a generous 30-day money back guarantee. Plus, I like how users can connect up to five devices simultaneously.
And BufferedVPN is a great choice for Bittorrent users, since P2P traffic is permitted and there isn't any bandwidth throttling. However, there are two things I wish BufferedVPN did better.
First of all, the price is a little expensive. You can get it for as little as $8.25 a month, making it about the same price as ExpressVPN. Lastly, I wish the network of servers had more global connection locations. Right now it hosts servers in 37 countries around the world.
NordVPN
Naturally, NordVPN supports Linux users, and allows them to connect to servers using popular protocols such as OpenVPN, PPTP, and IKEv2/IPsec. The configuration process for these protocols utilizes the command-line.
However, if you're a new user, don't worry. NordVPN offers great online documentation that will take you through the process step-by-step. In fact, if you're feeling lazy, you can even copy and paste the configuration commands directly into the BASH shell to save time.
Also, NordVPN is a bit of an anomaly or outlier in the VPN industry. I think I've only seen one or two other providers that ever offered as many simultaneous connections as NordVPN, making them somewhat unique.
You see, NordVPN users can connect up to six simultaneous connections per account, and I don't think I've ever seen a provider offer more. It also has a rather unique double VPN feature that adds an extra layer of abstraction and anonymity.
And right now, NordVPN operates servers in 57 countries around the world, making its global presence about the same as IPVanish's. There's also an incredible deal right now for a 2-year subscription, which causes the monthly cost to plummet to a mere $3.29.
However, there is one caveat to this provider. In the past, NordVPN has had complaint of slow speeds. But if you're looking for an extremely low cost and reliable VPN provider with tons of great features, I'd recommend trying out NordVPN.
Final Thoughts
I absolutely adore Linux, and have been using it for almost two decades. However, it's not always the best option for new or inexperienced computer users. However, Linux has made leaps and strides in making its software more user friendly, especially with the Linux Mint and Ubuntu distributions.
These two versions of Linux don't really require a lot of technical command-line skills, and users can take advantage of the glossy and polished GUI interface for simple use.
Note that since Ubuntu is one of the most common desktop replacements, most online documentation by the aforementioned providers is going to cover Debian distributions or Ubuntu exclusively. Still, the guides are simple and easy to follow.
But not every VPN service provider supports Linux system. The aforementioned five best VPNs for Linux not only support Linux well, but are respectable VPN services in their own right, regardless of their Linux support.
If you feel unsure which provider is best for your Linux system, I recommend you take advantage of a free trial or money back guarantee. In so doing, you'll have a chance to test out the tunnel and see how well you like it.
If you still need help and guidance on finding the best VPN for your needs check out our full guide here.
Recommended Reads