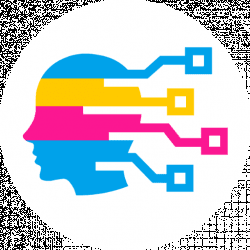 Latest posts by Digital Guyde Team
(see all)
There has been an explosion of advancements in technology over the last 10 to 15 years, and these days just about everyone in the US has access to some type of computer. Whether it's a desktop, laptop, Netbook, Chromebook, or smartphone, most people have multiple devices and use them all regularly. But too many computers can be too much of a good thing.
The problem with having so many different devices is that our profiles and online presence aren't unified. By that, I mean that our online presence is split and fragmented between a variety of applications. Take messengers for example.
Not too long ago, the live video messaging services market only had a few key players. But today, every messaging service under the sun started providing video services.
Unified Communications between Mobile and Desktop
These days people have to choose between WeChat, WhatsApp, Google HangOuts, Skype, Facebook Messenger, and a thousand other similar communications platforms. In fact, most people use several of these different platforms in tandem, making it that much more frustrating to manage messages and respond to them in real-time. And consider that this illustration only highlights messaging apps.
There are tons of other communication tools outside that of a traditional messaging app, such as email, voicemail, and more. It's tough trying to keep up with all our social profiles, messages, and notifications, and it's equally hard trying to keep all our files synced across multiple platforms. The good news is that there is a class of apps that seek to unify our computer systems and communication platforms.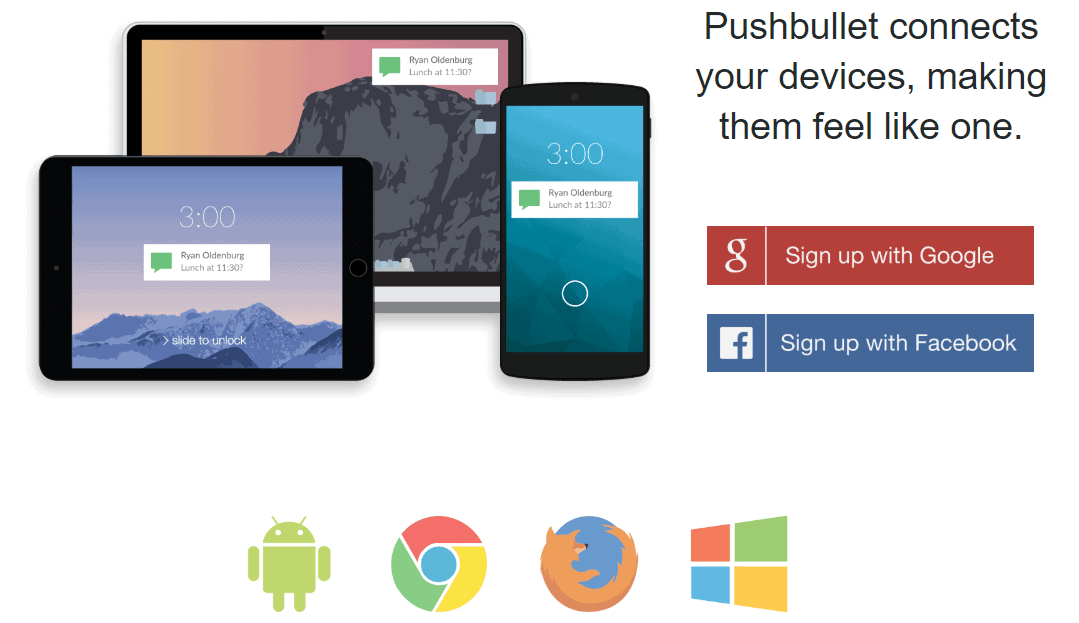 Tools like PushBullet allow us to receive phone notifications on your computer, sync and transfer files between devices, and even update notification feeds on our phones from our laptops and desktop systems. Most people who used PushBullet from the beginning know how great an app it is, but not too long ago, it came out with a paid version for $4.99 (For the latest prices and discounts, check here).
Naturally, when the paid version came out, the free version took a hit and had its features limited. Now the free version is little more than a way to test out PushBullet to see if you like it. If you have a high volume of texts and notifications, you won't be able to use the free version of PushBullet in your everyday life.
The biggest complaint that most people have, however, is that the free version is severely limited. Some of the disappointments users frequently have with the free version are as follows:
File size limit that prohibits sending data larger than 25 MB
Annoying pop-ups and calls to action (sales pitches)
Monthly message limit of 100
There are a million and one ways to share information between different computer systems these days, but not all of them are convenient. So to help meet your data sharing needs, we're going to take a look at the best PushBullet alternatives. You'll find that most of these alternatives follow the same freemium model and have both a paid and free version.
PushLine
PushLine is so similar to PushBullet, it looks like they've copied half of PushBullet's name. Nevertheless, it's a great replacement app that won't cost you a dime. I'm particularly pleased with the fact that you don't need to sign up to use the service, so you won't be inundated with spam and sales pitches because you don't have to give up your email address.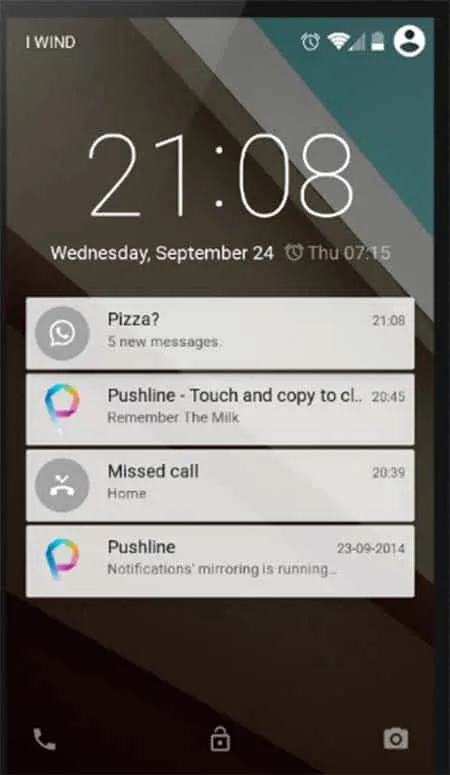 Not only can this instantly mirror your phone to other mobile devices, it can send messages in real time to your PC or Mac. Plus, you can remotely control your phone. For example, if you're diligently working at your computer and get a call you'd like to ignore, you can turn off the ringer or reject the call without having to go fetch your phone.
But it doesn't only send notifications from your phone to your other devices. You can actually send data in the reverse direction. Believe it or not, you can send notes to your phone that appear as normal Notifications, which is handy for sending links or reminders to your mobile device.
AirDroid
I did want to include AirDroid as well. It does have a paid version, but it's so darn cheap that most people probably won't mind paying for it. PushBullet costs $4.99 (For the latest prices and discounts, check here) a month, but the cheapest monthly rate of AirDriod is only $1.62 (For the latest prices and discounts, check here).
That's worth a mere 1.62 dollar menu cheeseburgers a month from that popular burger joint (you know the one).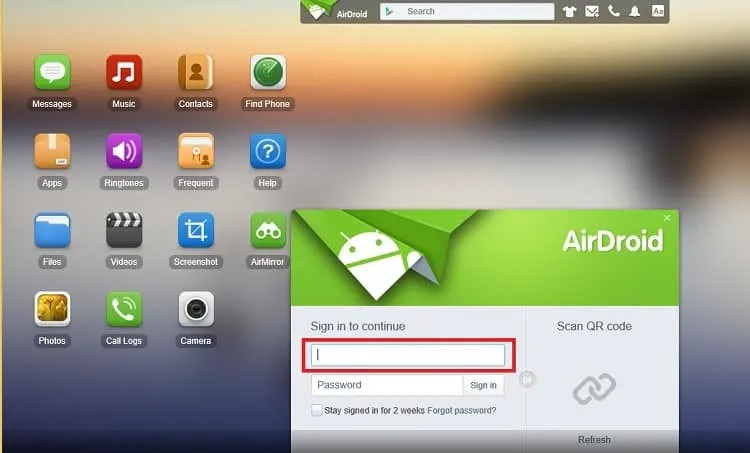 The paid version does allow for unlimited file and folder transfer to other devices, regardless of whether they are Windows, Macs, or iOS devices. The folder transfer only works on local connections, however, though it does have a massive 1GB file limit for Windows and Mac. Across the web, the file limit is only 100MB.
And naturally, AirDroid has the core functionality of being able to mirror your phone's messages and notifications to your laptop or desktop screen. It even has a couple security features. For instance, you can remotely see through your phone's camera, and you can remotely take pictures of people trying to unlock your device in the event of theft.
MightyText
The third best alternative for PushBullet is MightyText. It too will send all of your WeChat, WhatsApp, social media, and other messaging application data and notifications securely to your computer. I do also love the fact that it comes with a photo and video syncing tool.
That's a no-brainer since just about everyone takes photos and videos with their phone. The developers even made it incredibly easy with a one-click interface.
Another feature is remote phone battery alerts, which I suppose is useful if you're trying to find a lost phone and determines if it's still powered on (other than that, I don't see too much value). But I really like the messenger scheduler that helps you automate when you want messages to be sent, be they personal reminders or messages to colleagues for work.
It's fairly aesthetically pleasing too since it comes with over 15 themes, and there's even a tool that allows you to manage text and SMS messages from your email. Last but not least, I liked the PowerView mode that allows you to pull up multiple chat windows on your computer at the same time.
Desktop Notifications
This aptly yet rather boringly named application is the fourth best alternative for PushBullet. And the biggest thing you need to know about this app is that it is streamlined. Instead of trying to do a thousand different things (photo support, camera support, etc.), the developers wanted to create an elegantly simple application.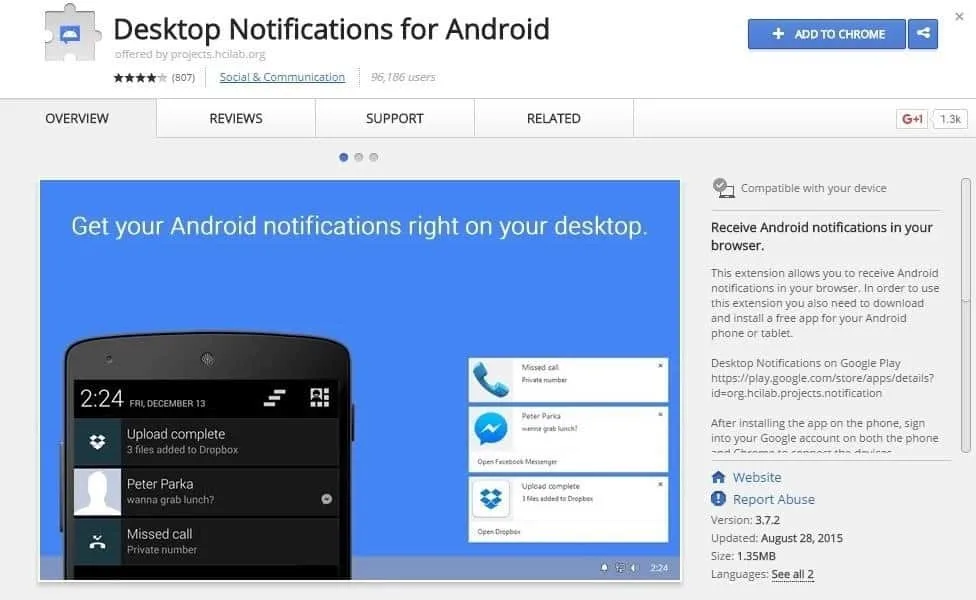 For that reason, it really only does one thing: copy the messages received on your phone to your computer in real time. But not only is it limited in cumbersome features, it's also extremely lightweight. In fact, it isn't an application that's run on your computer. Instead, it's a browser extension that was designed for Chrome and Firefox.
Cortana
Last but not least is Cortana. Many of you may already know that Cortana was Microsoft's attempt to compete with Apple's Siri. Some of you may even know that the name originates from an Xbox video game owned by Microsoft named Halo. At any rate, Cortana has been "ported" to non-native Microsoft devices, such as your Android phone.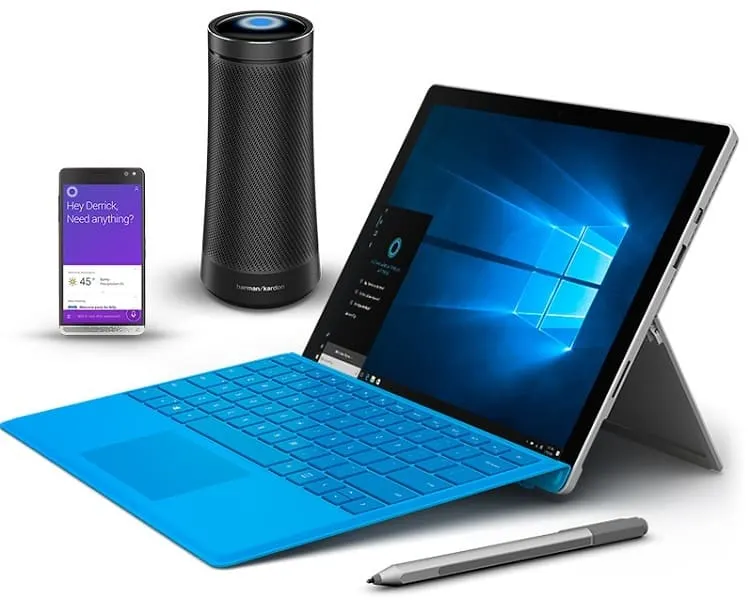 You can download Cortana for free, and this app has the ability to copy real-time notifications and text messages to another Windows computer. There is one caveat, though – the app makes use of Microsoft accounts. So in order to successfully transfer messages, you'll need to use the same Microsoft account on the app as you do on your Windows machine.
This presents a slight problem for security purists. Some people completely disable their Microsoft account on Windows machine to increase privacy. So, if you don't want to use your Microsoft account for privacy reasons, simply use one of the other alternatives. Otherwise, give Cortana a go and see how well you like the application.
Final Thoughts
Some, but not all of these applications do a great job of transferring and syncing files. I might add, however, that if you're dissatisfied with the file transfer features (or if the app completely lacks these features) that you try a cloud storage and cloud syncing service. Providers like SpiderOak One, SugarSync, pCloud and more offer ways to manage your data at affordable rates.
There are plenty of free alternatives too, but I would recommend staying away from DropBox and Google Drive unless you know how to locally encrypt your own data beforehand. Otherwise, you are taking unnecessary security risks. Also, if you're fed up with the PushBullet limitations and don't want to pay $4.99 a month for the unlimited version, then take advantage of one of these five alternatives.
There are numerous similar applications like PushBullet, and many of them are free. However, I think these are the best. More specifically, I favor PushLine and AirDroid, though you are certainly free to give others a shot.
If you want to find more related productivity apps and tools check out our full guide here.