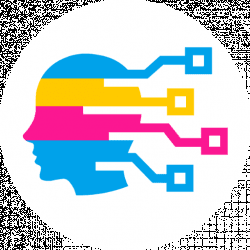 Latest posts by Digital Guyde Team
(see all)
There are a guhzillion PC cleaning and optimization tools that compete for small shares of a massive market. Unfortunately, some of them are a waste of time and money. One thing that's irritated me personally in the past is going through the trouble to download software, install it, and then try to use it, only to discover that it doesn't work as advertised.
A lot of these optimization applications are a racket, and either don't work as advertised or are nothing more than a scam. Others are end of life, meaning that they are no longer supported. Today we're going to be looking at FixCleaner, which promises to speed up your Windows computer by running through various housekeeping and optimization scans.
But is it worth the time? Spoiler alert: I'd advise you to stay away from this product. I'll shed more light on the subject later, but instead of FixCleaner, we're going to be looking at the more up to date alternative SlimCleaner.
Though I don't condone any illegal activity, you can find license keys for this product with a simple Google search. The FixCleaner application was developed by SlimWare Utilities, which seems to have killed the FixCleaner application and developed a new one.
The Website and End of Life Policy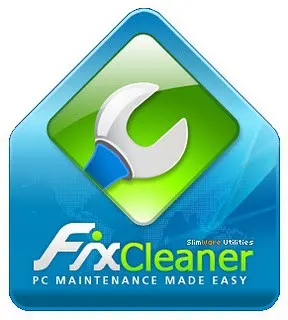 I found the website to be incredibly basic and stripped down, and it doesn't offer much. It seems that this product is end of life, meaning that it isn't updated or supported anymore. According to the End of Life Policy:
"SlimWare Utilities may elect to discontinue making available any software application at any time. In such event, to the extent support or maintenance contracts were available for purchase for such discontinued software, such contracts will no longer be available for purchase.
If you have in place such a software or maintenance contract, it will be honored pursuant to its terms through its expiration date."
As I mentioned, you can still get a registration key by hunting around online, and there seem to be copies of the old install file on various hosting sites. As they say, once something is posted on the Internet, it's there forever. If you're really in a bind and need this software for some cryptic reason, you can still download it for legacy systems.
Otherwise, I'd recommend looking at SlimCleaner. Despite research, I still can't prove it, but it seems that Slim Utilities scrapped the FixCleaner product and started over from scratch. Why that is, I'm not certain.
Maybe they ran into coding issues on the back end. Perhaps there was a merger or acquisition and decided to build off of an existing product. At any rate, FixCleaner isn't a viable option anymore, though SlimCleaner is still supported. If you're looking for information on the previous FixCleaner software, my apologies, but you're out of luck.
Price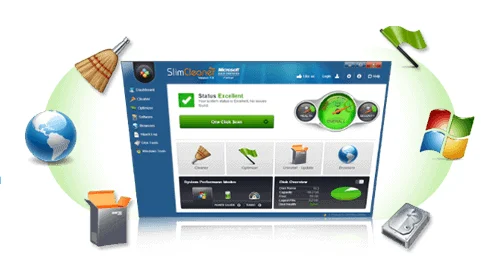 SlimCleaner comes in two versions, each with a different pricing model as follows:
The discounts aren't amazing, but they aren't insignificant either. If you compare the single unit cost of 25 computers with the 25 computer bundle, the savings add up to $105.50 (For the latest prices check here).
That's not exactly chump change, but I doubt the average user is ever going to purchase so many subscriptions. They do offer all the standard payment options too, including Visa, MasterCard, PayPal, Discover, American Express, and a few others.
I didn't see any crypto-currency payment options, though. There is a refund policy too. A user must simply email support within 60 days of the purchase to resolve the problem. If the problem is not resolved, you're entitled to a refund. That's not exactly the same as a "no questions asked" money back guarantee. But it does mean that you can get a refund if you run into technical difficulties.
Features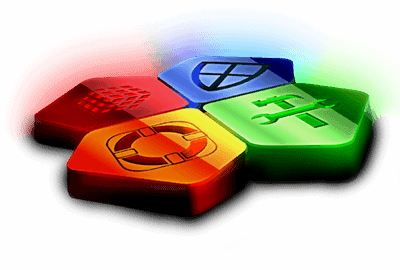 Overall, SlimCleaner has a wide range of features that justify the reasonable price. I really was impressed with how well-rounded the features were.
Some other competitors only over a fraction of the features included in this software, though you can find bits and pieces of this functionality with competitors' free versions and free trials. Nevertheless, even though there are many things I don't like about SlimCleaner, the features were excellent.
I also thought the interface was laid out really well, and that it isn't too busy or cluttered. The layout follows the same design as most routers, switches, firewalls, and other similar applications. There are simply seven tabs on the left hand side that are intuitively organized, and each tab changes the main window. I'd have to give them an A+ on design.
Furthermore, note that this tool is designed specifically for Windows systems. While there are system optimization tools for Mac, the overwhelming majority of cleaners are written for Windows, and SlimCleaner supports Windows XP, Vista, 7, 8, and 10.
The following outlines the main features of SlimCleaner:
General cleaning utility – scans your system to identify junk files that slow down your system, and can eliminate these files to speed up your system and free disk space

Optimizer features – helps decrease the amount of time it takes for your computer to boot and kills unnecessary processes for better efficiency
SlimWare Utilities community – online access for real-time queries concerning operation and removal of the software

Update feature – helps your Windows version say up to date with the latest patches, as well as updates for hundreds of other apps

Browser utility – cloud integrated management of your browser configuration (add-ons, plugins, extensions, etc.)

Windows tool interface – basically a front end for various native Windows administrative tools

Disk tools – helps save and reclaim disk space, as well as data management, secure memory wiping, and defragmentor features

Disk Analyzer – provides analytics regarding how disk space is utilized to better manage your storage space

Disk wiper – permanently erases data in such a manner that it can be recovered, even with advanced data and file recovery applications
Duplicate file identifier – cleans up your hard drive by finding and eliminating duplicate files
Final Thoughts

I really wasn't too impressed with this software. It does throw a ton of warnings and red flags to antivirus and protection applications. This is fairly common among cleaning and optimization tools, since it has to scan so many files in the operating system.
But all in all, I didn't think it was worth it. The FixCleaner product is a joke since it isn't supported anymore, and the company looks sketchy all around.
Upon doing more research, I found at least three different domain names owned by SlimWare, which made me a little skeptical. Why would they host so many different domains for their products? Why not just have a single domain like every other legitimate software company?
Something doesn't seem to be adding up. My advice is to pass on FixCleaner and SlimCleaner in favor of more mainstream alternatives, such as CCleaner.