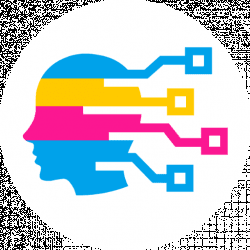 Latest posts by Digital Guyde Team
(see all)
Both ZoneAlarm and Comodo are long-time players in the security industry and have built up a solid reputation for quality software over the years.
They offer software solutions for a whole range of security issues from firewalls to antivirus apps. One thing I found interesting is that both of these providers package their antivirus software with some of their other tools.
At first glance, this seems to be a good idea because it will help bolster your security profile with additional tools like software firewalls. However, some people may not want the extras, yet are still forced to purchase them since they are packaged together.
At any rate, we're going to compare ZoneAlarm and Comodo Antivirus to see which one is right for you. And the first thing we need to look at is their respective pricing models.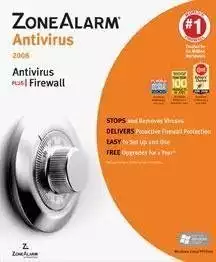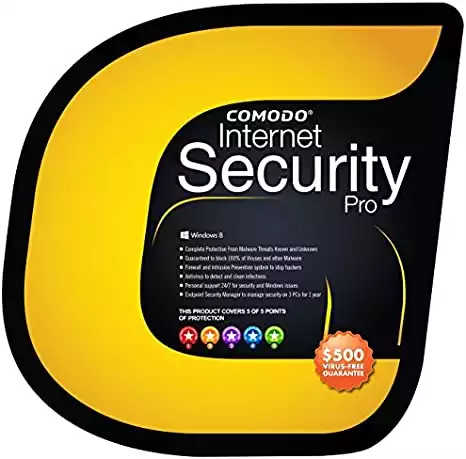 Price
First and foremost, I'd like to inform you that both Comodo and ZoneAlarm provide free versions of their antivirus. In addition, they also provide free versions of most of their other products, too. I always advise people to take advantage of the free versions, especially if you're not currently using any security software.
The free versions are always admittedly a bit lackluster, stripped down, and don't contain any of the advanced features found in the paid versions. Still, it's certainly better than nothing. Also, I don't think either provider's cost is higher than average, which is great considering that you get extra software bundled together as well.
The following outlines ZoneAlarm's pricing model:
1 PC 1 year – $24.95
5 PCs 1 year – $39.95
5 PCs 2 years – $64.95
Oddly enough, their website didn't include an option to subscribe a single PC for 2 years. Still, they're priced pretty low. To give you some perspective, consider that Norton Antivirus costs $19.99 for the basic package, and Avira costs about $24.95 with a special promotion. Likewise, Comodo isn't too expensive either.
Their Internet Security Pro is priced as follows:
$3.99 per month
1- year subscription – $39.99
2-year subscription – $33.99 (per year)
3-year subscription – $31.99 (per year)
I honestly wasn't too impressed with the savings discounts for the 2 and 3-year subscription plans, which only save 15% and 20% respectively. Still, $3.99 per month or less is very reasonable, even if it does cost more than ZoneAlarm.
If the price is your biggest concern, then I'd recommend going with ZoneAlarm. A 1-year subscription with ZoneAlarm only costs $2.07 per month, which is almost nothing. You can't even get a full meal for that price.
Comodo's Features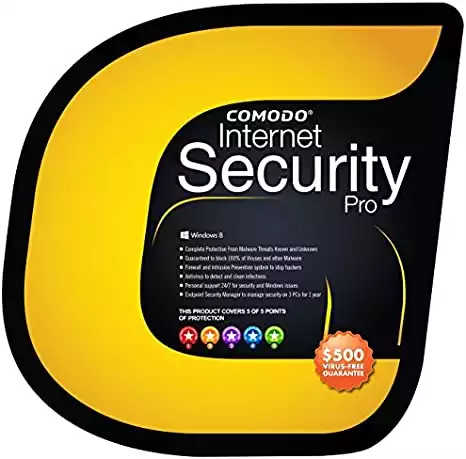 There are two main modules to the Internet Security package from Comodo. The first is the actual antivirus software (we'll discuss it in greater detail), which helps identify and eliminate viruses from your computer. However, they've included their firewall as well.
Just about every modern operating system includes some type of firewall by default, such as Windows Firewall or equivalent Linux and Mac alternatives. But I really like the Comodo firewall application because it contains some advanced features. For example, you can actually use it to set up split tunneling (sometimes called per-application tunnel routing) for your VPN tunnel, among other creative uses.
Support does come standard, and they even have a $500 virus-free guarantee for up to 3 PCs. That should give you the peace of mind that they stick by their product and put their money where their mouth is. And the antivirus portion of their service is rather advanced. Like ZoneAlarm, they provide automatic updates to respond to the newest viruses.
And users have a high level of control over when and how the software runs. In addition to a scheduling feature, it also logs data in the event viewer and allows you to create custom scan profiles. Furthermore, Comodo Antivirus will filter malicious email threats and is compatible with Postfix, Qmail, Sendmail, and Exim MTA's.
They did claim that there aren't any "false alarms," but I have my doubts. False positives are just an inherent part of the antivirus industry. And though they may have algorithms to lessen the number of false positives, no software is 100% perfect. That said, I did like the fact that they support scans on Linux systems as well. Not too many antivirus apps support Linux software, though more and more providers are gradually adding Linux support.
ZoneAlarm's Features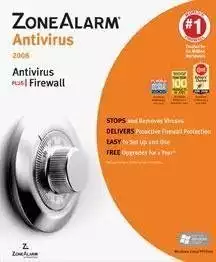 I was a little surprised to find that ZoneAlarm, though still a great antivirus solution, didn't have as many features as other competitors such as Avira.
Like any other antivirus software, ZoneAlarm is well adept at identifying and removing spyware, viruses, Trojans, worms, and other types of malware. It offers kernel-level protection for your operating system and allows to control the depth of scans for efficiency and to minimize the impact on system performance.
Furthermore, they also offer real-time protection, which isn't a standard feature among all the other competitors. It can detect virus signatures on the fly and instantly halt malicious background processes before they damage your computer and data. It can also check files and web links against a database of known threats to keep you safe online.
And just like Comodo, ZoneAlarm comes equipped with a two-way software firewall that will block attacks, whether they are inbound or outbound (some viruses can take over your computer to attack others, much like a zombie computer used in a botnet).
They claim that it even has a "stealth mode" that makes you invisible to attackers. In reality, however, you won't become completely invisible. For example, consider that there are some network protocols that keep track of your IP address bindings via DHCP, as is the case with ARP.
Bottom line…
A skilled hacker will still be able to find your computer, though the antivirus protection makes it immeasurably more difficult to successfully carry out an attack. But the firewall does have some nice features that typical firewalls don't have.
For instance, OSFirewall will keep an eye on your applications and look for any anomalies or odd behavior. If it spots something suspicious, it will throw a warning or block the traffic, depending on how it's configured.
It also has Application Control features, which will even protect your operating system as it's booting and loading. This is a crucial feature because a lot of other competing products won't protect your OS during its initialization process, leaving it vulnerable until the antivirus software has a chance to fully load.
Furthermore, it comes equipped with anti-spam filters to offer email protection and will help bolster security on public Wi-Fi with Wireless PC Protection features. There's even an automatic feature to dynamically change firewall settings when you've connected to a new wireless network to increase security.
Last but not least, like other security products, ZoneAlarm provides real-time updates with their DefenseNet feature. It helps by anonymously aggregating virus signature and threat data from millions of users, which helps identify the latest and greatest viruses to plague the Internet.
Final Thoughts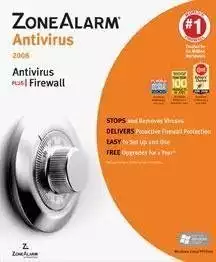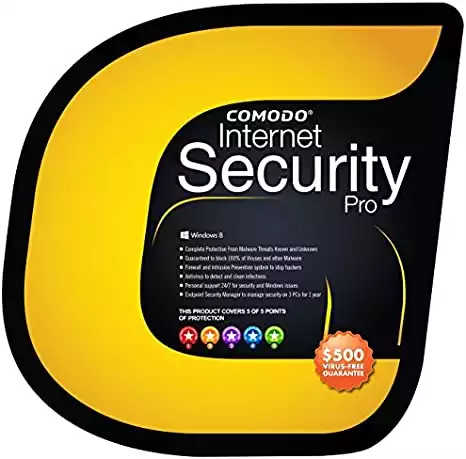 So, what's it all boil down to? Even though I like just about all of Comodo's security products, I think ZoneAlarm has 'em beat in the Antivirus category. ZoneAlarm simply has more features, some of which are a necessity – such as protecting your OS when it's booting.
And even though I wish they would allow you to secure an unlimited number of devices with their antivirus software, their pricing is pretty darn tough to beat. $24.99 for a single computer is ridiculously inexpensive, and when you combine that with their superior features, it's hard to justify spending money on Comodo.
Lastly, I urge you to at least take advantage of their free versions. Everyone needs antivirus software, whether they know it or not. And even though the free versions are rather bland and watered down, at least you'll have some protection.
Further read: