(Last Updated On: October 3, 2017)
Bitdefender is a well-known and trusted name in the antivirus industry, and is steadily growing and attracting more users. Most people don't know that Bitdefender is based out of Romania, though it does have partners and distributors in over 100 nations around the world, helping it compete with the big dogs in the industry like AVG, Norton, and others.
The company isn't as old as some of its ancient competitors, though it has been around since 2001. It boasts respected awards such as AV-Comparatives Product of the Year in 2015 and continues to build a reputation for developing a wide range of high-quality security solutions.
The following are just a few of the security products that Bitdefender has to offer:
Antivirus Plus
Internet Security
Total Security
Mobile Security
Antivirus for Mac
Clearly, Bitdefender has a lot to offer, but do its security solutions provide the best bang for your buck? Is it worth the investment, or is Bitdefender just another lemon? I'll help you answer those questions by picking apart the prices, features, and real-world threat prevention efficacy of Bitdefender.
Pricing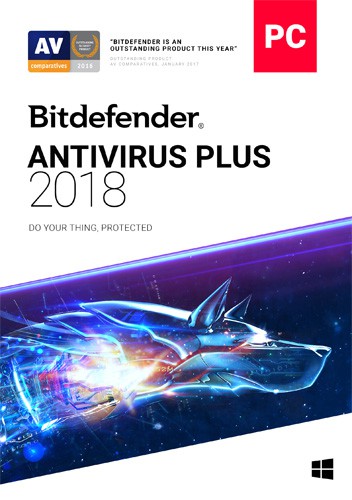 I was reasonably happy with Bitdefender's pricing. This company takes a common approach to its pricing model, and discounts rates when you either purchase licenses in bundles or subscribe for longer amounts of time.
I also thought that the pricing model was very granular and can accommodate individual users as well as families with a lot of devices to secure for anywhere between one and three years.
I'm usually not partial to monthly or semi-annual plans because they don't typically offer much of a savings discount. Still, there may be some of you who prefer short subscription lengths. Unfortunately, Bitdefender only offers subscriptions in full-year increments.
The following lists Bitdefender's current pricing for its standard antivirus plan:
I think the real advantage to this pricing model lies in its ability to drastically discount the price for groups of five to ten users. While the price for a single computer is still affordable, it's a little higher than the average provider on the market, which usually costs about $29.99.
Still, it's not outrageous or inordinately expensive. But do the features justify the price? Before we take a look at the Antivirus Plus features, let's take a look at the free version's features.
Free Antivirus Features
I was pretty impressed with the free version of the software, and think that it offers more features than the average free antivirus program. For that matter, it even includes better features compared to some paid subscriptions' low-end plan. If you're strapped for cash or just don't want to spend money on an antivirus application, then you could certainly do a whole lot worse with another provider.
The free version has four main features, as follows:
Virus scanning and removal, which protects against viruses, malware, Trojans, worms, ransomware, rootkits, spyware, and zero-day exploits
Behavioral threat detection that monitors apps and processes for suspicious activity
Anti-phishing features that help identify bad URLs and raise warnings
Anti-fraud
While I do wish the free version had more features, it's still refreshing to see a free version include web security features. Too many free antivirus solutions only slide by with the bare minimum, which is infection identification and removal. These days, you really need a tool that can help actively protect against web threats, even if it is only a free version.
Paid Subscription Features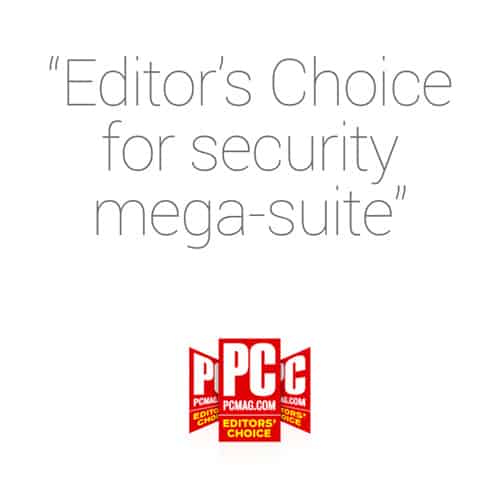 The Bitdefender Antivirus Plus 2018 solution is the latest version, and it improves upon the 2017 version with newer and shinier features.
Plus, the software is positively jam-packed with features, including the following:
Complete data protection – protects against viruses, malware, worms, Trojans, ransomware, zero-day vulnerabilities, spyware and rootkits
Advanced threat defense – uses behavioral detection to keep a close watch over background processes and applications to monitor suspicious activity
Multi-layer ransomware protection – provides a "quarantined zone" where stored personal files will be impervious to ransomware encryption
Rescue mode – can be run in rescue mode, which can eliminate viruses that run before or as your computer is booting
Anti-phishing – blocks bad URLs that contain viruses and malicious activity
Anti-fraud – warns you before you visit dubious websites that may try to scam you
Secure browsing – scans your search results before you visit any links
Bitdefender autopilot – completely automated virus protection
Bitdefender photon – adapts to your unique hardware configuration to maximize efficiency
Cloud integration – scans data signatures in the cloud to further lessen impact on local memory and CPU utilization
Game, movie, and work modes – smart software can detect if you're gaming or watching a movie to avoid inundating you with messages and alerts
Battery mode – special mode designed for peak energy efficiency
Online identity protection – unique browser will protect you from online fraud and identity theft
Social network protection – scans potentially harmful links on social media for added protection
Password manager – free password manager to securely store all your usernames and passwords
File shredder – permanently deletes sensitive data in a manner that can't be recovered
I have to say, wow – that's quite a laundry list of features that surpasses the functionality of most other competitors. Given that there are so many advanced features, I can easily see why Bitdefender costs a little more than the average provider, and I think the quality justifies the price.
Independent Testing and Benchmark Data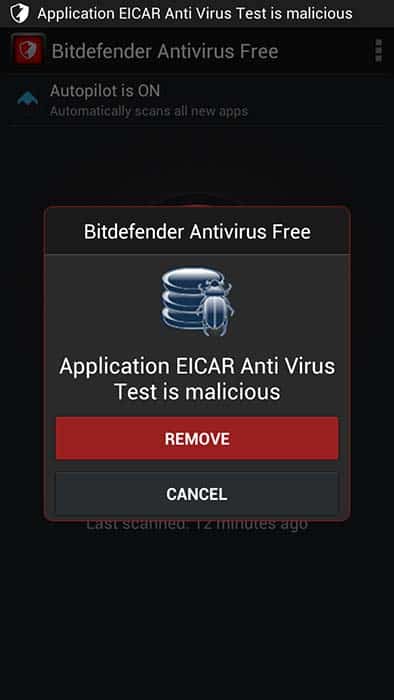 Next, we're going to take a closer look at how the software actually performed. The core value of any antivirus application is its ability to prevent viruses and phishing attempts from attacking a user's system and to identify and remove any viruses that have already infected a system.
Every single antivirus provider will claim that they can protect against viruses, malware, spyware, adware, and more, but not all antivirus applications were created equal.
Some are simply more effective at removing viruses, some have a lower impact on your system performance, and some generate more false alarms. By comparing these metrics, we can objectively measure the efficacy of the actual antivirus portion of the software. To that end, I have included data from av-tests that shows how well Bitdefender scored compared to the other leading solutions.
The data measuring Bitdefender's performance is as follows:
Performance test (impact on host system's resources) – Bitdefender had a moderately low impact on system performance with a rating of 7.5, which was the same as Kaspersky, Avast, and AVG.
Anti-phishing test – Bitdefender successfully blocked 91% of phishing attempts but failed 9% of the time.
False alarm test – Bitdefender only generated 2 false alarms, compared to the highest number of tested false alarms by CrowdStrike, which generated 125 false alarms.
Malware protection test – Bitdefender blocked 99.95% of threats, generated 2 false positives, and failed 0.05% of the time.
Real world test – Bitdefender successfully blocked 99.9% of tested threats with five false positives.
On the whole, Bitdefender performed extremely well. There are only two areas that concerned me. First of all, I thought its anti-phishing score was relatively low. A 9% margin of error may not sound like a lot, but I personally think its a rather low score. Comparatively speaking, however, Bitdefender was able to perform better than other anti-phishing tools, but there are two caveats.
First of all, you need to purchase the version of Bitdefender with phishing protection. Secondly, the most recent anti-phishing data is a little stale, since it was collected in 2015.
Additionally, Bitdefender wasn't a leader with regards to having the smallest impact possible on the host system. It did blow several other competitors out of the water, but as you can see on the graph, it performed close to average compared to other solutions. So it's not the best, but certainly not the worst in terms of system performance impact.
That said, note that Bitdefender scored tremendously high in terms of antivirus efficacy.
Final Thoughts

So, what does it all boil down to? Would I recommend this antivirus solution? You bet I would! It's superior to the majority of other antivirus applications in so many ways. First and foremost, I think it's feature set isn't missing anything, and can offer complete protection.
In fact, I think the password manager and file shredder may even be overkill a little bit since most people could (but probably wouldn't) download those tools from third-parties for free.
Also, Bitdefender score very high in the lab tests, and showcased its ability to thwart viruses at every turn. And that's the whole point of antivirus software, isn't it? I didn't have goo-goo-eyes for the price, but I did think the price was reasonable and easily justified. So, I would highly recommend giving this solution a chance.
Lastly, if you were turned off by the price, then please take advantage of the free version!